Zeiss ZX1 at a glance:
£5,399
37.4MP full-frame sensor
Distagon T* 35mm f/2 lens
ISO 80-51,200
5.33m-dot OLED EVF
4.3in, 2.76m-dot LCD
4K 30p video recording
This is a camera unlike anything else on the market. From the front, the Zeiss ZX1 reveals the conventional side of its personality, as a premium full-frame compact akin to the Leica Q2, with a fixed prime lens and traditional dials for exposure settings. Turn it around to look at the back, though, and all the other controls you'd expect to see are conspicuous by their absence, replaced by a 4.3in touchscreen. This operates everything else, including the ZX1's unique ability to run Adobe Lightroom Mobile for processing and sharing images.
Zeiss first showed the ZX1 way back in September 2018, and there's a sense that bringing this ambitious concept to reality has consumed all its resources since then. Indeed the firm has only released one new lens in the intervening three years. Now that the camera is finally available to buy, it costs an eye-watering £5,400; in comparison, the Leica Q2 is £4,500.
Putting Android on a camera isn't an entirely new idea; it's been tried before by both Samsung and Nikon. But despite the hope that it might pave the way for easier image editing and sharing, it's never caught on. Instead, the camera companies have generally preferred to concentrate on improving their in-camera raw converters and making it easier to transfer pictures to your smartphone for sharing. But is this, in Zeiss's hands, an idea whose time has come?
Zeiss ZX1 – Features
Firstly, let's take a look at the 'camera half' of the ZX1. It's based around a new 37.4MP full-frame sensor, which provides a sensitivity range of ISO 80-51,200. It's not a speed freak, by any means, with a continuous shooting rate of 3 fps, which pales in comparison to the Leica Q2's phenomenal 20fps. But on this kind of camera, with a fixed, fairly wide lens, that's unlikely to be of concern.
Zeiss has paired the sensor with a Distagon T* 35mm f/2 lens, but surprisingly hasn't revealed any information about its optical construction. The aperture stops down to f/22, while the lens shutter provides speeds as fast as 1/1000sec, which can be extended further to 1/2000sec using an electronic shutter. Unlike on the Q2, though, the lens isn't optically stabilised.
A deep, bowl-shaped metal hood is supplied in the box, and felt-lined to suppress reflection of stray light into the lens, while filters are accepted via a 52mm thread.
Autofocus employs a combination of phase and contrast detection, and the focus point can be positioned across almost the entire frame, aside from the extreme edges. As we'd expect, face detection is available for shooting portraits, but unlike most current cameras, this doesn't extend specifically to eye detection.
While it's possible to record JPEGs while you're shooting, the camera concept is fundamentally based around shooting raw files. These are recorded in the DNG format and are vast, at 76.7MB apiece (meaning they're uncompressed, with each pixel value occupying two bytes). Uniquely there's no memory card slot, with everything going to an integrated 512GB SSD. When you want to copy files to your computer, the simplest approach is to wire the two devices together.
Equally unusual is the lack of any JPEG colour options for shooting images with different looks; after all, the whole idea is that you do this afterwards. But it does mean that you can't preview shooting in black & white.
When it comes to video, 4K recording is available at 30 fps, or Full HD at 60 fps. But there are some considerable catches, not least of which is a hefty crop that makes the equivalent focal length closer to 50mm. With no image stabilisation, no support for an external microphone, and no option to de-click the aperture ring, it feels like a feature that's been added mainly for marketing purposes.
Zeiss ZX1 – Focal points
Zeiss ZX1 is a curious fusion of traditional analogue controls and touchscreen operation
Storage – There's no SD card slot, with files being recorded to a 512GB internal SSD instead
Hot shoe – If you wish to use flash, the hot shoe on top works with Sigma's £299 EF-630 unit, in its SA-dedicated incarnation
Connector – The only external port is a USB-C socket on the side, which is completely exposed with no protective cover. It's used for charging the battery or copying your files to a computer
Battery – To run Android, Zeiss has employed a hefty 22.9Wh battery – larger than those used by most other cameras. A suitably high-powered USB-C charger comes in the box
Protection ring – This covers the bayonet mount for the lens hood when it's not in use, protecting the front of the lens against knocks
Lightroom – The ability to run Lightroom Mobile on a camera is interesting, but even the ZX1's 4.3in screen is too small for it to work well
Zeiss ZX1 –  Android and Connectivity
Where the ZX1 gets really interesting is in regard to its connectivity features. Like most modern cameras it includes both Bluetooth and Wi-Fi, but it uses them quite differently to the norm. The idea isn't that you send images to your phone for editing and sharing, but that you do this on the camera itself, via Lightroom Mobile. You can still connect the camera to your phone, but this is used for geotagging your images using Bluetooth, or remote control of the camera over Wi-Fi. Also, because the ZX1 doesn't have a mobile data connection of its own, you'll need to use your phone as a Wi-Fi hotspot for sharing images when you're out and about.
To use Lightroom Mobile, the ZX1 runs Android, but in a highly restricted way. There's no access to Google services to download and run your favourite imaging apps, so you can't use Snapseed for editing, for example. Social media support is limited to Instagram and Facebook, and logging onto your accounts isn't done through apps, but via web browser pages. These have a habit of offering options, such as 'Get Instagram App', that the camera doesn't support. You're often also asked to log in to accounts multiple times during setup, first by the camera and then by Lightroom Mobile, which is rather disconcerting.
As the camera has access to your social media accounts, albeit in a limited way, Zeiss recommends that you set a lock-screen PIN code to prevent unauthorised access. This would make sense, were it not for that fact that the camera demands your PIN every single time you want to take a picture. With practically every high-end smartphone capable of giving rapid access to the camera app and only requiring the unlock code to access other functions, it's a mystery why Zeiss didn't adopt the same approach. As it is, I guarantee users will turn off PIN protection within five minutes, which isn't a good thing.
Connectivity options don't just extend to sharing, but also file backup. Support is built-in for cloud storage, specifically DropBox, OneDrive and Flickr, and it's also possible to connect the camera to a network attached storage (NAS) device over a home Wi-Fi network. It can then automatically backup files to either the cloud or your NAS, which in principle is a great idea. Unfortunately, while you can plug an SSD drive into the ZX1's USB-C port, I couldn't persuade the camera to use it for backup, which would be really useful.
You can tell the camera only to use specific trusted Wi-Fi connections for backup, which is worth turning on, if only to stop it using your mobile data. Backup isn't a quick process, though; each raw file took 90 seconds to copy to my NAS over my 5GHz network. So if you shoot a lot of images in a session, backup will take ages and consume plenty of battery power. But the main problem I found is that if it misses a scheduled daily backup, due to not being connected to a Wi-Fi network, the camera won't upload the missed files at the next opportunity, but instead seems to consider the task completed.
Zeiss ZX1 – Build and Handling
As you'd hope for a £5,400 camera, the ZX1 is built like a tank. It's a sizeable beast too, at 142 x 93 x 94mm, which means it's noticeably larger than the Leica Q2. In fact, it takes up as much space as a Sony Alpha 7R IV fitted with a small prime lens. Thanks to its all-metal body shell it's decidedly weighty too, tipping the scales at 837g. So it certainly feels like you're getting a reassuring amount of camera for your money.
While the swept-back, angular grip has clearly been designed with style as much as practicality in mind, it's very secure to hold while shooting, thanks to a generous soft rubber covering. But it's not at all comfortable for carrying the camera around one-handed ready to shoot. Instead, the camera is best worn on a neck strap, and used two-handed with your left hand supporting the lens and operating its control rings. Zeiss provides a huge, seatbelt-like Peak Design Slide Lite strap in the box, but I preferred to use a slimmer alternative.
In terms of operation, the ZX1 is a curious combination of the traditional and modern. Shutter speed and ISO dials are found on top behind the shutter release button, and joined by focus and aperture rings on the lens, all marked up in a slightly lurid yellow. A switch on the lens barrel selects between auto and manual focus, while another around the shutter dial toggles between photo and video modes and puts the camera into standby to save power. There's also a tiny button on the back for autofocus and/or autoexposure lock. But everything else is controlled from the touchscreen.
Both top-plate dials work nicely enough, with well-defined click-stops at each setting. The only catch is that they don't have space for the entire range of settings, so if you want to set shutter speeds faster than 1/1000sec or slower than 1sec, you have to set the dial to the H or L position, then use the touchscreen. It's the same story with setting sensitivities higher than ISO 6400, but as we'll see, you don't want to go there anyway. Personally, I'd much prefer to have an exposure compensation dial, rather than ISO, as it's a setting I change far more often.
In typical Zeiss fashion, both lens rings have smooth rubber grips that are impossible to tell apart by touch. The aperture ring clicks nicely at one-third stop intervals, but is much too easily nudged past the f/2 setting into its A position, which sets the camera to shutter priority or program modes. It's a shame there's no change in resistance at this point, or an interlock switch.
All other settings are changed using the touchscreen on the back. This effectively works as two separate panels when you're shooting, with the main screen on the left used to display the preview image, while the angled section to its right is used for the touch controls. Swiping up and down on this bar scrolls though the available settings, with four shown at any given time. Tapping on one then brings up a list of options alongside, which you select between using a vertical yellow slider.
The first page of settings covers basic camera settings – exposure compensation, drive mode, white balance and metering – while the second covers everything to do with focusing, namely AF point selection, AF area mode, single/continuous focusing and focus area size. Then there are options to view or hide compositional aids (gridlines, electronic levels and so on) and the frankly brilliant concept of shooting images to different 'collections' which are grouped separately for playback. However, this settings list is context sensitive, so changing one can make others disappear and new ones show up in their place. This approach has the advantage of keeping the interface clean and uncluttered by greyed-out icons, but can also be quite confusing if you make an accidental change.
Zeiss's touch interface works rather well when you're using the LCD for composition. Unfortunately, though, the shooting experience falls apart completely the moment you switch to the viewfinder, with the camera becoming utterly exasperating instead. The biggest problem is that while the interface looks the same, just with a blue cursor shown in the viewfinder to indicate your thumb position, it behaves rather differently. Moving through the settings list now requires you to hold your thumb down for a second at unmarked positions either end of the touch panel, which slows things down annoyingly. Then to change a setting you no longer need to grab and move the vertical slider, but just tap on it at any point.
This design has two huge problems. Firstly, because the touchscreen is very sensitive to light touches, it's exasperatingly prone to accidental changes from a brush of your thumb in the wrong place. Even worse, the screen is so sensitive that it can be operated through a t-shirt. So if you walk around with the ZX1 hanging on a neckstrap, as it's designed to be used, it can activate and change settings of its own accord as it bounces off your body. For example, I frequently found that the camera had decided I wanted to use +3EV exposure compensation or the 10-second self-timer, both of which are great ways of messing up pictures.
I was also frustrated by the fact that my two most-used options, exposure compensation and focus area selection, are in different sections, requiring a lot of thumb movement to switch between them. Then when you tap the button to engage AF area selection, a little trackpad appears on a different section of the screen, requiring even more thumb movement just to use it. I didn't get on especially well with the trackpad either, as the focus point had a habit of jumping to the extreme left of the screen for no discernible reason. I assume I must have been doing something wrong, but I have no idea what. You might be better off pretending it's the 1990s still, and sticking to a single, central focus point.
Ultimately, the ZX1 provides anything but the seamless, intuitive shooting experience that you really want with a camera up to your eye. I'd much prefer to be able to group the settings I change most often onto one screen and hide everything else, which would make for a much better experience.
To engage playback, enter the menus, or access Android/Lightroom, you swipe vertically on the left side of the LCD.  The non-camera modes all use familiar smartphone-like touch interfaces and are reasonably intuitive to operate, not least because the menus are quite sparse. One irritating playback quirk is that the camera displays raw and JPEG files of the same image separately, so if you're recording both, you have to scroll past every picture you've shot twice. High ISO raw files are initially displayed without any noise reduction, making them look even worse than they really are.
Zeiss ZX1 – Viewfinder and screen
On paper, the ZX1's viewfinder and screen look excellent. The EVF is a high resolution 5.33m-dot unit offering 0.74x magnification, while the 2.76m-dot LCD is huge by camera standards, at 4.3 inches in diagonal. But in practice, it's not quite that simple.
In many ways, the viewfinder is very good indeed. It displays plenty of detail and previews exposure and depth-of-field on a half-press of the shutter button. It also replicates the LCD layout, with a 3:2 preview image and settings buttons in a separate column on the right. But as a spectacles wearer, I found I had to centre my eye pretty much perfectly to see it clearly, as otherwise the left or right side of the display became extremely smeared. I haven't come across a viewfinder this sensitive to eye position before.
Secondly, as with much of the ZX1, the eyecup appears to be designed mostly for style rather than function. It's very shallow indeed, which makes the viewfinder extremely prone to being overwhelmed in sunlight, especially as the display isn't all that bright to begin with.
Another quirk comes when changing exposure settings. Swiping left on the screen can be used to hide the shutter speed, aperture and ISO settings, giving a cleaner preview for composition. But then when you spin any of the dials, the camera resolutely refuses to show what you've done. This isn't so bad when you're using the rear screen, as you can just glance at the dials, but it's a real problem with the camera to your eye, and really needs to be fixed with a firmware update.
Turning our attention to the LCD, again it's impressively sharp and detailed, and previews colour and exposure well. But being fixed, it's not nearly as useful as a tilting or articulated unit, as it demands you hold that weighty body out in front of you for shooting. As a result, I shot almost exclusively using the viewfinder.
Zeiss ZX1 – Autofocus
When it comes to autofocus, the ZX1 performs acceptably, particularly bearing in mind its fixed 35mm lens. It's far from being the quickest camera in the world, but equally, it's not so slow as to be troublesome. However, if you're hoping for a street-shooter that can track focus on people moving unpredictably within your scene, this isn't going to be the best answer.
Face detection works quite well at picking out potential subjects, even when they're small within the frame and not looking directly at the lens. If the camera can't find a face, it will revert back to the size and position of the focus point that was in previously use. However, the options to move the focus area or change its size get hidden from the touch interface when face detection is enabled, and you can't change either with the camera up to your eye. When using the screen for composition, you can reposition the focus point by tapping on the subject, but still can't adjust its size. So you really need to disable face detection whenever you're not using it.
Switch to manual focus, and there's a choice of either a peaking display or magnified view to judge focus; I preferred the latter. You can toggle between 2x and 4x magnification, which is just about high enough, and move the region of interest around the scene using the touchscreen trackpad. The focus ring works non-linearly, meaning that the focus distance changes more quickly the faster you turn it. This has the advantage of allowing quick focus shifts followed by precise fine-tuning, but gives a rather detached feel to the overall experience.
Zeiss ZX1 – Performance
When you head out to take photographs with the Zeiss ZX1, you'll find that it's a capable, if quirky camera. Because it's Android-based it takes about 20 seconds to start up from being powered off completely, so in normal use you flick it into standby when you're not using it, just like a smartphone. However all those smart features are rather power hungry, in a fashion that can't be stated simply in terms of shots per charge. In practice, I found I needed to recharge the battery after each day shooting.
Like other lens-shutter cameras, the ZX1 is very quiet indeed, so you won't draw attention to yourself while you're working. In general, it responds instantly to inputs from both the dials and touchscreen – indeed as I've already explained, the latter is too sensitive. But unfortunately, the camera is also just a bit buggy; I've experienced the touchscreen stopping working, and Lightroom crashing repeatedly.
There's also the occasional bit of careless programming; for example, if you define a minimum shutter speed for Auto ISO, the ZX1 applies it to manual ISOs too, which is plain wrong. This is with firmware version 1.5, meaning it's already gone through several rounds of updates and fixes, and isn't really acceptable at such a high price.
I found the metering to be extremely conservative, frequently veering towards underexposure. This has the advantage that the camera rarely clips highlights, but I often found myself applying positive compensation, either in-camera or during raw processing.
There is, at least, a reasaonble amount of dynamic range to play with at low ISOs to pull up shadow detail, if probably not quite as much as other current full-frame sensors, meaning that there's an increased risk of noise creeping in. On a more positive note, auto white balance is practically flawless, and if you wish to record JPEGs alongside your raw files, their colour rendition is really quite attractive.
As we'd expect from Zeiss, the best part of the camera is the lens, which is absolutely sensational. It's impressively sharp wide open, fading off only a little in the extreme corners, and superb across the frame when stopped down to normal full-frame working apertures around f/8.
There's no hint of chromatic aberration and just the tiniest degree of barrel distortion, which you'll only see when by flicking between corrected and uncorrected views in Lightroom. As we'd expect there's pronounced vignetting wide open, but with a nice smooth falloff profile, it's more likely to enhance your pictures than spoil them.
Out-of-focus backgrounds are rendered beautifully, with a lovely smooth fade from sharply focused regions. Meanwhile landscape photographers should appreciate the reasonably well-defined 18-point sun-stars produced at small apertures. Indeed my only criticism is that the lens can be prone to flare when shooting into the light with the sun just outside the frame, even with the hood installed.
Zeiss ZX 1 – How well does Lightroom Mobile work?
So how about the whole point of the ZX1, the Lightroom Mobile experience? In a way this is the most problematic aspect of all, because while a 4.3in screen sounds huge for a camera, it's tiny compared to almost any current smartphone. As a result, Lightroom feels very cramped.
If you hold the camera in its natural, landscape orientation, the preview image starts a decent size, but then when you start editing it shrinks and gets overlaid by tiny imprecise sliders, making for an exercise in frustration. Rotate the camera through 90 degrees and the sliders get much longer and easier to adjust precisely, but the preview image shrinks dramatically. To be honest, Lightroom works better on my phone, thanks to its considerably larger screen.
One nice feature is that any edits you make sync back to the cloud-based version of Lightroom on your computer (but not, to be clear, Lightroom Classic). But then again, the same is true if you run Lightroom on your phone. Overall, I'd still much prefer to edit my pictures on my laptop.
Zeiss ZX1 – ISO and Noise
At low ISO settings, the ZX1's 37.4MP sensor gives exactly the kind of detailed, noise-free images that we'd expect. It continues to give fine results as the sensitivity is raised to ISO 3200, at which point just a little luminance noise is visible when pixel-peeping files onscreen. But beyond this, things fall apart surprisingly quickly; some blotchy low-frequency colour noise appears in darker tones at ISO 6400, and I'd only consider ISO 12,800 usable with high levels of noise reduction applied. Overall, the sensor simply doesn't match our expectations of a modern full-frame unit in this regard.
Below are 100% crops from our standard scene, shot in raw then processed using Adobe Camera Raw. Click on any to see the full-size image.
Zeiss ZX1 – Our Verdict
Usually, I like to round up a camera review with a summary of its strengths and weaknesses, and why you might choose to buy it. But the Zeiss ZX1 is different, because there's nothing else quite like it. Not just in terms of price – £5400 for a fixed-lens camera is crazy – or because of what it aspires to do. But instead, because so few cameras come to market these days so full of good ideas, yet so far off being the extension of your hand and eye that serious photographers yearn for.
Indeed I can't remember getting as annoyed by a camera for a long, long time. Mark Twain once famously described golf as 'a good walk spoiled', but he was lucky never to have spent an afternoon wandering the streets of Greenwich with the Zeiss ZX1. Not just a good walk spoiled, but all kinds of pictures missed, too. Not only because of the terrible viewfinder touch interface, but also thanks to the camera deciding that I wanted to turn on any number of random settings. All, it turns out, because I had the temerity to carry it on a neckstrap while wearing a t-shirt on a hot summer's day. Then when it came to the camera's whole raison d'etre, of processing and sharing images, 'Unfortunately, Lightroom has stopped'. No, that's not OK.
It's a real shame, because there's a decent camera in there somewhere, struggling to get out. More firmware updates to eliminate the bugs and touchscreen mishaps aren't out of the question. With enough extra development to fix its viewfinder touch interface, the ZX1 could perhaps be made to work quite nicely, but right now it's impossible to recommend. Personally, I'd love to see Zeiss build that sensational lens into a more conventional camera instead. As it is, if you're lucky enough to have £5,400 burning a hole in your pocket and are yearning for a full-frame compact, buy a Leica Q2 instead.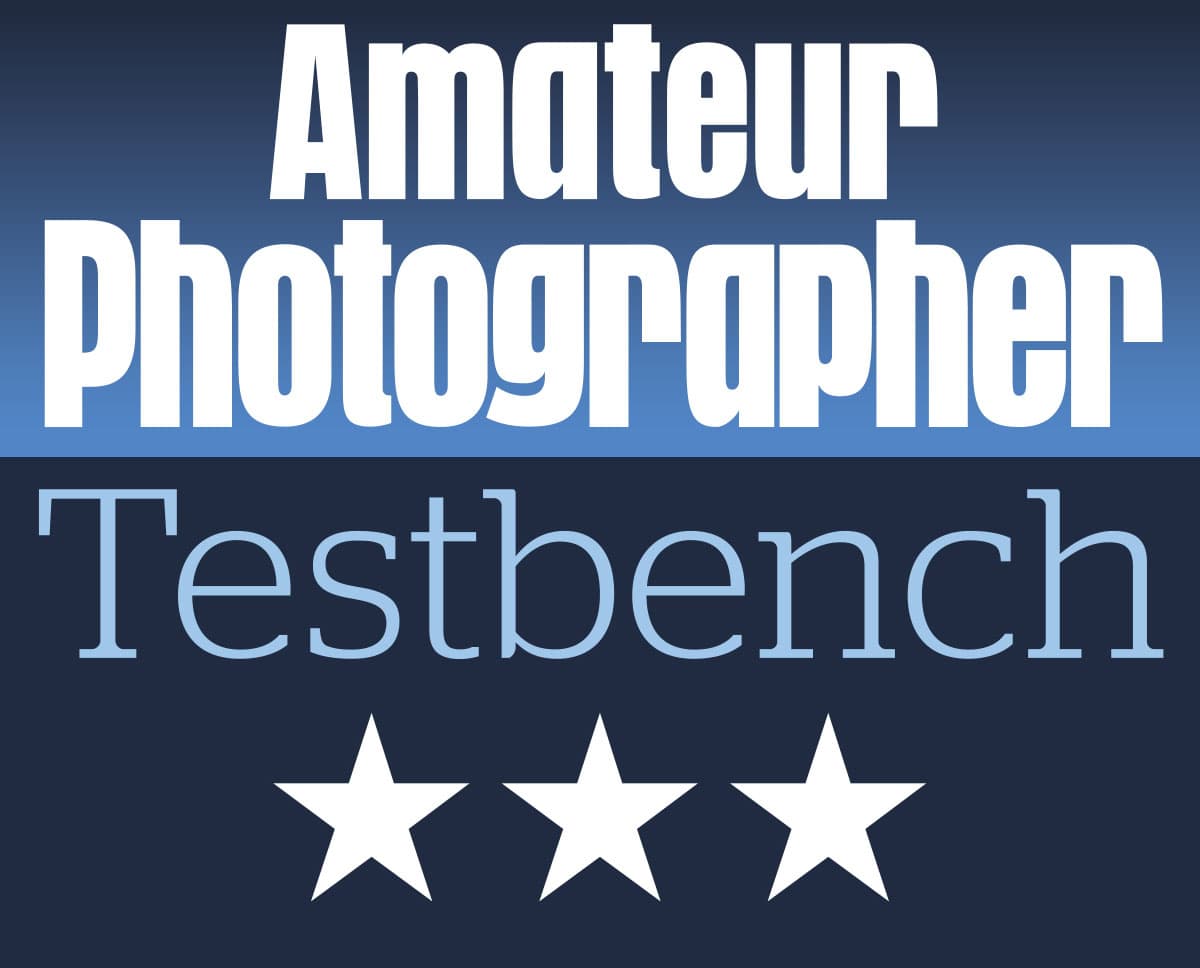 Zeiss ZX1: Full Specifications