Like the inevitable rising sun, the annual Google Pixel phone release has seen the Google Pixel 8 and Google Pixel 8 Pro launched. On the Pixel 8 we see an improvement in the main camera, and the wide-angle camera, which both now feature auto-focus! Is the Google Pixel 8 one of the best camera phones for photography? Find out in our full review.
The Google Pixel 8 will be of particular interest to those who don't want to pay roughly $1000 for a flagship phone, as the Pixel 8 can be found for around $699 or £699 (or less if you shop around).
However, if you go for the $1000 Pixel 8 Pro you get even more, with a 5x telephoto camera, AF selfie camera, as well as manual controls. Both cameras benefit from Google's latest AI image editing features, including the new Magic Editor.
Key Features at a glance:
50MP wide-angle camera, f/1.68, OIS, PDAF, 25mm equivalent
12MP ultra-wide-angle camera, f/2.2, AF, 13mm equivalent
10.5MP selfie camera, f/2.2, 21mm equivalent, without AF
4K video at 60fps video from rear and front facing cameras
6.2inch OLED 120Hz screen, HDR10+, Gorilla Glass Victus
4565mAh battery, 27W wired charging, 15W wireless
8GB, 128/256GB RAM / storage options
Android 14
150.5 x 70.8 x 8.9mm
187g weight
The Pixel 8 is quite a compact phone by today's standards, with a 6.2inch screen, and very curved corners. Whilst it's only slightly smaller in screen size compared to the 6.3inch Pixel 7, it does feel noticeably smaller in-hand.
For photography fans everywhere, it comes with Google's impressive range of AI powered computational photography features such as those we've grown to love since the Pixel 6. This includes Magic eraser, Long exposure, Action pan, and more, plus there are a range of new features, including:
Best take – lets you swap out the best portraits in photos of people
Magic editor – which includes sky replacement, object removal and moving, and further AI enhancement
Audio magic eraser for video – removes unwanted sound from video
This "in-camera" editing gives you the ability to make changes within Google Photos, and can help create photos that would normally need 3rd party apps, or photo-editing on a computer to achieve. More on this later…
The camera hardware has also been updated, and we go over the differences between the Google Pixel 8 and Pixel 7 here:
Google Pixel 8 vs Pixel 7 Hardware differences:
Improved main camera with brighter aperture – f/1.68
Improved ultra-wide angle camera – wider and adds AF
Smaller screen 6.2inch vs 6.3inch
Smaller body, but larger battery
Google Pixel 8 Features
We review smartphones from the perspective of choosing a smartphone for it's photography and camera performance, so we'll be starting by looking at what the Google Pixel 8 offers in terms of the cameras and what features are included for photography and video.
The main 50MP camera has been updated since the Pixel 7, with a brighter aperture of f/1.68 vs f/1.85 on the 7. The sensor size remains the same at 1/1.31inch, and this camera has phase detection auto focus (PDAF), as well as optical image stabilisation (OIS). This camera uses pixel-binning to give 12.5MP images.
The ultra-wide-angle camera is now wider (125.8 degrees vs 114 degrees) and more importantly features auto-focus, compared to there being no auto-focus on the Pixel 7. The auto-focus is important here, as this adds a macro mode to the phone, where the Pixel 7 does not have one.
This camera has a 12MP sensor and an f/2.2 aperture, in comparison the Pixel 8 Pro has a 48MP ultra-wide-angle camera with an f/2.0 aperture.
The selfie camera has been updated with the 10.5MP camera featuring an f/2.2 aperture, but unfortunately this camera still lacks auto-focus, and if you want this then you'll need to look at the Google Pixel 8 Pro.
Video recording is recorded at up to 4K resolution and 60fps, with the features available varying depending on the frame rate chosen, for example, for HDR video, the maximum resolution and frame rate is 4K 30fps. Similarly the level of stabilisation possible varies based on resolution, with 4K Cinematic Pan video stabilisation, and 4K locked video stabilisation available, and at 1080p active video stabilisation is available. In addition to this, a new feature is Audio Magic Eraser, which lets you adjust the audio in videos to adjust music or voice levels.
The camera app
The camera app on the Pixel 8 has been updated to give a clearer separation between the photo and video modes. The app is easy to use with all the modes at the bottom, so is quick and easy to start shooting.
There are a lot of photo shooting modes that make it easy to get creative results without having to know much about photography. This includes long exposure photography, which would normally require a tripod and ND filter, but can be achieved hand-held. There's also Action Panning, a portrait mode, a night mode, and an Astrophotography mode. More on some of these later.
Unfortunately there's no pro / manual mode, with Google reserving that to the Pixel 8 Pro. This is a huge shame as it's clearly a software feature, and therefore would be easy to switch on if they wanted to, with both phones using the same main camera.
There are more options available in the settings, including support for raw shooting, but no access to shoot with the full 50MP resolution from the main camera. You can get very quick access to the photo mode simply by double clicking the power button when the phone is locked, and it'll jump straight to the photo mode. I found this particularly useful when I wanted to get a quick photo of a fleeting scene.
Computational and AI photography features
Here we look into the different AI photography features that come with the phone, some of these are new, and some have been around since the Google Pixel 6 series.
Magic Editor
To use the Magic Editor, you need your phone to be connected to the internet, plus you need to ensure that Google Photos is setup to backup your photos to the cloud. If you haven't set this up, for example, or if your storage is full, then you won't be able to use this feature. Trying to select it, and the phone will helpfully tell you to backup your photos, but won't let you backup just the one photo you want to edit (without going to a different bit to back it up).
These gripes aside, once you do have your photos backed up, then you can use Magic Editor to edit and replace the sky, remove and move objects, as well as adjust other settings, based on the type of photo.
If you have taken a portrait the Magic Editor will edit the photo for you, giving you a slightly different image. If you've just taken a photo and then want to edit it with Magic Editor, again, you'll have to wait for it to be backed up before you can edit it. Even with your phone connected to Wi-Fi, this can be a painfully long wait in comparison to simply editing a photo straight away.
It's a neat idea, but it's a shame it's doesn't give more control, as the level of adjustment within the Magic Editor is rather limited, for example you can move and change the size of one thing in the photo, at a time, wait for it to be processed before you can edit another element in the photo. However, it's likely that this will be updated by Google over time, and we should see some improvements in the future.
You can also use Magic Eraser in the normal photo editing app, and this is easier, quicker, and more fun, as you don't have to use the somewhat awkward feeling, and slow Magic Editor. There's also a much larger number of editing options within the normal photo editor.
Take a deeper look into Google's Magic Editor in our guide on How to use Google's Magic Editor. 
Best Take
Take a series of shots of people, and you can go through and select the best expression for each face detected in the scene. Clever stuff, and relatively straightforward to use. This will be especially useful for group shots where there are a number of people in the scene.
Long exposure photography
This feature has been around since the Google Pixel 6. It impressed us then, and it continues to impress us, as you can simply take a photo, handheld, without a tripod and create long exposure photographs. This works really well for waterfalls, and other bodies of water where you want to blur out the movement.
The phone will save the original, as well as the long exposure photo so you can switch between the two to see which you prefer.
Night photography
Night photography can be used for longer exposure low-light photography, however, you don't always need to use the night photography mode as the camera can produce good results without activating this mode – depending on light levels. This feature was improved on the Pixel 7 series, and remains a quick and easy to use feature that can be used without a tripod to get long exposure low-light shots.
If you do put your phone on a solid surface, such as a tripod, a wall, or beanbag etc, then you can enable an extra long exposure Astrophotography mode, great for star-trails or other celestial photography. The phone can even create a time-lapse video for you of the stars travelling across the sky. It's an impressive feature and well worth trying.
Design and Handling
The Pixel 8 uses Gorilla Glass Victus on the screen, and I managed to scratch the screen on this phone, which is rarely something that I experience. The Pixel 8 Pro benefits from Victus 2 which should give a little extra protection.
The Pixel 8 is also smaller than the Pixel 7, with a slightly smaller screen (6.2inches vs 6.3inches), with a brighter screen and a faster refresh rate of 120Hz, vs 90Hz.
The phone looks and feels like a premium phone, and with the cameras on the phone looking physically larger it gives the impression of a more serious camera phone. There are stereo speakers, and these perform far better than expected for a small phone, with even some bass being audible.
The camera bar along the back also gives a benefit when the phone is placed on a desk as the phone will stay flat on the desk, unlike phones that have the cameras sticking out on one side.
The screen looks great, with a high brightness available, of up to 2000 nits (peak), or 1400 nits (HDR). The refresh rate can go as high as 120Hz, although the lowest is 60Hz, which could reduce battery life compared to phones that can go as low as 1Hz. In terms of colour reproduction, photos and images look great on the phone.
18W wireless charging is available with the right charger, and for faster charging speeds you can use wired charging, with up to 27W possible. This is reasonable, but not as fast as other brands out there, particularly the wired charging. The phone is IP68 rated, has a 2 year warranty, and up to 7 years of software updates.
Google Pixel 8 Performance
The Google Pixel 8, like other Pixel phones delivers impressive results, with pleasing colour reproduction, and reliable exposure and dynamic range. You don't really need to worry about what setting you're using as the phone will work it all out for you.
In terms of colour reproduction, the phone will give bright, saturated images, but without going too far. For example, similar photos taken with a Samsung photo show much stronger saturation.
Using up to 2x zoom can give good looking results, but go much beyond this, and you'll soon start seeing the effects of digital zoom. Even with clever computing and image processing, you're still not going to get amazing 5x or 8x zoom photos from this camera, and if you really do intend on taking a lot of telephoto zoom photos, then you will definitely get better results from the Google Pixel 8 Pro (or 7 Pro etc).
The ultra-wide-angle camera gives good colour and exposure, as expected, and the colour reproduction matches the main camera. Detail is quite good, but does drop off towards the corners of the frame, where optical issues such as purple fringing and chromatic aberrations become apparent, particularly in shots like this.
The main camera performs very well, with images that don't look overly processed, and the only issues being that noise can be visible in some shots, more so in the corners of the frame. This is mostly when shooting in darker conditions. I did notice some odd noise in very dark conditions on one of my images, when using digital zoom, but this was after taking several hundreds of images. Hopefully this will be resolved with a future update.
There's now a dedicated "Macro" option that can be used if the subject is too close to the camera, however, the main camera can also focus relatively closely, as this shot above shows. If you need to get even closer, then the ultra-wide-angle camera is used, and this gives really close focusing.
As soon as light levels drop enough, then the Night photography mode will be activated, and this gives impressive images that can be taken handheld. You get the choice of increasing the exposure time for high quality images, but you also get great results even without this activated.
Results from the Night Photography mode are really very impressive, but your results may vary, as you do get the best results from holding the phone as steady as possible.
Using the portrait mode
When using the portrait mode, the phone delivers an excellent looking image, with pleasing skin tones, plenty of detail and a good looking background blur (and bokeh). When shooting with the main camera you have the choice of 1.5x or 2x zoom, and can edit settings such as the amount of blur and depth, as well as the focus point.
The Pixel 8 selfie camera gives good results, with pleasing colour, and good levels of background blur. This can be adjusted after taking the photo, and you can also add a "Portrait light" with control over where you place the artificial light in the frame. In comparison to the Pixel 7, the results are slightly more natural, with less background blur on default settings.
Video recording
There are a number of options available in the video section of the app, including Pan and Blur, with blur giving a background blur effect. Magic Audio lets you adjust the voice and background noise, as well as the option to adjust Wind noise if it's present. I had mixed results trying to remove some background music from a video I recorded.
Video stabilisation does an impressive job of keeping the footage stable when recording handheld. 4K HDR video can be recorded at 4K 30fps. If you switch up to 60fps (4K) then HDR is no longer available.
Value for Money
The Google Pixel 8 has seen the price of the phone increase to $699 / £699 compared to the Google Pixel 7, which had an RRP of £599. This is still a good price, but edging closer and closer to other phones with triple camera systems.
Phones with triple camera setups on the rear include the the Samsung Galaxy S23 (£849 RRP but less if you shop around), Xiaomi 13 (£739) and Xiaomi 13T Pro (£699). The Pixel 8 is still cheaper than the dual camera iPhone 15, which is priced at £799. You could also look at the Samsung Galaxy S22 if you wanted a cheaper option, and didn't mind going for last years model.
Google Pixel 8 Verdict
The Google Pixel 8 is an excellent camera phone, and has some very impressive photography features. In fact, you don't have to use these features, and you're still going to get some amazing looking photos, with excellent exposure, good detail, and pleasing colour reproduction.
It's the advanced photographic features and consistently good photographic results from this phone that make it a real contender compared to Samsung and Apple. It's also priced competitively, and gives other phones a serious challenge.
There's an improved main camera, with brighter aperture, and there's also an improved ultra-wide-angle, now with auto-focus and a macro.
This makes the Google Pixel 8 an excellent all-round camera phone, and possibly one of the best phones out there for under $700 / £700.
However, there are two things that stop this from being the perfect camera phone, and that's the lack of auto-focus on the selfie camera, which can be found on Samsung's S22 and S23 series, and the lack of manual mode. Which for some reason Google only saw fit to add on the Pixel 8 Pro model. We can only hope that Google will add it via a future update. Fingers crossed.
The Magic Editor is a great idea, but could do with some refinement, as its a little bit clunky to use, and doesn't give much control when you do use it. This is another area that could be improved with software updates.
However, if you simply want an easy to use phone, that gives excellent results time and time again, then the Google Pixel 8 would make an excellent choice, especially if you don't want to spend more than $700/£700.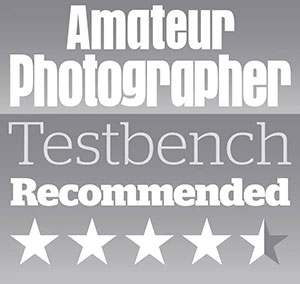 For more options have a look at our guide to the best budget phones, as well as the best premium phones for photography.
---
Follow AP on Facebook, Twitter, Instagram, YouTube and TikTok.