Welcome to Smartphone Picture of the Week! Each week, we select and share the best of your smartphone photography in an online feature here on our website, and on our social media. This week's smartphone photograph is by Justyna Tarnacka, using a Samsung Galaxy S21 FE.
Justyna Tarnacka, Samsung Galaxy S21 FE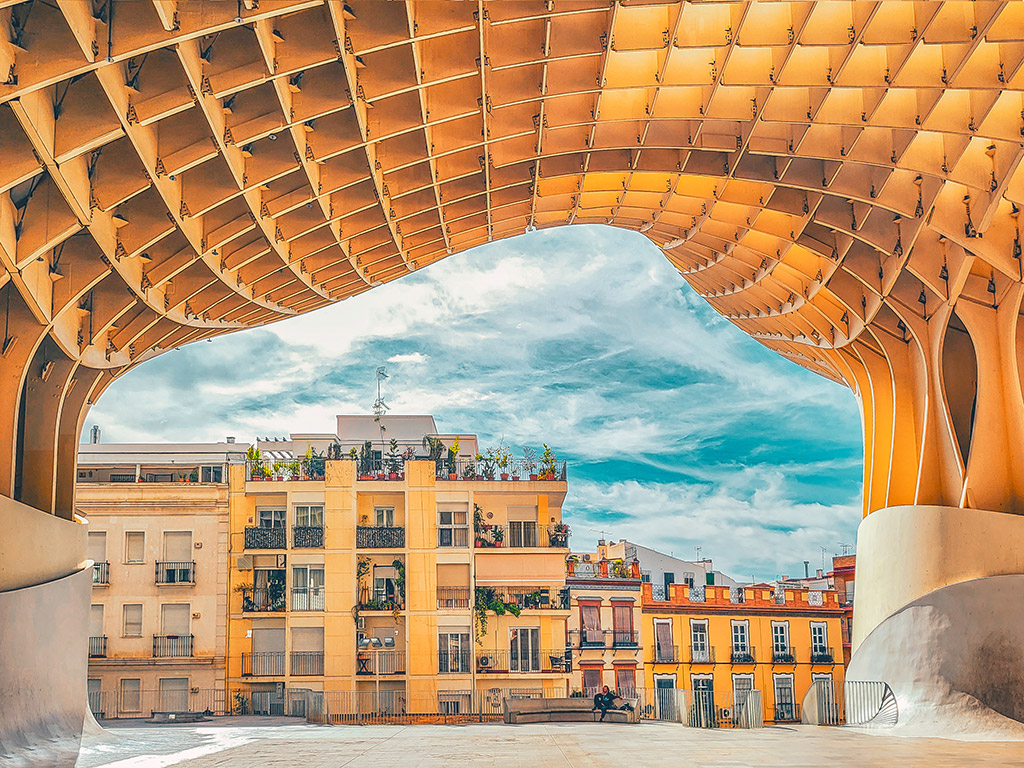 "I come from Poland, although I live in Dunstable, UK. I have been interested in photography for 12 years. This is my passion, my therapy, my way of perceiving the world. Due to problems with the tendons in my hands, I cannot always take pictures with a professional camera. The phone is lighter, which allows me to shoot without pain. Especially when visiting new places. And that was Setas de Sevilla, or 'Metropol Parasol'.
It was a hot September afternoon under the 'mushrooms' characteristic of this square. It is a meeting place for Spaniards and their rest during siesta. The photo has been waiting in my archive for almost a year to be edited. It was waiting for artistic inspiration and thanks to that I got a photo full of warmth, sun and colour showing the atmosphere of life in Seville. I took the photo of my Samsung Galaxy S21 FE phone and edited it in Lightroom."
Social media:
Facebook: PhotographyPassionJT
Instagram: @photographypassionjt
Submit your photos
Want the chance to feature here on our website and across our social media? All you have to do is share your smartphone photographs on social media with the tag #APSmartphonePicoftheWeek. You can also send in photographs to ap.ed@kelsey.co.uk with "Smartphone Pic of the Week" in the subject line.
photography?. We've rounded up the best camera phones for photography and the best camera phones you can get on a budget here.
Read our smartphone reviews here: Smartphone Reviews
Find out how to take better smartphone photos
See more smartphone photography guides:
How to take amazing portraits on a smartphone
Black and white smartphone photography guide
How to take great macro photos on a smartphone
Best camera phone accessories 2023
11 best smartphone photography apps to download now
Best used smartphones to buy in 2023
---
Further reading:
Samsung S21 Ultra – Smartphone Picture of the Week
iPhone 13 Pro Max – Smartphone Picture of the Week
iPhone 13 Pro – Smartphone Picture of the Week
Google Pixel 7 – Smartphone Picture of the Week
iPhone 6 – Smartphone Picture of the Week
---