At a glance:
Price: $1,200 / £ 1,000
Filter diameter: 77mm
Lens elements: 17
Groups: 14
Diaphragm blades: 9
Min Focus: 0.38m
Weight: 663g / 1 pound 7 ounces
Lens Mount: Sony E-mount
Designed for Sony full-frame mirrorless
Optical image stabilisation
Dust and moisture-resistant construction
With its relatively compact and lightweight build, impressive resistance to flare and consistently sharp performance at all focal lengths the FE 24-105 F4 G OSS well deserves its place with the best Sony E-mount lenses. It is a versatile addition to your camera bag, covering a very useful 24-105 focal length range makes it ideal for a wide range of subjects from landscapes to portraiture.
It was announced in late 2017 so it is one of the earliest lenses for the Sony Alpha full frame camera range but it's an evergreen optic that still feels fresh and responsive today. It combines an extended 24-105mm zoom range with a constant f/4 maximum aperture, built-in optical stabilization, should you need it, with very good optical performance right across the range. It's certainly a cheaper and more versatile alternative than the costly Sony FE 24-70mm f/2.8 G Master and its successor, the even more expensive FE 24-70mm f/2.8 G Master II, and of a higher quality than the basic Sony FE 28-70mm f/3.5-5.6 OSS often sold as an affordable kit lens. The Sony Vario-Tessar T* FE 24-70mm f/4 ZA OSS is another good alternative, but no faster than the FE 24-105mm f/4 G OSS and with a shorter zoom range, while the retracting Sony FE 28-60mm f/4-5.6 is designed solely for size, not versatility and is not really a rival.
There are third-party standard zoom alternatives, such as the Tamron 28-75mm f/2.8 Di III VXD G2, the Sigma 28-70mm f/2.8 DG DN Contemporary and the Samyang 24-70mm f/2.8 AF, and Sony itself has an interesting contender in the form of the Sony FE 20-70mm f/4 G, for those who prefer a wider view. However, for anyone who wants a classic 24-105mm lens for their Sony Alpha body, the FE 24-105mm f/4 G OSS is still the only game in town – and it's a good one. If you want a longer zoom range, the only option from the Sony range is the FE 24-240mm f/3.5-6.3 OSS, which like most extended-range superzooms is somewhat compromised optically and has a variable maximum aperture.
To find out more, see our guide to the best Sony E-mount lenses and also the best Sony cameras today.
When Sony's full-frame Alpha 7 mirrorless cameras first appeared, there were legitimate concerns about the limited lens range available, and how quickly Sony might be able to build up a comprehensive system. But over the past few years the firm has accelerated the release of new optics and with plenty of third-party support, the choice of lenses is second to none in the full frame camera market.
The FE 24-105mm f/4 G OSS sits among three Sony 24-70mm options in terms of size and price. With a current street price of around  $1200 / £1000, it's not cheap, but it's not ruinously expensive either. It's often offered as a kit lens bundle with Sony bodies, but rarely with any significant discount, which is perhaps an indication of its quality.
Sony FE 24-105mm f/4 G OSS features
This lens sits within Sony's high-end G line-up, but below its G Master series – though Sony's 'G' optics often delivery equivalent quality. This G label promises both excellent corner-to-corner sharpness and beautifully rendered background blur. This lens also features optical image stabilisation, along with dust and moisture resistant construction for outdoor use (Sony claims you can 'shoot with confidence in light rain'). At 663g, it's considerably lighter than either its Canon equivalent or the similar Sigma 24-105mm f/4 DG HSM Art, and a little smaller, too.
Sony hasn't skimped on the glass. The 17-element, 14-group optical formula incorporates four aspherical elements to maximize sharpness and reduce distortion, of which two are of the high-precision advanced aspherical type. In addition, three ED glass elements are employed to minimize chromatic aberration. The firm says that with precise control over spherical aberration, the lens should also deliver attractive bokeh.
Sony has deployed its Nano AR coating to combat flare and ghosting, while fluorine coating on the front element should help with keeping it clean. A conventional petal-type plastic lens hood is provided that bayonets onto the front of the lens. It doesn't have a locking button to hold it in place, but it clicks pretty firmly anyway, and it can also be reversed neatly to take up less space in a bag. The lens accepts 77mm filters that won't rotate on focusing, thanks to an internal-focus design that also means the balance doesn't change between the infinity setting and the minimum focus distance of 38 cm.
Sony FE 24-105mm f/4 G OSS build and handling
When you come to pick up the FE 24-105mm f/4, you'll find that despite its relatively lightweight, it feels reassuringly solidly built. While the textured barrel surface is clearly designed to mimic the finish of magnesium alloy, tell-tale mould lines and the lack of any coldness to the touch mark it out as plastic instead. There's nothing wrong with this at all, as it helps keep the weight down with no evident compromise to robustness. A rubber ring around the mount maintains a seal with the camera body.
In terms of size, the 25-105mm f/4 sits partway between Sony's two 24-70mm zooms, being larger than the relatively petite f/4 version but considerably less bulky than the f/2.8 G Master. Looking at pictures of it on the camera, you might wonder whether it's a bit unbalanced, but I didn't find this to be the case at all; it's simply a case of supporting the lens with your left hand, just as best hand-holding practice demands. Crucially the combination is much smaller than lighter than even the most compact DSLR equivalent, such as the Canon EF 24-105mm f/4L IS II USM on the EOS 6D Mark II.
Like many other FE lenses, the 24-105mm has a narrow cylindrical section immediately ahead of the mount that flares outwards to the main barrel, with the aim being to give enough space for your fingers to wrap around the camera's handgrip. If you often shoot with gloves on, though, you might find yourself jamming your fingers into what turns out to be a slightly too-small gap. This isn't really the lens's fault of course – it's more down to the compact design of Sony's full-frame mirrorless cameras.
The zoom ring rotates through a quarter-turn from wideangle to telephoto, with the lens extending by approximately 45mm in the process. The slimmer focus-by-wire manual focus ring rotates smoothly, with no end stops or distance scale. Both have nice, grippy, finely-ridged rubberised coverings. Neither is as buttery-smooth as the corresponding controls on the FE 24-70mm f/4 OSS ZA, but even so I had no problem setting precise composition or focus.
Two switches on the left side of the barrel are used to select between autofocus and manual, and turn the stabilization on or off. It's not so long ago such switches seemed to be going the way of the dodo on mirrorless systems, so it's great to see Sony bringing them back. Both have an identical physical design, though, which makes them difficult to distinguish by touch alone when you have your eye to the viewfinder.
Also on the side of the barrel is a large circular button that by default is used to temporarily interrupt AF. But it can be reconfigured to activate a variety of different functions in the camera's menus, for instance depth of field preview or Sony's useful Eye-AF function.
Sony FE 24-105mm f/4 G OSS autofocus
When it comes to autofocus, the 24-105mm behaves much like Sony's other recent FE zooms. It's very fast and almost completely silent, thanks to the use of a Direct Drive Supersonic Motor that makes it equally at home for video and stills shooting. With static subjects it focuses impressively quickly and accurately, especially on Sony's latest models such as the Alpha 9 and Alpha 7R III. But even on my older Alpha 7 II, it's no slouch at all.
I did however find some odd behaviour when shooting 20fps bursts on the Alpha 9 with continuous autofocus, with the lens quickly driving itself out-of-focus during the course of a burst, every single time. But the consistency of this issue suggests it should be readily fixed by a camera or lens firmware update, or may indeed just have been caused by an odd settings combination.
Switch to manual focus and the lens is perfectly well-behaved. Like all other Sony FE lenses it uses a focus-by-wire design, with the manual focus ring sending movement instructions to the focus group, as opposed to being directly mechanically linked. It works very well, with a decent feel and excellent accuracy, especially when combined with focusing aids such as magnified view.
Sony FE 24-105mm f/4 G OSS performance
Where the FE 24-105mm f/4 OSS really impresses, however, is in its sheer image quality – it's stunning. I shot it mainly on the 42.4MP Alpha 7R III, which is a tough test for any optic. But it came through with flying colours, delivering superb sharpness from corner-to-corner at every focal length, especially when stopped down to normal full-frame working apertures around f/8 – f/11. Indeed, there's enough detail for Sony's Pixel Shift Multi Shot mode to exploit, suggesting the lens will continue to perform well with higher-resolution sensors in future. Usually we expect some compromise when choosing a 4x, 24-105mm zoom over a 3x 24-70mm, but there's very little in this case, if any. I have no hesitation recommending this lens to A7R users.
Examining raw image files helps understand how Sony has pulled off this improbable-sounding feat. Uncorrected files show considerable distortion, which as usual is of the barrel type at wideangle, changing to pincushion across most of the zoom range. Sony can get away with this because it doesn't have to provide a corrected viewfinder image, as is necessary for DSLRs. As a result, it doesn't need to incorporate the same degree of resolution-sapping distortion correction into the optical design. Instead the distortion is corrected near-losslessly in software, resulting in excellent overall image quality; simply activate in-camera corrections and you don't have to worry about it. This is increasingly how modern mirrorless lenses are designed, using digital corrections to replace complex and expensive optical corrections and allowing more extreme or unusual lens designs.
Vignetting is visible at f/4 at each end of the zoom, and with a very abrupt drop-off in the extreme corners, it might be a problem in some situations. But it can also be suppressed in software, and disappears at f/8 anyway.
There's no visible colour fringing, with lateral chromatic aberration kept low through optical correction, then removed completely in software. As Sony promised, out-of-focus backgrounds are also rendered with an attractive, smooth blur, which isn't always the case with this kind of lens.
The lens is also extremely well behaves when shooting into the light, with minimal loss of contrast and no visible flare patterning from internal reflections (indeed some might find it almost too perfect). Indeed in total, it's just a phenomenally well-behaved lens
Sony FE 24-105mm f/4 G OSS – sharpness
While the lens is particularly sharp at wideangle according to our Image Engineering MTF50 tests, the real take-home message should be just how consistently it performs from corner to corner at all focal lengths. Technically the sharpest results will be obtained at f/5.6, but the lens also delivers excellent sharpness at f/8 or f/11, which you'll often need to use to obtain sufficient depth of field. Diffraction-induced softening becomes marked at f/22.
Sony FE 24-105mm f/4 G OSS – shading
Quite strong shading is visible at 24mm and f/4, with a rather sudden falloff into the corners that could potentially be quite disturbing in some images. However it's much reduced on stopping down to f/5.6, and essentially eliminated at f/8. There's far less vignetting in the middle of the zoom range, but it reappears at telephoto, showing similar abrupt falloff characteristics but lower magnitude compared to wideangle.
Sony FE 24-105mm f/4 G OSS – curvilinear distortion
In normal use, with in-camera compensation enabled, images display no visible distortion. However with software corrections disabled, the lens shows considerable barrel distortion at wideangle, which quickly changes to strong pincushion distortion at longer focal lengths. However, the simple distortion patterns mean that it's easy to fix in post-processing, even without using profiled corrections. Most mainstream raw conversion software will apply the requisite corrections automatically.
Sony FE 24-105mm f/4 G OSS verdict
From my time using the Sony FE 24-105mm f/4 G OSS, I'd have to conclude that it's the best-judged general-purpose zoom Sony has yet made. Impressively sharp, not too bulky, weather-resistant and with a really useful zoom range, it ticks all the right boxes. I can't imagine anyone being disappointed with it.
Indeed for those buying into the full-frame Alpha system anew, I'd say this 24-105mm is just as good a choice as the $1598 / £1669 FE 24-70mm f/2.8 GM, depending on your preferences. Obviously some photographers will prefer the brighter aperture, but I'd rather take the longer range and smaller size – not to mention the lower price.
Meanwhile for existing users who shoot with the FE 24-70mm f/4 ZA OSS it's an upgrade well worth considering, especially if you often find yourself coming up against the limits of the zoom range. It's not as affordable or petite, but its extra telephoto range is oh-so-useful, while the addition of an AF hold button along with focus and IS mode switches are great for usability. Overall it's just a really versatile lens that gives consistently excellent results.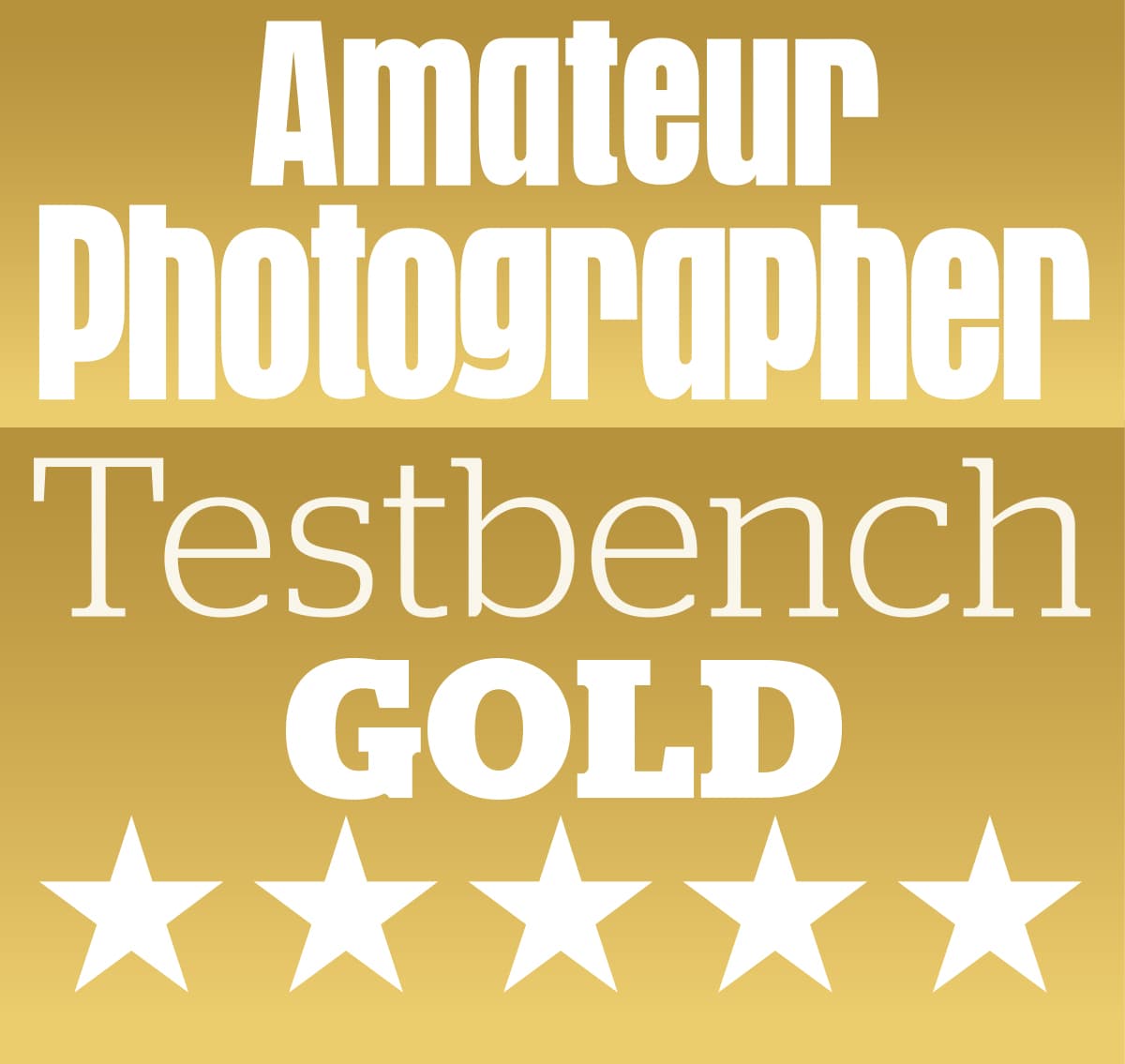 ---