Sony Alpha 7 II Review – At a Glance
24-million-pixel, full frame CMOS sensor
1200-zone metering system
ISO 50-25,600 sensitivity range
0.5inch, 2.4-million-dot EVF
117 AF points (phase-detection AF) 25 AF points (Contrast-Detect AF)
3in, 1,228k-dot LCD screen
£1599 (body only)
When we reviewed the original Sony A7 it left a number of lasting impressions. Not only was it seen as a game changer in the way it managed to shoehorn a full-frame sensor inside a such a compact body, the superb image quality it produced alongside its comprehensive specification made it stand out as an attractive proposition for those seeking a lighter and more compact substitute to a heavy and bulky DSLR.
The Sony A7 II is now a great option for those looking for a second-hand full-frame camera.
As is often the case however, a few underlying issues destined there would always be areas for improvement. The limited number of full-frame E-mount lenses available at the time was the main drawback for those tempted by switching systems, not to mention its handling quirks and design, which failed to have the same aesthetic qualities that we've seen from the likes of Fujifilm and Olympus.
A year on and Sony looks to improve where the A7 left off by launching the A7 II, which doesn't directly replace the previous model in the lineup, but sits alongside it as an upgraded option. The question I'm out to answer is whether Sony have succeeded at making the Alpha 7 II a better full frame proposition for photographers looking to downsize and shed weight without having to make any sacrifices when it comes to image quality, performance and handling?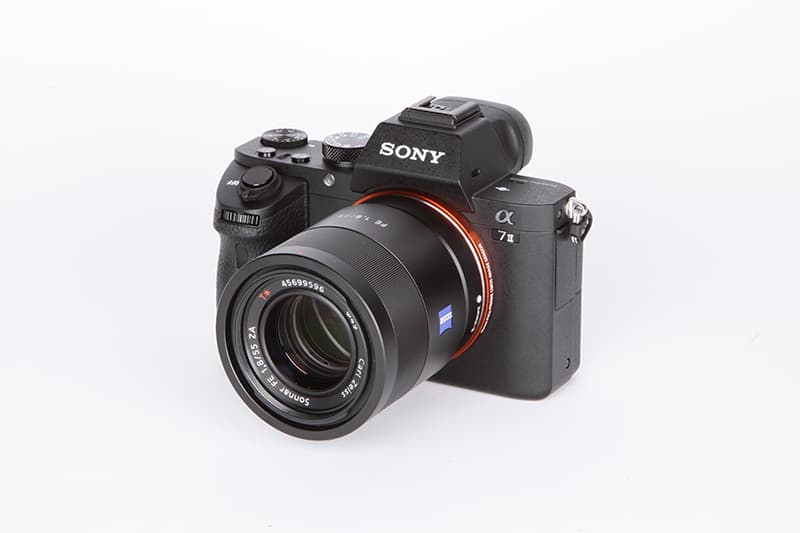 Sony Alpha 7 II Review – Features
The headline feature of the A7 II is its new 5-axis in-body image stabilisation system, which takes on an entirely different approach to the type of IS system we've seen in Sony Alpha mount cameras before. It shares similarities to Olympus's in-camera stabilisation found in the OM-D E-M5 and E-M1, however Sony claims the A7 II's system is an entirely new and unrelated, despite the fact the two companies entered a technology sharing partnership in 2012.
The benefit of this advanced IS system means that as well as being able to compensate for the familiar pitch and yaw movements, whereby the lens rotates upwards and downwards, or from side-to-side, the A7's 5-axis system adds in corrections for movements of the camera vertically and sideways, with the fifth axis corresponding the rotational correction around the lens axis, which is crucial for movie shooting or long exposures. It's also something in-lens optical stabilisation systems simply can't rectify.
The outcome of employing this IS system is to allow users to use shutter speeds 4.5 stops slower than would otherwise be possible and open up the opportunity for image stabilisation to be used with any lens mounted to the camera – whether it be a zoom with optical stabilisation or a prime lens without.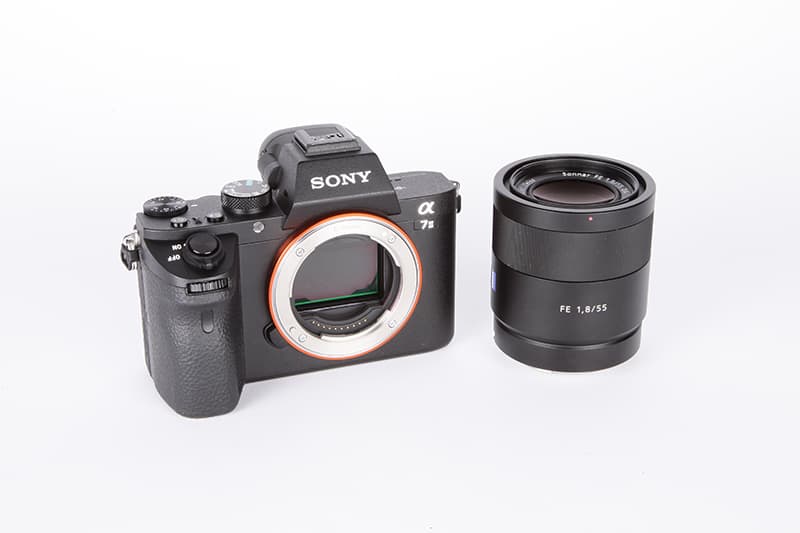 Stabilisation aside, the 24.3-million-pixel CMOS sensor and Bionz X processor are carried across from the A7, meaning it has the same ISO range of 100-25,600, which can be expanded to as low as ISO 50 when required. Though the hybrid AF system appears the same on paper with an array of 117 phase-detection and 25 contrast-detection focus points, the AF algorithms have been updated to make it 30% faster and ensure it's more reliable when it comes to tracking moving subjects.
It appears that the A7 II makes use of the AF technology from the A6000, with all the phase-detection areas continuously feeding back distance information to the processor to ensure it's not affected by foreground objects that could come between the camera and the subject, ignoring them instead of attempting to refocus.
Other similarities to the A7 are its 5fps maximum burst rate and 0.5-inch 2.4-million-dot OLED EVF. In addition there's a 3in, 1228k-dot tilt-angle screen at the rear (not the touchscreen type) an anti-dust mechanism to help vibrate dust particles adhering to the optical filter, not forgetting Wi-fi and NFC connectivity for hassle-free wireless image transfer to Android or iOS mobile devices using Sony's Play Memories app.
Videographers haven't been forgotten about either. There's now support for the XACV S codec that allows a bit-rate of 50Mbps, the addition of S-Log 2 gamma to retain the maximum dynamic range for easier colour grading in post-production, as well as the option to record a shareable MP4 file at the same time as full resolution AVCHD or XACV S movies are recorded. All these features combined with focus peaking, audio monitoring and vast customisation control adds up to make it a highly tempting proposition for the enthusiast photographer it's clearly well catered for.
Build and Handling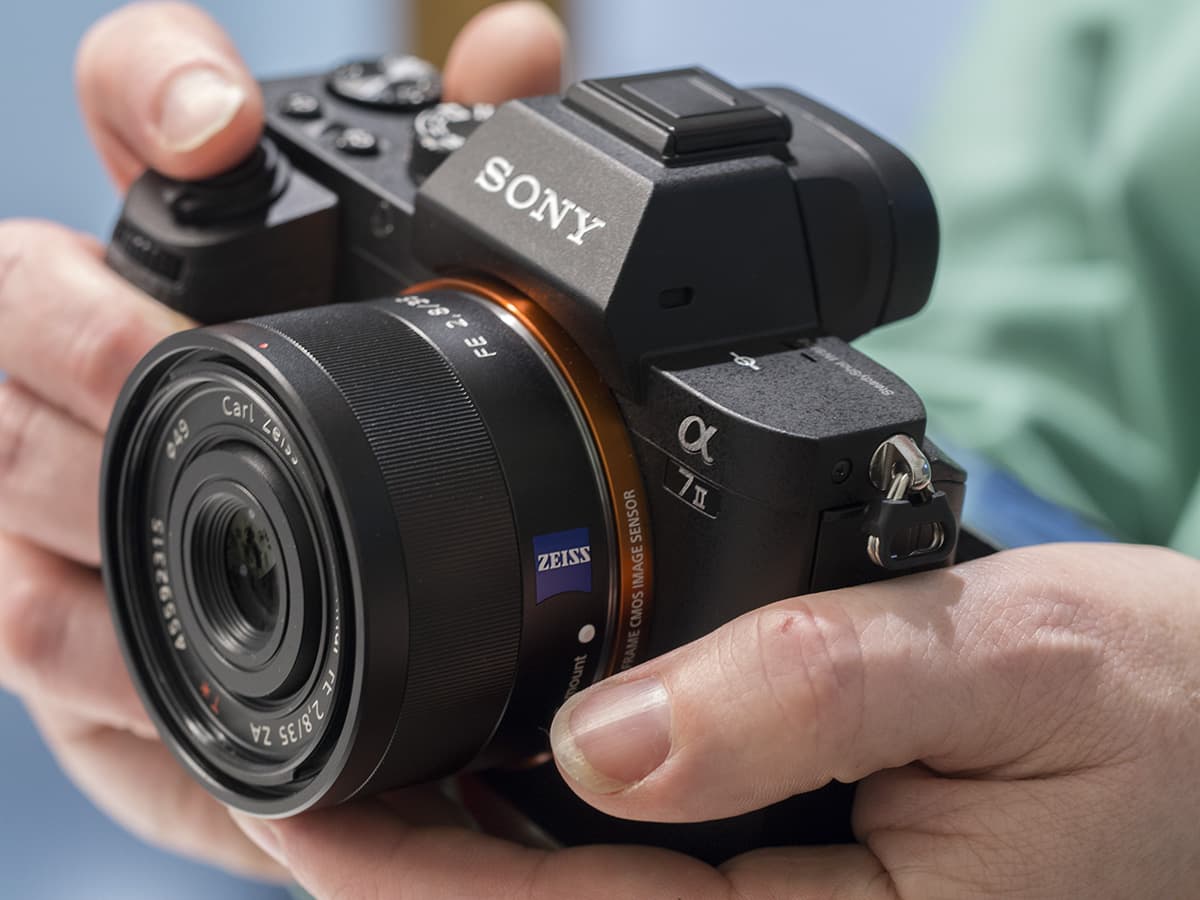 The design of the original A7 wasn't too dissimilar from the NEX-7, albeit with a centrally positioned EVF protruding on the top. Durability came from a body that was formed from magnesium alloy and as to be expected, it was dust and weather sealed too – characteristics the A7 II inherits and improves on with a magnesium alloy lens mount that's said to increase strength and rigidity when large and heavy lenses are coupled. What the A7 lacked however was a handgrip that fully complimented the excellent fit and finish of the build quality, failing to offer the impression of its controls falling naturally to hand.
The good news is Sony has listened to users of the A7 and as a result of redesigning the grip on the A7 II have not only transformed the way it feels, they've turned it into an entirely different camera to operate altogether for the better. The repositioned shutter button, the slimmer and more positive front and rear dials, the two customisable buttons on the top plate, these all combine to make it more initiative to use and more DSLR-like to operate.
Having a dedicated dial that's in easy reach of the thumb to adjust exposure compensation is invaluable when shooting in challenging lighting conditions, while the On/Off switch is perfectly positioned for use with the index finger, and contributes to a brisk startup time of 2.25secs, which Sony claims is 40% faster than on the A7.
Menu and magnification buttons take their respective positions either side of the EVF and those with an observant eye will spot the new matte-black speckled finish, which looks slightly smarter than the clean, smooth semi-gloss black finish of the A7.
My only criticisms regarding buttons is the rather awkward positioning of the movie-record button, which when pressed using the thumb has a tendency to jolt the camera slightly, and the rear control wheel being too small and fiddly to use in bitter winter conditions when gloves were worn. If the latter were to be made larger and more pronounced, similar to the rear of Canon's full-frame DSLRs, it could enhance the viewing experience in playback mode and the operation of ISO, White Balance, Creative Style or Picture Style to which it can be customised when shooting.
Existing users of the A7 who purchased the VG-C1EM battery grip that was also compatible with the A7R should take note that it's not compatible with the A7 II due to its revised body shape. Those set on the idea of holding two NP-FW50 batteries, baring in mind a single battery only holds enough charge for 270 shots using the EVF, will require the new VG-C2EM battery grip (£299).
Performance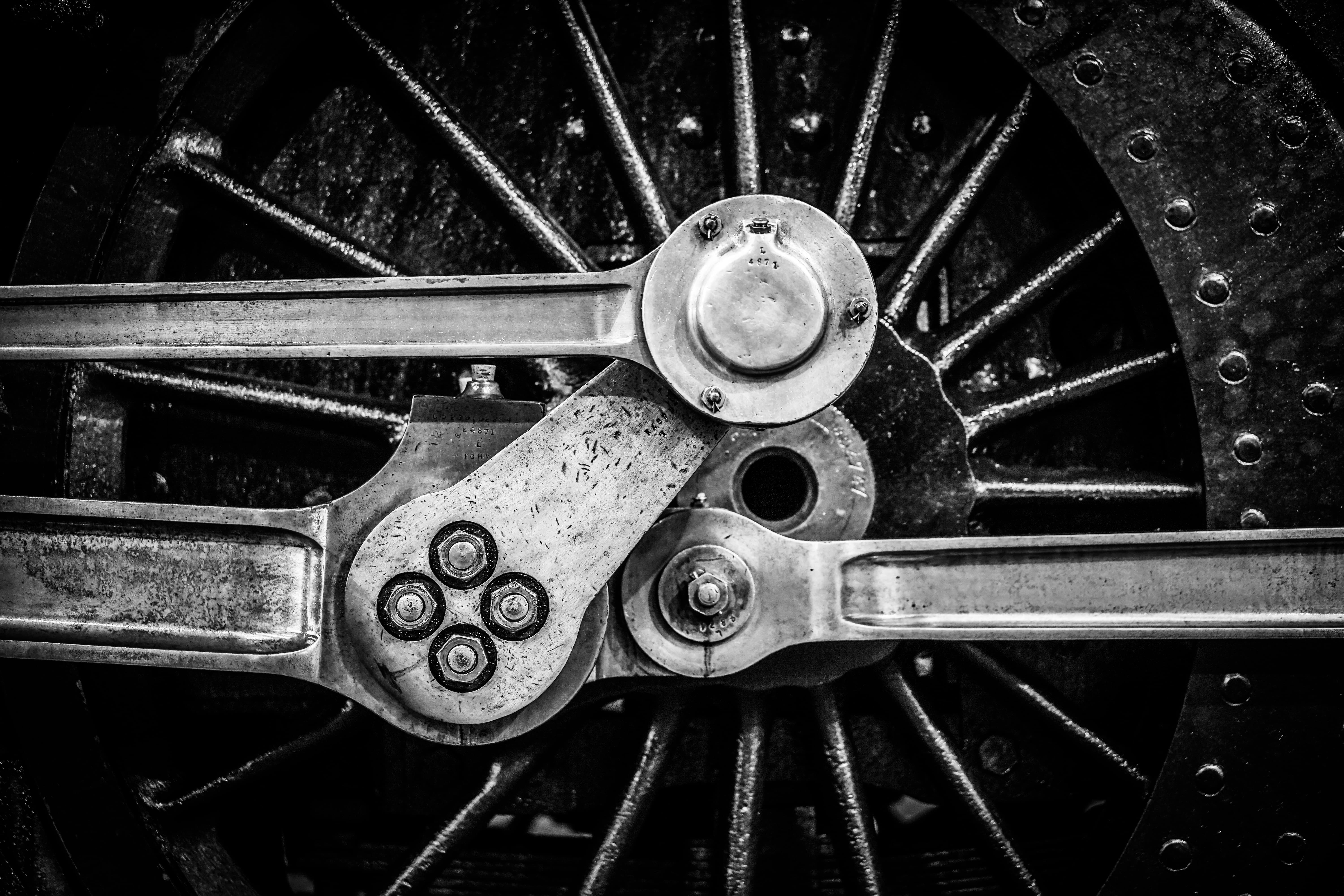 Intrigued to find out how well the new 5-axis image stabilisation system performed, I tested the A7 II with both the optical SteadyShot image stabilised (OSS) FE 24-70mm f/4 ZA Carl Zeiss Sonnar T* lens and non stabilised FE 55mm f/1.8 ZA Carl Zeiss Sonnar T* prime lens. When an E-mount lens with optical stabilisation is mounted, such as the 24-70mm, the in-body 5-axis system works in tandem with the lens's OSS system, with the sensor correcting for rotational and translational movements, leaving angular movements to be compensated by the in-lens stabilisation.
In practice what this allowed me to do is to shoot handheld as slow as 1/10sec and achieve sharp shots that would otherwise be hard to record without the aid of a tripod. Taking the test further, I experimented by finding out just how slow I could go, and if you're anything like me and have a steady hand it's possible to achieve acceptable, albeit not pin sharp results, with a shutter speed as slow as 1/4sec.
I must admit I had the EVF braced up against my eye for additional support, but nevertheless the incredibly effective image stabilisation system enabled me to shoot some of the sharpest handheld shots using the slowest shutter speeds I ever have. The effect of the image stabilisation is so powerful that it's visible on the rear LCD or through the viewfinder when you're shooting, meaning you'll clearly know when it's switched on or off.
For convenience I found myself customising SteadyShot to the C2 button on the top plate for quick access. What's more, the IS system helps to transform handheld video footage; giving it the sense the camera was attached to a Steadicam stabiliser device to create the seamless and smooth slow panning footage it's capable of.
While the A7 II might not be built for outright speed, the camera's processor and buffer is more than capable of keeping up with its continuous speed demands. Loaded with a pro-spec Lexar Professional 2000x 64GB SDXC UHS-II card, the A7 II rattled out 25 frames at 5fps before slowing, taking 18secs to write the data to the card. Switching the format to Raw, 27 frames were rattled off at the same speed, which compares to 60 frames when the file format was set to Extra Fine JPEG and 210 frames set to Fine JPEG.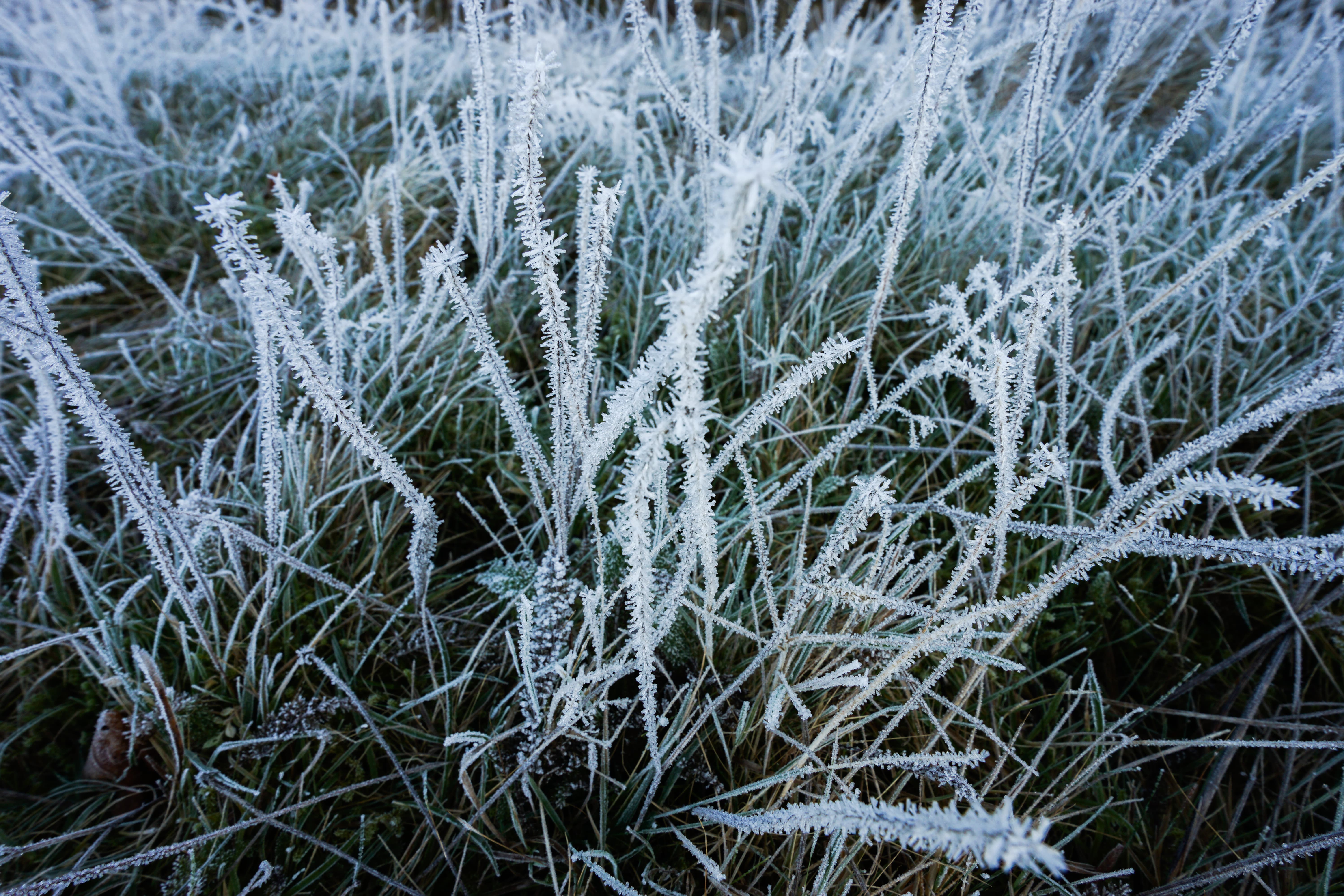 Overall, the general performance of A7 II is good, though it's certainly not a discreet shooter. Fire the shutter and you quickly realise how loud it is to shoot with. With no dampening on silent shooting mode it's less than ideal if you like to operate quietly. While I found it hard to fault the improved White Magic screen at the rear that delivers a highly impressive brightness and portrays excellent detail, I found the colours produced by the EVF rather muted and lacking in saturation compared to the scene as viewed by the eye and captured by the sensor. It goes without saying it's a great EVF in the way it provides a fast refresh rate and a high 0.71x magnification and though I found increasing the viewfinder brightness helps slightly, the accuracy of its colour could be improved to make it slightly more faithful.
On the subject of the viewfinder, the new softer eyecup the A7 II sports helps to cushion it against the eye with improved comfort as the result – particularly noticeable if you're a wearer of glasses.
Autofocus
When we reviewed the A7 it delivered a prompt autofocus acquirement and the same can be said for the A7 II. It's hard to tell just how effective the updates to the AF algorithms are when you first pick up the camera as it locks onto stationary subjects with barely any fuss, even when the light levels drop. If you're one for finding yourself shooting in complete darkness, there's always the bright AF illuminator that can shed a beam of light on what's in front of you.
The changes to the Lock-On AF function appear to have improved things slightly thanks to the updates to the motion detection algorithms, but it did show occasional signs of difficulty tracking a fast downhill cyclist and cars through the frame at high speed. It's fair to say the camera is at its happiest when it's predicting slower subjects across the frame that aren't erratic or fast in their behavior. There's Wide, Zone and Centre AF modes, however Flexible Spot was most commonly used AF mode for setting the AF target precisely over my subject.
By setting the button within the control wheel to Focus Area it allowed for instantaneous positioning of the AF point using the control dials with a double click. As for AF point size and coverage, there are three AF point sizes to choose from, with coverage getting you within an AF point of the top and sides of the frame.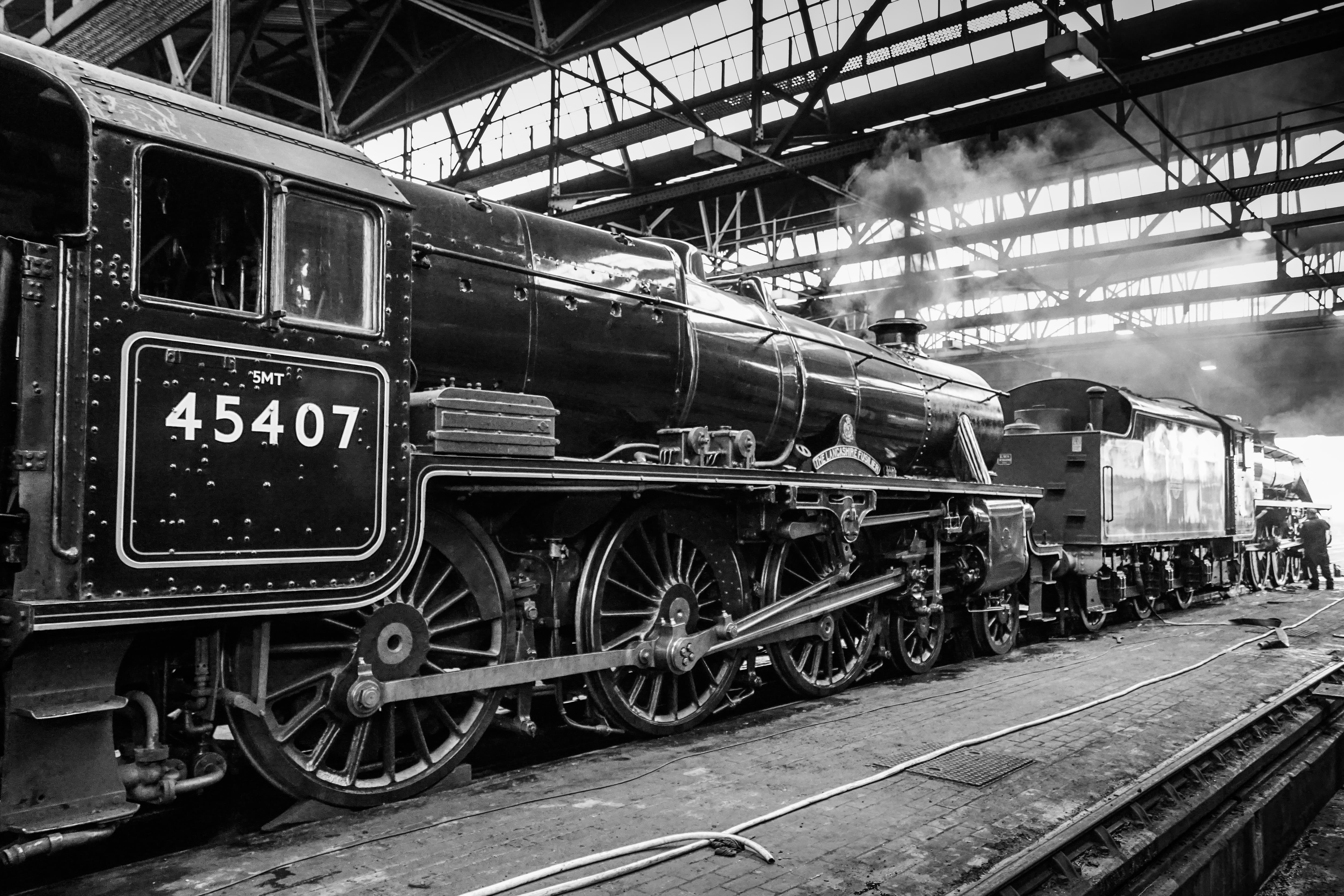 Image Quality
Paired with one of the best Zeiss primes available for the E-mount system, the A7 II resolves a comparable level of detail to the original A7 – not surprising when you take into consideration that it shares the same 24-million-pixel full frame sensor.
Unlike the A7R is Sony's Alpha lineup, the A7 sticks with a more conversional sensor design that sees the inclusion of an optical low pass filter to reduce and control the effects of aliasing. Looking at both Raw and JPEG files, the A7 performs well compared alongside comparable files from other 24-million pixel full frame DSLRs such as the Nikon D750 and as to be expected from a full-frame chip noise is handled well by the sensor when more is asked of it at higher sensitivities.
To be more precise, ISO 3200 and 6400 are both usable and despite luminance noise being evident at these settings it has a fine grain structure, with chroma noise being controlled very well indeed. Our dynamic range results are up there as some of the best we've ever recorded by a full frame sensor, fractionally higher than the A7R and competing full frame DSLRs. Users can therefore expect to pull back a good amount of shadow and highlight detail from Raw files provided they shoot below ISO 3200, beyond which the impressive dynamic range figures begin to drop off.
Dynamic Range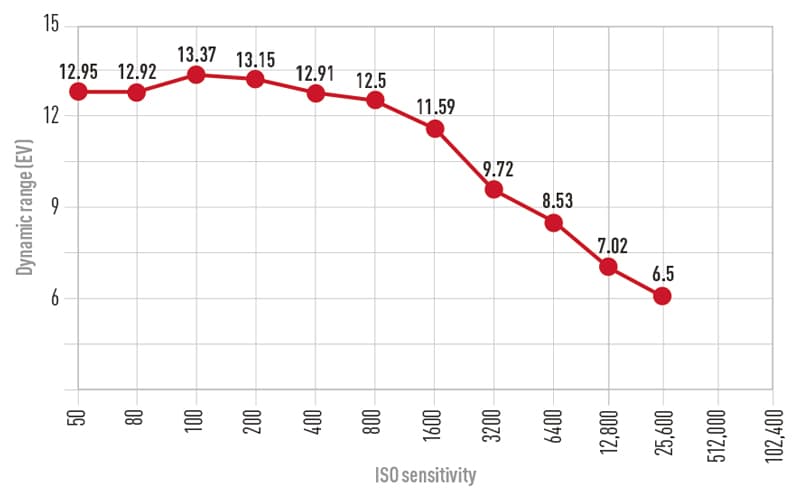 At its lowest native sensitivity setting, our measured dynamic range is an outstandingly high 13.37EV at ISO 100, putting it ahead on some of its full frame rivals such as the Nikon D750 and Nikon D810 that produced 12.7EV at the same sensitivity in the past. Our results remained above 12EV right up to ISO 800 beyond which they dropped slightly at ISO 1600 to 11.59EV and down to 9.72 EV at ISO 3200. Shadow tones do become noisier at ISO 6400 and above, indicating that detail in dark areas of an image will be increasingly lost to noise.
Resolution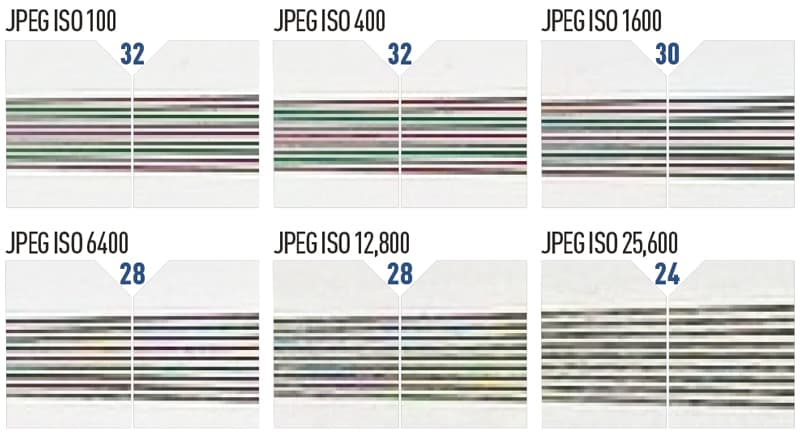 A close study of the A7 II's Raw files revealed it delivers 3200l/ph at ISO 100 – an identical level of detail as recorded by the A7. This figure was recorded with the incredibly sharp Sony FE 55mm f/1.8 ZA Carl Zeiss Sonnar T* prime lens attached. Detail holds up very well indeed through the lower ISO sensitivities too and it's only when ISO 800 is reached that it begins to drop to 3000l/ph. Users can expect detail to hold up particularly well at ISO 6400 (2800l/ph), with an outcome of 2400l/ph at its maximum sensitivity ceiling (ISO 25,600).
Noise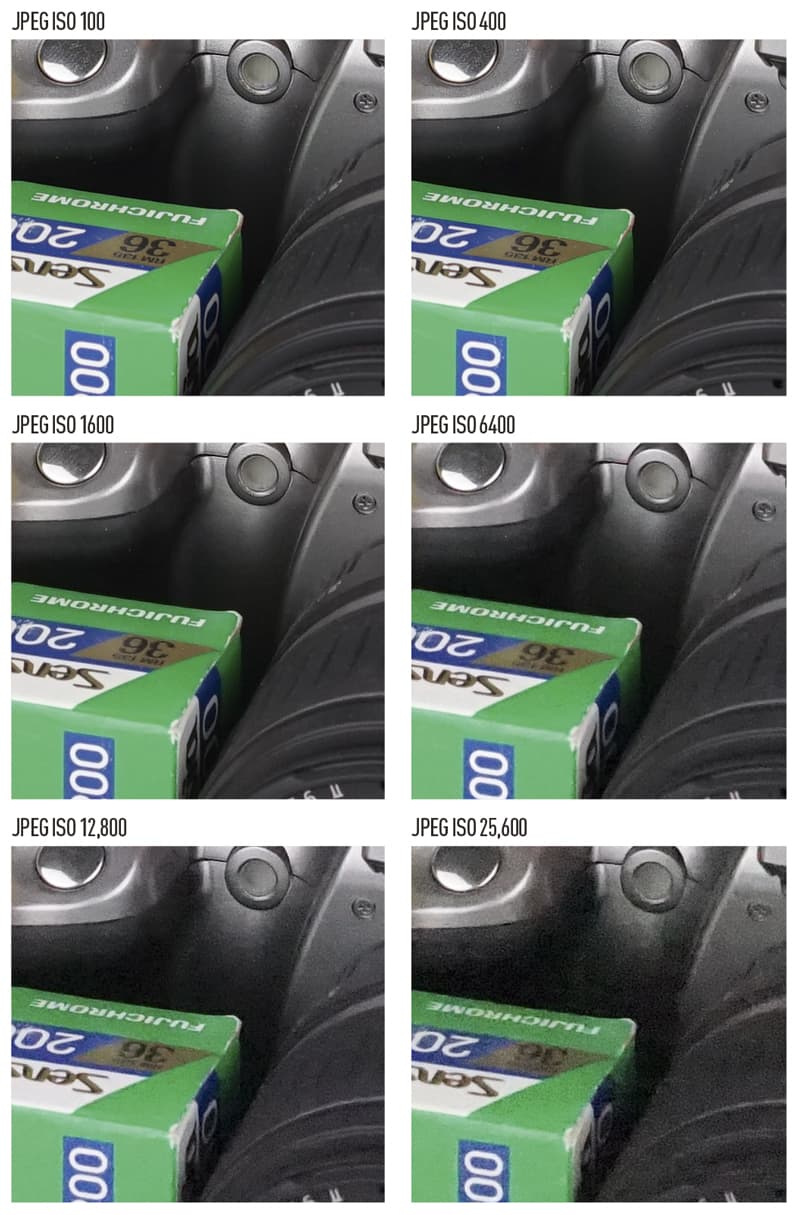 The A7 II excels when it comes to noise performance. Inspecting our Raw files at 100% revealed it's almost impossible to tell the difference between ISO 100 and ISO 1600, other than the latter resolves fractionally less detail. Luminance noise only really starts to appear at ISO 3200, yet it's so fine at this setting and ISO 6400 that it's not of concern and can be easily addressed by applying noise reduction in post. Chroma noise doesn't become a factor until ISO 25,600 is reached, and even then it's by no means severe or unsightly. Colours between ISO 100 and 12,800 remain vivid and punchy too, with the saturation only dropping ever so slightly when ISO 25,600 is dialed in. As for JPEGs, the in-camera noise reduction the A7 II applies at high ISO is effective up to ISO 3200 without destroying detail, but users should expect a faint warm tinge to their JPEGs above ISO 12,800.
Verdict
Potential buyers of the A7 II fall into two camps – those who may already own an A7 and those who might be tempted by investing in a smaller and lighter system. Based on the fact that users of a mint condition A7 will only get around £570 cash if they trade in their existing camera, the A7 II is a very expensive upgrade that'll set A7 owners back around £920 compared to the online body only price of £1499.
The new features work hard to justify the upgrade – the new handgrip revolutionises the feel and operation, while the 5-axis image stabilisation could be advantageous if you're conscious of camera shake and more often than not shoot handheld. It is worth pointing out however, when legacy manual focus only lenses are used, the focal length has to be manually inputted and only three-axis stabilisation is made available.
While Sony has ironed out the main criticisms of the A7 regarding its aesthetics and handling, there remain a few areas for improvement – notably the colour accuracy of the EVF, the lack of noise dampening or a silent mode to make it more discreet, the fairly poor battery stamina and exposure compensation range, which unlike its key rivals doesn't stretch as far as +5/-5EV.
What it really does well at is producing superb image quality images, both in bright light and low light when the ISO has to be raised. The images it produces certainly won't disappoint and what with seven full frame E-mount lenses currently available and a flurry of new ones appearing during the course of 2015, you'll no longer be buying into a system in its infancy. Overall, the A7 II is a highly recommended full frame CSC that improves where it was needed and offers huge imaging potential in a lightweight body. It's a camera that'll seek attention from those after one of the smallest, yet most powerful full frame cameras on the market.
For more options have a look at our guide to the best second-hand full-frame cameras.