Sony has been making full-frame E-mount lenses for almost a decade. As a result, it now offers a wide choice of standard zooms encompassing the 50mm focal length to suit different uses and budgets. In terms of zoom range, there's everything from the compact 28-60mm f/4-5.6 to the versatile 24-240mm f/3.5-6.3. The firm's latest lens, however, does something a bit different, with the new Sony FE 20-70mm F4 G extending to an unusually wide field of view.
Sony FE 20-70mm F4 G at a glance:
£1400
For Sony full-frame mirrorless cameras
Wideangle to short telephoto zoom range
Constant f/4 maximum aperture
25cm close focus, 0.39x magnification
Weather resistant construction
While this may initially look like a spiritual successor to the venerable Sony FE 24-70mm F4 ZA OSS – one of Sony's first four FE lenses – one aspect which will surely give pause for thought is the price. Sony wants £1400 for the 20-70mm f/4, which is, frankly, wildly expensive. In comparison, the 24-70mm f/4 costs £749, while the Sony FE 24-105mm F4 G OSS is £999. If you already have a standard zoom and wish to add a wider option, then the recent Sony FE PZ 16-35mm F4 G costs £1299, the older Sony FE 16-35mm F4 ZA OSS is £1149, and the superb Sony FE 20mm F1.8 G, £949. There are plenty of affordable wide zooms and 20mm primes from third-party lens producers, too.
Of the other camera makers, only Panasonic has made something similar. Its Lumix S 20-60mm F3.5-5.6 is smaller, lighter and costs a lot less at £619, but has a rather less useful telephoto end.
So who, exactly, is the 20-70mm f/4 supposed to be for? Sony inevitably touts it for vlogging and video production, but also suggests it could be ideal for landscape photographers. It's certainly an intriguing option for those who might appreciate its specific focal-length range and wish to carry the minimum possible kit. Let's see how it performs.
Sony FE 20-70mm F4 G: Features
Before we start delving into into the lens's features, it's perhaps useful to clarify a few things that it lacks. Unlike last year's 16-35mm F4 G, it's not a powerzoom, employing a conventional mechanical zoom control instead. This will likely please stills shooters, but perhaps make it less suitable for vloggers. It also lacks optical stabilisation, relying instead on the in-body image stabilisation built into all but the earliest of Sony's full-frame mirrorless models.
Optically, the 20-70mm f/4 employs 16 elements in 13 groups, including a host of special elements: two Advanced Aspherical, one aspherical, three extra-low dispersion (ED) glass, and one aspherical ED lens. These are arranged to minimise chromatic aberration and maintain corner-to-corner sharpness, with software corrections tidying up distortion and residual colour fringing.
The lens boasts dust and moisture resistant construction, including an O-ring seal around the mount. A fluorine coating on the front element helps repel fingerprints and raindrops. The minimum focus distance ranges from 30cm to 25cm, providing a very useful 0.39x magnification at the long end. A petal-type plastic hood is included, which reverses for storage but blocks the focus ring in this position. The filter thread is 72mm.
While the 20-70mm is designed for full frame cameras, it can also be used on APS-C E-mount models, giving a 30-105mm equivalent range. However, A6000-series users will surely be better served by the much cheaper Tamron 17-70mm F/2.8 Di III-A VC RXD, which offers a wider zoom range, larger aperture, and optical stabilisation for £779.
Sony FE 20-70mm F4 G: Build and Handling
As denoted by the 'G' in its name, the 20-70mm f/4 is one of Sony's mid-range lenses, but below the premium G Master line. At 79mm in diameter, 99mm in length, and 488g, it's slightly larger than the firm's 24-70mm f/4, but noticeably more compact than the 24-105mm f/4. The barrel employs a plastic skin to help keep the weight down but still feels perfectly sturdily constructed. Focusing is internal, with the front extending by 4cm on zooming to 70mm.
Of the three control rings, the central zoom ring is the widest, and perfectly placed to grasp with your left forefinger and thumb. The manual focus ring is placed at the front, and like the zoom control, it sports a ridged rubberised grip. Focusing is electronic, so the ring rotates continuously without any end stops.
Closer to the camera you'll find the aperture ring, which clicks in one-third stop steps from f/4 to f/22 and can be switched to clickless mode for video shooting. It also has an A setting which passes control back to the camera body, if you'd prefer to maintain operational consistency with lenses that don't have aperture rings. I found this useful when shooting in cold weather, as the aperture ring isn't particularly easy to locate by touch when you're wearing winter gloves, due to its rather narrow grip. A small Iris Lock switch locks the ring either into, or out of the A position.
Completing the control set, there's an AF/MF switch on the side of the barrel and two Focus Hold buttons, with one placed for landscape format shooting and the other for portrait. As usual, their function can be reassigned from the camera body. Overall, I found the FE 20-70mm F4 G to be a nice match to the Sony Alpha 7R IV that I used for testing, in terms of size and weight. It balances and handles well, and all the controls operate just as they should.
Sony FE 20-70mm F4 G: Autofocus
Sony has employed two XD  (eXtreme Dynamic) linear motors to drive the focus group, promising fast and quiet autofocus and tracking for both stills and movies. In practice, the AF is every bit as rapid and decisive as we've come to expect from Sony. With static subjects, it snaps into focus pretty much instantly; for tracking moving subjects, I found it kept up with whatever the camera asked of it.
Click on any sample image to see the full size version.
There may still be times when you'd prefer to focus manually, of course, for example when selecting a particular depth in a layered three-dimensional scene. Here, Sony's Linear response MF pays dividends, as it provides a similarly intuitive feel to a mechanical manual-focus ring. Rotating the focus ring can activate magnified live view automatically, which always gives the most precise results.
Videographers will be pleased to find that focus breathing is suppressed very effectively at the telephoto end, although at wideangle, the field of view expands by just a fraction as it focuses in from infinity. The lens is compatible with the breathing compensation function on Sony's latest cameras, but I wasn't able to test this.
Sony FE 20-70mm F4 G: Performance
When you examine real-world images taken with the Sony FE 20-70mm F4 G, it quickly becomes apparent how Sony has managed to fit this zoom range into a relatively compact package. The firm has employed a modern optical design that relies heavily on software distortion correction to deliver properly rectilinear images. There's no option to disable this in-camera – the Distortion Comp. setting is locked to 'Auto' – which means that you'll see perfectly straight lines both in the viewfinder and the camera's JPEG output. Many users will never even realise what's happening, or care.
However, in raw files you can see considerable distortion that requires a tailored lens profile to fix, as Sony doesn't embed the requisite correction metadata. As I reviewed the lens before its launch, no such profile was yet available from Adobe. So I had to correct distortion manually, which was an imperfect process due to the lens's complex distortion patterns. Once the various software makers have prepared their correction profiles, though, working with raw files from this lens will be much easier.
Browsing my images in Adobe Camera Raw revealed massive native barrel-type distortion at wideangle, to the extent that the image circle doesn't quite cover the entire sensor. This effect reduces on zooming in, with a neutral position at about 32mm. Longer focal lengths exhibit progressively increasing pincushion distortion, which becomes pronounced at the telephoto end. You'll certainly need to correct everything you shoot in raw at 20mm, and most likely all your telephoto shots, too.
There's also very noticeable vignetting at the extremes of the zoom range, which is particularly abrupt in the corners of the frame (and therefore unattractive) at 70mm f/4. However, it disappears once you stop down to f/8. Enabling the camera's Shading Comp option essentially eliminates this effect in both JPEG and raw files, and I'd recommend doing so with this particular lens. Likewise, if you leave the Chromatic Aberration Comp option set to Auto (and there's no sane reason not to), you shouldn't see any colour fringing towards the corners of the image.
In principle, the advantage of this design philosophy is that it allows other aberrations to be suppressed more effectively. This in turn should result in sharper images overall, especially towards the corners of the frame. With the FE 20-70mm F4 G, this approach has paid dividends, as the lens records impressive levels of detail on the Alpha 7R IV's 61MP sensor. If you go pixel-peeping obsessively, some slight softening of fine detail is visible in the extreme corners of the image, but it should be nothing to worry about in real-world use.
In fact, the lens resolves so much detail wide open that there's little need to close down the aperture to increase sharpness, although you'll usually want to do so to attain sufficient depth of field. As usual with full frame, I tended to use it mostly at f/8 or f/11, where it delivers consistently high levels of detail form corner to corner. Stopping down further to f/16 will deliver nicely defined sunstars when shooting into the light, with the lens also being impressively resistant to contrast-sapping veiling flare. However, using f/22 gives visible diffraction softening, while mercilessly revealing every last particle of dust on your sensor.
Special mention should be given to the close-up performance. The lens continues to render high levels of detail at short focus distances, while out-of-focus backgrounds take on an attractive blur. The ability to shoot near-macro images with this kind of standard zoom is extremely welcome, adding substantially to its all-round appeal.
Sony FE 20-70mm F4 G: Our Verdict
Leaving aside, for the moment, the price, it's clear that the Sony FE 20-70mm F4 G is a fine optic that delivers sharp, detailed images even when paired up with Sony's high-resolution full-frame bodies. It's a lens I really enjoyed using, with its extended wideangle range and impressive close-up capability providing useful extra creative scope compared to a conventional 24-70mm zoom. That 20mm wide end might sound limiting compared to a 16-35mm ultra-wide, but most of the time, it's plenty wide enough for me. I could certainly see this lens becoming a firm favourite of landscape shooters who'd prefer to carry minimal kit.
Some photographers may be discomfited by the fact that the raw files need profiled lens corrections to get acceptable results (and if you're using a Sony camera, you'll surely be shooting raw). But that's just how modern optical design works, and once the profile is available for your preferred software, the 'problem' simply goes away. Personally, I'd rather judge a lens by the images it delivers than how they're produced. And let's be clear: a 20-70mm f/4 with a higher degree of optical distortion correction would be considerably larger and heavier.
Of course, in the real world, we can't just leave aside the price. No matter how useful this lens is, £1400 feels like a lot to pay for it, especially as most existing Sony users will already own a standard zoom covering the vast majority of this focal length range. It would be cheaper just to add a 20mm prime or an ultra-wide zoom. Those who are prepared to bite the bullet will, however, surely be happy with the images they get.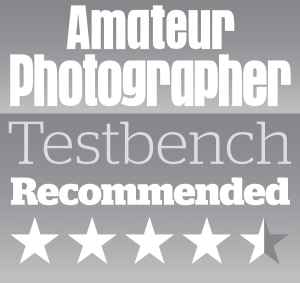 ---
Follow AP on Facebook, Twitter, Instagram, and YouTube.
---
Sony FE 20-70mm F4 G: Full Specifications