According to Sigma, the 28-70mm F2.8 DG DN Contemporary is designed to deliver similar image quality to that from the company's Art line of lenses but from a more compact form that suits mirrorless cameras.
With that in mind, Sigma's engineers used the excellent 24-70mm F2.8 DG DN Art as their starting point to create a lens that's suitable for a wide range of applications including landscape, portrait, wedding, street and architecture photography.
At the time of writing, the 28-70mm F2.8 DG DN Contemporary (C) is the smallest and lightest full-frame standard zoom lens with a constant aperture of f/2.8.
Sigma 28-70mm F2.8 DG DN | C: Features
Whereas the Sigma 24-70mm f/2.8 DG DN |A is constructed from 19 element in 15 groups, the 28-70mm f/2.8 DG DN | C has 16 elements arranged in 12 groups.
Amongst those elements, there are three aspherical elements, two SLD (special low dispersion) elements and two FLD ('F low dispersion) elements. The low dispersion elements are designed to minimise chromatic aberrations with the FLD elements being made from glass that has an optical performance close to that of fluorite at a much lower cost and lighter weight.
Sigma has also applied its Super Multi-Layer Coating and Nano Porous Coating to maintain contrast and reduce flare in backlit conditions. In addition, the lens is dust and splash-proof and its front element has a water and oil-repellent coating to make it easier to clean and help it shed raindrops and fingerprints.
Focusing is taken care of by a stepping motor and there's only one lightweight element in the focusing unit, helping to make the system fast and quiet.
At its widest end, the lens has a closest focusing distance of 19cm, which translates into a working distance of 6.9cm, which seems very close for a standard zoom lens. Furthermore, at that proximity, the magnification ratio is 1:3.3, adding to the lens's versatility.
At the other end of the zoom range, the closest focusing distance is 38cm and the maximum reproduction ratio drops to a more modest 1:4.6. Sigma has used 9 blades to create the lens iris and the aperture is rounded for more attractive bokeh.
Sigma 28-70mm F2.8 DG DN | C: Build & Handling
Thanks to a combination if its shortest focal length being 4mm longer and Sigma's clever optical construction, the 28-70mm F2.8 DG DN | C weighs just 470g, which is 360g lighter than the Sony E-mount version of the 24-70mm f/2.8 DG DN | A. And at 101.5mm in length and 72.7mm in diameter, it's 23mm shorter and 15.1mm narrower.
That may not sound much numerically, but it makes the 28-70mm much easier to slip in your bag, and it's nicely sized for use on a Sony mirrorless camera such as the A7 III or A7R IV. It should also work nicely on smaller L-mount cameras such as the Panasonic Lumix S5 and Sigma fp or fp L.
Despite the lighter weight of the 28-70mm f/2.8, it has a high-quality build and it doesn't feel plasticky or flimsy. Bucking the trend for additional buttons, switches and control rings, the lens has a simple design with a zoom ring, a manual focus ring and a switch to swap between manual and automatic focusing.
The zoom ring sits closest to the lens mount and it has a high-quality feel and smooth action, requiring pressure from your left forefinger and thumb to rotate it to the desired point. There are markings denoting the 28, 35, 50 and 70mm points.
Although there isn't a zoom lock, I didn't experience any zoom creep when the carrying the 28-70mm F2.8 DG DN | C mounted on a camera hanging from a strap across my body. Even shaking the camera doesn't encourage the lens to extend from its shortest point.
The focus ring isn't quite as stiff as the zoom ring, which means it can be moved with pressure from just one finger, but it doesn't feel slack and you can make precise adjustments.
When the AF/AMF switch is set to MF and MF Assist is activated in the menu, the Sony A7R IV magnifies the area under the AF point and a distance scale appears at the bottom of the viewfinder or the screen on the back of the camera.
As usual, focusing is by wire so there's no perceptible end point to the movement of the focus ring. instead, it's just indicated by the distance scale in the viewfinder or on the screen.
Sigma 28-70mm F2.8 DG DN | C: Autofocus
I tested the Sony E mount version of the 28-70mm F2.8 DG DN | C on the Sony Alpha 1 and Alpha 7R IV, both of which have superb autofocusing systems and the lens gave a good account of itself, getting subject's sharp very quickly.
The lens also proved itself compatible with Sony's Eye AF system which can be set to work with humans or animals with the A7R IV and humans, animals or birds with the A1.
The stepping motor AF system inside the lens is also very quiet. It's not completely silent, but it's quite enough to be acceptable for use when shooting video with a camera-mounted microphone in all but the quietest environments. Further good news for videographers is that focus breathing is controlled very well and I couldn't spot any change in the framing with focus distance.
Sigma 28-70mm F2.8 DG DN | C: Image quality
There are correction profiles for the 28-70mm F2.8 DG DN | C that can be applied in-camera or during raw file editing. Without the profiles, vignetting is visible throughout the focal length range when the aperture is at its widest.
Closing the aperture to f/4 reduces the vignetting significantly, and by f/5.6 it's negligible. The in-camera and post-capture correction profiles also do a great job of dealing with it, although if I were to be hyper-picky, I'd say that the corner-brightening is a little stronger than it strictly needs to be at the widest apertures. That said, I think it's very unlikely that this would be spotted in real-world shooting situations.
Checking images at 100% on a computer screen reveals that the optics are generally sharp, especially at the wider end of the zoom range. Stopping down from f/2.8 to f/4 sees a very slight increase in sharpness at the 28mm point, but it's more apparent at the long end of the lens.
The detail-softening impact of diffraction also becomes more apparent at the telephoto end of the lens and while I would be happy to shoot with the lens wide-open at any focal length, shooting at between f/4 and f/16 ensures better results. As usual, there's some fall off in sharpness towards the corners of the image, but it's slight at the 28mm end of the lens and more noticeable at the longer focal lengths. Closing down to f/4 sharpens the corners up nicely.
 In the absence of the correction profiles, there's obvious barrel distortion at the 28mm end of the lens – at least if you photograph something with lots of straight lines. There's also just perceptible barrel distortion at the 35mm point, while at 50mm and 70mm you may spot some pincushion distortion.
Happily, the bowing lines are straightened in-camera or post-capture by the correction profiles, so they're not really an issue. Similarly, the profiles also deal with the minimal chromatic aberration that I found along the odd high contrast edge. Further good news is that out-of-focus areas look smooth and naturally blurred while small highlights are round.
Sigma 28-70mm F2.8 DG DN | C: Verdict
The size and weight of a camera and the lens attached to it has a huge impact upon many photographer's enthusiasm for carrying their kit 'just in case' or on a day out with the family. And while some full-frame mirrorless cameras are much smaller than the average full-frame DSLR, their lenses are often big and heavy – especially zooms with a constant f/2.8 aperture.
However, the Sigma 28-70mm F2.8 DG DN | C is impressively small, in fact, it can easily pass for a sub-full-frame lens with a smaller variable maximum aperture. It's also dust and splash-proof yet it provides a major weight-saving on the Sigma 24-70mm F2.8 DG DN Art while still delivering very good image quality.
As a wide-angle fan, I occasionally missed the extra width afforded by a 24-70mm lens, but the Sigma 28-70mm F2.8 DG DN C proved itself to be a versatile lens with excellent close focusing, especially at its widest point, while the large aperture enables subject isolation from a nicely blurred background.
At £759, the Sigma 24-70mm f/2.8 DG OS HSM Art is attractively priced in comparison with a 24-70mm f/2.8 lens. Although spending more may bring more consistent results throughout the focal length range, it doesn't feel like Sigma has built the lens to a price and it's a shame that it's not available in a wider range of mounts.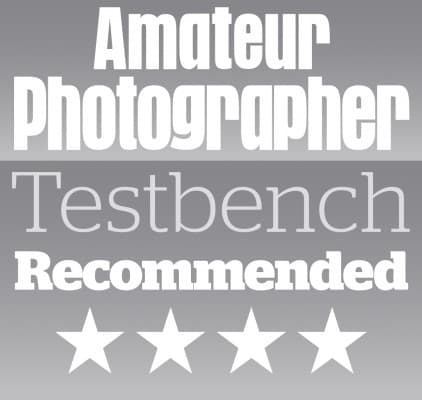 Sigma 28-70mm F2.8 DG DN | C: Specification