Now that the Samsung Galaxy S22 is last years entry-level model in Samsung's flagship S series, replaced by the S23, it's now available for mid-range prices. Does this make it one of the best mid-range phones available? Find out in our review by expert Joshua Waller.
Key Features at a glance:
50MP main wide-angle, f/1.8, OIS, 23mm equivalent
12MP ultra-wide-angle, f/2.2, 13mm equivalent
10MP telephoto, f/2.4, 3x/70mm equivalent, OIS
10MP selfie camera with AF, 25mm equivalent (and 4K video)
6.1inch screen, AMOLED, 120Hz, Gorilla Glass Victus+
3700mAh battery, wireless charging
8GB ram / 128GB/256GB storage options
Android 12, upgrades to 13
146 x 70.6 x 7.6mm
167g weight
Samsung Galaxy S22 Hardware, design and features
We review smartphones from the perspective of choosing a smartphone for it's photography and camera performance, so we'll be starting by looking at what the Samsung Galaxy S22 offers in terms of the cameras and what features are included for photography and video.
Not everyone has the $1000 / £1000 needed for the flagship smartphones available, and not everyone wants to pay huge monthly fees for mobile phone contracts, so companies like Samsung and Apple offer better value smartphones, which are often smaller, but still offer high-end cameras. If you're prepared to go for last years model, you can save even more money, and that's where the Samsung Galaxy S22 comes in.
Available for just $699 or £449 it comes in at a price that's more similar to mid-range smartphones from Google (such as the Google Pixel 7A) and Samsung's own mid-range smartphones like the Samsung Galaxy A54. But importantly it comes with a triple camera system with a telephoto camera, as well as higher spec selfie camera with autofocus and 4K video recording.
In terms of cameras, the S22 may not have the 108MP or 200MP main camera, and fourth 10x telephoto camera as the S22 Ultra and S23 Ultra (respectively), but with a 50MP main camera with OIS, a 12MP ultra-wide-angle, and 10MP 3x telephoto camera with OIS, it offers a great set of cameras that put it ahead of many other dual-camera mid-range smartphones.
For those who want their smartphone to be smaller, there are fewer options available, with ASUS offering the Zenfone 9 and 10, as well as Apple offering the iPhone 14. Meaning the Samsung S22 (and S23) are amongst some of the few smaller smartphones available.
The phone is a stylish looking phone with shiny silver sides, and a premium feel, as you would expect from a flagship phone. The in-screen fingerprint reader works well, and with wireless charging available it features all the main luxury items you'd expect from a flagship phone. There's an always-on AMOLED display with a fast refresh rate of 120Hz, and with an IP68 waterproof rating you can get the phone wet without having to worry too much about it dying.
Samsung Galaxy S22 Performance
Samsung's flagship Galaxy S series of phones tend to give great colour, with good levels of saturation and generally consistent results between the different camera units. Dynamic range is handled well with automatic HDR (high-dynamic range) combining a number of shots for greatly enhanced dynamic range.
The main 50MP wide-angle camera gives pixel-binned 12MP images, and has an f/1.8 aperture as well as optical image stabilisation (OIS). Gone are the days of Samsung offering a variable aperture lens, but this isn't much of an issue now, as software can give a much more blurred background, when using the portrait mode.
The ultra-wide-angle camera gives good results, with great colour, and good levels of detail, however some purple fringing can be seen when photographing scenes with trees, or areas of high-contrast, particularly towards the corners of the image.
The 10MP telephoto camera gives a 3x view, with is a nice telephoto camera to have on a smartphone, rather than just 2x for example. The output is actually a 12MP image, which matches the other cameras nicely.
Results from the telephoto camera are good, but like most other phones with a telephoto camera, once light levels drop low enough, or when shooting outside the focus range of the lens, the camera will switch to digital zoom, with lower quality results produced.
Macro performance – one difference noticeable with the S22 compared to the S22 / S23 Ultra is the fixed-focus ultra-wide-angle camera, which means it doesn't have a dedicated macro mode. However, you can use the telephoto camera to get closer to subjects, and the main camera does a good job of giving close enough focus for acceptable close-up photographs.
The 10MP selfie camera comes with AF – giving much better focus than smartphones with fixed focus, meaning it doesn't matter how close or far away you are from the lens. This also makes a big difference when using the selfie camera for video recording.
The phone offers 8K video recording at 24fps, as well as 4K video from the rear camera, as well as the selfie camera. Stabilisation is good, helping keep video stable when recording without a gimbal.
Value for Money
If you compare the Samsung Galaxy S22 to the S23, you'll find there's not a massive difference between the models, as the S23 offers an upgraded selfie camera (12MP vs 10MP on the S22), as well as a larger battery (3900mAh vs 3700mAh), but by going for the S22 you can save yourself a decent chunk of money.
The S22 also offers more in terms of cameras compared to other mid-range smartphones around this price, with the Google Pixel 7A and Nothing Phone 1 offering a dual-camera system, and the Samsung Galaxy A54 offering a triple camera system, but with the 3rd camera being a 5MP macro camera, rather than a telephoto camera. The S22 also has the nice feature of being available in a number of different colours.
If you're specifically looking for a smaller smartphone, then the Samsung Galaxy S22, Asus Zenfone 9 and Xiaomi 13 are all options worth looking at.
Samsung Galaxy S22 Verdict
For those looking for a bargain smartphone, last years flagship smartphones are an increasingly good place to look, especially as the prices keep on dropping. Some would also argue that the latest flagship phones don't really move the market on much, as flagship smartphones have been really good for so long.
Now that the Samsung Galaxy S22 is available for around $450 / £450 (or less renewed!), this makes it incredible value for money, at roughly half the price when it was first released. It offers an impressive set of cameras, a good selfie camera with autofocus, and a flagship phone design, with all the features you'd expect on a flagship.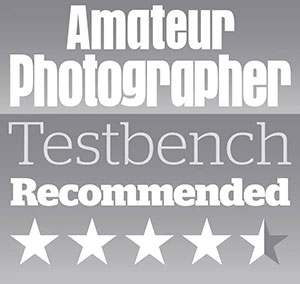 For more affordable options have a look at our guide to the best budget smartphones, or have a look at the best flagship camera phones if you have a higher budget to spend.
---