The ASUS Zenfone 9 is a compact smartphone with premium features, with a dual-camera setup, and flagship processor. If you're in the market for a compact smartphone, still want a headphone socket, and don't want to pay flagship prices, then the Zenfone 9 could be for you.
The price is roughly $699 / £649 (or less if you shop around), nearly half the price of most flagship phones, but is it a good buy, particularly if you're interested in photography?
Asus Zenfone 9 Key Features
50MP wide-angle, f/1.9, Sony IMX766, 6-axis, PDAF
12MP ultra-wide-angle, f/2.2, IMX363, 4cm macro, PDAF
6-Axis Hybrid "Gimbal" stabilisation (photo/video, main camera)
12MP f/2.45, front camera with AF (selfie)
5.9inch AMOLED HDR10+ screen, Gorilla Glass Victus
4300mAh battery
8GB/128GB ram/storage (16GB/256GB options available)
Android 12/13 / Snapdragon 8+ Gen1 / 5G
146.5 x 68.1 x 9.1mm, 169g weight
Asus Zenfone 9 Features
We review smartphones from the perspective of choosing a smartphone for it's photography and camera performance, so we'll be starting by looking at what the ASUS Zenfone 9 offers in terms of cameras and what features are included for photography and video.
The ultra-wide camera offers a 14.4mm equivalent (in 35mm equivalent terms), with an f/2.2 aperture, PDAF (Phase-detection auto-focus), a 12MP sensor, and 4cm macro focus.
The main camera gives a 23.8mm equivalent (near enough 24mm in 35mm terms), and the main sensor is a 50MP Sony IMX766 1/1.56inch sensor, which uses a Quad Bayer colour filter, which gives 12.5MP images. This camera benefits from a "6-axis Hybrid Gimbal Stabilizer" which moves the lens and sensor in combination to give up to 3(degrees) of movement.
In terms of video recording, the main camera offers the most impressive video recording at resolutions up to 8K (at 24fps with OIS + EIS). 4K video can be recorded at 60/30fps, again with OIS + EIS. When recording at a FullHD resolution, "HyperSteady" stabilisation becomes available, at 60/30fps. Slow motion video can be recorded at 120fps (4K), 240fps (FullHD), and 480fps (720p).
The selfie camera gives a wide-angle view equivalent to 27.5mm (in 35mm terms), and also features Dual PDAF, meaning your self-portraits should be perfectly focused. This makes a refreshing change to all the selfie cameras that have fixed focus, and will also give benefits when using the selfie camera for video recording and vlogging. The selfie camera can record 4K video at 30fps.
Photo features include a "Light Trail" mode, Night mode, Pro mode, Panorama, Slow-motion and timelapse modes. Light trail includes options for traffic trails (lights), light graffiti, waterfalls, flow of people, and star trails. Star trails can be set to a duration of 4.5hours!
Long exposure photography is possible, with the camera allowing exposures up to 32 seconds.
The 5.9inch screen is an AMOLED unit with upto 120Hz refresh rate, 112% DCI-P3 (giving a wide colour gamut), HDR 10+, and a colour accuracy of Delta-E <1 (according to ASUS). The screen offers an always-on display as well as Corning Gorilla Glass Victus.
Despite the small size, there's dual stereo speakers, as well as a headphone socket – a increasingly rare feature on modern smartphones.
Other features that belong on flagship smartphones, include Wi-Fi 6/6E, 5G, NFC, and Bluetooth 5.2.
There's a single LED flash, which can be used when needed to add extra light to the scene.
The Asus Zenfone 9 comes with a 30W charger in the box, as well as a protective plastic case. This is a nice addition to find in the box, however, the case very quickly scratches, so it's likely you'll want to find a replacement pretty sharpish.
There's a fingerprint sensor built-in to the power/unlock button, on the side of the phone, and in addition, the phone supports face recognition unlock. It's nice to see this available, as some phones don't offer both.
The Zenfone 9 has decent battery life for a compact phone. In fact, it's got the almost the same battery power, at 4300mAh as the significantly larger Samsung Galaxy Note 20 Ultra – only beaten by 200mAh. This is more than the Samsung Galaxy S22 for example.
However one thing missing, from the Asus Zenfone 9, is wireless charging, which is something you'll find on most premium smartphones.
Asus Zenfone 9 Performance
When using the ASUS Zenfone 9, the images produced are generally good, when viewing them on their own, on-screen, however, when compared to other smartphones, the overall tone can seem a little cool, and this is particularly noticeable if you're trying to capture warm sunsets (and other scenes that would benefit from warmer tones).
The ultra-wide angle camera gives good results, with relatively little distortion. Colour is also reasonable, however noise can be an issue, and the low-light performance of the ultra-wide camera is noticeably worse than that of the main camera.
The main camera can give mixed results, with images looking both overly processed, as well as soft in parts, when viewing at 100%. Images often looked a little bit disappointing, when look at the images produced by the main camera, with the colour being slightly off, or the image looked overly processed, or overly HDR (as can be seen in the image below), or a combination of all of these issues.
Whilst there is no dedicated telephoto camera, the camera offers a 2x digital zoom, and like other smartphones combines multiple shots which is supposed to offer improved detail. The telephoto images produced by the Zenfone 9 are not particularly good with obvious issues visible such as over-sharpening.
Macro photography can be a bit difficult with this phone, as there seems to be no guidance or auto-macro built-in, but if you switch to the ultra-wide-angle camera you can focus on subjects that are just 4cm from the camera – this is impressively close, however, it's not the easiest to manage as the on-screen prompts are simply "move further away". It would be nice if there was a dedicated macro mode available, as well as better on-screen guidance.
The night mode kicks in automatically when the scene is dark enough, but not every time. A dedicated night mode can be found in the "MORE" section of the camera app, however, it's a shame that the auto night mode doesn't activate more readily.
Using the "Light Trails" mode, you can select from a number of different long-exposure modes. One of these is called "Waterfalls" and is designed to let you take photos of moving water. This photo, above, was taken in bright conditions, handheld, and has given nice results. However, if you look too closely, you can see where movement has caused parts of the images to blur, particularly in plants.
The selfie camera gives good results, with plenty of detail (none of this Quad Bayer nonsense here, thank you very much), and with auto-focus you can ensure your face is in focus no matter what distance you are from the phone. In addition there are bokeh (background blur) options available.
Video performance
Video stabilisation does a good job on standard settings, however, switch to HyperSteady, which is available at 1080P resolutions or lower, and the stabilisation levels kicks it up a notch to give incredibly stable video footage. There's also a Pro video mode that gives additional control over video, should this be of interest. You can watch additional video samples on our YouTube channel.
Value for Money
The Asus Zenfone 9 is available for around $699 / £649, or less if you shop around, which makes it a good price, considering what's on offer.
However, there are other smartphones available that are on the smaller side of things including the Samsung Galaxy S22 (with a triple camera setup, available for a similar price, or less) and Galaxy S23, as well as the Xiaomi 13. There's also the Google Pixel 7, available for less money, and for iPhone fans, the iPhone 13 Mini is also a compact smartphone.
Asus Zenfone 9 Verdict
For those that want a compact smartphone, but don't want to compromise on performance, the ASUS Zenfone 9 is a good option, and on paper it offers a great combination of three cameras, all with auto-focus. However, around this price point, you don't need to spend much more money to find a smartphone with a triple camera setup on the back, giving additional telephoto options, such as the Samsung Galaxy S22 or S23.
In terms of image quality, the Zenfone 9 offers some mixed results, not as good as the results you'll get from Samsung, Google, and Apple. The main camera gives images that just didn't quite hit the mark, and the camera seemed very prone to lens flare when the sun was in the frame, or even outside the frame. This is a real shame, as the Pixel 7 and Galaxy S22 are both available for less than the Zenfone 9.
The ultra-wide angle camera performed well, and for those that want a selfie camera with auto-focus, this could be a good option. Especially if you need a smartphone to have a headphone socket. But for the photographers out there, it's likely you'll be happier with a different phone.
Video stabilisation is impressive, and this could be another aspect of this smartphone that would make it a strong contender. If the price drops further over time, this could be considered a bit of a bargain, especially for those looking for a compact phone.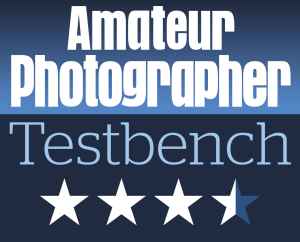 For more options have a look at the best camera phones for photography, or for a more budget option have a look at our guide to the best budget camera phones. How do you pronounce ASUS? Find out in our video.
---