Nothing seem to have come out of almost nowhere with an all-new company and smartphone, the Nothing Phone 1. Being priced at $469 / £400 the smartphone has been released to sit in the mid-range to budget end of the market, and offers a unique design, that may actually have some benefits when it comes to low-light photography. Let's find out how this smartphone performs as a photographic tool.
At a glance
50MP f/1.9 wide-angle camera with OIS, 24mm equivalent, PDAF
50MP f/2.2 ultra-wide-angle camera, 0.6x, 14mm equivalent, with AF
16MP f/2.5 selfie camera without AF
6.55inch OLED screen, 120Hz, Gorilla Glass 5
4500mAh battery
8GB + 128GB or 8GB/12GB + 256GB options
Android 12, upgradable to 13
Size: 159.2 x 75.8 x 8.3 mm
Weight: 193.5g
Nothing Phone 1 Features
The design may remind you of an iPhone, and this does appear to be somewhat deliberate, with a silver frame, and quite chunky styling. The rear of the phone is perhaps where you'll find the standout feature of the phone, and that's in the form of the "GLYPH" lights, which are made-up of 900 tiny LEDs.
These can be used as notification lights, with a funky light show on offer, or alternatively you can use these lights to give a more gentle illumination for anything you're photographing, whether that's people or things. There is, of course, a more traditional LED flash, that is much brighter for when you need extra light.
The rear of the phone features a glass back with Gorilla Glass 5 protection, which lets you see into the detail and construction of the phone, with the tiny screws visible. This looks great, and is a real conversation starter, but in reality the notification "Glyphs" fairly quickly turn from a novelty into a mostly forgettable feature – you can't see them when you're using the phone normally, with the screen facing you for example. However, they for photography they may prove much more useful. You also have the option of buying the phone in white or black colours.
The rear 50MP cameras include a standard f/1.9 aperture wide-angle lens with 24mm equivalent view and optical image stabilisation (OIS), plus an ultra-wide angle f/2.2 lens with 14mm equivalent (0.6x) and auto-focus. Both cameras use Quad Bayer sensors giving 12MP images. There is no third telephoto or macro camera to be found here, but you can use digital zoom if necessary, and the ultra-wide-angle lens with AF lets you get as close as 4cm for macro shots.
There's a 16MP f/2.5 selfie camera with a wide-angle view with no auto-focus, although with a Quad Bayer sensor you're effectively getting just 4MP of colour information, even though images are output at 16MP.
The screen is a 6.55inch OLED screen with a FullHD+ resolution (2400×1080), 120Hz refresh, and Corning Gorilla Glass 5 for protection and scratch resistance. Thanks to the OLED display, the Nothing Phone 1 is able to offer an always-on display with minimal battery usage.
Built-in stereo speakers help give decent sound, and NFC can be found on the back, making it suitable for Google Pay.
Battery life is relatively good with a 4500mAh battery, and wireless charging is included, as well as an under-screen fingerprint sensor, which is impressive for the price point.
The phone has an IP53 rating, so you'll not need to be too careful about getting the phone slightly wet. Again, this is impressive considering the price.
The Android version on the phone is up to v13, and is relatively standard (or stock), and gives a snappy performance, despite the phone not featuring a flagship processor.
The camera app lets you use the usual photo, portrait, and night modes, as well as a macro mode, and there's also an expert (or Pro) mode available with support for raw photos.
Nothing Phone 1 Performance and Image Quality
The wide-angle camera features PDAF (Phase-detection auto-focus) and OIS (optical image stabilisation), with a 24mm equivalent view. It features the largest sensor of the three cameras on this phone, and gives the best results of the three cameras, giving good colour, and good night photography performance when using the night mode.
The ultra-wide angle camera includes AF and is shown as a 0.6x option on the phone, this gives roughly a 14mm equivalent. It performs well for macro shots, with a close focus distance, but for shots like this with trees in the frame, you don't need to enlarge this photo, shown above, to see the strong distortion and lower image quality towards the edges of the frame.
The GLYPH lights can be effectively used to give a more 3-dimensional look to images, without the harshness of the LED flash on the phone, and if you just want to add a little bit of extra light to a scene the GLYPH lights work well, whilst also keeping more of the background in the shot (without it appearing underexposed). This may be of particular interest to people who find the LED flash on smartphones overly harsh.
Macro performance can be very good from both cameras, with a close focus distance from the ultra-wide-angle camera of just 4cm, however, the camera doesn't automatically switch to the ultra-wide-angle camera (in the normal photo mode) so you'll need to manually switch to the ultra-wide, or go and select the macro mode before benefitting from this. The main camera can also focus relatively close as well, giving great results.
More sample photos from the Nothing Phone 1
The selfie camera is somewhat average, using a Quad Bayer 16MP camera, meaning you get effectively 4MP of colour detail in pictures. This is a little lacking compared to other phones, lacking auto-focus, and only offering FullHD video, it can't compete with other smartphones that offer AF, and/or 4K video recording on the selfie-camera. However, at this price point it can easily be forgiven.
The rear cameras offer video recording at up to 4K resolution at 30fps. When recording video there is a red tally light on the back of the phone.
Value for Money
The Nothing Phone 1 is up against some fairly stiff competition, with Google offering the Google Pixel 6a for the same price at £399, although you may find the Pixel 6a on offer for just £299 making it a strong choice. The Pixel 6a offers a similar camera setup, but consistently gives excellent images from all cameras, something the Nothing 1 can sometimes struggle with. The lack of a dedicated macro mode on the Pixel 6a may make the Nothing Phone 1 a better choice.
Other alternatives might include some of Samsung's A series phones, and the entry-level iPhone SE, although this is lacking in the camera department with just one camera on the back.
If the Nothing Phone 1 is on offer in your area, then it could easily be seen as a bit of a bargain (and by bit, we mean a massive bargain, such is the English language). For more options have a look at the best budget camera phones for photography.
Nothing Phone 1 Verdict
If you're bored of smartphones that all look the same, then the Nothing Phone 1 is a smartphone that stands out as offering something a little bit different to everyone else. Unfortunately the actual usefulness of the GLYPH lights is fairly limited, and can quickly be forgotten about in terms of notifications, but can be useful for more gentle subject lighting.
If you're wanting a smartphone with flagship photo quality, then the Nothing Phone 1 may disappoint you, as images can be a bit hit and miss. But if you take into consideration the price point, and the inclusion of two 50MP cameras, both with auto-focus, then this phone could be seen as a bit of steal.
The main camera gives the best results, and whilst the ultra-wide-angle camera is somewhat average, the close focus does help redeem itself. The selfie camera is nothing special here.
With rumours of the Nothing Phone 2 likely to be coming soon, it may be worth keeping an eye out for any special offers on the Nothing Phone 1. However, the phone has some very stiff competition from Google.
With a some mixed results, the Nothing Phone 1 can't match the flagship smartphones found on our list of the best camera phones for photography, but it could be a good option for those looking for a budget camera phone.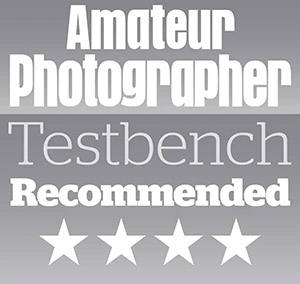 ---