It stands to reason that companies like Samsung actually sell a whole lot more mid-range and budget smartphones compared to premium flagship phones. Not everyone has a spare $1000 / £1000 to buy a premium phone, and many won't want to pay out for expensive monthly subscriptions. That's where the Samsung Galaxy A54 fits in, available for less than $450 / £450 new, how does it perform?
At a glance:
50MP f/1.8 main camera, PDAF, OIS
12MP f/2.2 ultra-wide camera, fixed focus
5MP f/2.4 macro camera, fixed focus
32MP f/2.2 selfie-camera, fixed focus
4K,30p video (main, selfie)
6.4inch screen, 120Hz, Super AMOLED, Gorilla Glass 5
Under-screen fingerprint reader
5000mAh battery, 25W charging (wired only)
Android 13, microSDXC slot
IP67 rating
158.2 x 76.7 x 8.2mm, 202g
Samsung Galaxy A54 Features, Handling and Design
We review smartphones from the perspective of choosing a smartphone for it's photography and camera performance, so we'll be starting by looking at what the Samsung Galaxy A54 offers in terms of the cameras and what features are included for photography and video. 
The main camera on the Samsung A54 is a wide-angle 50MP f/1.8 camera, with a Quad Bayer sensor, PDAF (Phase-detection auto-focus) and optical image stabilisation (OIS). The Quad Bayer sensor gives 12.5MP images as it uses pixel binning to combine 4 pixels into 1.
The other cameras on the back are less impressive, but still better than many other mid-range smartphones, as there is a 12MP f/2.2 ultra-wide-angle camera with fixed focus. The third camera is a macro camera, again with fixed focus, but at least this is a 5MP camera, rather than the completely pointless 2MP macro cameras found on some models. We would have preferred the third camera to be a telephoto camera, but you can't always get exactly what you want.
The front facing camera is a 32MP f/2.2 camera, and using a Quad Bayer sensor, this gives you 8MP images as it combines 4-pixels into one.
The design used for the protruding cameras on the back mean that it's very easy for these to be dust-magnets, with dust quickly surrounding the camera lenses, and it's particularly difficult to remove. It's surprising, to me anyway, that Samsung has gone for this design on the Samsung Galaxy S23 range as well as the A54, when the earlier design looked much neater, and were easier to clean (on the S22 and A53 respectively).
The camera app
The camera app defaults to the "Photo" mode, and gives you the choice of 0.5x, 1x, and 2x cameras, with the 2x camera using digital zoom.
However, one difference from some of the flagship Samsung phones we review, in that it's got a "FUN" photo mode, with filters from Snapchat. This works best with people as the subject, but is available for the rear cameras as well as the selfie camera. Once you've taken images using this effect, the original (unedited) photo is lost forever, so we wouldn't recommend using this mode for anything important.
There is the usual portrait, photo, and video modes as expected, and inside the MORE section you'll find additional shooting modes including PRO, PRO Video, Night, Food, and others including the Macro mode, which you need to use to access the dedicated macro camera. You can edit the camera app setup, so you could move the Macro mode (or your favourite modes) onto the main screen for quicker access.
The portrait mode has a slider to let you adjust the strength of the effect, and this increase/decreases the amount of background blur. This is available for both the rear camera, and the selfie camera.
Whilst it's nice to see some additional shooting modes, such as this Fun filters mode, it'd be nice to see some more shooting modes dedicated to photography, such as the motion modes on many of the competitors, as these allow for creative shooting of light-trails or waterfalls.
Design Features
There are stereo speakers, but no headphone socket, and a USB Type-C connection can be found at the bottom. There's support for both face-unlock, and a fingerprint sensor under the screen making it quick and easy to unlock the phone when needed.
Gorilla Glass 5 protects the 6.4inch screen, and also protects the back of the phone. The screen has a 120Hz refresh rate, and is an AMOLED screen, which means you can switch on an always-on display if needed. With a glass front and back, the phone can be a bit slippery, so a grippy case is recommended. There's an IP67 rating, meaning it should survive a quick dunk in water without too much worry. If you do need to upgrade the memory on this phone, then you'll find it has a MicroSD card slot.
The battery is rated at 5000mAh which is generous for a mid-range phone. The phone doesn't support wireless charging, and if that's what you're looking for then the Samsung Galaxy S22 is a very similar price right now.
Samsung Galaxy A54 Performance
The Samsung Galaxy A54, like other Samsung smartphones, gives good colour reproduction, and generally consistent results between the different camera modules on the phone. Automatic HDR shooting means that dynamic range captured is good, and most of the time this gives good results without being too over the top. This means images look more life-like than the results produced by some phones. There are good levels of saturation, although occasionally saturation can be a little too rich.
The main wide-angle camera gives the best results, with an f/1.8 aperture and optical image stabilisation (OIS) helping in low-light conditions. The lens is equivalent to 23mm which is relatively wide-angle for a main camera. Noise levels are well-controlled, even when shooting in low-light conditions.
In low-light the main wide-angle camera gives the best results, thanks to OIS, and good image processing dealing well with noise.
When looking at images from the ultra-wide-angle camera, you can spot a slight drop in image quality, as well as a slight difference in colour, when comparing the same scene taken with the main camera. However, results should still be good enough for most people, and we've definitely seen worse ultra-wide-angle shots from other mid-range phones.
The dedicated 5MP macro camera has a fixed focus and recommends shooting with the subject 3-5cm away from the camera. This means you can get close-up photos of things, as long as the subject or object is the right size for your framing, as anything outside of this will be out of focus, so larger items are best photographed with the main camera. Results are reasonably good, in good lighting, and if you plan on sharing images on social media then 5MP will be plenty. You can also use the 2x option on the main camera, as this has a reasonable close-focus distance.
We much prefer it when the camera uses the main camera, or ultra-wide-angle camera for macro photography, as being able to have auto-focus is much more useful, as not every small thing is the same size. Samsung could have added a macro mode by simply using an ultra-wide-angle camera with auto-focus, like many other phones have. This would have also given the added benefit of higher resolution macro photos, as well as potentially freeing up space for a telephoto camera rather than a low-resolution macro camera..
The selfie camera (or front facing camera) on the A54 gives you 8MP pixel-binned images from the 32MP quad-bayer sensor camera. Results are reasonable, and the background blur effect works well. As the focus is fixed, it'll be important to make sure you and your friends (assuming you have them) are the right distance otherwise focus won't be perfect. If you wanted a smartphone with a selfie camera that features auto-focus, Samsung's S-series are getting more affordable as time goes on, and the Samsung Galaxy S22 is currently a very similar price to the A54.
Video recording
Video recording maxes out at 4K and 30fps on the main camera, and the selfie camera. In comparison the Pixel 7A offers 4K 60p from the main camera, and 4K 30p from the selfie camera. If you use the selfie camera for video, focus is fixed. Other video modes include super slow-mo, slow motion and hyperlapse recording.
Value for money
The Samsung Galaxy A54 is available for under $450 / £450, however it's up against some stiff competitions from the likes of the Google Pixel 7A (6.1inch, £449), Redmi Note 12 Pro+ (6.67inch, £449), Nothing Phone 1 (6.5inch, £379), and even the Samsung Galaxy S22 (6.1inch, around £450).
The Samsung Galaxy A54 offers a rich selection of cameras, with a 50MP main camera, 12MP ultra-wide camera and a 5MP macro camera. If that 5MP macro, large screen, and 5000mAh battery appeals to you, then it might be the factor that makes the A54 the choice for you.
Samsung Galaxy A54 Verdict
The Samsung Galaxy A54 is in the somewhat awkward, and definitely overcrowded, mid-range smartphone market. Offer too much and you end up competing with other Samsung phones, yet offer too little, and you don't look competitive compared to other brands.
Around this price point, there is some real competition, including from Samsung's own S-series from last year – with the Samsung Galaxy S22 being a serious contender at roughly the same price as the A54.  There's also the Google Pixel 7A, which as some seriously impressive photography features. However, both of these have smaller screens, and smaller batteries.
If you don't want a smaller screen, then there are other options, such as the Nothing Phone 1, which is cheaper, but doesn't offer a third camera. Or you could look at smartphones from Xiaomi, in the form of the Redmi Note 12 Pro+, and Xiaomi 12T Pro, as both offer a whopping 200MP main camera. However, when you look at the other cameras bundled with these, they look less impressive.
This brings us back to the Samsung Galaxy A54, which offers a good overall package, with a large screen, great battery life, as well as a nice line up of cameras, thanks to a great main camera, a good ultra-wide, and a reasonable macro camera.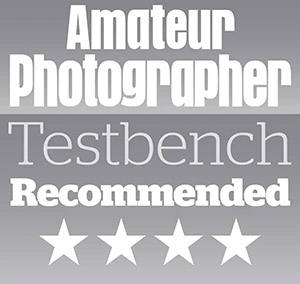 For more mid-range and budget options have a look at our guide to the best budget smartphones, or have a look at the best flagship camera phones if you have a more to spend.
---