The Samsung Galaxy A53 5G smartphone is available for under $340 / £300 making it one of the most affordable phones we've reviewed so far, but does it do enough to make it into the list of the best budget phones for photography? Find out in our full review…
Key Features at a glance:
64MP wide-angle camera, f/1.8, PDAF, OIS, 24mm equivalent
12MP ultra-wide-angle camera, f/2.2, 13mm equivalent (no AF)
5MP macro, 5MP depth cameras
32MP selfie camera, f/2.2, 25mm equivalent – outputs 12/8MP images
4K video at 30fps from internal/external cameras
6.5inch AMOLED, 120Hz screen, 20:9 ratio, Gorilla Glass 5
5000mAh battery, 25W wired charging
4-8GB RAM options, 128-256GB storage options
Android 12, upgrades to 13
159.6 x 74.8 x 8.1mm
189g weight
Samsung Galaxy A53 5G Features
We review smartphones from the perspective of choosing a smartphone for it's photography and camera performance, so we'll be starting by looking at what the Samsung Galaxy A53 5G offers in terms of the cameras and what features are included for photography and video.
The Samsung Galaxy A53 5G may be last year's mid-range model, but now it's pricing makes it a strong contender in the budget phone space. It even offers a quad camera setup, with 4 cameras on the back, but don't get too excited, as one of these is for depth information, and another is a 5MP macro camera.
The main camera gives us a 64MP f/1.8 wide-angle camera, with PDAF and OIS (optical image stabilisation), and this uses pixel binning, giving you 16MP images.
The ultra-wide-angle camera is a 12MP f/2.2 camera, which is nice to see on a budget phone, as some others will save money here with an 8MP camera.
The third camera is a 5MP f/2.4 macro camera, and there's also a 5MP depth camera.
There's a 32MP selfie camera, with fixed focus, an f/2.2 aperture, and this uses pixel binning to give you 12MP or 8MP images (depending on the framing).
Video recording is up to 4K resolution and 30fps, from the rear and selfie camera. Depending which camera you use will affect whether you get autofocus, and for this you'll need to use the main camera on the back. You also benefit from optical image stabilisation when using the main camera.
The camera app
The camera app gives quick access to the usual photo modes, which includes a portrait mode (with multiple options), a fun mode (with Snapchat filters built-in), the video mode, and under "More" there are a range of additional shooting modes, including a Pro mode, and a Pro video mode.
On screen options in the photo mode include the ultra-wide-angle camera, the main 1x camera, and a quick shortcut to 2x digital zoom. There's a pro mode that lets you change manual settings, and this can also be a handy way of measuring white balance for a scene.
The phone, like other Samsung smartphones, gives quick access to the camera app, as you can simply double-press the power button.
Design and Handling
There's a 6.5inch screen, with an under-screen fingerprint reader. The screen looks good with good colour. There's a small circular cut out at the top for the selfie camera.
Stereo speakers are nice to see on an affordable phone, and memory can be expanded with a MicroSD card.
There's also an IP67 rating, giving water resistance up to 1m for 30 minutes. The rear of the phone is made of plastic, compared to a glass back on the A54. The sides are made of plastic, which is the same as the A54.
The battery is rated at 5000mAh which gives plenty of life for a day+ worth of life. Charging is rated at 25W, but unfortunately the phone does not feature wireless charging. In the box you'll find a USB cable, a sim eject tool, but no charger.
Colour options are worth mentioning as you'll find the phone is available in black, white, blue or peach, as seen here.
Samsung Galaxy A53 5G Performance
Images from the Samsung Galaxy A53 are good straight out of the camera, and you can rely on the camera's reliable focus and exposure. You don't need to worry about changing the exposure, unless you wanted to adjust to your own personal tastes.
Dynamic range is also good most of the time, with automatic HDR (high-dynamic range) helping. In comparison to other smartphones, colours can seem a little too saturated, and there's a slight improvement in this with the newer A54.
Ultra-wide-angle camera performance: Purple fringing was noticeable, particularly when using the ultra-wide-angle camera, and taking photos of trees for example. Flare was well controlled, even with the sun in the frame. When it was out of frame, it was noticeable on videos recorded with the phone.
There's a dedicated "Macro" option using the 5MP camera, however, you get significantly better photos from the main camera. See the close-up photo of the green chilli's taken with the main camera, above, and then compare them to the macro image taken with the 5MP macro camera below, which really can't cope with indoor lighting.
Whilst you can get much closer to your subject with the macro camera, you will need to make sure that lighting is very good, otherwise images will lack detail and colour.
The night mode does a reasonable job, in low-light conditions, letting you take photos without the need for a phone tripod or other support. Results from the A53 don't quite match the level of the A54, however.
Using the selfie camera, you get the option of a wide view, which gives you 12MP images, or a closer view, which gives you 8MP images. The camera has struggled a little bit with the dynamic range in the selfie taken in the sun, and the high levels of saturation haven't helped here.
In low light conditions, the selfie camera struggles a bit, but results are reasonable.
Video recording
Video stabilisation is reasonable, with the camera recording relatively stable footage when using the phone handheld. 4K video can be recorded using the main rear cameras, or the selfie camera. Flare can be an issue.
Value for Money
At this price point, there are a number of alternatives, with the Google Pixel 6A being around the same price, as well as the Nothing Phone 1, which has seen lower prices since the Nothing Phone 2 has been released. If you did want to consider the Samsung Galaxy A54, you'd be looking at a noticeable price bump.
For more options have a look at our guide to the best budget camera phones available.
Samsung Galaxy A53 5G Verdict
The Samsung Galaxy A53 5G, now that it's been out for more than a year, offers incredible value for money for people on a tighter budget. In fact, there's not a lot of difference between this phone, and the newer, more expensive A54, apart from a few minor differences. There is an improvement in camera performance with the newer model, but if your budget is tight, then it might be out of the question.
Whether you prefer the glass back of the A54 or the curved camera island on the back of the A53 is probably down to personal preference. But if you're looking to save yourself some money, then the A53 is a good choice. We'd also be very tempted to consider the Google Pixel 6A as an alternative, as this is a similar price and offers a great dual camera setup.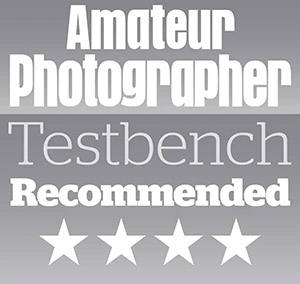 For more options have a look at the best budget camera phones.
---
Follow AP on Facebook, Twitter, Instagram, YouTube and TikTok.