For camera users on a limited budget keen to get into the Olympus/OM Digital Solutions Micro Four Thirds format eco-system, the Olympus OM-D E-M10 Mark IV presents the ideal opportunity. The attractively-priced E-M10 series sits between the monitor-only PEN family and the more enthusiast-focused E-M5 line-up.
Olympus OM-D E-M10 Mark IV At a glance:
$699/£649 body only, available in black or silver
$799/£749 with M.Zuiko Digital ED 14-42mm f/3.5-5.6 EZ lens
20MP Four Thirds sensor
ISO 200-6400, ISO 80-25,600 (extended)
Up to 15 frames per second shooting
121-point contrast-detect AF
5-axis in-body stabilisation
4K 30fps video recording
The Olympus OM-D E-M10 Mark IV is most recent model in the series, announced in August 2020. In the first generation, the E-M5 and E-M10 were very similar in terms of design and features, but over time Olympus gradually targetted the E-M10 series more at beginners, with a simpler, easier-to-use interface.
The Mark III was one of our favourite entry-level cameras, and the OM-D E-M10 Mark IV builds on it with a couple of key upgrades. Most obviously, it gains a 20MP sensor, rather than 16MP, while the screen can now flip down to face forwards beneath the camera for selfies. Other updates include an improved handgrip, faster continuous shooting, and built-in Bluetooth to provide easier smartphone connectivity However, in some respects the E-M10 Mark IV is more feature-rich than its entry-level rivals, thanks to some clever Olympus-exclusive tricks.
The OM-D E-M10 Mark IV was introduced by Olympus Cameras but that brand no longer exists. Having been sold, the Olympus camera division is now known as OM Digital Solutions and it is launching new products under the OM System brand; for example, the OM System OM-5 was announced in late 2022. Confusingly, the exception to this was the OM-1, first camera introduced by OM Digital Solutions in February 2022. The OM-1 came out proudly wearing the Olympus name in homage to the classic film camera of the same name that came out 50 years earlier.
The long and the short of it, is that the brand is in a period of transition and it remains fully committed to the Micro Four Thirds system. So, Olympus Cameras no longer exists but cameras and lenses bearing the Olympus name are still available and are fully supported by OM Digital Solutions. As time passes and new products come on stream, cameras and lenses will bear the OM System branding. Click here for more background on the Olympus/OM Digital Solutions story.
Olympus E-M10 IV: Features
The E-M10 IV is based around a 20MP sensor, which brings it in line with the rest of the OM-D range in terms of resolution. Paired with the TruePic VIII processor, it provides a sensitivity range of ISO 200-6400 as standard, with extended settings equivalent to ISO 80-25,600 also on hand.
However there's a key difference between this sensor and those in the higher-end E-M5 III and E-M1 III, because it forgoes on-chip phase detection pixels, relying on contrast detection for autofocus instead. This has little impact if you normally shoot static or slowly moving subjects, but CDAF traditionally fares less well with anything fast or erratic. But Olympus says that it's deployed new AF algorithms that should make the E-M10 IV more competitive in this regard.
Autofocus employs 121 points arranged across almost the entire image area. You can either allow the camera to chose the AF area itself, manually select an individual point, or use a cluster of nine, which can be easier when shooting moving subjects. However you don't get the small AF area or larger groupings found in its more advanced siblings. The firm says that it's also included the eye and face detection algorithms from the flagship E-M1 Mark III, that work across a wider range of angles compared to previous generations.
Shutter speeds range from 30 seconds to 1/4000sec using the mechanical shutter, or as fast as 1/16,000sec when the silent electronic shutter is employed. Unlike with the Mark III, the electronic shutter can be used in the more advanced PASM exposure modes, but in standard Olympus fashion it's confusingly lumped into the drive mode menu, where it's inexplicably denoted by a small heart symbol.
As tends to be the case, continuous shooting speeds depend on the shutter mode. Using the electronic shutter, you can shoot at 15 frames per second with focus fixed at the start of the burst, or at 6.3fps with continuous AF; however this comes with a risk of image distortion due to rolling shutter effects.
Switch to the mechanical shutter, and these speeds drop to 8.7fps, or 5fps with AFC. If you expect to be shooting bursts regularly, it's worth getting a fast UHS-II type SD card: using one, I found I could rattle off at least 27 frames at top speed in raw and JPEG before the camera slowed down. Switch down to a lower shooting speed, and the camera will keep going almost indefinitely.
One of Olympus's key technologies is its 5-axis in-body image stabilisation, which works with practically any lens you can fit onto the camera, aside perhaps from very long telephotos. The E-M10 IV's implementation isn't as powerful as those on its higher-end siblings, but it still promises 4.5 stops benefit when shooting hand-held. This allows you to keep your ISO setting down in low light, offsetting the noise disadvantage of the smaller sensor, or use slow shutter speeds hand-held for creative motion-blur effects.
Switch the mode dial away from the PASM quartet and you'll find that the E-M10 IV is also packed full of creative options. The auto mode comes with a touchscreen interface that gives a results-oriented approach to changing camera settings, for those who haven't yet learned the effects of settings such as shutter speed, aperture and white balance.
There's also an array of scene modes designed to allow beginners to tailor the camera to specific subjects, handily laid out in an attractive touch-based interface. Olympus's Art Filters provide a wide range of image-processing looks, and are sufficiently tasteful that I'd actually consider using them, which isn't always the case with other brands.
Select the AP, or Advanced Photography mode, and you'll find another interesting set of options, several of which are unique to Olympus. Live Time allows you to watch long exposures develop in real time, taking the guesswork out of what is often an unpredictable process, while Live Composite allows you to build up light trails without overexposing the background. Keystone Compensation enables in-camera corrections of converging verticals, previewed live onscreen. You also get panoramic, silent and multi-exposure modes to play with.
Turning our attention to video, the camera can record 4K video at 30fps, or Full HD at up to 60fps. Olympus's in-body image stabilisation does a good job of keeping hand-held footage steady, and can be supplemented by additional electronic stabilisation, at the expense of a slight field-of-view crop. It's worth bearing in mind, though, that unlike the majority of its peers, there's no microphone socket for higher-quality sound.
For smartphone connectivity, Olympus has added Bluetooth as well as Wi-Fi. This simplifies the initial setup in the Olympus Image Share App, and in principle enables you to connect to the camera to browse through your image files even when it's switched off and stored away in a bag. You also get two forms of remote release, one basic and the other with live view and extensive remote control of camera settings. However it's worth noting that there's no other form of remote release.
Olympus E-M10 IV: Focal points
Selfie screen: The screen can now fold down to face forwards underneath the camera, as on Olympus's PEN E-PL models, engaging a well-designed selfie assist mode in the process
USB charge: The BLS-50 battery is rated for 360 shots per charge, and can now be topped up in-camera using the Micro USB port
Ports: A flap on the handgrip reveals the HDMI and Micro USB ports. But you won't find remote release, microphone or headphone sockets.
Bluetooth: Wi-Fi and Bluetooth are both built in, providing smartphone connectivity via the Olympus Image Share app for Android or iOS
Flash: A tiny built-in flash pops up from the front of the viewfinder housing, and is released by pulling the power switch forward
Shortcut button: Pressing this button calls up an onscreen menu tailored to each exposure mode, giving quick access to key options
Olympus OM-D E-M10 Mark IV: Build and handling
Olympus's OM-D range is designed to pay homage to the firm's considerable film heritage, with an attractive retro design that resembles its old 35mm film SLRs. This latest model looks almost exactly the same as its predecessor, just with 'IV' picked out in silver on the front of its body. All of the buttons and dials are in the same places, and have the same labels and functions. The result is a charismatic, tactile little camera.
While the first two E-M10s employed metal body shells, the Mark IV follows its predecessor in being mostly constructed of plastic; indeed at 383g, it's even lighter. This might disappoint users of those older models who'd like to upgrade to the 20MP sensor, but it's no different to its clearest rivals such as the Canon EOS M50, Fujifilm XT-200, Nikon Z 50, Panasonic Lumix G100 or Sony Alpha 6100. Coupled with the compact, retractable 14-42mm kit zoom, it's extremely compact and portable.
One significant change that won't appear in any spec sheet-based comparison is the redesigned grip, which has a more sculpted profile that provides extra space for your fourth and little fingers to wrap around. This has a remarkably positive effect on the camera's handling, and combined with the prominent thumb hook it makes the Mark IV surprisingly comfortable to carry one-handed, which can't always be said for cameras this small. It also makes the camera unusually secure when it's held in selfie mode.
Thanks to a good array of external controls, including twin control dials under your forefinger and thumb, the Mark IV handles unusually well for its class. Everything falls sensibly to hand, and the most important settings generally have their own control. For everything else, pressing a button on the camera's left shoulder brings up onscreen control panels that are tailored for each exposure mode, and which can mostly (if not always) be operated intuitively by touch.
To set the focus area, you're expected to use the touchscreen, even when you're shooting through the viewfinder. I'm not usually a big fan of this approach, but I find it works well on the E-M10 IV. Alternatively you can press the left key to activate focus area selection, and then use the d-pad.
Another change Olympus has made compared to older E-M10 models is to simplify the menus, stripping out many of the more obscure settings and significantly reducing the level of customisation available. You can re-assign the top-plate buttons that are given over to autofocus/autoexposure lock, video recording and the 2x digital zoom, but only from a small list of options. I set the latter to engage magnified view, to aid with achieving precise focus. Like most other cameras at this level, there's no facility to save custom camera setups for quick recall.
One drawback relative to the best of its peers lies with the touchscreen interface. While this supports the most important functions such as selecting the focus area and browsing images in playback, you can't use it to work through the menus, or change options using the onscreen control panels in the PASM modes. In this respect, it feels like a half-finished job.
Olympus E-M10 IV: Viewfinder and screen
When it comes to composing your images, the Mark IV employs essentially the same hardware as its predecessors. Its 2.36m-dot electronic viewfinder provides 0.62x magnification, which is pretty much standard at this price point. It previews colour and white balance, along with image brightness across a range covering -3 to +2 stops. Depth of field can be previewed, if you require, by assigning it to a top-plate button. There's plenty of status information available, along with handy shooting aids such as a dual-axis electronic level and live histogram.
One major change, though, comes with the redesign of the rear screen, which can now be flipped down 180° to face forwards beneath the cameras for selfies. This has long been a staple of the film's simpler PEN cameras, so it's a surprise Olympus has taken so long to add it to the E-M10 line. When the screen is in this position the camera engages a selfie assist mode, with onscreen shutter, video and exposure compensation buttons, and the option to engage a three-shot self-timer. It's a well thought-out system that works very nicely. However the fold-down screen isn't such a great design for those interested in vlogging, as it gets blocked if you place the camera on a tripod.
Olympus E-M10 IV: Autofocus
Unlike most of its peers, the E-M10 IV is solely reliant on contrast detection for autofocus. While some might have you believe that this makes the camera unusable, the reality is that it only really matters when you're shooting fast-moving subjects. The rest of the time, its autofocus is easily up to the task. Indeed with static subjects it'll focus unerringly accurately in the link of an eye, no matter where in the frame your subject may be.
When the camera is confronted with a moving subject, the continuous AF works quite well, in practice. I found that when shooting relatively predictable subjects such as oncoming vehicles, the camera had no trouble maintaining focus while shooting at 5fps. Its hit-rate was rather lower with the more erratic motion of wildlife, but with persistence you'll still get usable images.
One the trade-off for using contrast detection is that the viewfinder blackout time between frames during bursts is noticeably longer compared to PDAF-equipped cameras, which hinders following moving subjects. As usual for Olympus, you also have to remember to select the low shooting speeds to get continuous AF, along with live view between frames. Select high-speed shooting instead and only the first frame is likely to be in focus – if that.
Face- and eye-detection has become an increasingly important selling point for cameras, and it works pretty well on the E-M10 IV. It's capable of understanding faces across a good range of angles, from front-on to near-profile, and at a good range of distances. Again it can handle relatively gentle subject movement with no problem, but it's not going to be the best option for shooting energetic, erratic children.
Olympus E-M10 IV: Performance
In practical use, the E-M10 IV is a well-behaved, responsive camera that's a joy to use. With the 14-42mm f/3.5-5.6 EZ kit zoom, it takes a second or so to set itself for shooting when you flick the power on, but much of this is down to the lens extending into position. With other lenses, it's ready to go almost immediately. During use it responds instantly to both the physical controls and the touchscreen.
The camera's automated systems work very well. Olympus has historically done a great job with metering, auto white balance and colour rendition, and they all come together again here to give consistently attractive JPEG output. It's also easy to judge in the viewfinder when you might want to lighten or darken an image for aesthetic effect, and apply the requisite level of exposure compensation.
While it has to be understood that the Four Thirds sensor doesn't give as good raw image quality compared to APS-C competitors, the 20MP resolution is still more than enough for an A3+ print. At low ISO settings you can pull two or three stops of detail from the shadows when processing raw files, and while you'll see higher levels of noise at any given ISO compared to its APS-C peers, I'd still be perfectly happy shooting at sensitivities as high as ISO 6400.
As usual, Olympus's in-body stabilisation works extremely well, and you'll rarely find that an image has been spoiled by camera shake. Unsurprisingly it doesn't hit the heights achieved by its more expensive siblings, the E-M5 III and E-M1 III, but I was able to get consistently sharp images at shutter speeds down to about 0.8 seconds using the kit zoom towards the middle of its range. As a result, I was able to keep shooting at ISO 200 well after dusk, when I'd have had to start boosting the sensitivity on most other cameras.
Olympus's 14-42mm f/3.5-5.6 EZ kit lens is a decent performer, giving sharp images across its full zoom range, along with decent close-up performance. Its slimline design – just 23mm thin when retracted – also makes it a great match to the camera's design ethos. Its zoom response is unusually well judged for an electronic design too, enabling precise composition with little fuss. However its 28-85mm equivalent range is little uninspiring compared to the 24mm wideangles now provided by most other brands.
Olympus E-M10 IV: ISO and noise
Olympus has used this 20MP Four Thirds sensor in its various forms for several years now, so it's pretty much a known quantity. The E-M10 Mark IV doesn't throw up any great surprises, either good or bad. Low ISO images show good detail, with noise only starting to impact the image quality visibly at about ISO 800 and above. I'd still happily shoot at up to ISO 6400 if necessary, but would avoid the extended higher settings if possible. Olympus's default JPEG processing strongly prioritises noise reduction over detail retention, but this can be tamed by turning down the Noise Filter setting. Naturally, you'll get the very best results by processing raw.
Olympus E-M10 IV: Verdict
On paper, the Olympus OM-D E-M10 Mark IV looks to be a pretty minor update. With other entry-level models boasting more sophisticated autofocus systems and vlogger-friendly features, it might be easy to dismiss as an also-ran but that would be a huge error, because in this case, the whole is rather more than the sum if its parts. Just like its predecessor, it's a lovely little camera that's a joy to use and delivers great pictures.
Indeed the E-M10 IV has plenty to recommend it compared to its competitors. It may not have the Sony A6100's exceptional autofocus, but it's vastly more pleasant to use. Beginners should find it as easy to use as the Canon EOS M50 Mark II, but its twin-dial design provides a significant advantage for those who'd like to take more control. It's as attractively designed as the Fujifilm X-T30 Mark II, but has none of the operational hang-ups that mar the experience of using that camera. Crucially, it provides access to a large range of small, light and relatively affordable lenses, and its in-body stabilisation will work with every single one.
Ironically, though, one group of potential buyers that the Mark IV probably won't satisfy is expert E-M10 II owners looking to upgrade to a 20MP sensor. Olympus has stripped away a lot of features in the meantime, and produced a rather different camera. Presumably the firm would prefer these users to buy an E-M5 III or even an OM System OM-5. Overall though, the baby OM-D again becomes one of our top picks for budding photographers looking to buy their first 'serious' camera.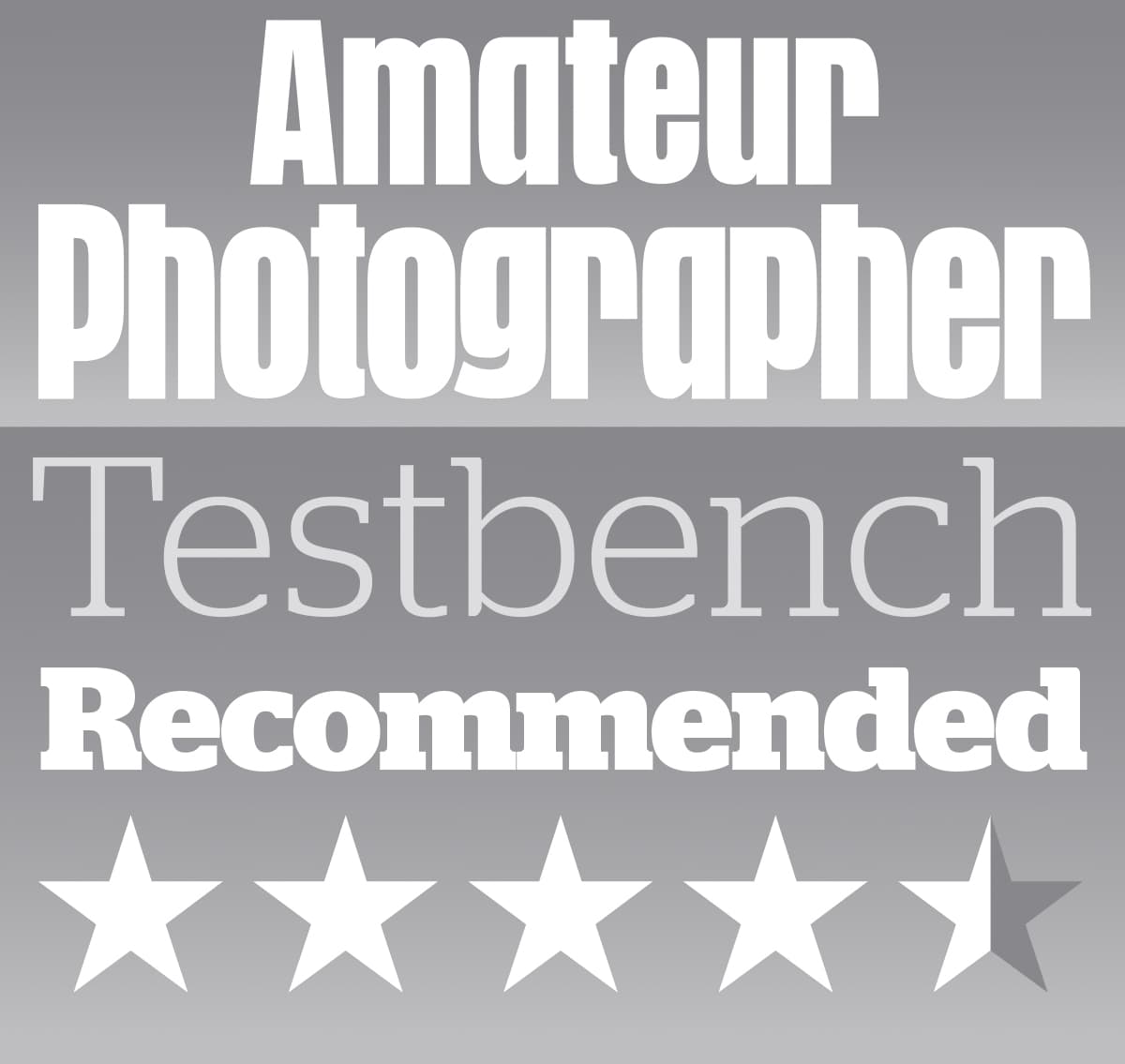 For more options have a look at the best Olympus cameras, plus have a look at the best Micro Four Thirds lenses.