The Olympus OM-D E-M10 Mark III is a mirrorless camera with interchangeable lens, based on the Micro Four Thirds standard. It's designed for budding photographers who want to take a step up from their smartphone camera. It was released in 2017, and is available in black or silver, with an RRP of £699.99 with the compact 14-42mm EZ lens, it can now be found on the second-hand market for roughly 3x less. For those looking for a compact mirrorless camera, on a budget, this could be a great choice.
The camera industry has changed dramatically over the past decade. Casual photographers overwhelmingly now use smartphones rather than compact cameras, sharing their photos instantly online. However, there will be some budding photographers who inevitably find that their artistic ambitions outstrip the relatively limited abilities of their phone cameras, and therefore will look to upgrade to a 'proper' camera. The challenge facing the traditional camera manufacturers is how best to appeal to these potential customers, who are used to touchscreen-driven operation and always-on connectivity.
The Olympus OM-D E-M10 Mark III explained
It's into this market that Olympus has introduced its latest SLR-styled mirrorless model, the OM-D E-M10 Mark III. On the surface it looks like a relatively minor update to the two-year-old OM-D E-M10 Mark II, with essentially the same body design and broad feature set. It gains an updated 121-point autofocus system and 4K video recording, thanks to Olympus's latest TruePic VIII processor, but that's pretty much all that's new. Incidentally, Olympus says the Mark II will remain in its lineup for now.
More interestingly, though, Olympus has radically overhauled the camera's interface and firmware in a bid to appeal to smartphone upgraders. The idea is clearly to make both simple and advanced features more accessible to novices and experienced users alike. I've been using the camera for a few days ahead of its official launch, and I think the firm has done a pretty good job.
The Olympus OM-D E-M10 Mark III is due to go on sale in mid-September for £699.99 with the slimline 14-42mm f/3.5-5.6 EZ electronic zoom lens. Opting for the larger, mechanical-zoom 14-42mm f/3.5-5.6 II R will save you £50, while for those with existing MFT lens collections, the camera will also be available body-only for £629.99.
Olympus OM-D E-M10 Mark III – Features
Olympus has based the camera around a 16-megapixel Four Thirds sensor that appears to be similar to those used in the previous two generations of E-M10. Its sensitivity range runs from ISO 200 to 25,600, with an extended low setting equivalent to ISO 100, which is more likely to clip highlight detail. It offers a continuous shooting rate of 8.6fps, dropping to to 4.8fps when you need focus and exposure to be adjusted between shots.
The autofocus system is adapted from the pro-level E-M1 Mark II, but unlike that camera, it relies on contrast-detection only, which means it won't have the same ability to keep up with moving subjects. It uses 121 focus points that cover practically the entire frame, and you can either select an individual point or use a group of nine, which is likely to work better when you want to the camera to track a moving object. Face detection is also available, with the option to focus specifically on your subject's eyes.
In perhaps its single biggest update, the E-M10 Mark III gains the ability to record video at 4K resolution (3840 x 2160) and 25fps, and it's possible to extract 8-megapixel stills from the resulting footage during playback. Alternatively, you can shoot in Full HD (1920 x 1080) resolution at up to 50fps, with a variety of in-camera effects. There's also a high-speed (slow-motion) mode at 120fps and HD (1280 x 720) resolution. However, there's no option to attach an external microphone.
On the camera's rear you'll find a touchscreen that tilts 90 degrees up and 45 degrees down, and above it there's a 2.36-million-dot EVF with a decent 0.62x equivalent magnification. Both are similar to those on the Mark II, offering bright and clear views with colour that accurately reflects the images you'll get. Compared to the optical viewfinders on DSLRs, this can be a huge advantage in making sure you have the correct settings before you take a picture; but it does come at the expense of shorter battery life.
One crucial feature is Olympus's 5-axis image stabilisation, which works with every lens you can mount on the camera, although you'll have to program in the focal length manually with non-electronic lenses. The system is extremely effective at reducing blur from handshake when shooting still images with long shutter speeds, with Olympus claiming up to four stops of stabilisation. It's also remarkably good at smoothing out handheld video footage in an almost Steadicam-like fashion.
As expected, the camera has built-in Wi-Fi for connecting to a smartphone via the Olympus Image Share app for Android and iOS. This makes it easy to copy your favourite shots to your phone for sharing on social media, and also enables full remote control of your camera from your phone, complete with a Live View display. You can even allow the app to use your phone's GPS to keep track of your location, then use this data to geotag your photos based on the date and time they were taken.
Outside of this core, the E-M10 Mark III has a healthy array of additional features to keep more ambitious users happy. The key change is that it aims to make these far easier to access than before.
Olympus OM-D E-M10 Mark III – Body and design
As we see a lot these days, Olympus has essentially re-used the existing body design of the E-M10 Mark II, with all the buttons and dials in all the same places. However, many of them have been re-purposed with the aim of making the camera easier to use for beginners. As a result, the newcomer operates in a somewhat different fashion to its predecessor.
Some things haven't changed, though. The masterful retro design is reminiscent of Olympus' 1970s film SLRs, and a careful choice of materials makes the E-M10 Mark III look and feel rather more expensive than it really is. You might not get the weather-sealed magnesium-alloy construction of its more expensive sibling, the E-M5 Mark II, but the camera still feels very sturdy in your hand.
An enlarged, redesigned grip offers a secure hold, aided by a prominent rear thumb pad, and the control dials click with satisfying precision. Compared to similarly priced black plastic DSLRs, it's quite simply a more tactile and desirable object. If you buy it with the retractable 14-42mm EZ zoom, it's also much slimmer and easier to carry around.
Two electronic dials on the top plate are used to change exposure settings, while the exposure mode dial alongside them is raised to make it easy to operate. It provides access to a familiar set of modes, with a full auto mode for novices alongside PASM modes for enthusiasts. The SCN position gives access to a large range of subject-based scene modes, but these are now organised into six categories using a new touchscreen-based interface. This should make it easier for beginners to select the most appropriate one for any given shooting situation. Olympus' signature Art filters are also onboard offering more stylised image processing, including a new Bleach Bypass filter that gives interesting, washed-out colours.
Perhaps the E-M10 III's best new idea is the AP (Advanced Photography) mode on the top-plate dial. This takes a whole bunch of existing features that Olympus had previously hidden away in its labyrinthine menu system, and groups them onto a dedicated position on the mode dial; the features are selected by a touch menu that includes a brief description of each.
Here you'll find some fairly common options such as double-exposure, HDR shooting, silent mode, and autoexposure bracketing. But several more are unique to Olympus, including Keystone Correction for fixing converging verticals, and Live Time and Live Composite modes for getting perfect long-exposure shots at night.
Many of the camera's buttons have changed functions, and in a marked change of tack from Olympus, only two are customisable. So while the D-pad was previously used to move the focus point directly, you now have to press the left key first. The other keys now give direct access to ISO, flash and drive modes. Unlike on the higher-end PEN-F, it isn't possible to revert this setup to direct focus area selection.
You can use the touchscreen to move the focus point instead, which works even when you have your eye to the viewfinder. This has become a common approach recently, but on most cameras it's all too easy to reset the focus point by inadvertently contacting the screen with your nose. However, Olympus has come up with a fix: double-tapping the screen turns the touchpad AF function on and off. It's a simple and clever idea, and works really well. Combined with the EVF's relatively generous clearance from the screen, this makes the E-M10 Mark III the first camera with which I've really been happy to use the touchscreen for this purpose. 
One key new interface feature is that the button beside the power switch – previously Fn3 – is now used to bring up an on-screen menu with options tailored to each mode. So with the mode dial in the SCN, Art and AP positions, it allows you to choose between the various available modes. In movie mode, it selects between recording resolutions; in the PASM modes, it calls up the on-screen Super Control Panel that gives access to most shooting settings. This brings a sensible coherence to the camera's operation.
The only buttons that are still customisable are both on the left side. The thumb-operated Fn1 button engages auto-exposure or autofocus lock, and I suspect most users will keep it his way. Meanwhile, the Fn2 button beside the shutter release is set to engage the 2x digital teleconverter. This may look like an odd choice to enthusiast photographers, but I suppose smartphone users are very familiar with the idea, and the 4-megapixel effective resolution is more than adequate for social-media use. Personally, I'd set it to operate something more useful such as depth-of-field preview, focus peaking or magnification.
In a very welcome move, Olympus has also finally stripped down its notoriously over-complicated menus. So rather than packing in the same detailed but rarely used operational tweaks as its top-end models, the E-M10 Mark III has a reduced set of options that still gives broadly the same degree of customisability as you'll find on mid-range DSLRs. I think the firm has done a really good job here – I was able to tweak the camera's setup to my personal taste, without finding any key options had gone missing.
However, one area that I'd say Olympus has sadly over-simplified is that of in-camera raw conversion. On its other models you can adjust settings such as colour mode and white balance for each individual image, and preview the results before conversion, which is great for tweaking your favourite shots before sharing them using Wi-Fi. But on the E-M10 III, Olympus has reverted to its bad old ways, as you have to make the changes to the camera's current shooting settings to apply them to an in-camera raw conversion. This is clunky and is liable to leave you with the camera incorrectly setup next time you start shooting. Frankly, it makes no sense at all.
Olympus OM-D E-M10 Mark III Sample Photos
First impressions
With the OM-D E-M10 Mark III, Olympus has made a camera that's more interesting than it at first looks. The specifications and feature set may not have changed all that much compared to its predecessor, but the overhaul of its interface should make it much more approachable for novice users. It's also now more distinctly differentiated from the next tier up in the line – the enthusiast-orientated E-M5 series.
In terms of features, there's nothing especially new or unknown here. The 121-point AF system offers finer control over exactly where in the scene you want to focus, while 4K video recording offers much more detailed footage than Full HD – even if you're only viewing on a HD display.
Image quality seems broadly similar to previous Olympus Micro Four Thirds models: technically, the smaller sensor might not match APS-C cameras for resolution and high-ISO noise control, but in return you get Olympus' consistently attractive in-camera JPEG colour and white balance, and extremely effective in-body image stabilisation.
Crucially, if you're planning on building up a system, Olympus also makes a good range of relatively affordable, lightweight lenses that are well-matched to the E-M10 Mark III, and you can use Panasonic lenses too.
In summary, the Olympus OM-D E-M10 Mark III offers a strong feature set in a compact, charismatic body at a very keen price point. It looks like it will be a great choice for smartphone photography enthusiasts looking to upgrade to their first proper camera, but it should also be a capable second body for owners of Olympus' higher-end OM-Ds. We gave this 4-stars in our full review published in Amateur Photographer.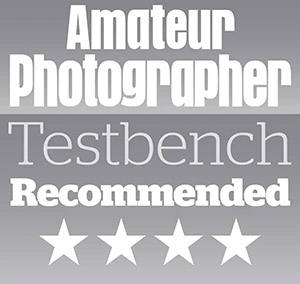 For more options have a look at the best Olympus cameras, or for lens choices, have a look at the best Micro Four Thirds lenses.