Olympus OM-D E-M5 Mark III at a glance:
£1099.99 body only
20.4MP Four Thirds sensor
121-point phase detection autofocus
10fps shooting with continuous AF
5-axis in-body stabilisation
Cinema 4K video recording
It's now almost eight years since Olympus introduced the original OM-D E-M5, and with it, the concept of a small, fully featured and weather-sealed mirrorless camera aimed squarely at enthusiast photographers. But while its successor, the Mark II, brought a slew of updates and improvements in 2015, the market has moved on considerably since. Other manufacturers have introduced multiple new models with progressive advances in features and image quality, so the latest iteration feels long overdue.
On the whole, the Mark III retains the core characteristics that have made the E-M5 range so appealing. Its petite body measures just 125 x 85 x 50mm yet finds space for an extensive complement of external controls, along with Olympus's class-leading 5-axis in-body image stabilisation. The main update is the addition of a 20MP sensor borrowed from the flagship OM-D E-M1 Mark II that includes on-chip phase detection for much-improved autofocus. However the E-M5 III is also 55g lighter than its predecessor at a featherweight 414g, thanks mainly to the body shell being made from polycarbonate rather than metal. The result is a camera with a rare combination of portability, ruggedness and high capability that's a real pleasure to use.
The E-M5 III is available in a choice of silver or black finishes, which are equally good-looking. It costs £1099.99 body only; £1249.99 with the M.Zuiko Digital ED 14-42mm F3.5-5.6 EZ pancake zoom; £1399.99 with the M.Zuiko Digital ED 14-140mm F4-5.6 II; £1599.99 with the M.Zuiko Digital ED 12-200mm F3.5-6.3; and £1699.99 with the premium, large-aperture M.Zuiko Digital ED 12-40mm F2.8 PRO. The latter three lenses are weather-sealed to match the camera.
Olympus E-M5 III – Features
In almost every respect, the Mark III is a well-judged update, with a range of internal improvements and external design tweaks that aim to bring its core capabilities up-to-date. The headline upgrade is that 20MP sensor along with the TruePicVIII processor, and while the increased resolution compared to its 16MP predecessor is welcome, the phase detection autofocus is far more important, as it transforms the camera's ability to focus on moving subjects. You don't quite get a mini E-M1 II, however, as the E-M5 III can't shoot as fast.
Let's take a quick tour through the core specifications. The standard sensitivity settings cover ISO 200 to 6400, along with a 'Low' option equivalent to ISO 64, and extended settings up to ISO 25,600. Shutter speeds range from 60sec to 1/8000sec using the conventional mechanical shutter; switching to the silent electronic shutter expands this to 1/32,000sec, but with the risk of image distortion due to rolling shutter effects, and banding artefacts under artificial light.
Turning our attention to continuous shooting, the E-M5 III is capable of up to 10 frames per second using its mechanical shutter with a huge 150 shot raw buffer, and up to 30fps in electronic mode with a 23-shot buffer. At these speeds, focus and exposure are fixed at the start of the burst, and once the buffer is full, the camera drops to a steady pace of around 4.5fps.
If you need autofocus adjustment and live view between frames, you have to switch to the Sequential Low settings, which achieve 6fps with the mechanical shutter and 10fps in electronic mode. Olympus has also included its unique Pro Capture option, which employs the electronic shutter and buffers up to 14 frames from before the shutter button is fully pressed. This enables you to capture fast, unpredictable action in situations where you wouldn't normally have time to react.
In-body stabilisation has long been one of Olympus's most significant strengths, and a new downsized but more efficient mechanism is rated for up to 5.5 stops stabilisation on its own, or 6.5 stops when used with one of the firm's optically stabilised lenses. In practice, this gives an unmatched ability to shoot hand-held at slow shutter speeds, sometimes in the order of seconds. This in turn allows you to keep the ISO low in poor light to offset the noise disadvantage of the smaller sensor, or to use creative motion-blur effects.
There are plenty more advanced features on board, many of which you won't find elsewhere. They include a comprehensive intervalometer and time-lapse movie mode; focus bracketing and in-camera focus stacking for close-up photography; keystone correction for converging verticals and horizontals previewed live in the viewfinder; and in-camera rectilinear conversion with the M.Zuiko Digital ED 8mm F1.8 Fisheye Pro lens.
Olympus's Live Time and Live Bulb allow you to watch long exposures build up in real time, while Live Composite overlays multiple long-exposure shots, adding only brighter areas onto the original frame. This allows light trails to be built up without overexposing the entire image.
There's also a tripod-based high-resolution composite mode that constructs 50MP JPEG images or 80MP raw files from 8 exposures, using the IBIS unit to sample the scene in higher detail by moving the sensor precisely between each. Unfortunately many of these features are buried in the menus, and much harder to access than they are on the cheaper E-M10 Mark III.
Olympus has also inexplicably failed to include the My Menu option it implemented so effectively on the E-M1X, which would have allowed users to gather their favourite functions together for quick access. Hopefully it'll relent and add one via a firmware update.
The camera also gains a major upgrade to its video abilities, and is now capable of recording Cinema 4K footage at 24fps and 237Mbps. In combination with the IBIS, this provides a really capable option for 'run and gun' videographers who like to shoot on the move with lightweight kit. Other features include Full HD recording at up to 120fps for slow-motion work, and a built-in microphone socket for higher quality audio.
In terms of connectivity, both Bluetooth and Wi-Fi are built in. Using the free Olympus Image Share app, you can use your phone as either a simple wireless remote release or a comprehensive remote control, complete with live view display. You can also browse through your images and copy your favourites across to your phone for sharing on social media. Indeed thanks to Bluetooth, it's now possible to do this when the camera is switched off and packed away in a bag.
In addition, it's possible to geotag your images using the free Olympus Image Track app. This  records a track of your location data on your phone, which is then synced across to your images based on where the app thinks you were at the time they were taken.
Olympus E-M5 III – Focal points
There's some seriously impressive technology inside the E-M5 Mark III's compact, rugged body:
The E-M5 III's IPX1 rating means that it's certified to be resistant to 1mm rainfall per minute, for a minimum of 10 minutes. It's also dustproof and freezeproof to -10 °C.
Olympus's Super Sonic Wave Filter is one of the most effective sensor-cleaning systems around. It runs when you turn the camera on or off, and whenever you change lenses
The included FL-LM3 flash unit is dust- and splash-proof, has a bounce-and-swivel head, and can even control off-camera units wirelessly.
Olympus's old proprietary USB connector has gone, replaced by a standard Micro USB port beside the HDMI output. The 2.5mm remote release and 3.5mm stereo mic connectors have their own covers for improved weather-sealing.
The Mark III uses the BLS-50 battery, rather than the BLN-1 employed by the previous E-M5 models. It's rated for 310 shots per charge and supports USB charging. Olympus has been using this battery for years in the PEN and E-M10 ranges, so spares are easy to find.
Olympus E-M5 III – Build and handling
Olympus has progressively refined its OM-D models over the years, and the E-M5 III provides an excellent shooting experience straight out of the box. All of the key exposure controls are placed right at your fingertips, which isn't always the case with small cameras. Pretty much every aspect of its operation is customisable too, meaning it should be possible to get the camera working exactly the way you want.
Compared to its predecessor, the exposure mode dial has moved beside the twin electronic control dials, to match the other models in the OM-D range. It gains both a dedicated B position for quick access to Live Bulb, Live Time and Live Composite modes, and a C position for saving custom user set-ups for quick recall. There are also new dedicated buttons for ISO, exposure compensation and drive mode, and the AEL button is far better positioned, as is the surrounding switch that's used to select between focus modes.
The controls all operate positively, and are sufficiently well spaced that the camera is perfectly usable when shooting with lightweight gloves. Disappointingly, though, there's no AF joystick, so users still have to make do with using the d-pad to move the focus area, which is never quite as fast.
Other key settings that don't have their own dedicated control are accessed by pressing the OK button, which calls up the onscreen Super Control Panel. It's not as clearly laid out as those on other brands, and it isn't user-customisable, but it gets the job done. Olympus's menu system, and in particular the settings section, is as vast, sprawling and often incomprehensible as ever, but thankfully you don't need to access it very often.
While the Mark III's body shell is made from plastic rather than metal, it still feels perfectly robust. The handgrip may be small, but it provides an unexpectedly secure purchase even when shooting with larger lenses, and is significantly improved over the Mark II's despite being barely any bigger. However, users with larger hands may well find it all a bit too cramped.
For those who might regularly use larger lenses, Olympus is offering the £179.99 ECG-5 extension grip. This provides a more comfortable hold and has its own shutter button and electronic control dial, but unlike previous generations, doesn't support an additional vertical grip. It also has to be removed to change the battery. At this point you're probably better off springing for the E-M1 II instead.
Olympus E-M5 III – Viewfinder and screen
The Mark III sports a 2.36m-dot OLED electronic viewfinder, which at 0.67x magnification, is fractionally smaller than that in the Mark II. The payoff is that it's both visibly brighter and easier to see clearly into the corners, especially if you wear glasses. As usual it can display such useful aids as electronic levels and a live histogram, while providing an accurate preview of exposure and colour.
If you prefer, engaging the simulated OVF (S-OVF) setting gives a more neutral, SLR-like view. But one unfortunate flaw is that in S-OVF mode under LED lighting, the viewfinder flickers disconcertingly. The E-M5 II doesn't share this affliction, so hopefully it's a simple firmware fix.
Below the EVF, the fully articulated touchscreen LCD provides excellent flexibility for shooting at unusual angles. Unlike the tilt-only screens found on most other cameras at this price point, it's equally useful when you turn the camera 90 degrees to the portrait orientation. Disappointingly, though, the eye sensor is no longer disabled when the screen is folded out, which means that the screen is prone to blacking out if you move the camera close to your body during waist-level shooting.
The touchscreen isn't as comprehensively integrated into the control system compared to those used by Canon, Nikon or Panasonic, but it's responsive and provides the most useful functions. You can use it to specify the AF point, choose a setting to change in the Super Control Panel, and browse through images in playback.
Olympus E-M5 III – Autofocus
Probably the biggest practical improvement over the E-M5 II is the phase-detection AF system. In hardware terms it's lifted directly from the E-M1 II, with 121 cross-type points covering almost the entire frame, and updated control algorithms designed to make the focus less likely to jump from the desired subject to the background. It's possible to select between single-point focusing and groups of 5,9, or 25 points, which is particularly handy for focusing on moving subjects. The usual face- and eye-detection and subject tracking options are also available.
With static subjects in S-AF mode, the E-M5 III focuses in the blink of an eye. The fact that the focus points are all of the cross-type means that it's noticeably more decisive than the Mark II, and less prone to hunting in low light. Because the image sensor is used for focusing it's also very accurate in situations where DSLRs often struggle, such as shooting off-centre subjects using fast primes.
It's when you switch to C-AF, though, that the E-M5 III really starts to shine. Paired with a high-end lens such as the 40-150mm f/2.8 zoom, it's impressively capable of keeping up with fast-moving subjects. Its focus tracking works well with large subjects, especially when they're brightly coloured relative to the background, but it falls over more quickly with difficult subjects compared to Sony's industry-leading AI-based Real-time Tracking.
Just be aware that by default the camera prioritises focus accuracy over frame rate, which delivers an impressively high percentage of in-focus shots, but can slow the frame rate right down with fast-moving subjects close to the camera. If you'd rather the camera shoot at maximum speed regardless, set C-AF Release Priority to On in the settings menu.
Switching to manual focus requires just a flick of the switch beside the EVF, which is a welcome change from the button-pressing demanded by many mirrorless models. You get a choice of live view magnification or peaking as focus aids, both of which can be automatically initiated when you turn the focus ring, then dismiss a few seconds afterwards. Alternatively if you regularly use non-electronic lenses, either option can be assigned to a function button. It all works really well.
Olympus E-M5 III – Performance
When it comes to working with the E-M5 Mark III, there's very little to complain about. Like other mirrorless models it takes a second or so to fire up, but from then on it reacts to the controls just as snappily as you could hope. Load up a UHS-II SD card and it'll shoot as fast and for as long as most photographers are likely to need.
Olympus's in-body stabilisation is extremely effective, and has the advantage of working with any lens, including types that aren't often optically stabilised such as wideangles and fast primes. For example, I was able to get consistently sharp shots using the 12-40mm f/2.8 hand-held at a shutter speed of 1.6 seconds, which is a remarkable result not many other systems can match. Below you can see a shot taken at 1/40sec at the long end of the 12-200mm zoom; it's surprisingly sharp.
With subjects that won't be spoiled by motion blur, this allows you to keep shutter speeds slower than would otherwise be possible, and therefore offset the noise disadvantage of the smaller sensor by using lower ISOs.
Olympus's special features generally work well too, although it's a shame that a lot of them are accessed via the menu, and not necessarily intuitive to use. For example, Keystone Correction is really useful for eliminating converging verticals when shooting architecture. It's not just useful when JPEGs either; even if you ultimately intend to process a raw file, it ensures you'll have the right image content and won't end with up gaps in the foreground.
Meanwhile, the various Live modes take the usual guesswork out of long-exposure shooting. Live composite in particular is great for shooting light trails and creative light painting or effects, if that's your cup of tea. It may not be something you do very often, but Olympus makes long-exposure shooting much easier than any other brand.
High-resolution composite mode gives much cleaner, more detailed images that surpass anything you'll get from an APS-C camera. But it only works with static scenes when you're able to use a tripod, which limits its real-world usefulness. Also despite the nominal 50MP JPEG and 80MP raw output, a lack of pixel-level sharpness at these sizes means that it's no substitute for a modern high-resolution full-frame camera. You can see this from the comparison below (click on the crops to download the conventional single-shot version of this scene).
One appealing feature you won't glean from any spec sheet is the incredibly quiet and refined shutter action; few cameras are less obtrusive. Battery life may not match a DSLR but is still perfectly respectable, especially with inexpensive third-party spares being easy to come buy (the Ansmann clone costs less than £20). I can also vouch for the effectiveness of the weather-sealing; I shot during a couple of heavy rain showers with absolutely no ill effects.
As usual for Olympus, the E-M5 II delivers very attractive JPEG images direct from the camera. Well-judged exposure and white balance complement the firm's signature punchy colour reproduction, while in high-contrast situations, enabling the Auto Gradation setting usually does a good job of balancing highlight and shadow detail. As a result it often outputs files that I'd happily print or share without any further work.
Raw image quality inevitably lags a little behind its peers that use the larger APS-C sensor, with higher noise visible at any given ISO setting. Likewise, you don't get the extreme dynamic range and processing flexibility we've become accustomed to from the best sensors. However, when shooting at ISO 200 you can still underexpose to maintain highlights and push the rest of the image two or three stops in post-processing. You just have to be prepared to employ a touch of noise reduction to keep the dark tones looking clean.
Olympus E-M5 III – Image Quality
With its 20MP Four Thirds sensor, the E-M5 Mark III inevitably lags behind its APS-C peers for high-ISO noise, while also being clearly surpassed by the latest 26.2MP and 32.5MP models from Fujifilm and Canon in terms of resolution.
However this has to be placed in context: it can still record easily enough detail to make a fine A3+ print, and gives perfectly decent results up to ISO 3200 at least; maybe even ISO 6400 at a pinch. So unless you regularly make larger prints, shoot frequently in very low light or regularly do a lot of post-processing, it may well do the job just fine.
Olympus E-M5 III – Resolution
In our chart tests using the Olympus 60mm f/2.8 macro at f/4, the E-M5 III resolves around 3600 l/ph at low ISOs, which about as much as we'd expect from its 20MP sensor. But it drops only slowly as the sensitivity is raised, achieving approximately 3400 l/ph at ISO 1600. At the top standard setting of ISO 6400, it still records around 3000 l/ph, but the extended sensitivities drop off more quickly, with just 2,400 l/ph registered at the top ISO 25,600 setting. Unsurprisingly, this is essentially the same as Olympus's other 20MP models.
From the 100% crops above, multiply the number beneath the lines by 200 to calculate the resolution in lines per picture height (l/ph).
Olympus E-M5 III – ISO and Noise
At ISO 64 the E-M5 III delivers detailed image files with minimal noise, but with a risk of clipping highlights compared to its base ISO 200 setting. Images remain pretty clean up to ISO 400, but increase the sensitivity further and noise starts to have an impact on the image quality. Olympus's JPEG processing heavily prioritises colour saturation over retaining fine detail, which is OK for social media or small prints, but I suspect many users will prefer to set the Noise Filter to Low, which strikes a better balance. Raw files retain strikingly more detail, and I'd be quite happy using settings up to ISO 3200, and would accept ISO 6400 at a pinch. But the higher settings really aren't great at all, and I'd steer well clear of them.
Olympus E-M5 III – Verdict
It can be tempting to think of Olympus's E-M5 line as being all about nostalgia, given how consciously the retro styling pays homage to the firm's OM-series 35mm film SLRs. But the Mark III offers plenty of substance too, with a lovely tactile design and photographer-friendly control setup. Olympus has always been at its best when making small, fully featured cameras, and in these terms, the E-M5 III shines the brightest within its current line-up.
Indeed the E-M5 III retains almost all of the best features of its predecessors – compact size, light weight, weather-sealed build and superb image stabilisation – while improving the image quality and handling, and dramatically increasing the autofocus and shooting speed. The only thing missing is a metal body shell, but that didn't bother me once I got the camera up to my eye and started shooting.
As always with Micro Four Thirds, you have to accept the consequences of the smaller sensor, both in terms of increased image noise and a reduced potential for blurring backgrounds. But in return, you get access to arguably the best range of small, high-quality lenses for any camera system, plenty of which are weather-sealed. With the 14-150mm or 12-200mm, the E-M5 III makes for a remarkably versatile lightweight travel camera; choose the 12-40mm f/2.8 and you'll get superb image quality. For low-light shooting, any number of small, light fast primes is available.
Looking at the competition, it's not really possible to find an APS-C camera with quite the same blend of benefits. Fujifilm's X-T30 is an equally lovely small camera but has neither weather-sealing nor IBIS, and while Sony's A6500 and A6600 are similar in size to the E-M5 III and benefit from IBIS, they suffer from a horribly out-dated design and user interface. Meanwhile Canon and Nikon are both trailing far behind in terms of lens range. In fact the closest rival overall is another Micro Four Thirds model, the Panasonic Lumix G90, but it's bulkier and lacks the E-M5 III's undeniable retro charm.
So while the market is now more crowded than when its predecessor appeared, the E-M5 III still finds its own distinct niche. There's plenty here to tempt existing E-M5 or E-M10 series owners to update, and it's also an interesting option for anyone looking for a more portable alternative to a DSLR system. If you like the sound of a camera that's small, handles well and gives attractive images, and value usability above staring at pixels onscreen, it should certainly be high on your shortlist.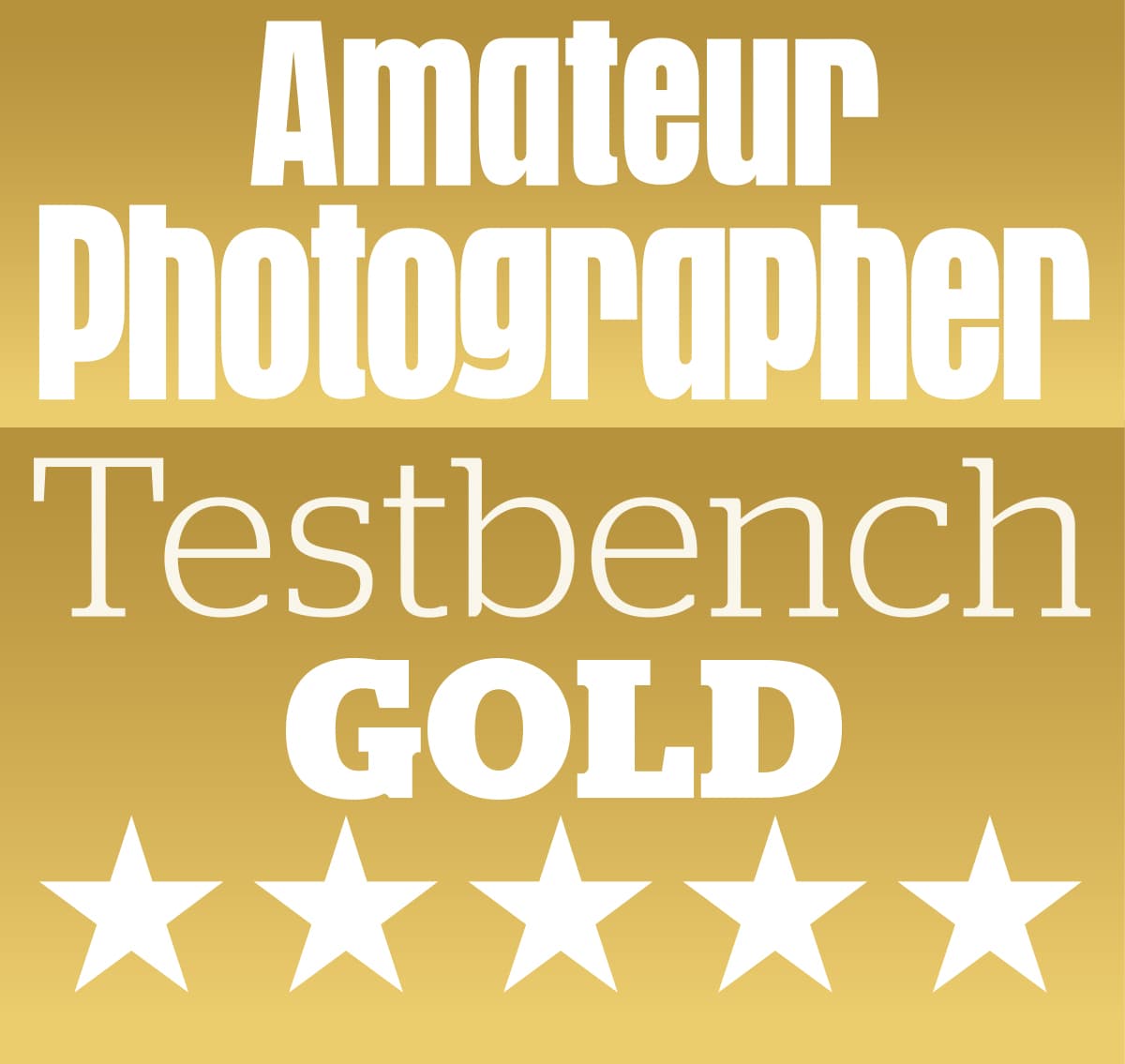 Olympus OM-D E-M5 Mark III – Specifications