Welcome to retro, Nikon-style. One of the tricks that manufacturers have used to make mirrorless cameras more attractive has been to style them like old 35mm manual-focus SLRs. Olympus kick-started this trend with its original OM-D E-M5 in 2012, while Fujifilm has gone a step further by equipping its X-T range with traditional analogue dials to control exposure settings. Nikon's latest entry-level model, the Z fc, takes the same approach, with a retro design that pays homage to the FM2 SLR from 1982.
While the Z fc borrows a lot of its design ideas from Nikon's Df DSLR from 2013, it's built around the mirrorless Z mount, which allows it to be very similar in size to the FM2. But rather than being the full-frame retro model many photographers have been yearning for, it's based on the APS-C format Z 50. This places it in direct competition with Fujifilm's highly regarded X-system cameras, most obviously the X-T30 that's about the same price and has a similar retro design.
However, in contrast to Fujifilm's extensive lens range, only two matched DX-format Z-mount optics are available to fit the Z fc, the 16-50mm f/3.5-6.3 and the 50-250mm f/4.5-6.3 telezoom. Beyond that, you have to use larger and more expensive full-frame lenses, or Nikon F-mount DSLR lenses via the £269 FTZ adapter.
Nikon is offering the Z fc for £899 body-only, £1039 with a matching silver version of the 16-50mm, and £1249 in a kit that adds the 50-250mm. There's also a £1129 bundle with the 28mm f/2.8 SE prime, a full-frame optic that's been styled to resemble the F-mount AI-S lenses used by the FM2.
This pricing throws it into the middle of a competitive market that also includes the Canon EOS M6 Mark II, Fujifilm's slightly more expensive X-S10, and the Sony Alpha 6400. Then there's the Z50 itself, still available for about £70 less. Nikon is clearly hoping the Z fc will be chosen for its looks alone, but is there enough substance behind the style?
Nikon Zfc: Features
In terms of its technical specifications, the Z fc is effectively a minor update to the two-year-old Z 50, with a just few small improvements. As such, it employs the same 20.9MP sensor that offers a sensitivity range of ISO 100-51,200, extendable up to ISO 204,800. Bursts can be fired off at up to 11 frames per second, complete with continuous autofocus, or 5 fps with live view between frames.
Shutter speeds from 30 to 1/4000 sec can be set in whole-stop increments via the top dial, or one-third steps using the electronic rear dial if you need more precise control. There are also B and T settings for long exposures, with the latter initiating the exposure with one press of the shutter button, and then ending it with a second. This is arguably more useful than the B mode, which keeps the shutter open as long as the button is pressed down.
Autofocus employs on-sensor phase detection with 209 selectable points. In a notable update over the Z 50, both eye detection AF and animal detection AF are on hand for stills and video shooting. A good array of focus area options is available, ranging from pinpoint for homing in on a specific subject in single AF mode, to wide areas that are more suitable for following erratically moving subjects in C-AF.
Like the Z 50, the Z fc lacks in-body image stabilisation, relying instead on optically stabilised lenses. This is a common limitation of APS-C mirrorless models, but here it's compounded by just how few of Nikon's Z-mount optics include VR, as the full-frame cameras all use IBIS. While both the 16-50mm and 55-250mm are stabilised, otherwise it's just the 24-240mm f/4-6.3 (£849), 105mm f/2.8 macro (£999) and 70-200mm f/2.8 (£2299).
One welcome update compared to the Z50 is the inclusion of a USB-C port, which can be used both to charge the battery and power the camera. This requires a 3A input, though, which means it won't work with a lot of powerbanks and USB mains chargers. Battery life is rated to 300 shots per charge, although you can get a lot more than this if you regularly shoot bursts. Nikon has implemented relatively aggressive power saving settings to help you get the most out of the battery, most noticeably by dimming the viewfinder after a short idle time.
Investigate the shooting menu and you'll find a number of handy features, including multiple exposures, high dynamic range shooting, focus bracketing, and silent shooting. In-camera raw conversion is available if you want to experiment with reprocessing your images before sharing them, with plenty of further editing options in Nikon's extensive retouch menu. There's also a customisable My Menu for grouping your favourite items for quick access.
Turning our attention to video, 4K recording is available at 30fps using the full sensor width, along with Full HD at up to 120fps. A 3.5mm stereo mic input is built in for recording higher quality sound. The camera has logically separate video and stills modes, selected via a small switch below the shutter speed dial. As usual at this price point, it's not packed full of advanced video features, but instead is designed to be simple and approachable for users who primarily see themselves as photographers.
Both Bluetooth and Wi-Fi connectivity are built in, allowing connection to your smartphone via Nikon's free Snapbridge app. This allows remote control of your camera from your phone, complete with a live view display and the ability to change exposure settings. You can also copy images to your phone for sharing on social media, with the option of automatically transferring every single picture you take. It's also possible to geotag your shots using your phone's GPS, but with my Android phone I found the location data updated too infrequently for this to be very useful.
Nikon Z fc: Focal points
Nikon's Z fc is essentially a slightly updated Z 50, all done up in fancy dress.
Flash: Unlike the Z 50, the Z fc doesn't have a built-in flash. But there's a hot shoe on top of the viewfinder to accept external units
Connectors: On the side you'll find HDMI, USB-C and microphone ports beneath a single cover. There's no cable release socket, but the camera is compatible with the £40 ML-L7 Bluetooth Remote Control
Power: Nikon has used the same EN-EL25 battery as in the Z 50. It's rated for about 300 shots per charge, and charged through the USB-C port
Z-mount: Nikon now makes 19 Z-mount lenses, but all except two are designed for full frame. Laowa also makes a couple of manual-focus Z-mount optics for the APS-C format
Dial locks: Both the ISO and shutter speed dials have central push-down locking buttons. The former locks at every setting, the latter only at its B, T X and 1/3 step positions
Storage: The Z fc uses a single SD card in the same compartment as the battery. It doesn't benefit from using faster UHS-II cards
Nikon Zfc: Build and Handling
Until now, Nikon's mirrorless cameras have used conventional DSLR-style designs, with prominent handgrips, dual electronic dials for changing exposure settings and tilt-only rear screens. Cosmetically, the Z fc is a striking departure from this pattern. Its two-tone silver body adds top-plate dials for shutter speed, exposure compensation and ISO, with a small switch beneath the latter to select the exposure mode.
This makeover extends to the pentaprism-styled electronic viewfinder, which sports a 1980s-type Nikon logo and a black leatherette covering that echoes the FM2. As a result, the Z fc is easily the best-looking mirrorless model the firm has made to date.
As with the Df, though, Nikon's attempts at retro design aren't wholly convincing. Crucially for the shooting experience, the traditional controls don't extend to aperture setting, which instead employs an electronic front dial, with the selected f-number displayed on a tiny LCD panel behind the shutter button. As a result, if you shoot in aperture priority, the Z fc behaves very much like any other camera with electronic dials, including the Z 50.
You can re-assign the kit lens's manual focus ring to control the aperture, but the lack of click-stops means there's no tactile feedback, and I found it extremely prone to accidental changes. This stands in stark contrast to Fujifilm's X system, where most of the lenses include proper aperture rings (aside from the cheapest XC models).
On the whole, the Z fc is a nicely made camera, with a magnesium alloy body shell and lovely tactile dials. The only real let-down is the plastic battery compartment door, which feels incongruously cheap. Its box-shaped body is also surprisingly large, at 134.5 x 93.5 x 43.5 mm, which means it lacks the small-camera charm of the Fujifilm X-T30. However at 390g, it's still easy to carry around all day.
Those 1980s affectations mean that there's no finger grip at all, while the rear control layout leaves just a thin vertical strip on the back for your thumb to rest. As a result, the Z fc contrives to be less comfortable to hold one-handed than the compact 1970s SLRs it apes, let alone any of its contemporaries.
This really isn't a camera that you can carry around in your right hand ready for action, secured by a wrist strap. Instead, it's best worn on a neck or shoulder strap, and shot with your left hand providing the primary support, while your right wraps loosely around the body to manipulate the controls. An add-on GR-1 grip is available, which looks like it should help a bit, but it costs £119.
In terms of operation, the Z fc is pretty much a Z 50 with three extra dials dropped on top. The shutter speed dial is easy to operate your right index finger, with nice tactile clicks between settings. The only small catch is that it locks in place if you overshoot the timed speeds, requiring the central button to be pushed down to release it again. Engaging the 1/3step position passes shutter speed control to the rear dial, which is arguably easier to use.
The exposure compensation dial has unusually firm click stops, which means it's unlikely to get inadvertently knocked to the wrong position. Thankfully it's still perfectly easy to operate using your forefinger and thumb. This stands in a contrast to other cameras, where you can use your thumb alone, but it's not remotely problematic.
Set the dial to its C setting, and exposure compensation is passed to the rear dial in Auto and A modes, or the front one in P and S, echoing how other Z bodies work. At this point the available range is extended to +/-5 EV, but oddly the camera doesn't adapt the scale in the viewfinder to show what you've set. You can't use the C position when using Auto ISO in manual exposure mode, because the front dial is used to set the aperture, while the rear dial is reserved for changing shutter speed.
Unfortunately, I found the ISO dial to be somewhat inconveniently designed. You have to change your grip on the camera to operate it, while also holding down the centre button, which is awkward for making quick adjustments with your eye to the viewfinder. There's no A position on the dial, either, so to enable Auto ISO, you have to delve into the menu.
At this point the dial defines the lowest ISO that the camera will use, but you can also specify an upper limit and define how the camera should adjust the minimum shutter speed from a comprehensive set of options. I ended up using Auto ISO most of the time, with the dial left set to 100.
There's no joystick on the back, so when shooting with the viewfinder, you have to use the d-pad to reposition the focus point. In principle this has eight directions, but I found it difficult to hit the diagonals reliably; joysticks tend to work better in this regard. When using the screen for composition, you can select your subject simply by tapping it with your finger.
A custom button on the front changes white balance by default but can be reconfigured from a useful range of alternatives. It's also possible to set the video record button do so something useful when you're shooting stills – I assigned it to depth of field preview. As on the Z 50, most other settings that you'd access frequently are changed by pressing the i button on the back, which brings up a menu with 12 user-editable positions. This works well using either the touchscreen or physical controls.
Nikon Z fc: Viewfinder and screen
One area where the Z fc scores highly is with regards to its viewfinder. There's nothing particularly remarkable about the 2.36m-dot resolution, but its 0.68x equivalent magnification is larger than most of its similarly priced peers. The live view feed is also detailed and free of artefacts, which isn't always the case.
A comprehensive set of shooting data is displayed on black bars above and below the preview image, and it's possible to overlay gridlines, an electronic level and a live histogram. With native Z-mount lenses, Nikon sets the aperture to either the set value or f/5.6, whichever is larger, which means you get an accurate preview of focus and background blur at large apertures. If you want to preview depth-of-field at small apertures, you can assign this to a function button.
Colour and exposure is previewed live in the viewfinder, but the Active D-Lighting (ADL) setting that balances light areas and shadows isn't, so you don't quite get a perfect preview of how your image will turn out.
When you'd like to use the rear screen, you're equally well served. The fully articulated design means it's equally useful for shooting at high or low angles in both portrait and landscape formats, while the ability to set it facing forwards is handy if you want to include yourself in the shot. It can also be folded away with the screen facing inwards for protection. An eye sensor below the viewfinder eyepiece switches automatically between the two methods of viewing.
Nikon Zfc: Autofocus
One area where the Z fc advances over the Z 50 is with regard to autofocus, with the most notable addition being that it now offers eye AF while recording video. But stills shooters also gain a useful update, with the option to select eye or animal AF in the larger of the two wide-area AF modes, instead of just the general auto area mode as before. This allows you to concentrate the camera's attention on a specific person when several are in the same scene.
With on-sensor phase detection and 209 selectable AF points covering the entire frame, the Z fc focuses rapidly and decisively, even in low light. It does an equally fine job with both static subjects in AF-S and moving ones in AF-C mode. The camera also does a particularly impressive job of recognising human subjects and finding their eyes even when they're very small within the frame, while Nikon usefully allows you to specify which of your subject's eyes to focus on, simply by using the d-pad.
On the very rare occasions when AF doesn't work, you also get useful manual focus aids. Magnified view is available in three steps via a dedicated button on the back, while a peaking display can be enabled in a choice of three strengths and four colours. With native lenses, the camera will display a basic distance scale when you rotate the focusing ring, indicate which way to turn it using arrows in the viewfinder, and then light up the selected focus point in green when the AF system considers the subject to be in focus. It's easy to use and works very well.
Nikon Z fc: Performance
In practical use, the Z fc generally behave itself very well. It starts up near-instantly when you flick the power switch, which is perfectly positioned around the shutter button, and is perfectly responsive to all the controls. The shutter is pretty quiet too, although perhaps not quite as refined as the best of its mirrorless peers.
There are a few quirks, though. The camera's 11fps top shooting speed is only available when shooting JPEGs or 12-bit raw; with the standard 14-bit raw files it drops to 9fps. The buffer is very respectable, though, at around 30 14-bit raw frames before the camera slows down, or 50 JPEGs, which should be sufficient for all but the most avid of action shooters.
The lack of UHS-II SD card support turns out not to be a significant problem, with a full burst of 14-bit raw files and large fine JPEGs recording to a 270MB/sec Sandisk Extreme Pro card in less than 20 seconds. The camera doesn't lock you out of doing anything while it's writing, either.
I found Nikon's metering to be a little hit-and-miss. With scenic shots it seems terrified of clipping any highlight detail, which is an approach that raw shooters may well appreciate, but often results in JPEG files that are too dark and need work before sharing. If you shoot portraits using face detection, it often veers the other way, happily blowing out background detail to concentrate on the subject.
But the good news is that you can see all this clearly enough in the viewfinder, and pre-emptively apply exposure compensation as you see fit. In principle, you can use ADL to balance highlights and shadows better, but the lack of a live preview complicates selecting the best setting to use from the four available options.
When it comes to auto white balance, Nikon now provides no fewer than four different programs for users to choose form. I considered the Natural Light Auto option to be the best option when shooting outdoors, giving pleasingly warmer results without looking over-the-top.
Colour rendition is punchy and vibrant in good light, but the camera tends to produce rather dull-looking results in cloudy weather. If you want a camera capable of producing consistently attractive JPEGs for sharing online, I'd recommend a Fujifilm instead.
Nikon has been using versions of this 20MP APS-C sensor since the D500 appeared five years ago, and it delivers excellent raw image quality again here. In terms of resolution it may lag behind the 26MP Fujifilm models and the 32.5MP Canon EOS M6 Mark II, but it's still more than enough for a detailed A3 print, and how often do you really need more?
There's sufficient latitude in low-ISO raw files for pulling up plenty of detail out of dark shadows, and really impressive control of noise at high ISOs, too. In short, there are very few situations where the sensor won't deliver high-quality image files.
Nikon Z fc: ISO and Noise
Nikon has been using this sensor in various guises for several years now, and it performs just as well here as it did in the Z 50. There's barely any degradation in image quality on boosting the ISO from 100 to 1600, and while the effect of noise starts to become visible at higher settings when you examine images closely, both ISO 3200 and ISO 6400 still deliver perfectly usable results.
Ramp up the sensitivity further and image degradation becomes more obvious, with detail and colour saturation suffering, but even ISO 25,600 could be usable with careful processing. I'd steer clear of the higher settings, though.
Below are 100% crops from our standard test scene, shot using the Z-Nikkor 50mm f/2.8 MC lens and processed from Raw using Adobe Camera Raw. Click on any to view the full-size file.
Nikon Z fc: Our Verdict
With its two-tone retro styling and analogue top-plate dials, the Nikon Z fc represents a radical departure from the firm's previous Z-mount models. In many ways there's a lot to like; it's quick and responsive, has a fine viewfinder and screen, and is capable of excellent image quality. Let's not overlook the attractions of its retro design, too, especially to long-term Nikon fans. However it's not all a bed of roses; that 1980s SLR shape isn't particularly comfortable to hold, especially one-handed, while the traditional dial-driven shooting experience is let down by the lack of lens aperture rings.
In fact the biggest drawback of the Z fc isn't to do with the camera itself; instead it's the paucity of Nikon's DX-format Z-mount lens range. Only the 16-50mm f/3.5-6.3 and 50-250mm f/4.5-6.3 telezoom are currently available, with just an upcoming 18-140mm on Nikon's roadmap. No wideangle zoom, no premium large aperture zoom, no compact fast primes… you get the picture.
If you want additional Z-mount lenses, you'll have to pay extra for full-frame optics that are larger and heavier than required for the DX sensor. The 28mm f/2.8 SE is a case of point, with Fujifilm's equivalent being half the size and weight, while still finding space for an aperture ring. Go much larger than the MC 50mm f/2.8, and the combination is likely to start feeling unbalanced.
At this price point, rationally the best camera to buy is the Fujifilm X-S10, with its in-body stabilisation, excellent handling, and huge lens range. If you really want a retro shooting experience, the Fujifilm X-T30 delivers it brilliantly. If you're after a mirrorless camera that can exploit DX Nikkor lenses you already own, the Nikon Z 50 offers a near-identical specifications and a better grip at a lower price. But if you just want a small good-looking Nikon to use with one or two lightweight lenses, perhaps as a more portable companion to a full-frame Z system, the Z fc has very real charms of its own. Let's hope Nikon makes a full-frame version soon.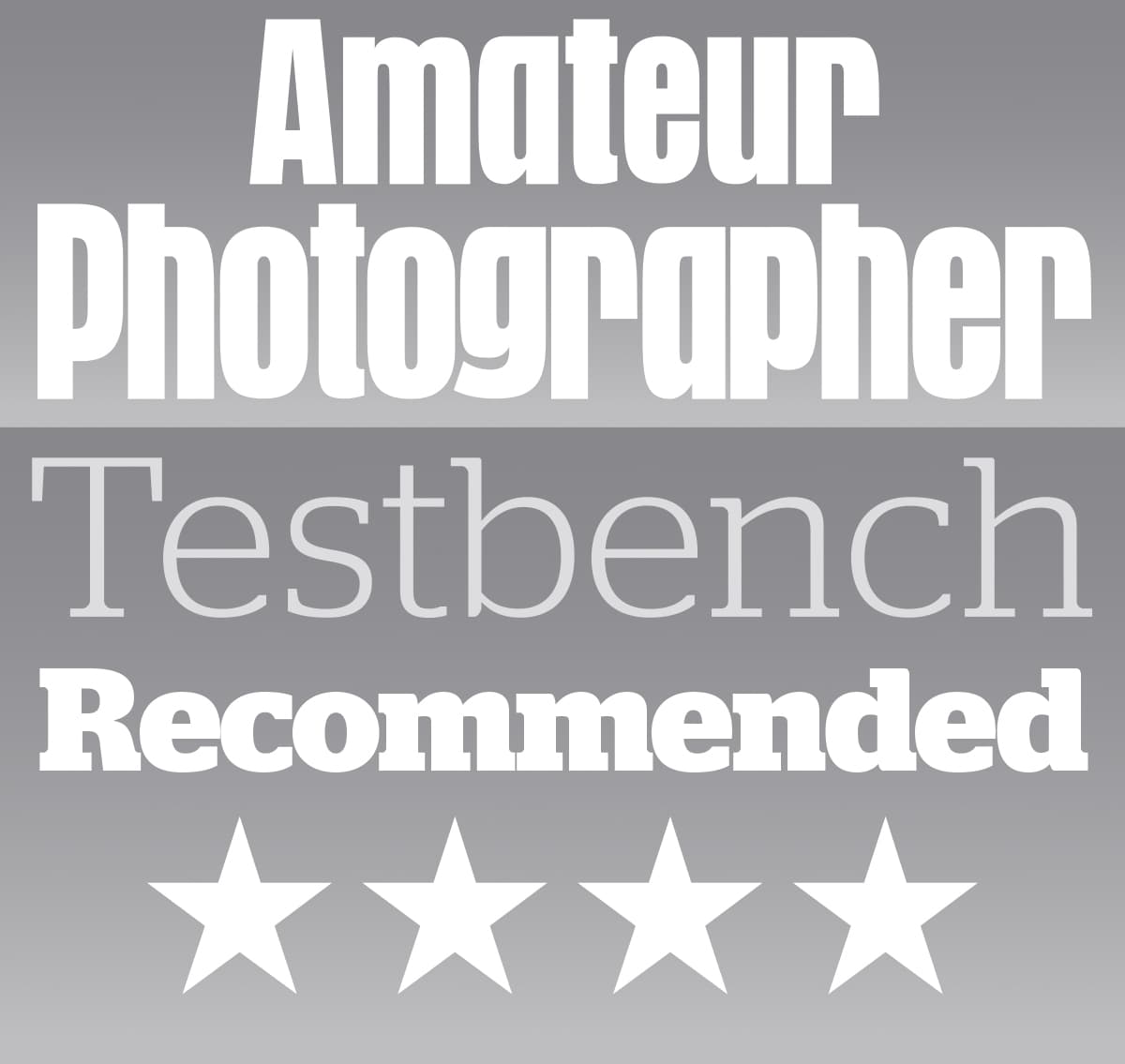 Nikon Z fc: Full Specification