Introduced to sit in Nikon's "affordable" trinity of f/2.8 zooms, the Nikkor 70-180mm f/2.8 is an interesting proposition for those who want a telephoto zoom but don't have a huge amount of money to spend, perhaps making it potentially one of the best Nikon Z-mount lenses. It sits alongside the Nikkor 17-28mm f/2.8 and the Nikkor 28-75mm f/2.8 – investing in all three gives you a great range of coverage and would be an ideal setup for almost any subject.
Nikon Nikkor 70-180mm f/2.8 – At a glance
Price: $1099 / £1299
Nikon Z-mount
f/2.8 maximum aperture f/22 (minimum)
Weight: 795g
Having a telephoto zoom in your kit bag is a good idea for a plethora of different subjects. With its 70-180mm focal length, this lens is well-suited to portraits, close-up, event photography, relatively close wildlife and action, and even some aspects of landscape, architecture and abstract photography.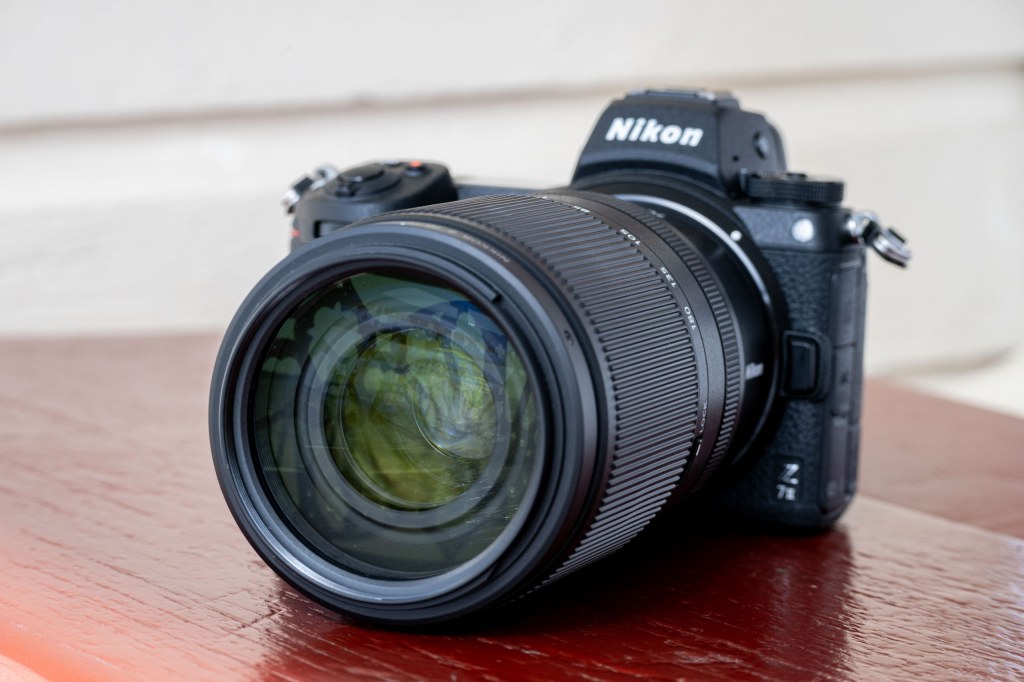 Being a zoom also gives you more flexibility than similarly lengthed mid telephoto prime lenses, while also helping to keep the price down a little – the various focal lengths covered by this lens could save you quite a chunk of cash compared to buying several fixed length lenses.
The trade off for being a zoom comes in the shape of an f/2.8 aperture, which although still pretty wide, isn't as wide as what you might expect from a prime lens which usually offers f/1.8 or f/1.4 as the maximum aperture. Still, for the price that the 70-180mm comes in at, it's good to see a fixed f/2.8 aperture throughout the focal length, rather than the much narrower apertures we tend to see from other cheaper optics.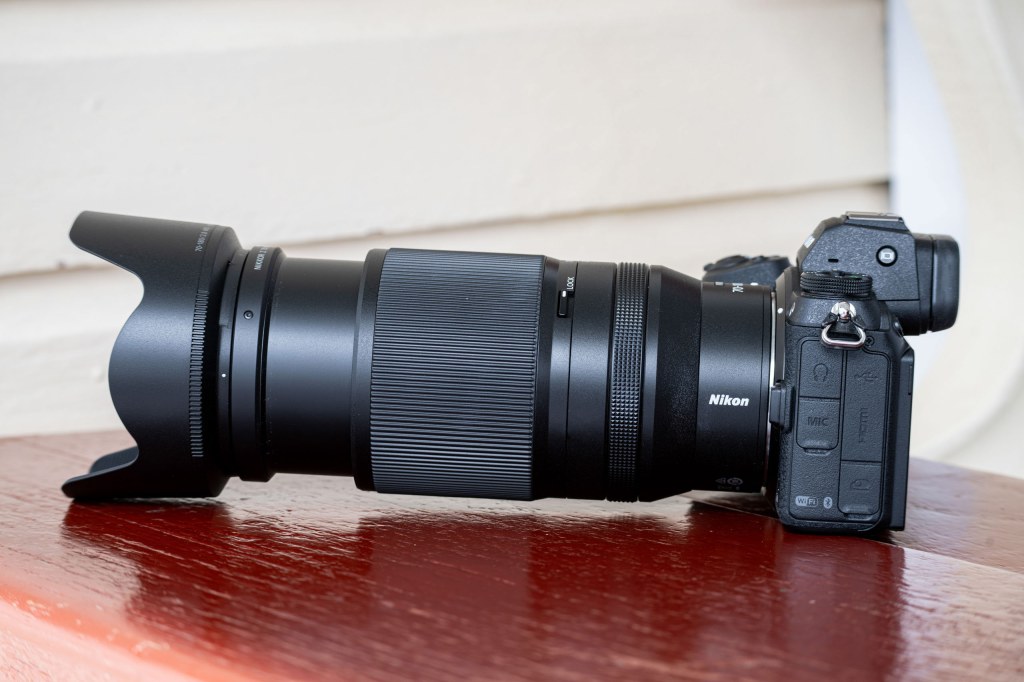 This lens goes up against Nikon's own Z mount 70-200mm f/2.8 VR S lens, which is significantly more expensive and aimed more squarely at professionals (or those with big budgets). With the 70-180mm f/2.8, you lose a little in focal length of course, but you also miss out on vibration reduction, plus the "S" designation (meaning sharpness). These are all worth paying for – if you need them – but for many ordinary users, the differences may very well be worth the cost saving.
Another lens you might also consider for Nikon Z mount is the Tamron 70-300mm f/4.5-6.3, which gives you a longer focal length and is considerably cheaper than the 70-180mm, but, has a much narrower maximum aperture.
Nikon Nikkor 70-180mm f/2.8 – Features
Nikon's 70-180mm f/2.8 very clearly bases its optical formula and key specifications on the Tamron 70-180mm f/2.8, which is available for Sony E Mount. Nikon has made it clear to us however that its internal autofocusing system and barrel design, is all its own.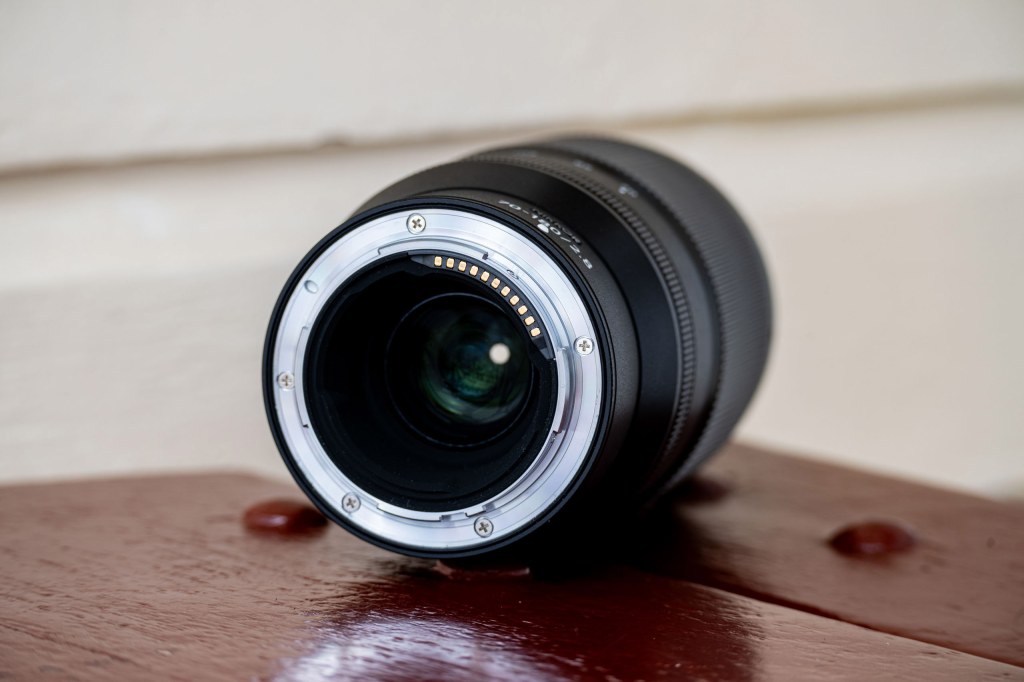 That lens construction consists of 19 elements in 14 groups, to include five ED elements, one super-ED element and 3 aspherical elements. Between them, it should mean that the lens has reduced problems of things like distortion, aberration and fringing. There are no special coatings however, which is to be expected at this price point, but the lens is weather-sealed and the front lens has an "anti-fouling" coating to make it easier to clean.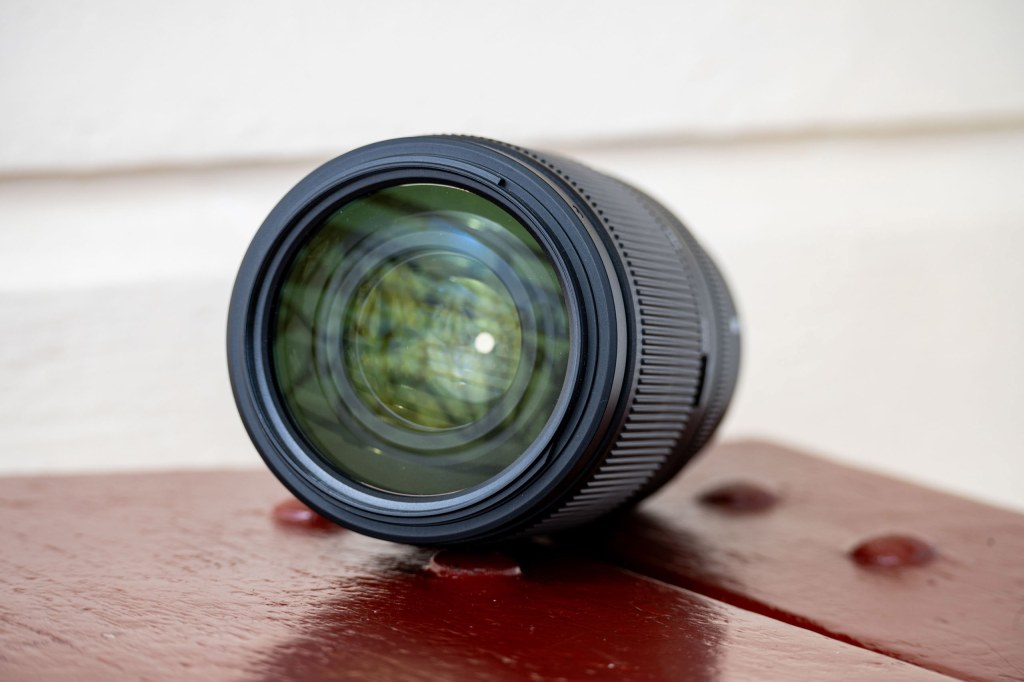 Nine diaphragm blades are used to create the out of focus areas, which at f/2.8 and at the longer focal lengths, can be quite a large amount of the scene. While not designated as a true macro lens, the focusing distance is close enough to make-it suitable for macro-type work, such as flowers. At the short end of the lens, 70mm, the closest focusing distance is just 0.27m (from the sensor) so you can indeed get very close. At the furthest reach of the lens, 180mm, this rises to 0.85m – but at such a focal length, even small subjects are likely to fill the frame.
If you want to get even closer, the 70-180mm is compatible with Z teleconverters TC-2.0x and TC1.4x. With the former, you'll be able to zoom to 360mm and enjoy a reproduction ratio of 0.96x magnification – almost "true" macro. It might be worth considering doing that if macro is particularly what you had in mind.
There is no VR in this lens' name, so for stabilisation you will have to rely on anything provided in-body. That's fine for full-frame models, including the Z8, Z6 II and even the Z5, but DX-users might find it a bit of a struggle – especially at the furthest reach of the lens where it becomes a 270mm equivalent – as none of Nikon's APS-C bodies have any inbuilt stabilisation. If you have a very steady hand, and/or are planning to use the lens on a tripod, it might not be too much of a problem in many situations.
It's worth remembering that if you find the 180mm to be a little on the short side, there's always the option to shoot in "DX" crop mode with full-frame models. If you're using one of the high-resolution models such as the Z 9, Z 8 or Z7 II, this will still leave you with a very high resolution final image, while giving you 1.5x further reach. At 180mm in DX mode you're left with 270mm. Even lower resolution models such as the Z6 II in crop mode should still leave you with enough scope for creating prints at A3 or below.
Nikon Nikkor 70-180mm f/2.8 – Build and Handling
For a lens covering this focal length, the 70-180mm can be considered lightweight. While it's nearly 800g, that's significantly less than the 1360g of the Z 70-200mm f/2.8 VR S lens so it's a significant saving. As such, it feels very comfortable to use handheld and to have on your camera as you walk around.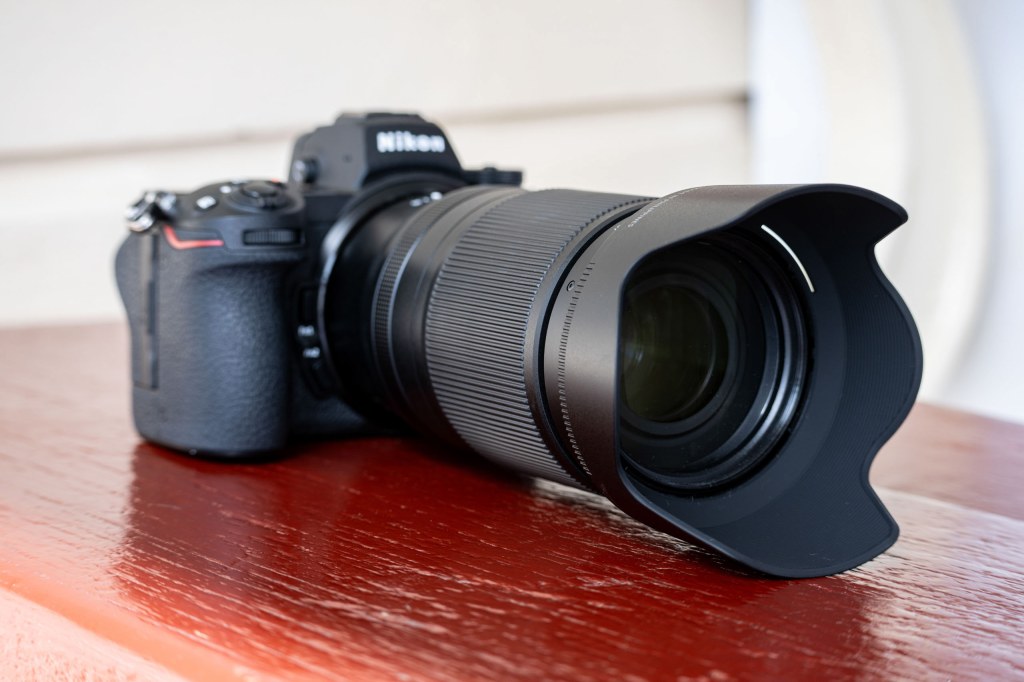 I've been using the 70-180mm with a couple of different models; the Z 7II and the Z 8. It balances very well with both of them, despite the size difference between the larger Z 8 and the smaller Z 7II. Given its price, it will perhaps also appeal to users of cheaper models, such as the Nikon Z 5, or possibly even DX models like the Z fc or Z50. Although I haven't used it with these models, I'd guess it would be a good match for the Z 5 as that is very close in size to the Z 7II. It might feel a little unbalanced on a DX model, but that could be worth it for the reach and wide aperture it provides if you're a fan of the typical subjects you'd photograph with it.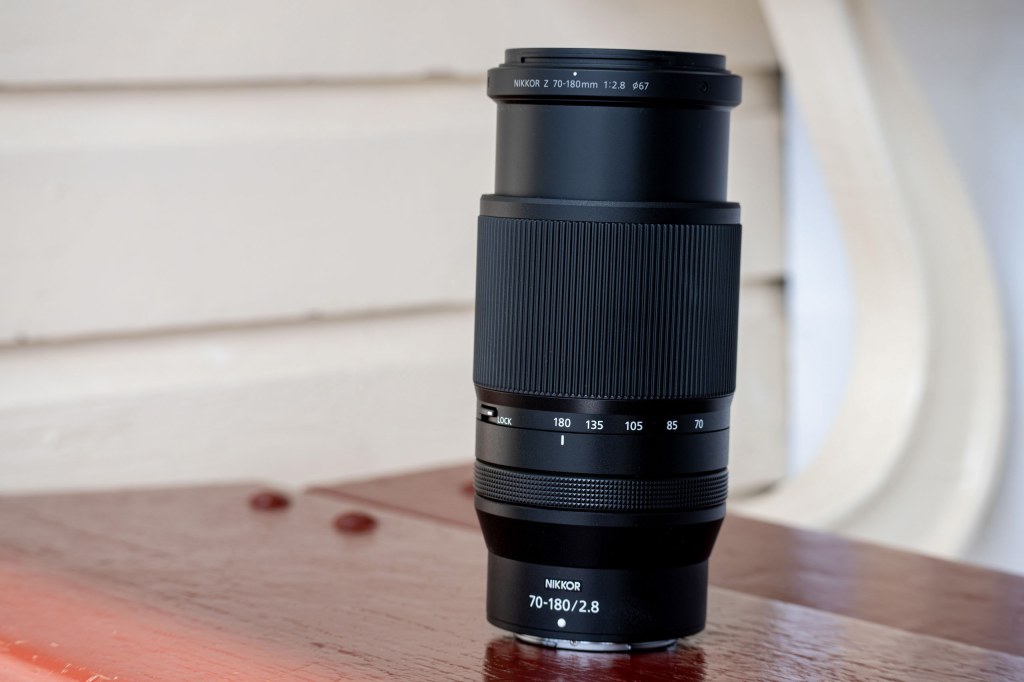 The zoom barrel extends from inside the lens, with a lock switch which you can engage when in the closed (70mm) position to prevent lens creep when carrying it around or in storage. The zoom ring itself is marked in 70, 85, 105, 135 and 180 positions to help you quickly judge where you've extended it to by sight alone.
A smaller ring towards the mount end of the lens can be set to control a few different functions in the camera menu, comprising aperture, exposure compensation and manual focus. You might also prefer to set it to do nothing at all if you're worried about accidentally knocking and it and making unwanted changes. This ring is "clickless" meaning it is silent when making adjustments – that's particularly handy for video work.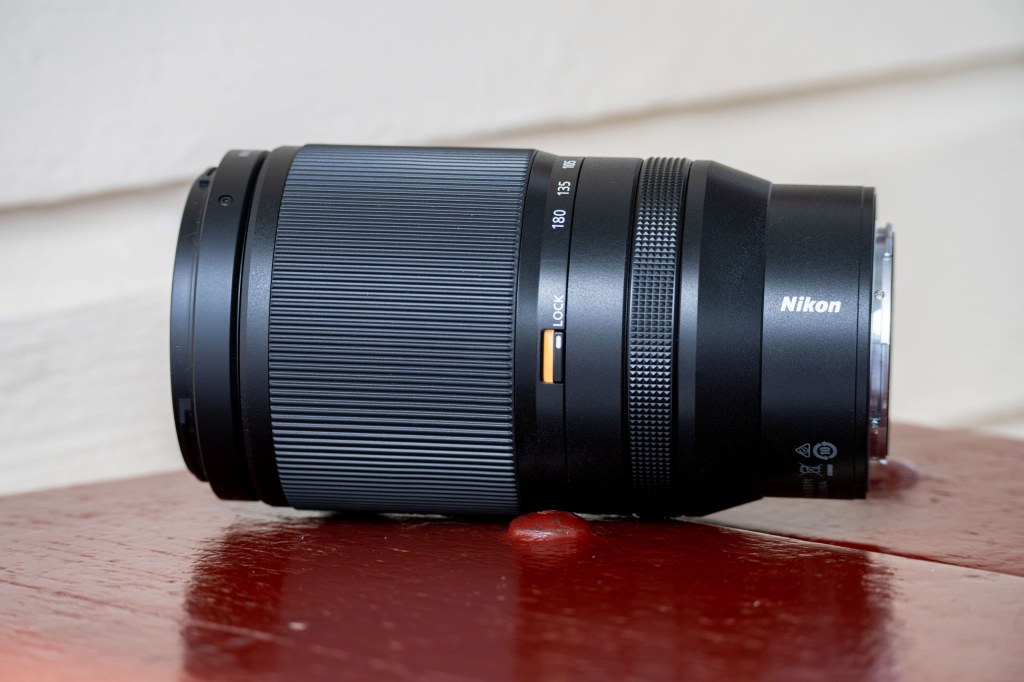 That aside, there's very little to say about the outward design of the 70-180mm – being one of the cheaper models in Nikon's line-up, it doesn't have the same kind of outward controls as something like the 70-200mm f/2.8. For example, there's no manual/autofocus switch – so you'll need to use the camera controls to activate this if you want to use it.
There's also no possibility to add a tripod collar with this lens, again unlike the 70-200mm f/2.8. Given its smaller size and weight though, this isn't really necessary.
A lens hood (HB-113) is included in the box, which can be reversed when not in use. The lens is compatible with 67mm filters.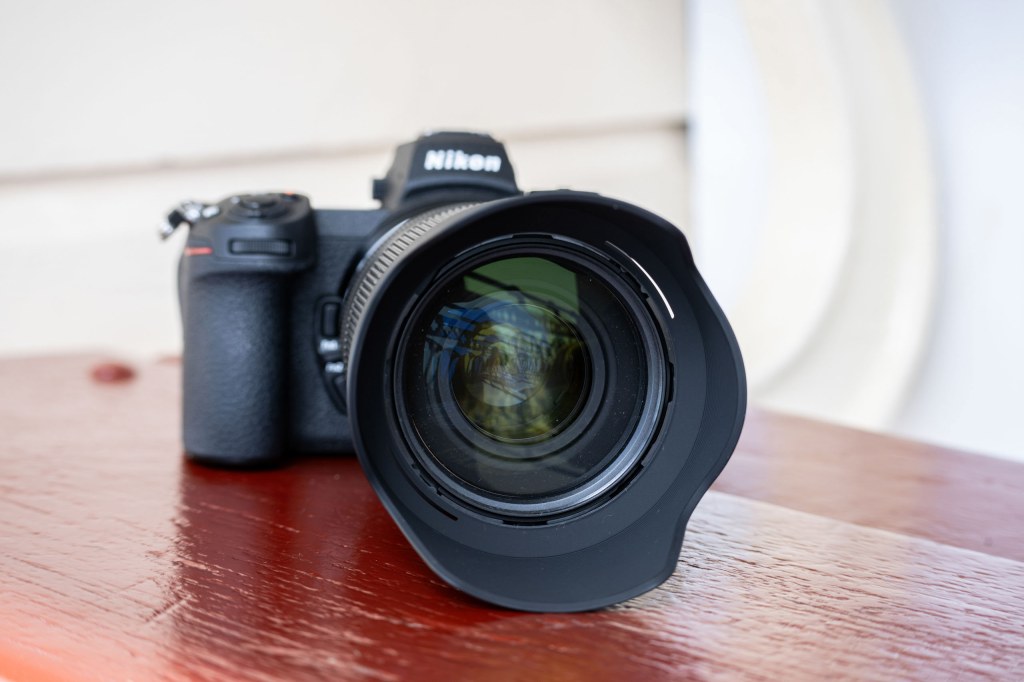 Nikon Nikkor 70-180mm f/2.8 – Autofocus
In the vast majority of situations, the 70-180mm had no trouble with locking focus on the required subject accurately and quickly, making it ideal for use with reasonably erratic subjects such as (close) wildlife, pets and children.
When light is low, you might find that the lens isn't as lightning quick as something like the 70-200mm f/2.8 – particularly if you're using a less capable camera – but that feels like a decent trade-off for a lens of this price.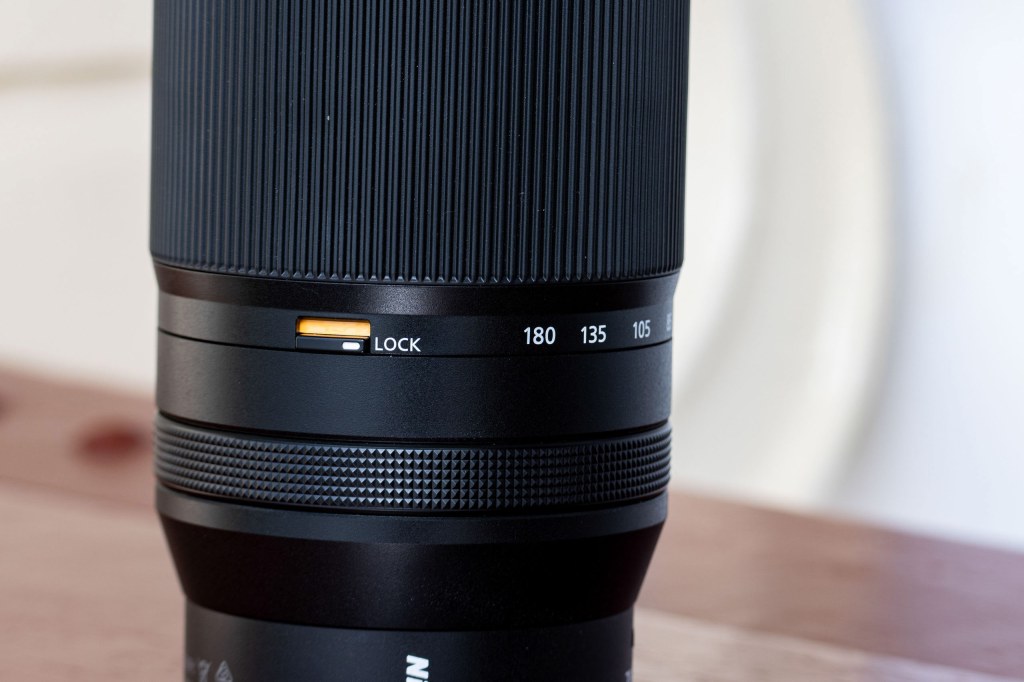 Focusing is also quiet, with it barely audible even in a quiet room with your ear next to the lens itself. This not only makes it well-suited to video work, but also makes it nicely discreet in situations such as weddings, events or even some sports and wildlife where you need to keep noise to a minimum.
Nikon Nikkor 70-180mm f/2.8 – Image Quality
Considering this lens sits in the "affordable" bracket, and there's no S designation, it would be wrong to expect superlative sharpness of the same type we'd see in other optics – such as the 70-200mm f/2.8 VR S lens for example. However, it's safe to say that the results are excellent, with probably more sharpness than the average person requires anyway.
I tested this on high-resolution cameras to really get the most from the 70-180mm and have been left impressed by the fine detail displayed in subjects such as fur and feathers, or when shooting close-ups of flowers and the likes. Sharpness is maintained well throughout the focal range and across the frame, with no major noticeable drop-off even at the furthest reach of the focal range.
Bokeh (out of focus areas) is rendered very nicely when shooting at f/2.8 or even f/4, with some a natural drop off in focus and some nice effects created in certain lighting situations. The nine-bladed aperture does a good job of producing rounded-highlights.
There doesn't seem to be any problem with distortion, as we'd expect from a lens of this focal length. The inbuilt lens correction profiles do a great job of reducing vignetting and chromatic aberration, with none to be obviously seen in any of our sample pictures. Even shooting at f/2.8 in subjects with vast expanses of sky produces no noticeable vignetting.
Overall, the image quality is great with a good level of sharpness, lots of fine detail and no obvious optical problems.
Nikon Nikkor 70-180mm f/2.8 – Verdict
This is an interesting introduction for Nikon. It gives Z shooters more affordable access to telephoto shooting, without having to pay a hugely inflated price for it. Previously, the options for this kind of focal length were the very expensive 70-200mm f/2.8, or the 24-200mm super zoom, which although good value suffers from a much wider aperture at the 70-200mm section, and isn't as sharp as the 70-180mm either.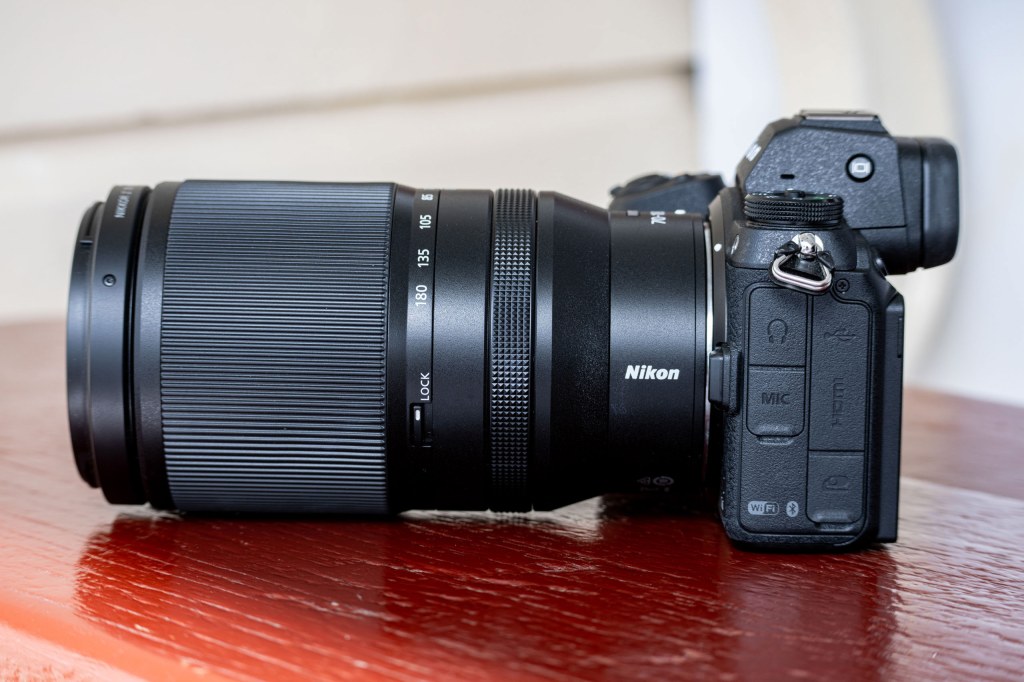 A lens like this is perhaps also more versatile than you might think. With it, you can cover off a wide variety of subjects, including portraits, (some) wildlife, macro, weddings and events. It's also lightweight enough to make you feel inclined to carry it with you for those "just in case" moments with other subjects such as landscapes and architecture.
What you miss out on when compared with the more expensive Nikkor 70-200mm f/2.8 VR S lens is a slightly longer focal length, even better sharpness and vibration reduction. The first is probably unlikely to be much of a deal-breaker for most, with just 20mm unlikely to make a huge difference at that kind of focal length. Sharpness is good enough with the 70-180mm for most applications, but vibration reduction is something to think about, potentially. If you're shooting with a full-frame Nikon body then it's unlikely to be a problem as they all have IBIS – you can still use the 70-180mm handheld very well and get sharp shots thanks to that.
While undoubtedly the 70-180mm isn't as good as the 70-200mm, the price saving makes it the obvious choice for almost any amateur or enthusiast weighing up the differences between the two. It's perhaps only professionals and those with a need for VR in the lens who would feel inclined to spend the extra money.
At £1,299, you might not consider it "cheap" but for the versatility it brings – and in comparison to other optics – it's great value for money, and as such it comes highly recommended.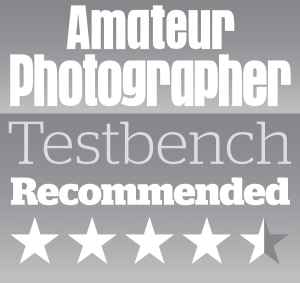 ---
Further reading:
---
Follow AP on Facebook, Twitter, Instagram, YouTube and TikTok.