Tamron 70-180mm F/2.8 Di III VXD: Introduction
Tamron has been making zoom lenses for Sony mirrorless cameras for a couple of years now. Since the arrival of the excellent Tamron 28-75mm F/2.8 Di III RXD in 2018, we've seen the third-party manufacturer add the impressive 17-28mm F/2.8 Di III RXD to its lineup – a lens that picked up our Gold Award last year. With a fast wide-angle zoom and fast standard zoom ticked off it seemed only a matter of time before Tamron turned their attention towards designing a longer telephoto zoom lens to complete the trio.
The Tamron 70-180mm F/2.8 Di III VXD we're looking at here shares quite a few likenesses to the two Tamron E-mount zooms we've looked at previously. We see it being most popular with users of Sony's full-frame A7-series mirrorless cameras, however there's nothing to stop it being used with Sony's APS-C mirrorless cameras with which its focal length is equivalent to 105-270mm in 35mm terms.
Despite it not having quite the same reach at the long end as Sony's FE 70-200mm f2.8 G Master (£2,149), the focal length offered by this Tamron tele zoom is practical for a wide range of subjects and situations where a standard zoom might not get you as close as you'd like.
Another attraction is the big saving if offers. To put it in perspective there's an £800 difference between this lens and Sony's G Master telephoto zoom of similar focal length. It's a lens that certainly seems to have great promise, but can it back this up with a fine optical performance and do we see it having mass appeal with Sony users? These are the questions I've set out to answer in this review.
Tamron 70-180mm F/2.8 Di III VXD: Features
Starting as it does at 70mm means you're unlikely to find that you miss out on any focal length coverage between the long end of your standard zoom and the short end of this telephoto lens. By limiting the reach at the long end to 180mm it has enabled Tamron to achieve their goal of keeping it as light as possible while upholding a constant maximum aperture of f/2.8 throughout its range.
Compared to a pro-spec telephoto zoom like Sony's FE 70-200mm f2.8 G Master that weighs a hefty 1480g, this lens is 670g lighter, which plays a bit part in keeping the weight of kit bearable when it's being carried for any lengthy duration over long distances.
The optical construction is a complex one, with 19 elements arranged in 14 groups. To ensure the lens achieves impressive resolving power and controls aberrations well from the centre to the edge of the frame, Tamron has employed one eXtra low dispersion (XLD), five low dispersion (LD), one glass molded aspherical (GM) and two hybrid aspherical lens elements. In addition, a Broad-Band Anti-Reflection Generation 2 (BBAR-G2) coating has been applied to some elements to help suppress ghosting and flare.
The AF motor is different to the Rapid eXtra-silent stepping drive (RXD) used in Tamron's other E-mount zoom lenses. The VXD acronym refers to a new voice-coil eXtreme-torque motor, which has been designed to operate faster than any of the company's previous AF drive focus mechanisms and maintain positional accuracy down to 0.005mm, which equates to one-tenth the width of a human hair. As well as promising an incredibly quick response when focus tracking, the VXD motor has been structured to reduce internal vibrations whilst remaining quiet during operation.
Tamron has again opted against the idea of equipping the lens with their Vibration Compensation (VC) system. This will encourage Sony users to take advantage of their camera's effective in-body stabilisation to compensate for camera shake. It is worth noting though that anyone who uses this lens with a first generation A7-series model won't have any stabilisation available at all as IBIS has only been present since the A7 II in 2014.
At full telephoto the lens has a minimum focusing distance of 85cm, which does reduce to 27cm at 70mm if you're prepared to focusing manually. Screw-in filters and adapter rings are attached via a 67mm filter thread at the front and a bayonet mount accepts a flower-shaped plastic hood. Unlike some lens hoods there's no lock button that has to be depressed before it can be released.
Tamron 70-180mm F/2.8 Di III VXD: Build Quality
The lens doesn't have quite the same solid feel in the hand as the Sony FE 70-200mm f2.8 G Master. It lacks customisable autofocus (AFL) buttons on the barrel and doesn't support the use of a tripod collar either. Don't let these points give you the wrong impression though as it is a well-constructed lens.
Whereas Sony's lens has a metal barrel, this zoom mostly uses lightweight polycarbonate in its construction and it's principally this choice of material that makes it handle so well with Sony's A7-series cameras. Whereas some telephoto zooms can upset the balance and make a camera feel uncomfortably nose heavy, this isn't a concern with this zoom.
The barrel rests comfortably in the palm of your left hand when shooting handheld and the large rubberised zoom ring that operates across a short throw of under a quarter turn is a pleasure to use with no change in fluidity at any point in the zoom range. Users get a zoom lock that can be engaged at 70mm too, however I witnessed no sign of zoom creep when the lens was pointing down so this was rarely used.
The focus ring isn't rubberised like the zoom ring, plus it's fairly thin by comparison and doesn't have hard end stops. That said, it operates smoothly and instantly loaded a magnified view onscreen and through the viewfinder with the slightest tweak when shooting a series of close ups in manual focus mode.
The mount of the lens is made from metal and it's surrounded by a rubber seal that compresses against the mount of the camera to prevent dust and moisture creeping past. A further seven seals are used throughout the internal construction to give it additional protection when it's being used in wet or damp conditions.
As for the styling and design of the lens, it's similar to Tamron's previous E-mount zooms. The barrel tapers out from the lens mount and remains the same diameter virtually all the way to the front. It upholds a rather understated matte-black finish and the four focal length markings (70mm, 100mm, 135mm and 180mm) are easy to read.
Tamron 70-180mm F/2.8 Di III VXD: Performance
Pairing the lens with Sony's 61-million-pixel A7R IV would give it a tough test. One of my initial observations was how quick the lens was to focus, however extensive testing through the aperture range with the A7R IV's Live View Display Setting Effect set to ON revealed that the lens was faster to focus at wider apertures than narrower apertures.
The reason for this is due to the camera instructing the lens to open its aperture fully to focus before the aperture blades close prior to the shot to be taken. With the Live View Display Setting Effect set to OFF on the A7R IV the lens focused perceptibly faster when smaller aperture settings were used.
The operation of the new VXD motor is silent and smooth, but some low-frequency noise of the aperture blades opening and closing was detected in use.
Inspecting images taken with in-camera compensation for shading, chromatic aberration and distortion turned on produced a pleasing set of results. Centre sharpness at the wide end (70mm) at f/2.8 is highly impressive, though it became apparent that corners are noticeably softer under close inspection. Corner sharpness improves right through the zoom range when the aperture is stopped down and used between f/5.6 and f/16.
Analysing images taken at the mid point in the zoom range also displayed a high level of sharpness in the centre of the frame wide open, with the sweet spot of edge-to-edge sharpness being located between f/5.6 and f/8.Users will be satisfied by the sharpness the lens resolves at the long end of the zoom too, though my tests revealed sharpness at the edge at 180mm isn't quite as good as it is at wide and mid focal lengths.
No obvious curvilinear distortion was observed in real-world images between 70mm and 100mm, however I did identify pincushion distortion in shots taken at 135mm and 180mm. The good news is that this is fairly easy to correct manually in post processing.
The built-in lens profile that's automatically applied to raw files does a fine job of correcting chromatic aberration. Even if you decide to disable in-camera lens compensation for some reason, you'll observe little colour fringing in JPEGs.
Vignetting isn't absent at wide apertures, but it's also not overly offensive. Stop down from f/2.8 to f/4 and you'll notice corner shading becomes less prominent and disappears completely by the time you reach f/5.6.
Tamron 70-180mm F/2.8 Di III VXD: Verdict
This eagerly anticipated third model in Tamron's series of fast zooms will be well received by Sony full-frame mirrorless users who've been patiently waiting for a practical and lightweight telephoto lens. Up until now, the Sony FE 70-200mm f2.8 G Master (£2149) has been one of the only options available for Sony full-frame users looking for a telephoto zoom with a constant f/2.8 maximum aperture and comes at a high price that exceeds what many people are prepared to pay.
Like the Tamron 17-28mm F/2.8 Di III RXD and Tamron 28-75mm F/2.8 Di III RXD, this is a lens that conforms to the ethos of trying to strike the perfect balance between size and weight without compromising on image quality. It does this extremely well, although doesn't provide quite the same reach at the long end as its Sony rival. As you might expect from a mid-range telephoto lens it also lacks a few of the advanced features you get with a professional telephoto zoom such as optical image stabilisation, a tripod collar, autofocus lock buttons and a predominantly metal construction.
These points aside, it's well made telephoto lens that benefits from weather resistance and spritely autofocus. It handles well on Sony A7-series cameras and the extra stop you gain over a lens such as the Sony FE 70-200mm f4 G OSS (£1149) makes it superior for shooting in low-light and times when you'd like to isolate subjects from distracting surroundings by creating a super shallow depth of field. Those who buy it will be impressed by its optical quality, particularly the sharpness it resolves wide-open at f/2.8 and the quality of bokeh in out-of-focus specular highlights.
Ultimately, if you're a Sony user looking for a fast telephoto zoom, but can't bring yourself to spending over £2000 on Sony's pro-spec equivalent, this third member in Tamron's line-up of fast F2.8 zoom lenses should certainly be on your radar. Best of all it's small, light, performs well and represents good value for money.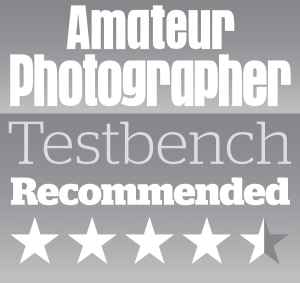 Tamron 70-180mm F/2.8 Di III VXD: Specification