Fujifilm X-E4 at a glance:
£799 body only, £949 with 27mm f/2.8 lens
26.1-million-pixel APS-C X-Trans CMOS 4
ISO 160-12800 (80-51200 extended)
425-point AF system
8fps with mechanical shutter, 30fps (1.25x crop) with electronic shutter
Single SD UHS-I card slot
4K/30p video
Will they or won't they? This was the question fans of Fujifilm's X-series were asking for quite some time about whether the manufacturer would continue its X-E series, or pull the plug and focus on its other popular X-series cameras instead.
Three years have passed since the X-E3 arrived, and just when many thought it might be the end of the road for the X-E series, Fujifilm uncovered the new X-E4.
In years gone by, the X-E series has always appealed to enthusiasts who've fancied an interchangeable lens camera with a rangefinder design and a good spread of body-mounted controls for less than the cost of an X-Pro model.
Does the X-E4 target the same audience, or has Fujifilm taken a different direction? Before revealing my verdict, let's familiarise ourselves with what's new.
Fujifilm X-E4: Features
Unlike entry-level X-series models that feature CMOS sensors with a conventional Bayer colour filter array, the X-E4 inherits the same 26.1-million-pixel APS-C X-Trans CMOS 4 chip that's found in many of Fujifilm's pricier X-system siblings. This fourth-generation sensor has a back-illuminated structure, excludes a low-pass filter and pairs up with Fujifilm's X-Processor 4.
Whereas the X-E3 offered ISO 160 as an extended ISO, this is now part of the native range. The standard sensitivity range spans from ISO 160-12,800 (expandable to ISO 80-51,200).
The great thing about the X-E4 inheriting the same powerful sensor and processor combination from Fujifilm's flagship X-T4 is that you can expect the same fabulous image quality and performance in return. One thing you don't get on the X-E4 though is in-body image stabilisation (IBIS). This decision was likely made so the camera could be made as small as possible while also hitting the all-important sub £1000 price point with the new XF 27mm F2.8 R WR pancake lens.
The X-E4 will shoot up to 8fps when its mechanical shutter is used, which can be increased up to 30fps with a 1.25x crop by engaging its electronic shutter. Fujifilm claims the buffer can handle as many as 105 JPEGs or 18 uncompressed RAW files at 8fps, dropping to 29 JPEGs or 17 uncompressed Raw files at 30fps.
The X-E4's mechanical focal plane shutter has a lower 1/4000sec shutter speed limit than the X-Pro3, X-S10 and X-T4, however there's the option to extend shutter speeds up to 1/32,000sec using the silent electronic shutter – ideal for times when you'd like to work discreetly or shoot with wide apertures in bright, sunny conditions.
Just like the X-Pro3, X-S10 and X-T4, the X-E4 squeezes 2.16-million phase-detection pixels on the surface of its sensor. There's a choice of 117 selectable AF points laid out in a 9×13 formation, or if you'd like to be super precise with focus point positioning it can be increased to a 425-point layout that consists of a 17×25 grid.
Autofocus is attained in as fast as 0.02secs and users get to choose between six target sizes in single point mode and three in zone mode. Face and eye-detection can be used in AF-C mode and Fujifilm's colour digital split image function, digital microprism and focus peaking manual focus assist modes are all available.
No X-series camera would be complete without Fujifilm's superb film simulation modes. The X-E4 has a total of 18 to choose from, including the high-contrast, low-saturation Eterna Bleach Bypass mode that effectively mimics the bleach bypass darkroom technique to produce a solemn atmosphere to images.
Fujifilm has added detailed descriptions for each film simulation (loaded using the Q button) and colours and tonal effects can be checked live via a new 3in, 1.62-million dot tilting touchscreen, or its 0.39-inch electronic viewfinder, which like the X-E3, features a 2.36m-dot resolution with 100% coverage and 0.62x magnification.
Video can be recorded in 4K resolution at up to 30fps (8-bit 4:2:0) direct to an SD card, with support for 4K/30p recording at 10-bit 4:2:2 via the HDMI port. There's Full HD recording at 240fps for anyone who'd like to shoot slow-motion footage, a 3.5mm port for attaching an external microphone and a USB-C to headphone port adapter is supplied for users who'd like to monitor audio while shooting video.
The duration of recording 4K video has improved from 10 minutes on the X-E3 to 30 minutes on the X-E4, with Full HD 240fps recording being limited to 3 minutes.
The NP-W126S Li-ion battery it uses supports in-camera charging via the USB-C port and lasts for approximately 460 shots. As well as Wi-Fi, the X-E4 features low-power Bluetooth connectivity.
There's the option of using your phone as a shutter release using Bluetooth, or there's more comprehensive remote control over Wi-Fi, with a live view display and the ability to adjust exposure settings. Selecting and copying images to transfer to your phone is quick and easy after the initial wireless connection has been established.
Focal Points
Natural Live View – Turning Natural Live View On disables the visual effects of in-camera JPEG processing. This includes film simulation, white balance, shadow/highlight adjustments. The image you see is in the viewfinder and LCD is much closer to the raw output.
Monochromatic colour – This allows you to choose a key colour from a matrix of warm/cool tones and magenta/green hues. Incorporating rich gradation into images can create photographs that have more of a personal look and feel.
Thumb rest – Fujifilm have made their own thumb rest for the X-E4. It attaches via the hotshoe and its role is to improve grip whilst also creating a more ergonomic feel in the right hand. It's an optional extra that'll set you back £59.
AF-C Custom settings – Head into the AF-C custom settings and you'll find five presets to fine tune how the camera reacts to the way subjects move and where in the frame the camera prioritises focus. Users can also fine-tune tracking sensitivity, speed tracking sensitivity and zone area switching from the custom (Set 6) option.
Lens lineup – Fujifilm has an extensive lineup of X-mount lenses covering an equivalent range of 12mm to 600mm. This is the best offering of any APS-C system.
USB Charging – Fujifilm has an extensive lineup of X-mount lenses covering an equivalent range of 12mm to 600mm. This is the best offering of any APS-C system.
Fujifilm X-E4: Build and Handling
We got a hint Fujifilm was looking to simplify the design of its X-E series when we reviewed the X-E3. The idea of stripping back the number of body-mounted controls has been taken further on the X-E4 by making some questionable design changes. You'll notice it lacks a sculpted grip at the front, which combined with the fact it has no thumb rest at the rear makes it one of the less comfortable X-series cameras I've handled straight out of the box.
Fujifilm does offer an optional grip (£79) and thumb rest (£59) for the X-E4, but neither were available at the time of review so I can't comment on how they affect the handling. Personally, I would have preferred to see Fujifilm add a shallow grip and thumb rest like you get on the X100V. This wouldn't have affected its size, nor would it demand users to spend extra on accessories to improve the feel in the hand.
There's no longer a focus mode switch at the front of the body. The back of the camera loses its rear dial too and the placement of the focus lever feels like it's too low when it's compared to other X-series models. Attempt to shoot single-handed using the screen and it's a struggle to stretch your thumb to reach the focus lever without feeling like the camera is about to slip from your grasp.
Furthermore, the Menu/OK and Disp/Back buttons aren't as positive to use as on other X-series cameras and the playback button that's repositioned between the drive/delete and AEL/AFL buttons would feel slightly better if there wasn't a lip between the screen and the top panel.
The position of the exposure compensation dial and shutter button that encircles the on/off switch is the same as the X-E3, however the switch that was used to enter Auto mode is replaced by a Q button. This is the gateway to many of the X-E4's frequently used settings, including ISO. As I've mentioned before when I've reviewed other Fujifilm cameras, scrolling the front dial left to increase ISO and right to decrease it is peculiar. It would feel far more natural the other way round.
Study the shutter speed dial and you'll notice a new 'P' setting. Users can still access Program mode by setting the shutter speed dial and aperture ring on the lens to their respective 'A' settings, but this new 'P' setting can be used to override the aperture ring for a faster and more direct way of entering Program mode when needed.
Another minor gripe is that the shutter speed dial has hard stops at both 'P' and 'B" settings, preventing it being fully rotated. The unmarked button on the top plate is a customisable function button. Like the Q and AEL/AFL buttons this can be setup to perform one of 61 different functions. There are also four customisable touch functions that let users access a multitude of settings by swiping a finger across the surface of the touchscreen.
Although some of the new design changes will be met with disdain, the X-E4 is easy on the eye and does have some cute touches. The threaded shutter button, magnesium-alloy top plate and faux leatherette finish unite to give it a charming, classic look, plus it's noticeably more robust than cheaper X-series models like the X-A7. If the silver and black finish isn't for you, an understated all-black version is also available.
Fujifilm X-E4: A new pancake prime
To combine with the X-E4's release, Fujifilm has made a revamped version of its XF 27mm F2.8 general-purpose prime lens. The new XF 27mm F2.8 R WR (£419) replaces the outgoing XF 27mm F2.8 and becomes the new kit lens for the X-E4 – a bundle that costs £949.
It employs the same optical arrangement of 7 elements in 5 groups with 7 rounded diaphragm blades as the previous example, but introduces an aperture ring and weather-sealing. Its equivalent angle of view of 40mm makes it an ideal walkabout lens for when you'd like to capture shots with a natural field of view similar to how we view the world through our eyes without adding bulk.
It adds just 84g to the weight of the camera, comes with a small hood, accepts screw-in filters and adapters via a small 39mm thread and has a minimum focus distance of 34cm. It even has a small button on the barrel that keeps the aperture ring locked to its Auto (A) aperture setting. To buy the lens separately costs £419.
Fujifilm X-E4: Viewfinder and Screen 
The X-E4 introduces a new tilt-angle screen at the rear. This is an improvement on existing X-E cameras that had fixed screens and makes a huge difference when shooting from high or low angles, where previously it has often been the case of pointing and hoping for the best.
The panel is the same size and resolution as the X100V's but has a different tilting mechanism that allows it to be flipped up to assist with shooting selfies and folds down almost level with the bottom of the camera for any awkward overhead shots. The panel responds well when it's used to reposition the AF point, fire the shutter or scroll through images in playback.
Touch operation wasn't thwarted by a few rain drops on its surface and it can be used to select settings from the Quick menu. The fact the main menu and key exposure variables can't be selected or adjusted by touch means it's not as advanced as some of the finest touchscreens on the market however.
The EVF is the same size and resolution as the X-E3's. Dioptre control and an eye sensor are located either side and shooting information automatically rotates when you switch between landscape and portrait orientation like it does on the screen.
The advantage of its off-centre positioning means your left eye can wander whilst it's raised to your right eye, allowing you to react quickly to anything outside of the frame. The only issue I found in use is that if you use your left hand to access the drive/delete button it triggers the eye-sensor into switching the feed from the screen to EVF, so you'll ideally want to use your right thumb.
Fujifilm X-E4: Autofocus 
There are a few changes to autofocus operation that take a little getting used to. With no rear dial the front dial must be used to scroll through the AF modes and rather than depressing the focus lever to reposition the AF point back to centre (this increases the magnification onscreen), users are required to hit the back button.
The removal of the focus mode switch also asks that you head into the menu each time you'd like to change between single AF, Continuous AF and Manual focus. For faster access I ended up customising it to a touch function.
Accompanying the single point, zone and wide/tracking AF modes are five autofocus custom settings. The difference here is that you now get three user-adjustable parameters to refine focusing characteristics in AF-C mode, which weren't available on the X-E3.
Face and eye detection is effective and drastically speeds up the time it takes to position the AF point exactly where you want it. Photograph a group of people and you can specify the person you'd like the camera to focus on by tapping the relevant square onscreen.
The XF 27mm F2.8 R WR isn't the fastest lens when it comes to focusing. It stutters and did exhibit signs of hunting in low-light. When the X-E4 was used with a few other XF lenses that feature internal focusing it acquired accurate focus on stationary subjects in the blink of an eye.
Zone AF with continuous AF (AF-C) performed brilliantly and you'll want to use these when you're challenged by fast or unpredictable subjects.
Fujifilm X-E4: Performance 
Handling quirks aside, it's hard to fault the performance. Anyone who has used an X-series camera before will instantly be familiar with the menu system that's broken down into six easy-to-navigate categories, with the option to create a customised list from the 'My Menu'. Customisation extends to the quick menu too. With a long press of the Q button, it's possible to create and name seven personalised setups for the subjects and genres you most regularly shoot.
The X-E4's response for day-to-day shooting is up there with Fujifilm's best mirrorless cameras. It starts up briskly with a flick of the on/off switch and lets you shoot again within a second of pressing the shutter button after it powers down to preserve battery power. Add its hasty focusing and high-speed shooting to the mix and the X-E4 is well equipped for any impulsive shooting opportunities.
A continuous burst test revealed it isn't as powerful as higher-end models, despite having the same processor. It'll shoot 17 uncompressed raw files at 8fps using its mechanical shutter before its buffer limit is reached, which increases to 93 frames shooting Fine JPEGs. Engaging the electronic shutter and shooting at 30fps saw 17 raw files (or 110 Fine JPEGs) recorded before the buffer capacity was reached.
The exposure system reads most scenes well and exposes for them accurately. The only thing to remember is that when Face/Eye detection is selected, the option to change the metering mode is locked out. This forced me to use the exposure compensation dial to balance the exposure when shooting a series of high-contrast backlit portraits.
Alternatively, I could have switched Face/Eye detection off, positioned the AF point myself and accessed spot metering mode the usual way. Other things to be aware of are the exposure compensation dial, which can get   knocked accidentally if you're not careful, and the self-timer that automatically  turns off when the camera is either switched off or goes into power-saving mode.
Although it doesn't embrace the 3.69m-dot EVF from the X-Pro3 and X-T4, the X-E4's 2.36m-dot EVF that has a refresh rate of 100fps in performance boost mode works perfectly well. It offers an accurate impression of depth-of-field and how images will appear in terms of colour and white balance.
On the topic of colour, the output from the X-Trans sensor is outstanding. Images have a wonderful richness and you can shoot in confidence knowing the colour in JPEG and raw files will accurately reflect the subject or scene. Film simulations are also faithfully displayed by the EVF and LCD, but to get the clearest preview you'll want to change them from the main menu or pre-assigned function button. Cycle through them from the Q Menu and you'll find the preview is obscured.
The X-E4 was tested with three lenses – the XF 27mm F2.8 R WR, XF 50mm F2 R WR and XF 10-24mm F4 R OIS WR. Using it with the latter for an extended period confirmed that it feels far better balanced when it's paired with smaller and lighter lenses. It's also important to note the X-E4 isn't weather sealed and isn't likely to fare as well in inclement weather as Fujifilm's weather-resistant optics.
Fujifilm X-E4: ISO and Noise
Shoot in raw between ISO 80 and ISO 800 and you're guaranteed clean, noise-free images that don't require any noise reduction to be applied. Select ISO 1600 and you'll notice luminance starts to appear when images are inspected at very high magnification. Like other X-series cameras that share the same sensor, the X-E4 controls noise exceptionally well at ISO 3200 and ISO 6400, though some users may wish to apply a touch of noise reduction during post processing.
Preservation of detail at ISO 12,800 is extremely impressive too and I wouldn't hold back from using this setting when low-light situations demand it. Fine detail takes a hit at ISO 25,600 and ISO 51,200 as noise increases so these extended settings are worth giving a wide berth.
Fujifilm X-E4: Verdict
The X-E4 has good and bad going for it. Starting with the positives, you get the same core features as Fujifilm's flagship X-T4, albeit without in-body stabilisation. The upshot is identical image quality with splendid colour rendition, a sprightly performance and advanced autofocus control with more AF points than the X-E3.
It's fantastic to see a tilting touchscreen added too – a feature that's been missing on all previous X-E-series models. What's more, it boasts classic styling in a compact form factor, it's easy to recharge via USB and shoots lovely 4K/30p video and 8x slow-motion movies in Full HD.
As impressive as its images are and as attractive as it is to look at, I'd be lying if I said the X-E4 was perfect and was left underwhelmed by its handling. Not only is it slippery to hold, it offers little to wrap fingers around without spending extra on accessories and has been stripped of some useful controls like a focus mode switch and rear dial.
Has Fujifilm has gone too far simplifying the design? Coming from existing X-E-series cameras it certainly feels that way.
If you'd prefer superior handling, more customisable buttons and are prepared to sacrifice the X-E4's rangefinder-like styling for a DSLR-like design, you may want to consider Fujifilm's X-T30 or X-S10. The X-T30 can be picked up for the same price as the X-E4, while the X-S10, with its in-body stabilisation, vari-angle screen and intuitive ergonomics might appear £150 more expensive, but works out around the same cost as the X-E4 if you end up buying the hand and thumb grips.
To conclude, the X-E4 is a charming little camera that takes gorgeous images and conveniently fits a jacket pocket with Fujifilm's petite lenses. It loses some of the character previously associated with X-E-series in terms of the way it feels and won't be all that X-E3 users had hoped for, nevertheless it still deserves our recommended award.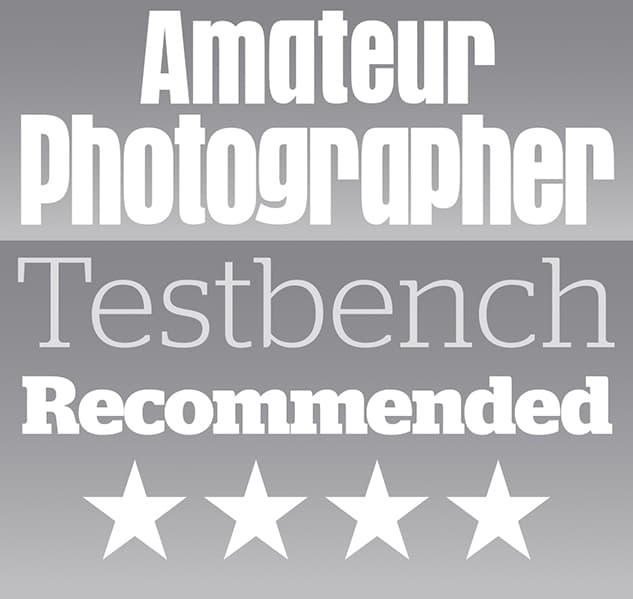 Fujifilm X-E4: Specifications