The Fujifilm X-H2 is Fujifilm's high-resolution 40MP APS-C X-series camera, and as such is the highest resolution APS-C camera of all time. But how does it perform? Find out in our full review.
Fujifilm X-H2 at a glance:
$2,373 / £1,879 body-only
$2,840 / £2,249 with 16-80mm f/4 lens
40MP APS-C BSI X-Trans sensor
ISO 125-12,800 (extends to ISO64-51,200)
Up to 20fps shooting (with 1.29x crop), 15fps without crop
8K 30P video recording
5.76m-dot OLED EVF
3in, 1.62m-dot vari-angle LCD
In May 2022, Fujifilm launched the X-H2S, a high-speed 26.2MP mirrorless model capable of shooting at 40 frames per second. At the time, the firm promised that it would introduce a 40MP version of the camera in September. True to its word, Fujifilm has since revealed the Fujifilm X-H2, which places a 40MP back-illuminated sensor into the same body design.
Strikingly, this new high-resolution model costs rather less than its high-speed sibling, at $2,373 / £1,879 body-only (compared to $2,499 / £2,499), or $2,840 / £2,249 in a kit with the XF 16-80mm f/4 R OIS WR lens.
Fujifilm X-H2: Features
Like its twin, the X-H2 is designed for serious enthusiast and professional photographers. But it's better suited for uses where detail capture is more important than outright speed, such as studio or landscape work.
It's no slouch, by any means; it can still shoot at 15 frames per second in full resolution raw, or 20 fps using the silent electronic shutter (with 1.29x crop), which comes with a mind-boggling world-record fastest speed of 1/180,000sec.
However, the electronic shutter also brings a greater risk of artefacts such as rolling shutter distortion or banding under artificial light, compared to the X-H2S with its stacked sensor and faster readout.
AI-based subject detection AF
Thanks to the inclusion of the latest X-Processor 5, the camera also boasts Fujifilm's  AI-based subject detection autofocus system that can recognise humans, animals, birds or various types of vehicle. Alternatively, there's a choice of using either 117 or 425 manually selectable focus points.
The sensitivity range still covers a range from ISO 125 up to 51,200, despite the increase in megapixels, and therefore smaller pixels.
The 5-axis in-body stabilisation (IBIS) promises up to 7 stops of shake correction. Used with lenses with optical image stabilisation (OIS) this can work in conjunction with the IBIS for enhanced stabilisation.
160MP multi-shot mode
With the X-H2, Fujifilm has introduced a high-resolution multi-shot mode that can give images up to 160MP. However, like the GFX series, these aren't processed in-camera, and instead need to be stitched together later on your computer. Note also that, due to the X-Trans sensor's colour filter arrangement, the camera has to take a total of 20-shots for this to work, rather than the 16-shots needed for similar Bayer sensor systems.
There are dual card slots for recording files, with one accepting CFexpress Type B cards and the other, UHS-II SD media. Power is provided by Fujifilm's familiar NP-W235 battery, which promises 680 shots per charge (economy).
Video functionality
Videographers are well served too. The X-H2 offers 8K output at 30fps, 4K at 60fps, or Full HD at 240 fps, all in 10-bit 4:2:2 colour. ProRes recording is supported internally, while either ProRes or BlackMagic raw can be output over HDMI. The camera is said to offer up to 12+ stops of dynamic range (DR) with F-Log, and up to 13+ stops of DR with F-Log2; 1 stop less than the Fujifilm X-H2S.
Microphone, headphone and full-size HDMI ports are all on board. There's no hard limit to the recording time, with Fujifilm promising 160 minutes continuous 8K30P at 25 °C
Tasteful simulation modes
Fujifilm's renowned Film Simulation modes are on board for in-camera colour processing, providing an array of pleasing looks. These range from the Velvia mode that's a favourite for landscapes, through to the more muted ProNeg options that are ideal for portraits. Meanwhile monochrome fans will appreciate the Acros mode. The camera also includes the option to output processed files as HEIF rather than JPEG, which promises the extra flexibility of 10-bit colour; but currently enjoys limited software support.
When it comes to connectivity, Bluetooth and Wi-Fi are both built in. As usual, you can connect the camera to your phone and transfer images across for further editing or sharing. You can also use your phone as a remote control, complete with a live view feed and the ability to change most shooting settings. There's also a simple shutter release option via Bluetooth, which is really useful, yet surprisingly still relatively uncommon.
Fujifilm X-H2: Features
High-resolution multi-shot: A high-res mode gives 160MP output from 20 raw files, but this can't be generated in-camera
8K video: The camera can record in 8K at 30fps and output ProRes or BlackMagic raw over HDMI
AI AF: Thanks to the X-Processor 5, the X-H2 gains the same AI-based subject detection AF as the X-H2S
Design: Physically, the body is identical to the existing 26.2MP X-H2S, with the only difference being the sensor
Accessories
The X-H2 is, as expected, compatible with all the same accessories as the X-H2S. This includes the FAN-001 cooling fan that facilitates extended video recording in warm conditions, and the VG-XH vertical grip, which adds a duplicate set of controls for portrait-format shooting, and houses two extra batteries for extended shooting times.
FT-XH file transmitter grip
Fujifilm has also now officially introduced the FT-XH File Transmitter Grip, which adds an array of pro-spec connectivity options. This includes high-speed 150Mbps Wi-Fi, an Ethernet port, and a USB-C port for smartphone tethering. It's priced at $999 / £949.
Fujifilm X-H2: Design and handling
In terms of its physical design, the X-H2 is identical to its faster twin the X-H2S, with the most visible difference being the 'S' emblazoned on the front of the latter. This is no bad thing, as I found the X-H2S handled extremely well when I reviewed it.
However, it's worth reiterating that unlike Fujifilm's other premium X-system cameras, the X-H2 is based on an entirely electronic control scheme, rather than the analogue dials and switches that are a hallmark of the X-T and X-Pro lines.
So, you get a conventional exposure mode dial with no fewer than seven programmable 'C' positions, customisable for stills or video.
Fully customisable
There are twin electronic dials for changing exposure settings, and a joystick on the back for selecting the AF point. The body is dotted with function buttons, almost all of which are customisable to suit your way of shooting. You also get quick access to settings using the Q (Quick) button.
The X-H2 feels very well-built in the hand, with a large comfortable handgrip, and weather-sealed magnesium-alloy construction. It's entirely identical to the X-H2S, so if you've tried that and like it, you'll like the X-H2. For those looking for a more compact mirrorless camera body, then the X-T4, and models like the X-S10 and X-S20 offer smaller options, but of course with entirely different specifications. The larger grip helps with a more secure hold, and this is particularly useful for larger telephoto lenses, such as the Fujifilm XF 100-400mm f/4.5-5.6 R LM OIS WR or the XF 150-600mm f/5.6-8 R LM OIS WR.
Like the typical DSLR design, you have front and rear command dials, giving you quick control over settings, and on the top there are dedicated buttons for Video, White Balance, ISO, and a custom function button. This makes it easy to quickly change common settings without having to go into the Q (Quick) menu.
However, others that have used Fujifilm's other cameras will prefer analogue dials. There's also a quaint charm to analogue dials that is clearly missing from the X-H2/X-H2s cameras. This will be down to one's own personal preference, as to which you prefer.
Viewfinder and screen
Also on board is the same excellent 5.76m-dot OLED electronic viewfinder (EVF), which provides 0.8x magnification and a 120fps refresh rate. This gives an excellent view of the scene, with plenty of detail right into the corners thanks to excellent optics. There's a comfortable eyecup, which is especially helpful in sunny conditions, and dioptre adjustment is available.
On default settings the camera previews any colour settings live in the viewfinder, as well as your exposure. When you half-press the shutter button, the aperture stops down to its set value, and you can preview depth of field. You can use compositional aids such as the dual-axis electronic level and any gridlines you've chosen.
You'll also find a Natural Live View option, which switches off all processing preview, making for an experience more like using an optical viewfinder. If your preference is video recording, there's a Log Assist view option, which aids when shooting with a flat log profile, giving a more natural rendering of the scene. You can toggle these on and off using a function button.
Beneath the EVF is a 3in, 1.62m-dot vari-angle touchscreen that can be positioned to face almost any direction, including directly forwards; making it perfectly suited for video and vlogging (LINK). A status display on top shows current exposure settings, as well as quickly letting you know the remaining shots even when the camera is switched off – (useful at a glance to see if the camera has a memory card in it or not).
Autofocus
The Fujifilm X-H2 offers the same number of focus points as the X-H2S, letting you select between 117 focus points (in a 13 x 9 grid), or 425 focus points (in a 25 x 17 array). There are additional area modes available, so that you can simply let the camera focus on subjects across the frame, without having to set this specifically. The combination of phase detection and contrast detection results in fast and reliable focus.
You also benefit from the same subject detection as the X-H2S, with detection of animals, birds, automobiles, motorcycles (and bikes), airplanes, and trains, as well as face and eye detection for humans, animals, and birds.
However, once you enable subject recognition for one of these subjects, the camera turns off human face and eye detection (and vice versa). Subject detection works very well the majority of the time, but if the camera doesn't automatically detect and recognise a subject, then it will switch back to standard AF tracking. This also performs very well.
Fujifilm X-H2: Performance and Image Quality
Despite the increase in resolution to 40MP, and the obvious additional demand this puts on the camera in terms of raw data to be processed, the camera still feels rapid and responsive. It's unlikely that you'd notice any slowdown unless you were using the X-H2 and X-H2S side-by-side.
The shutter noise is noticeable for how quiet it is. It can only be heard right next to the camera, operating with a soft click. If you need complete and utter silence, then of course, the electronic shutter is just so. You can also switch on a pre-recorded sound if you wish to hear when the camera is shooting, for example when shooting continuously.
Metering and auto white balance – which now features AI Artificial Intelligence Auto White Balance (AWB), which is on by default, and designed to give better AWB results. This works through Fujifilm's training of a system with a series of images (in the thousands) so that when the camera detects one similar, it is guided in how to set the white balance.
Metering is generally very reliable. However, in certain circumstances this can vary noticeably (wildly!), for example when using face detection, the camera will set the exposure based on the detected subjects face. This can make your exposure vary noticeably from shot-to-shot.
IBIS
In-body image stabilisation (IBIS) works well, giving you additional confidence when shooting in low-light conditions, and allows you to keep ISO speeds slower when needed. This works in combination with the lens, if it has optical image stabilisation (OIS), for added stabilisation.
Continuous shooting speeds do not match the Fujifilm X-H2S, with 15fps available with the mechanical shutter, and 20fps with the electronic shutter and a crop into the image. For the fastest throughput, using a CFexpress card is recommended, as performance will drop with an SD card. If you do use an SD card, then you can get the best performance from the use of a UHS-II card.
Dynamic range options
There are a number of different options designed to help you capture more dynamic range in your images beyond the most obvious method of shooting raw.
This includes DR and HDR options, with DR options including: DR100, 200, 400, and there is a slight but noticeable improvement in dynamic range when using these, albeit with an increase in ISO range as you step up through the options.
There's also an HDR drive mode which uses multi-shot, multi-shot, and these are automatically merged in camera giving you a JPEG and raw image. The options include HDR Auto, 200, 400, 800, and Plus. 'Plus' is the extra high dynamic range similar to the HDR you get on most smartphones.
In addition, you can also use the HEIC file format to capture more dynamic range in images, although it's worth noting that very few photo editing packages support this file format.
Colour reproduction is extremely pleasing, and to an extent this can be entirely customised to your own personal preferences: either by using the built-in film simulations, or by adjusting the myriad of settings. In fact, so popular and customisable are these settings, that you can even Google "Fujifilm film recipes" and find guidance from others on how to set these up to emulate additional film types or looks.
Pixel Shift Multi Shot – shooting 160MP images
The high-resolution 160MP mode is accessed via the drive mode dial and is called Pixel Shift Multi Shot. There are options for a short interval, with 1s, 2s, 5s, and 15s. You can delay the start by using the self-timer (recommended), and the camera will shoot these images as raw files, with no option to shoot JPEG(s). This takes 20 shots which you then need to stitch together on the computer. The camera needs to be used on a tripod and will not give you any indication as to whether the shots will merge together correctly or not.
To combine the images taken you need to use the Fujifilm Pixel Shift Combiner software (available for PC and Mac):
Real-world testing
On a relatively high-spec PC (Ryzen 5 3600, 6/12c/t, 16GB), it took roughly 15 seconds to combine for more accurate colour (RGB information at every pixel), and around 25 seconds to combine for high-resolution and more accurate colour.
This gives a high-resolution (160MP) 613MB DNG file, or a 40MP 195MB DNG file, which you can then use in Photoshop or the photo editing software of your choice.
The 40MP full-colour results can be quite subtle depending on the subject, and similar results could be possible by processing raw files and turning up the sharpening. This would also be a much quicker and less onerous process.
In our test shots, we had a 50% success rate. The larger 160MP image also included some rough edges. We hope that the processing and quality of the results will improve with future firmware and/or software updates, particularly considering the additional time needed in shooting, storing, and processing the images.
ISO and Noise
Noise performance is very good, well controlled, and with particularly impressive results at the lower ISO speeds where you will be able to see the most detail. As the ISO speed increases noise also increases and, as expected, this has a detrimental effect on the levels of detail recorded in the image.
ISO 12,800 is where it will come down to your own personal needs and preferences as to whether this speed is usable for you. However, we'd recommend avoiding ISO 25,600 as results don't look particularly good. Similarly, ISO 5,1200 shouldn't be used as noise is excessive and detail is dramatically reduced.
See additional sample photos taken with the Fujifilm X-H2 and the Fujifilm XF 56mm f/1.2 R WR lens.
Video recording
In-body Image Stabilisation performs fairly well when recording video, however, it doesn't quite match Micro Four Thirds cameras, and therefore for the most stable footage, it's likely you'll need to use a tripod, or gimbal when walking or vlogging, however, your needs may vary, and you may be able to hold a camera steadier, compared to the next person.
The IS modes include IBIS/OIS (where the IBIS will work in combination with OIS – if the lens has OIS), IBIS/OIS + Digital IS, and Off. An additional "IS Mode Boost" option is available, designed for 'static hand-held shooting'.
Detail captured in the 8K and 4K video modes is indeed impressive, and you could easily use the 8K footage and take still image captures from this if you so wished, giving you 33MP images.
Value for money
The Fujifilm X-H2 is available for $1,999 / £1,879 body only, which makes it excellent value for money, considering it's the highest resolution APS-C camera available, and one of the cheapest mirrorless cameras available that records 8K video.
Alternatives include the:
And without going to a full-frame camera, you're unable to match the (single-shot) resolution on offer, and if you do want to, you're looking at a much more expensive camera, such as the Nikon Z7 II.
For 8K video recording, you'll also need to go to a full-frame camera, and 8K video recording cameras as alternatives, includes the:
Although it's not just numbers that are worth looking at when it comes to choosing a camera, as the range and availability of lenses will also make a huge difference as to how usable a camera is, and whether it will suit your own needs, and as such the Fujifilm X system has an excellent range of X-Mount lenses.
Fujifilm X-H2: Verdict
To an extent, the X-H2 has been a known quantity ever since Fujifilm announced it was in development. The handling is identical to the X-H2S, the AF system works in just the same way with an advanced subject detection system, and the 40MP files contain plenty of detail.
Like other high-resolution cameras, it's worth noting that in order to get the best detail and image quality, you'll need to pay attention to the quality of the lenses you use. Whilst we used a recommended lens, the 16-55mm f/2.8, it was clear to see that by using a prime lens we were able to capture sharper and more detailed images. This is, of course, most noticeable when 'pixel peeping' and will benefit those interested in cropping or shooting detailed landscapes and other still life images, or where additional resolution and detail is of particular importance.
Noise performance is impressive, considering the increase in megapixels (and smaller pixels), and of course, the camera delivers Fujifilm's trademark colour reproduction which has won them many fans.
8K video at a sensible price
There's also the appeal of the 8K video mode, and if you're looking to step up to 8K video recording without spending $4,000 / £4,000+, then the Fujifilm X-H2 is well worth considering as it offers incredible value for money.
However, if this isn't needed, then Fujifilm is doing an impressive job of offering cameras suitable for all use case. For instance, high-speed shooting is catered for with the 26MP Fujifilm X-H2S, high-resolution by the 40MP X-H2, and for general shooting where you don't need the additional speed of the X-H2S, or the resolution of the X-H2, then the 26MP Fujifilm X-T4 offers an even more affordable option, whilst still offering a 26MP sensor, and high-speed shooting (up to 30fps cropped).
For those looking for a modern, progressive, and well-supported system, the range of Fujifilm X-series cameras is particularly impressive, with price points to suit almost everyone. And with this, you get access to an impressive range of lenses, from affordable primes, to long telephoto zooms. What more could you want?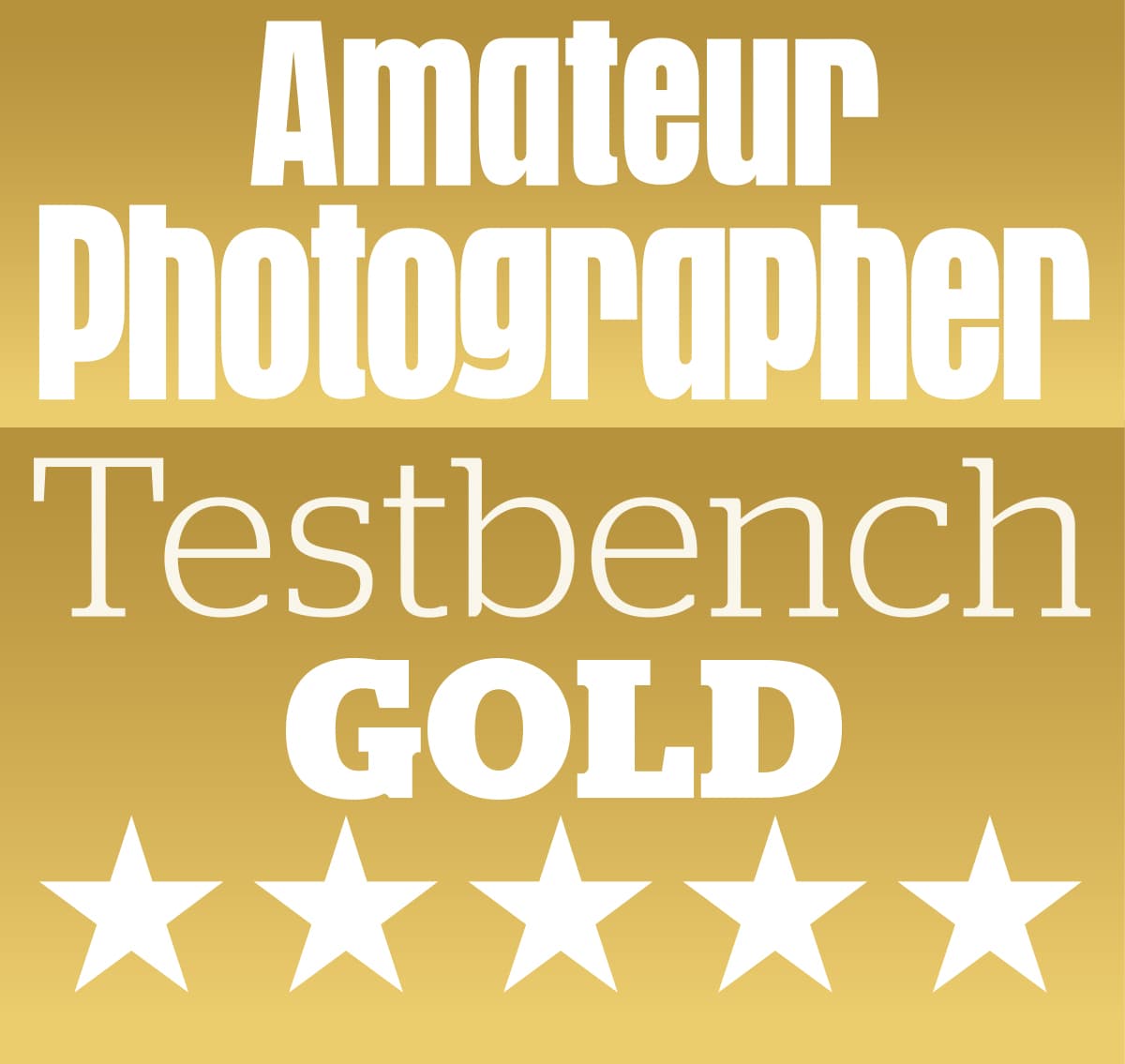 Review: Andy Westlake, Joshua Waller
Fujifilm X-H2: Full Specifications