The X-H2S is pro-spec flagship model designed for shooting sports and action. It introduces the firm's latest sensor, which is still 26.2MP in resolution, but now employs stacked technology for rapid shooting at up to 40 frames per second. Andy Westlake puts it through its paces to find out if it's the best Fujifilm camera.
Fujifilm X-H2S at a glance:
$2,499 / £2,499 body-only
26.2MP APS-C stacked BSI CMOS sensor
ISO 80-51,200 (extended)
40 frames per second shooting
6K 30p video recording
5.76m-dot viewfinder
3in fully articulated touchscreen
5-axis in-body stabilisation
Fujifilm launched the X-H1 in early 2018. It was the firm's first camera to feature in-body stabilisation and very much targeted at the photo/video hybrid market. While it proved a capable performer, it faced fierce competition from within its own ranks, notably the X-T3, a smaller and more charismatic camera that featured Fujifilm's next generation 26.2MP BSI CMOS X-Trans sensor offering improved image quality.
The X-H2S is equipped with an impressive line-up of hybrid features, and again it faces internal rivalry, from the X-H2 and the X-T5, both introduced a matter of months after the X-H2S. This time, however, the points of difference are clearer, so the chances of the 26.2MP X-H2S's sales being cannibalised are much lower, with both the X-H2 and X-T5 boasting BSI but not stacked 40MP sensors.
Without doubt, the X-H2S is the most ambitious APS-C camera we've yet seen. It's clearly trying to tempt photographers currently using high-end APS-C format DSLRs such as the Canon EOS 7D Mark II or Nikon D500, who appreciate the advantages the smaller format has to offer but don't see a suitable mirrorless successor in those firm's current line-ups. Even the impressively spec'ed Canon EOS R7 is a significant step down in terms of speed, build quality and price at $1,400 / £1,449 body only.
It'll come as no surprise to hear that this technology comes with a significant price tag. At $2,499 / £2,499 body-only, the X-H2S is in the price ball-park of impressive full-frame all-rounders such as the Canon EOS R6 Mark II ($2,499 / £2,779 body only) and the Sony Alpha 7 IV ($2498 / £2399). However, neither can match the X-H2S's sheer speed. Another alternative is the excellent OM System OM-1, which is even faster but uses a smaller 20MP Micro Four Thirds sensor, for $1,999 / £1,979. As a result, the X-H2S promises a unique combination of speed and image quality for the price.
Alongside the X-H2S, Fujifilm announced two lenses that say a lot about what the firm sees the camera as being best used for. The XF 18-120mm f/4 LM PZ WR is designed as a general purpose optic for video/stills hybrid shooters with a power zoom design. Meanwhile the XF 150-600mm f/5.6-8 R LM OIS WR is a long telephoto for sports, wildlife and other action photography. Read more about these lenses here.
Fujifilm X-H2S: Features
Let's take a closer look at the X-H2S's main specs. Its 26.2MP stacked sensor is designated X-Trans CMOS 5 HS. As the name suggests, it uses the firm's unique X-Trans colour filter array which is designed to suppress colour moiré. Paired with Fujifilm's X-Processor 5, it offers a standard sensitivity range of ISO 160-12,800, which is extendable to ISO 80-51,200. It's worth noting that the expanded settings aren't available when using Auto ISO.
The headline 40fps shooting is available in full resolution raw when using the silent electronic shutter, complete with autofocus and autoexposure tracking, and with a 140-frame buffer. Switch to the mechanical shutter, and it'll keep shooting at 15fps until either the power or card space runs out. No other APS-C or full-frame model can match this, and while the OM-1 shoots even faster, it won't keep going for as long. The stacked CMOS sensor design enables a scan time as 1/150sec for stills, and 1/180sec for video, to minimise rolling shutter distortion.
Turning our attention to autofocus, Fujifilm's innovative AI subject detection can recognise and focus specifically on animals, birds, cars, motorbikes, airplanes, or trains, with subject selection available via the onscreen quick menu. Like Fujifilm's previous models, the X-H2S can also detect and focus on human faces and eyes. Thanks to the sensor's rapid 120fps readout speed, the camera can also take autofocus readings more frequently, promising greater accuracy.
Another key feature is 5-axis in-body stabilization that's rated for 7 stops of shake reduction, and which works in co-operation with optically stabilised lenses. Unlike the firm's GFX models, the IBIS system doesn't support a high-resolution multi-shot mode, but that's not surprising with a camera that's much more focused towards sports and action shooting. Additional electronic stabilisation is on offer for video shooting.
Fujifilm's excellent Film Simulation modes are on board for in-camera colour processing, providing an array of attractive looks. These range from the Velvia mode that's a favourite for landscapes, though to the more muted ProNeg options that are great for portraits. Meanwhile monochrome lovers should appreciate the Acros mode. The firm has also included the option to output processed files as HEIF rather than JPEG, which promises the extra flexibility of 10-bit colour but currently enjoys limited software support.
When it comes to connectivity, Bluetooth and Wi-Fi are both built in. As usual, you can connect the camera to your phone and transfer images across for further editing or sharing. You can also use your phone as a remote control, complete with a live vie feed and the ability to change the most important shooting settings. There's also a simple shutter release option via Bluetooth, which is really handy yet surprisingly uncommon.
Optional VG-XH vertical grip
The firm will also be offering a matched VBG-XH vertical battery grip ($399 / £399), which includes a duplicate set of controls for portrait-format shooting. Like Fujifilm's other grips it holds two more batteries, effectively tripling the camera's stamina. It also features the firm's boost mode switch, which enables you to either speed up the camera's performance at the expense of battery life, or engage Eco mode to get more shots per charge.
An FT-HX network grip, which includes a built-in ethernet socket and support tethering to a 5G mobile device for file transfer, is also available for the X-H2S, but it costs $999 /£949.
Fujifilm X-H2S: Video features
Video specs are just as advanced. The camera is capable of internal recording in 6.2K resolution at 30fps, 4K at 120fps, or Full HD at 240fps; all with 4:2:2 10-bit colour. It can output either ProRes or BMD raw to an external recorder, via its full-size HDMI port.
Subject detection AF is available during video recording, and Flog2 output promises 14 stops of dynamic range. Fujifilm also claims that the X-H2S can keep recording for an extended time of up to 4 hours at 25 °C.
Optional FAN-001 cooling fan
To avoid over-heating and enable extended recording at higher ambient temperatures, the add-on FAN-001 cooling fan is available for $199 / £169. This simply bolts onto the back via two large screws, so you don't have to put up with the added bulk all the time. However, once it's installed the screen can't fold in, and is left sticking awkwardly out the side until you take the cooling unit off again.
Fujifilm X-H2S: Key features
Connectors: Headphone, microphone, USB-C and full-size HDMI ports are found on the left side. There's also a 2.5mm remote release port on the handgrip, and a flash PC sync port on the front.
Battery: Fujifilm's NP-W235 battery is shared with the X-T4, X-T5, X-S20, X-H2, GFX100S and GFX50S II. It promises 390 shots per charge when using the EVF, or up to 720 shots with the LCD in ECO mode.
Add-on fan: An optional cooling fan bolts onto the back for longer video recording times at high ambient temperatures. It costs £169.
Storage: The X-H2S employs a CFexpress Type B card slot alongside one for UHS-II SD. They can be used simultaneously or sequentially, or you can record raw to the CFexpress and JPEG/HEIF to SD.
Vertical grip: The matched VG-XH vertical grip ($399 / £399) includes a duplicate set of controls for portrait-format shooting. It also holds two more batteries, effectively tripling the camera's stamina.
Top LCD: This panel shows exposure settings at a glance when the camera is turned on, and the remaining card space when it's switched off.
Fujifilm X-H2S: Build and handling
One area where the X-H2S stands out in Fujifilm's range lies with its control layout. As it's aiming to attract users of high-end APS-C DSLRs, it's designed to look approachable and familiar to current Canon and Nikon users. So, rather than use analogue dials and switches like its predecessor, the X-H2S employs a purely electronic control scheme.
Instead of top-plate shutter speed and ISO dials, the X-H2 boasts twin control dials for changing exposure settings, which are set beneath your forefinger and thumb (there's also an aperture ring on all of the firm's XF lenses). You also get a conventional exposure mode dial, an AF-area joystick, and a large monochrome top-plate LCD showing key settings. Other buttons are dedicated to AF mode, ISO, and white balance, while the Q button brings up a customisable on-screen quick menu for setting everything else.
One of the advantages of this approach is that it allows much greater customisability of the camera to suit different users or shooting scenarios, both stills and video. Almost every button and dial can be customised, and no fewer than seven setups can be assigned to C positions on the mode dial to cover different shooting scenarios, either for stills or video. These setups can even be given meaningful names, although unhelpfully, they're only displayed when you press the Q button.
In the hand, the X-H2S is certainly a robust-feeling camera, with its large, comfortable handgrip and weather-sealed magnesium-alloy construction. Its deep grip provides secure handling with larger telephoto lenses such as the Fujifilm XF 100-400mm F4.5-5.6 R LM OIS WR or the XF 150-600mm F5.6-8 R LM OIS WR.
The key controls all fall nicely to hand, and once you've got a feel for where everything lies, it's quick and efficient to operate. Indeed, current DSLR users should feel right at home. However, I must admit I found it a little soulless compared to the X-T5's beguiling array of analogue dials and switches, which brings a more engaging shooting experience. But that's a very subjective opinion.
Fujifilm X-H2S: Viewfinder and screen
Fujifilm has equipped the X-H2S with an electronic viewfinder that offers 5.76m-dot resolution, 0.8x magnification and up to 120fps refresh rate. It's one of the best viewfinders I've used, providing a bright, clear view right into the corners of the frame. It's only surpassed by the 9.4m-dot, 0.9x unit found in the much more expensive Sony Alpha 1 and A7S III.
By default, Fujifilm previews colour processing live in the viewfinder, along with exposure across a +/-3 EV range. Half-press the shutter button and the aperture stops down to its set value, previewing depth of field. As usual, compositional aids such as gridlines and a dual-axis electronic level are available, with the latter toggled on or off via a button on the front.
There's also a Natural Live View option, which switches off all the processing to provide an experience more akin to using an optical viewfinder. For movie makers, a Log Assist option aids when shooting with a flat log profile, showing a more natural rendition of the scene. Either of these modes can be toggled on or off using a function button.
Fujifilm also offers a uniquely useful array of boost options. These allow you to prioritise the live view feed for resolution, low-light performance, battery economy, or a high frame rate to render fast motion smoothly. Crucially, these modes are made easy to access by pressing the 'down' key of the d-pad, unlike on other cameras, which generally require a trip into the menus. They can also be specified within custom shooting memories.
The rear screen is excellent, too. It's a 3-inch, 1.62m-dot touchscreen of the side-hinged, fully articulated type. It can be set to face in almost any direction, which means it's great for overhead or ground-level shooting, in both portrait and landscape format. Personally, I still prefer the X-H1's triple-hinged design for shooting stills, as it's quicker to use and stays in-line with the lens. But the big advantage of the X-H2S's screen in comparison is that it can be set facing forwards for self-recording.
Fujifilm X-H2S: Autofocus
When it comes to 'conventional' autofocusing, the X-H2 S performs extremely well. There's a choice between either 117 selectable focus points in an 13×9 grid, or 425 in a 25×17 array. The latter is naturally more precise in terms of where focus can be set, but slower to navigate. A combination of on-sensor phase detection and contrast detection results in fast and accurate focus, wherever the subject might be in the frame.
Clearly, though, with the X-H2S we're really interested in how well Fujifilm's new subject detection system works. This enables the camera to recognise and autofocus on animals, birds, cars, motorbikes, airplanes, or trains. It's one of those features where, if you haven't tried it, you'll probably wonder what all the fuss is about. Then, once you've used it for fast-moving action, you may decide you can't live without it.
Subject recognition is controlled from its own section of the Q Menu, separately from (human) face and eye detection. However, the two are mutually exclusive; engage one, and the camera turns off the other. You can specify whereabouts in the frame the camera should start looking for a subject using the joystick, even when using the wide/tracking AF area mode. If there are multiple possible subjects in the frame, you can (in principle) select between them in the same way, although this isn't always practical in rapidly changing situations.
Once the camera finds a subject of the selected type, it'll outline it in green in the viewfinder and then proceed to follow it around the frame. The system is sufficiently smart to attempt to focus on the most important part of a subject, outlining increasingly specific sections as they become larger and clearer. With an animal, this will be the body, then the head, and finally an eye; with a plane, it'll be the nose. If no subject of the specified type is detected, the camera will revert to conventional AF tracking based on colour, pattern, and distance, which also works very well.
I found subject detection did a good job of identifying cars, birds, or animals reliably even when they're distant and small in the frame, and then following them accurately. It's not foolproof, though. With low contrast subjects the camera has a certain tendency to shift focus onto the background, especially if it's detailed and close to the subject (such as with a bird perched in a tree).
Using the default settings, the system also seems to be quite easily distracted when the subject disappears briefly behind an obstacle, although in principle, this could be addressed using the AF-C custom settings menu. My overall impression is of a system that's not quite as reliable out of the box as those from Sony or Canon, but which is still likely to give better results than simple AF tracking.
Fujifilm X-H2S: Performance
Like other cameras with stacked sensors, the X-H2S is noticeably just that bit faster and nimbler than its peers. It starts up almost immediately when you flick the power switch, and then responds instantly to all the physical controls. The only time it ever feels laggy is when trying to operate the Q Menu by touch; on several occasions I found myself tapping away at the touchscreen and getting no response for a second or two. But otherwise, it's every bit as slick and refined as a professional model should be.
It's also very quiet. The mechanical shutter operates with just a soft clack, while the electronic shutter is inherently silent. The camera allows you to play a pre-recorded shutter sound to provide audible feedback that you're actually taking pictures, which can be especially useful during burst shooting.
Fujifilm's metering and auto white balance are both reliably excellent, and usually only need to be adjusted for creative purposes. The viewfinder also gives a very accurate preview of how the finished image will look, which makes it particularly easy to judge how much exposure compensation you may need to apply to achieve a desired effect. The Film Simulation modes give as attractive colour as always – I generally left the camera set to Astia/Soft by default, switching on occasion to the other options for specific looks.
Fujifilm's in-body stabilisation works well, and I was able to get sharp images hand-held at shutter speeds as slow as 0.6sec when using the 16-55mm f/2.8 zoom at wide-angle. This is on a par with cameras like the Sony Alpha 7 IV, although it's some way off class-leading Micro Four Thirds models such as the Panasonic Lumix GH6 and OM System OM-1. More to the point, it means that your hand-held images shouldn't be affected by camera shake in most situations, with subject motion blur more likely to be a problem.
At the other extreme of the focal-length range, a combination of effective stabilisation and the extra reach afforded by APS-C means you can easily hand-hold long telephoto zooms such as the 100-400mm f/4.5-5.6 and 150-600mm f/5.6-8, with the latter giving a remarkable 900mm equivalent view.
In my tests, the camera matched its specified continuous shooting speeds, shooting in raw at 40fps for 140 frames before it started to stutter. Drop the frame rate to 15fps, and it'll keep on going indefinitely. You'll need to use a CFexpress card to achieve this, though, and not surprisingly the performance drops with an SD card. If you make the mistake, as I did, of inserting a UHS-I card and inadvertently directing a high-speed burst to it, be prepared for the camera to lock up for a painfully long time as it clears the buffer.
One oddity is that by default, the exposure is fixed at the start of a burst. This can be problematic for shooting outdoors on sunny days when the subject may be moving rapidly between light and shade. To get the camera to continuously adjust exposure between frames requires navigating the labyrinthine menus to find the 'Shutter AE' setting (Set-up menu, Button/Dial Setting), and then counter-intuitively, turning it Off. On a more positive note, though, I saw no obvious disadvantage to shooting with the electronic shutter in terms of rolling shutter distortion.
Raw image quality is every bit as good as we'd expect. Older stacked sensors perhaps lacked a little in terms of dynamic range compared to their conventional counterparts, but that's no longer really the case. There's scope to boost shadow detail in the X-H2S's raw files by at least four stops before noise becomes at all problematic. It's perhaps not quite up with the best full-frame cameras, but it should be sufficient fo most purposes, especially when augmented by AI noise reduction software.
How to connect your Fujifilm X-H2S to your smartphone
You can download the Fujifilm Camera Remote (App Store for Apple or Google Play for Android) to your smartphone for free, the app lets you remotely control your camera, use live view shooting, import and transfer images, as well as automatically transfer images that you've marked for transfer on your camera. For detailed steps read our guide on how to use Fujifilm Camera Remote app.
Fujifilm X-H2S: ISO and Noise
In terms of image quality, the X-H2S behaves in much the same way as its 26.2 MP siblings. It delivers clean, detailed files at lower sensitivities up to about ISO 800, with a little luminance noise then appearing when you crank it up to ISO 1600. Even so, I'd still be perfectly happy to shoot at ISO 6400, with the top standard ISO 12,800 setting also being acceptable when lighting conditions are poor.
However, the extended ISO 25,600 and ISO 51,200 options aren't brilliant, and I'd steer clear of using them. If you don't have to make large tonal adjustments, you'll get pretty much as good results from camera JPEGs as when processing raw files.
Fujifilm X-H2S: Our Verdict
Fujifilm is the only company that's taking APS-C mirrorless seriously at the moment, in terms of both camera design and lens range. With the X-H2S it's really driven this point home, creating a truly high-performance, pro-spec model that's especially suitable for sports, wildlife, and action shooting. Crucially, it's backed up by a comprehensive range of top-notch lenses.
In contrast, Sony's A6000-series bodies are outdated and nasty to use, while Canon and Nikon's APS-C cameras are much less capable and suffer from extremely limited matched lens line-ups. The only real competition comes from Micro Four Thirds, but neither the OM System OM-1 nor the Panasonic GH6 offers quite as high performance as the X-H2S.
Perhaps the real attraction of the X-H2S becomes clear when you use it with long lenses such as the 100-400mm f/4.5-5.6 or the 150-600mm f/5.6-8. You get breathtaking shooting speeds in a relatively lightweight package that's easy to use hand-held, and which offers impressive telephoto reach at a much lower price than a comparable full-frame kit. And while you may well not need 40fps very often, it's an impressive option to have available.
Naturally, Fujifilm users may be tempted to go for the more affordable and higher resolution X-T5, a camera that can shoot at 20fps with its electronic shutter and also has subject detect AF. You can't, of course, ignore the price. The X-H2S is without doubt the most capable APS-C camera yet made, but at $2,499 / £2,499 body-only, it's also one of the most expensive. However, this reflects the fact that the added complexity of stacked sensors makes them more expensive. If you want the extra speed and performance, you've got to pay for it. In the full-frame world, that would mean shelling out $4,500 / £4,000 on the Sony Alpha 9 II, not to mention larger and heavier lenses to get the same telephoto reach. So in these terms, the X-H2S is arguably cheap for what it offers. It's a sensational camera that offers remarkable performance in a smaller and more affordable package than its full-frame competitors.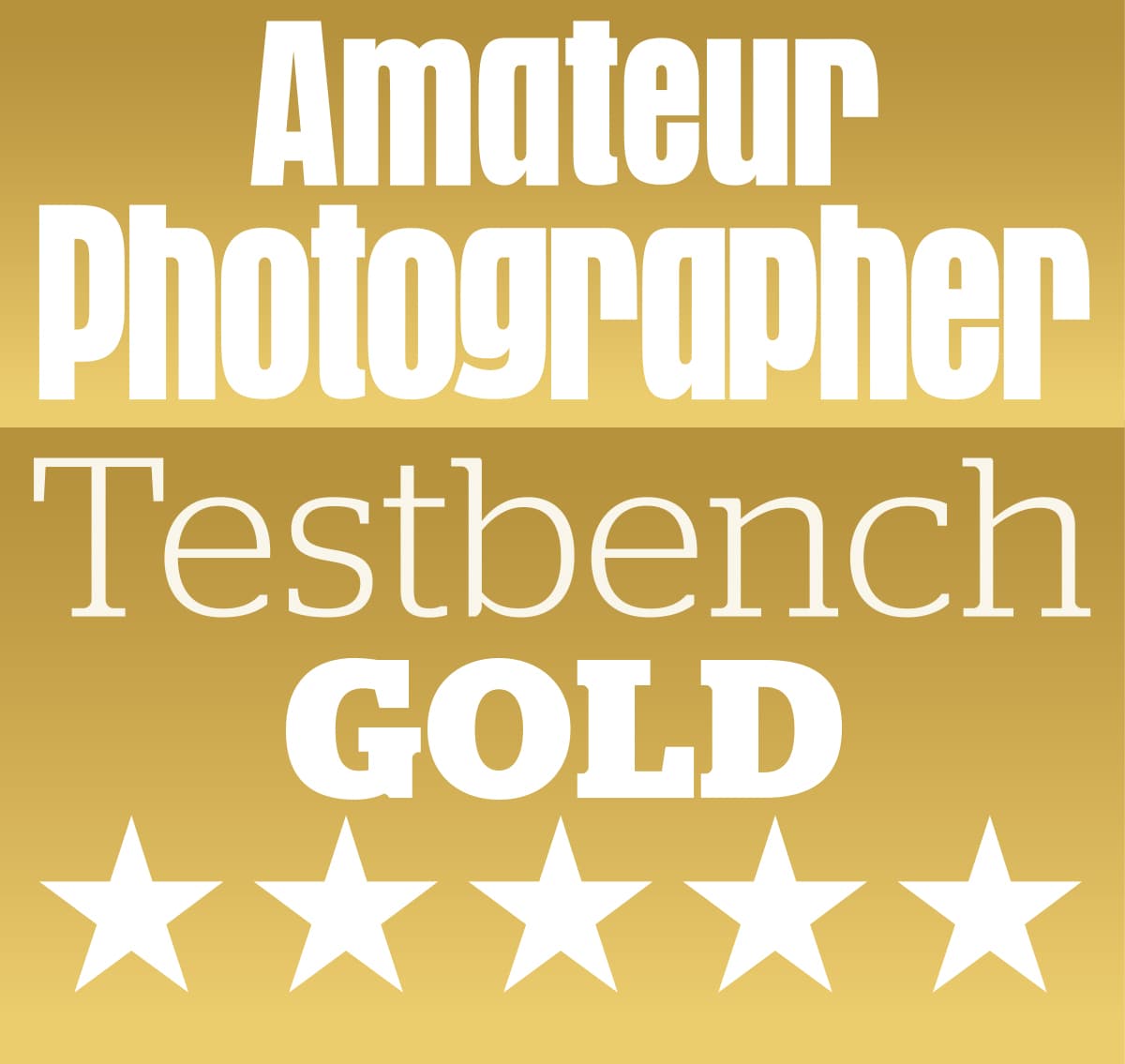 Find more great Fujifilm options in our guide to the best Fujifilm cameras and the best lenses to use with the 40.2MP Fujifilm X-T5 and X-H2.
---
Follow AP on Facebook, Twitter, Instagram, YouTube and TikTok.
---
Fujifilm X-H2S: Full Specifications