The Canon RF 24-105mm F4-7.1 IS STM is a kit lens option for full frame Canon R series cameras. It's commonly bundled with the Canon EOS RP, Canon EOS R6 and EOS R6 Mark II models, but is also sold separately.
Canon RF 24-105mm F4-7.1 IS STM – At a glance
$299 / £359
Standard zoom lens
For Canon EOS R cameras
Aperture range f/4-7.1 – f/22-40
20-34cm minimum focus distance
67mm filter size
76.6 x 88.8mm long, 395g
Combined Focus/Control ring
5-stop optical image stabilisation
24-105mm lenses are popular as more versatile, longer-range standard zooms for full frame cameras, and most camera makers offer them. In fact, Canon makes two. There is a more expensive and heavier constant-aperture RF 24-105mm F4 L IS USM lens that's similar to offerings from other camera brands. But the RF 24-105mm F4-7.1 IS STM reviewed here is unusual in being a lot lighter and a lot cheaper, and designed for users who want the same focal range but don't want to spend professional lens money.
Canon RF 24-105mm F4-7.1 IS STM – Features
There is one very obvious compromise in the design of the Canon RF 24-105mm F4-7.1 IS STM to keep down the weight and the cost, and this is the variable maximum aperture, which shrinks from f/4 at the 24mm end of the zoom range to f/7.1 at 105mm.
This means you have less control over depth-of-field and background blur at longer zoom settings, and you may also have to use slower shutter speeds or higher ISO settings to compensate for the smaller available lens apertures. This isn't necessarily a problem, especially in regular outdoor lighting, where you will often be shooting at smaller apertures anyway.
What you gain is a smaller and lighter lens that balances much better on compact Canon mirrorless bodies like the EOS RP and Canon EOS R8. With a length of 88.8mm and a weight of just 395g, the RF 24-105mm F4-7.1 IS STM is much easier to handle and carry around than usual for a 24-105mm lens. In comparison, the F4 L version is 107mm long and weighs 700g.
Canon's lower-end mirrorless bodies don't have in-body stabilisation, but Canon typically incorporates optical stabilisation into its lenses, including this one. Canon says its IS mechanism offers up to 5 stops of shake compensation.
The RF 24-105mm F4-7.1 IS STM also has a customisable control ring, a standard feature on Canon RF lenses. This can be used either for focusing or to control one of several camera settings. I set it to control the aperture. There's a sliding Focus/Control switch on the side of the barrel to swap between the Focus and Control modes.
The front of the lens has a 67mm filter thread, which is a common size. The lens has an internal focus mechanism, and the front of the lens doesn't rotate during focusing, so you won't have any trouble using graduated filters or polarizers.
Canon RF 24-105mm F4-7.1 IS STM – Build and handling
The RF 24-105mm F4-7.1 IS STM doesn't seem an especially small lens, until you compare it to a typical 24-105mm f/4 standard zoom, including Canon's own. It's then that you see just how much weight and bulk has been saved with its variable-aperture design. If you still think it's too large, then the only real alternative is the retracting Canon RF 24-50mm F4.5-6.3 IS STM kit lens, but that's a lot more limited in its focal length range.
Although it's one of Canon's cheaper 'consumer' lenses, the RF 24-105mm F4.5-7.1 IS STM actually feels very well made. The finish feels good, the zoom ring has even resistance across its fairly short throw, and there's no 'zoom creep' from the weight of the lens if you tip the camera forward. When you choose a zoom setting, it stays there.
The Focus/Control ring has a very nice feel to it too. It's a focus-by-wire system so there's no distance scale and no hard end stops to the focus travel, but it's smooth and light and has no play or 'slop'. It's perfect for manual focusing, but the lack of a click action does make it feel a little vague for controlling camera settings, such as the aperture. Some RF lenses have dual control rings, but not this one, so this single ring has to do both jobs.
The overall feeling of quality extends to the metal mounting plate on the rear (the cheaper RF 24-50mm F4.5-6.3 IS STM lens has a plastic plate). This might be one of Canon's cheaper lenses, but it has a real feeling of quality both in the materials used and the way it handles.
One small annoyance is that there's no AF/MF switch on the lens barrel. If you want to focus manually you have to set the MF mode on the camera body before you can use the control ring for focusing.
Canon RF 24-105mm F4-7.1 IS STM – Autofocus
Canon's STM autofocus system is very fast and effectively silent. It takes a fraction of a second to travel from furthest to nearest focus even at maximum zoom, and in normal use it's practically instantaneous. It moves smoothly from one focus point to another with no hesitation or 'hunting' when it gets there. Autofocus performance depends a lot on the camera used, of course, but it's clear from testing it on the EOS R8 that this lens can keep up with Canon's latest and fastest bodies extremely well for a non-professional lens.
The same applies to video, where the RF 24-105mm F4-7.1 IS STM offers extremely smooth and progressive focus shifts. Here its silent operation is even more valuable, especially if you're using the camera's on-board mic, which will be very prone to picking up any operational sounds.
It may seem as if the focus shifts in video can be a little too leisurely, but the answer lies in the camera settings, where you can adjust the speed at which the camera refocuses. Many videographers prefer slower, more 'cinematic' focus changes, but you can speed them up – it's not a limitation of the lens.
Canon RF 24-105mm F4-7.1 IS STM – Performance
Some of Canon's consumer-level RF lenses rely heavily on digital lens corrections, and this is one of them. Uncorrected, any images shot at the shortest 24mm focal length will have such strong barrel distortion that the corners of the image turn black. However, corrections are applied automatically to in-camera JPEGs and most raw processing software – Lightroom and Adobe Camera Raw included – will automatically apply a lens correction profile. The only time these necessary lens corrections become an issue is when you use raw software that doesn't have a matching correction profile – at the time of writing, Capture One does not.
The question is whether Canon's combination of optical and digital corrections produces better images, and the results from the RF 24-105mm F4-7.1 IS STM are really impressive for a lens with this focal range and price point.
In fact, JPEGs straight from the camera are corrected so well that they are effectively aberration-free. There's no distortion, no chromatic aberration and no corner shading. What's more, they show impressive edge sharpness, though the definition at the extreme edges can fall away a little at 24mm.
With longer range zooms like these, especially inexpensive ones, you might be used to avoiding the longest focal lengths where possible or expecting some softness. Not here. Images shot at 105mm on the RF 24-105mm F4-7.1 IS STM look as crisp as those shot at 24mm. If there is some fall-off in quality, it's so slight that only the most determined pixel-peepers will care.
In fact, compared against Canon's pro level RF 24-105mm F4 L IS USM lens, this one actually looks more consistent for edge-to-edge sharpness.
The image stabilisation is extremely impressive too. Canon claims up to five stops of shake compensation, and this lens gets pretty close to that in everyday shooting – you can't always say that about manufacturers' stabilisation claims. If you choose a Canon EOS RP or EOS R8 you might be worried about their lack of in-body-stabilisation, but with this lens, you can stop worrying.
It also does a good job of stabilising hand-held video, or at least, the micro-jitters caused by hand holding. It's less effective at smoothing out jerky camera movements, but then that's why so many videographers use gimbals.
Canon RF 24-105mm F4-7.1 IS STM – Verdict
If you judge this lens solely on its specifications, you might be expecting a cheaply made lens of very average performance and limited usefulness for serious photographers. That's not what you get.
Canon's use of software corrections produces a lens that punches well above its weight for image quality. You might choose the more expensive Canon RF 24-105mm F4 L IS USM for its constant maximum aperture and build quality, but you'd be unwise to expect better images than this lens provides.
There are some disadvantages, notably the variable maximum aperture. This limits what you can do with manual aperture/iris control in both stills photography and video, as the apertures available will change with the zoom setting. It also means that the further you zoom, the more you'll be forced towards slower shutter speeds or higher ISO settings.
But as an affordable, portable, walkaround standard zoom, the RF 24-105mm F4-7.1 IS STM is pretty exceptional. Its autofocus is silent, smooth and very fast, and its optical stabilization is equally impressive. And for filmmakers, the variable maximum aperture might be a nuisance, but the smooth and silent focus transitions are a real bonus.
Very often, 'consumer' lenses are built down to a price and are no better than they have to be. However, the Canon RF 24-105mm F4-7.1 IS STM might indeed be built down to a price, but it's way better optically and operationally than its modest price suggests.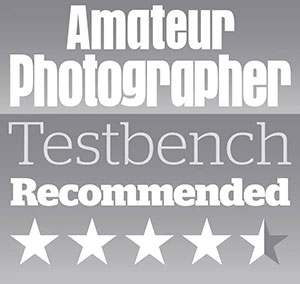 ---
Further reading:
---
Follow AP on Facebook, Twitter, Instagram, YouTube and TikTok.