Welcome to Smartphone Picture of the Week! Each week, we select and share the best of your smartphone photography in an online feature here on our website, and on our social media. This week's smartphone photograph is by Suhail Ahmed using an iPhone XS Max. 
Suhail Ahmed, iPhone XS Max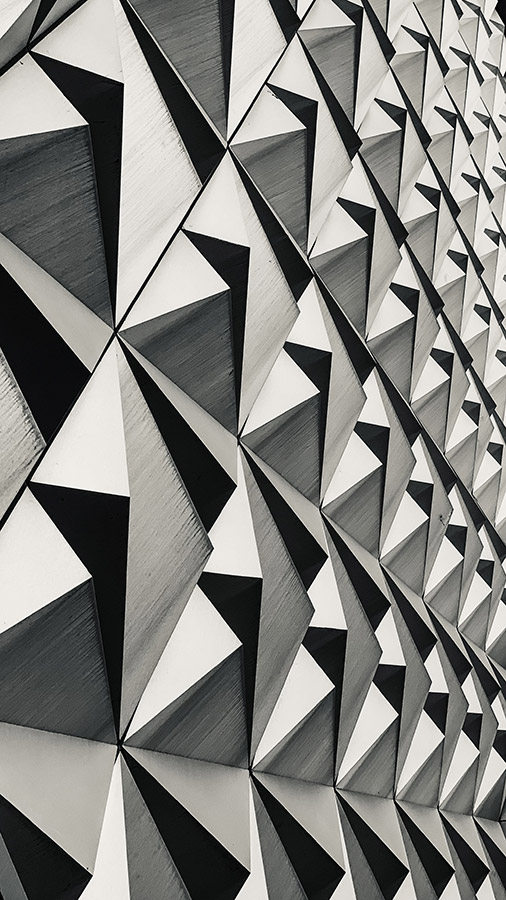 "I am student who is currently pursuing a BTech degree but have a great passion and vision on photography. I like to relive the moments by capturing tiny details with my DSLR and phone. I put myself in the surroundings and try to see things which other people neglect to see.
Regarding this photo, it was captured in Chennai, India. It was this patterns on a random building which I came across while wandering around the streets. It depicts to me as a broken structure that's been put together which forms a new perspective of beauty to the building.
This picture was taken to show that one's beauty can be seen in different perspectives. I also titled it as 'The Broken Pieces' because it relates to us humans that we fear of some situations and we often hurt ourselves with shattered feelings, but this fear is to guide us to the right perspective. Thus, they are able to reassemble the broken pieces in to an Art."
Social media:
Instagram: @x_apturian
Submit your photos
Want the chance to feature here on our website and across our social media? All you have to do is share your smartphone photographs on social media with the tag #APSmartphonePicoftheWeek. You can also send in photographs to ap.ed@kelsey.co.uk with "Smartphone Pic of the Week" in the subject line.
iPhone vs Android: Which is better for photography? We've rounded up the best camera phones for photography and the best camera phones you can get on a budget here.
Read our smartphone reviews here: Smartphone Reviews
See more smartphone photography guides:
How to take amazing portraits on a smartphone
Black and white smartphone photography guide
How to take great macro photos on a smartphone
Best camera phone accessories 2023
11 best smartphone photography apps to download now
---
Further reading:
Why do I have to buy an iPhone if I want a small flagship phone?
iPhone 12 Pro – Smartphone Picture of the Week
iPhone 14 Pro Max – Smartphone Picture of the Week
Samsung S20 FE – Smartphone Picture of the Week
Google Pixel 7 Pro – Smartphone Picture of the Week
---