Round Five of Amateur Photographer of the Year 2023 is now open! The theme is Portraits. Submit your best portrait photography to our APOY 2023 competition, find out how below
---
Whether in the street, at home or in the studio, and be it natural or posed, photographing people will never go out of fashion. A portrait should be a collaboration between subject and photographer, and should reveal something about both. When choosing to photograph in a more formal style, remember not to overcomplicate either the pose or the lighting – simplicity makes for a far more polished and memorable image. Character is also a hugely important element in any portrait; viewers want to have an idea of the sitter's personality and life experience, and this can be conveyed via clothing and expression, and even light. Whether shooting in natural or with studio light, pay attention to maintaining a catchlight in the eyes, and making sure any shadows enhance, rather than detract from the overall result.
Amateur Photographer of the Year 2023 (APOY) – Round Five, Portraits
Your guest judge, Carolyn Mendelsohn
Your guest judge for Round Five, Portraits, is Carolyn Mendelsohn, an artist and portrait photographer based in the UK, whose practice is rooted in telling stories and amplifying the voices of those who are not always heard.
She is a Nikon Europe Ambassador and Ambassador for the Royal Photographic Society, as well as the founder of Through Our Lens, a workshop and mentoring programme. Her book, Being Inbetween, was published by Bluecoat Press in 2020 and her work has been exhibited and awarded widely, as well as featured in the likes of The Guardian, The Sunday Times, The Telegraph and British Journal of Photography. See more at www.carolynmendelsohn.com
The closing date for this round is 26th June 2023.
Need some guidance for your Portrait APOY 2023 entries? See all of our guides here, or check these out:
Best portrait tips from the pros
How to take portraits on a smartphone
How to Shoot Portrait Photos at Home
How to take better portraits on a budget
---
Young Amateur Photographer of the Year 2023
For the third time, we are running an APOY Young Photographer of the Year competition, in order to encourage our up-and-coming snappers. Entrants should be 21 years old or younger by the competition's final closing date of 13 November 2023. All the categories are the same as for the main competition – simply select the Young APOY option on Photocrowd when you upload your images. This category is free to enter; each category winner receives a £250 voucher, and the overall winner receives a voucher for £500 to spend at MPB.
---
APOY 2023, Camera Club award
Do you belong to a camera club? You can accumulate points for your society when you enter APOY, and after all ten rounds are complete, the one with the most points wins a £500 voucher to spend at MPB, and a Rotolight NEO 3 Pro Imagemaker Kit worth £650. The kit includes one NEO 3 Pro, a custom NPF-770 battery, a pouch, diffuser dome, ballhead and cold shoe. It's the brightest LED on-camera light ever made, and comes in a compact form factor you can take anywhere.
---
Plan your APOY 2023 entries
Below is a list of all this year's rounds, including opening and closing dates:
Round One, Black & White: Opens 8th February. Closes 6th March
Round Two, Travel: Opens 7th March. Closes 3rd April
Round Three, Macro: Opens 4th April. Closes 2nd May
Round Four, Landscapes: Opens 3rd May. Closes 30th May
Now open: Round Five, Portraits: Opens 31st May. Closes 26th June
Round Six, Architecture: Opens 27th June. Closes 24th July
Round Seven, Street: Opens 25th July. Closes 21st August
Round Eight, Wildlife: Opens 22nd August. Closes 18 September
Round Nine, Action: Opens 19 September. Closes 16 October
Round Ten, Low Light: Opens 17 October. Closes 13 November
---
Amateur Photographer of the Year 2023 – What could you win?
The winner of each round of APOY 2023 receives a £500 voucher to spend on anything at MPB, with vouchers for £100 and £50 going second and third places respectively.
The weather-resistant Nikon Z 7 II features a 45.7MP full-frame BSI CMOS sensor, an ISO range of 64-25,600, 5-axis in-body image stabilisation and 10fps continuous shooting. It received 4.5 stars when reviewed in AP and was described as having 'fabulous image quality'. This mirrorless camera can be found at MPB for between £1,939 and £2,309.
With a 26.1MP APS-C X-Trans CMOS 4 sensor, ISO range of 160-12800, 15fps continuous shooting and 5-axis in-body image stabilisation, the Fujifilm X-T4 was awarded five stars when reviewed in AP, and was described as 'a phenomenally versatile camera'. It is available at MPB for £1,149 in like-new condition.
Perfect for portraits, the Canon EF 85mm f/1.4 L IS USM features four stop of Image Stabilisation, plus a wide aperture that's ideal for shooting in low light and throwing your background out of focus. It's also dust and moisture resistant. Find this super-sharp DSLR lens at MPB for between £899 and £1,199.
See our pick of the best cameras, lenses, budget lenses, and smartphones for portrait photography
Check out mpb.com to take your pick from thousands of items of second-hand gear at MPB.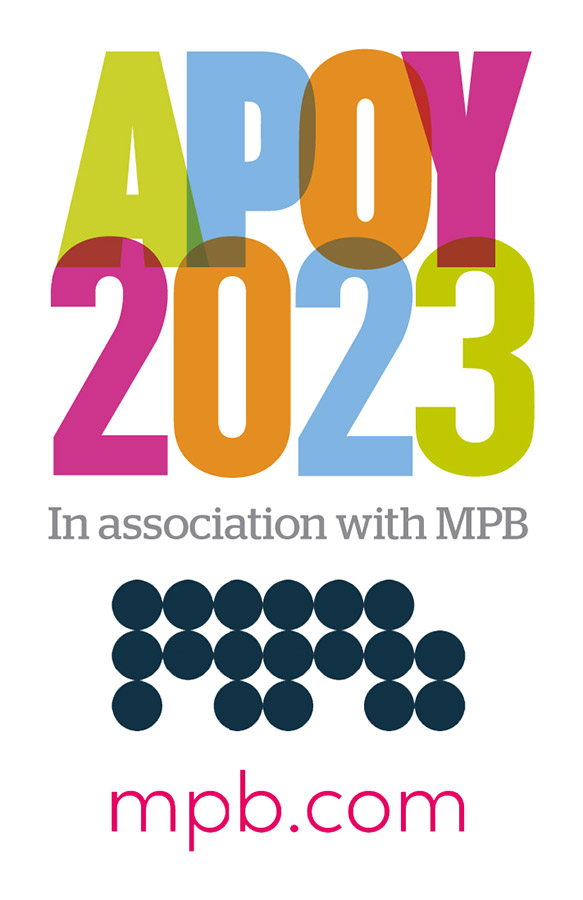 ---
More information about Amateur Photographer of the Year can be found here.
---
Further reading:
Best photography competitions to enter
The do's and don'ts of working with models
Boudoir photography – the complete guide
Lighting tips for maternity photography
Top fine art portrait photography tips
Best Canon RF lenses for portraits
---