Portrait lighting can seem like a very challenging area, but as you'll see if you follow these tips from award-winning professional, Tianna J Williams, you can get up to speed relatively quickly – and without spending a lot on equipment. Tianna only started as a pro six years ago and has learned some really valuable portrait lighting secrets.
Tianna swapped a career as a midwife to pursue her dream of becoming a pro photographer and has since won numerous awards for her portraits. Back in 2017, she left behind the responsibility of bringing new life into the world for the challenge of the self-employed life of a photographer. Starting out with nothing more than a passion for photography, her photographic journey has taken her from shooting in her living room to creating beautiful portraits in her spacious studio in one of the trendiest areas in Birmingham.
Initially dabbling in different genres, it was a masterclass she took in 2018 that reminded her of her underlying passion for women and convinced Tianna to use her experience as a midwife to leverage her business as a maternity session specialist.
Tianna has built a multi-award-winning practice specialising in maternity photography, empowering her clients through beautiful portraits that capture their journey from pregnancy through to motherhood. Many of her clients return once the baby has arrived, to carry on the traditions of memory-making.
Now a Nikon Creator, Tianna's work is also increasingly encompassing a broader portfolio of portraiture beyond the maternity sphere. In her downtime, she spends a lot of time exploring creative lighting and styling techniques that she can use on her clients.
If you are inspired by Tianna's success, check out our guides to portrait photography and how to master fine art portrait photography. We've also got money-saving guides to the best cameras for portrait photography and the best lenses.
What are Tianna's top tips for better portrait lighting?
Last December, Tianna embarked on a collaborative project with a friend and fellow photographer Simon Lewis, armed with a mood-board, an incredible model, backdrops and the intention to create something great. Below, she explains how she achieved such amazing results. Read on for her insights and advice. 
Paramount lighting
This portrait, of Glory Eselojor, was lit using an Elinchrom ELC500 monobloc flash, modified with the 150cm Indirect Octa as the key light and positioned in an 'almost' paramount position. Paramount lighting, also known as butterfly lighting, is recognisable for the 'butterfly wing' shaped shadow under the nose. See Tianna's diagram below.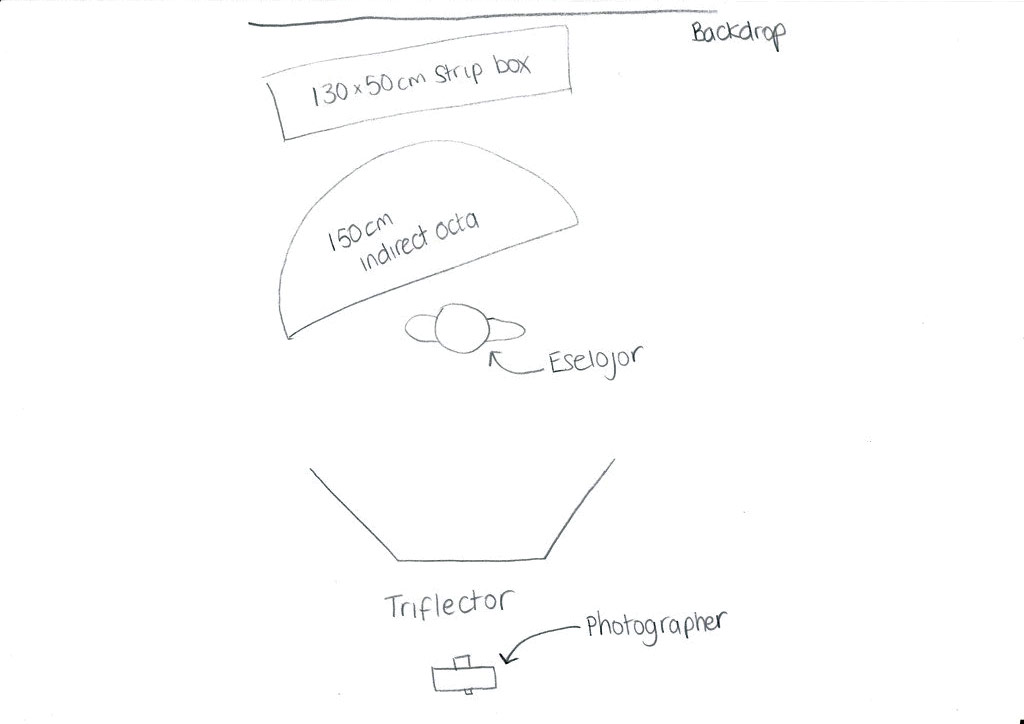 The light is usually above the client, feathered or angled towards them. It is a popular style used by Paramount Studios (hence the name) and by many beauty and portrait photographers today. A 130x50cm strip box was also used to provide some separation from the background and slightly illuminate her hair. My Click Props triflector was placed low down in front of her for fill.
Beauty lighting
This is what I would call classic beauty portrait lighting. Also known as clamshell, where there is light above your client and a reflector or source of light/bounce directly under the main light source. It is perfect for portraits and especially maternity, when you want to flatter a client.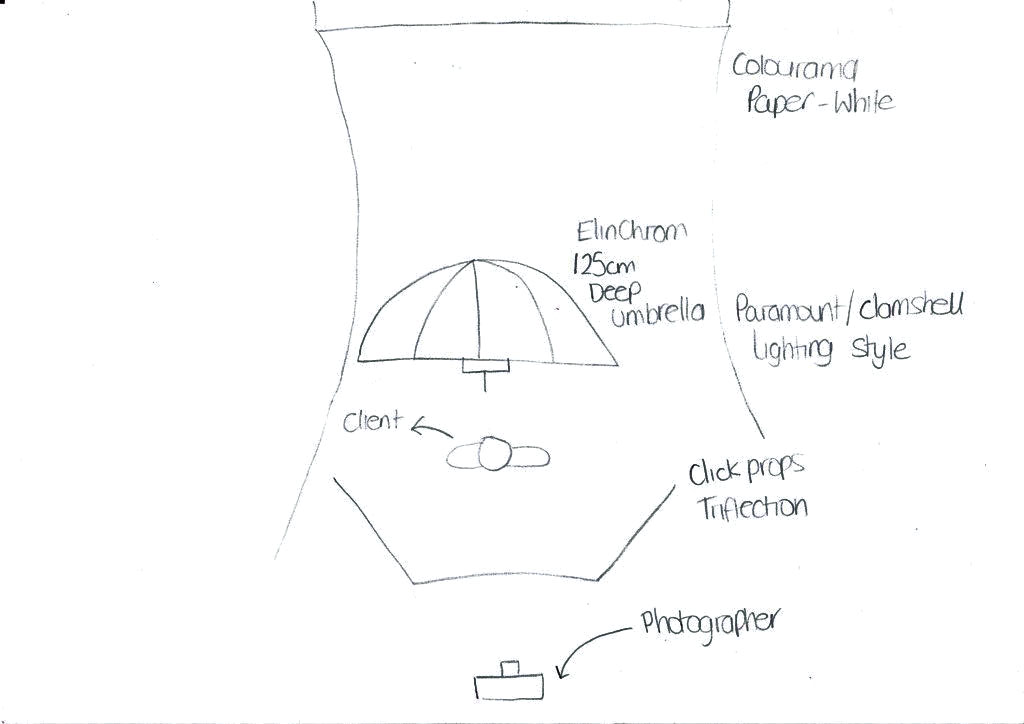 I used an umbrella here to keep the light soft enough but smaller so more control over spill onto the background. Underneath that, is my favourite triflector. It gives an incredible bounce of light, beautiful catchlights and fill into the shadows.
Backlight
This image was created using two Elinchrom D-Lite 2's inside a Manfrotto Lastolite Hilite (essentially a large, free-standing fabric lightbox that creates a 'wall' of light). I used this as a backlight, which meant the photographer-facing side of the client is in shadow.
With this set-up, to ensure I retain detail in those areas, I use two large 2.4×1.2m V-Flats (foam board reflectors) with the white sides facing the client, which gives a pleasant bounce of light back into the image. This gives me a bit more flexibility in post when lifting shadows and editing my image to give a nice, bright photograph with a soft, natural feel.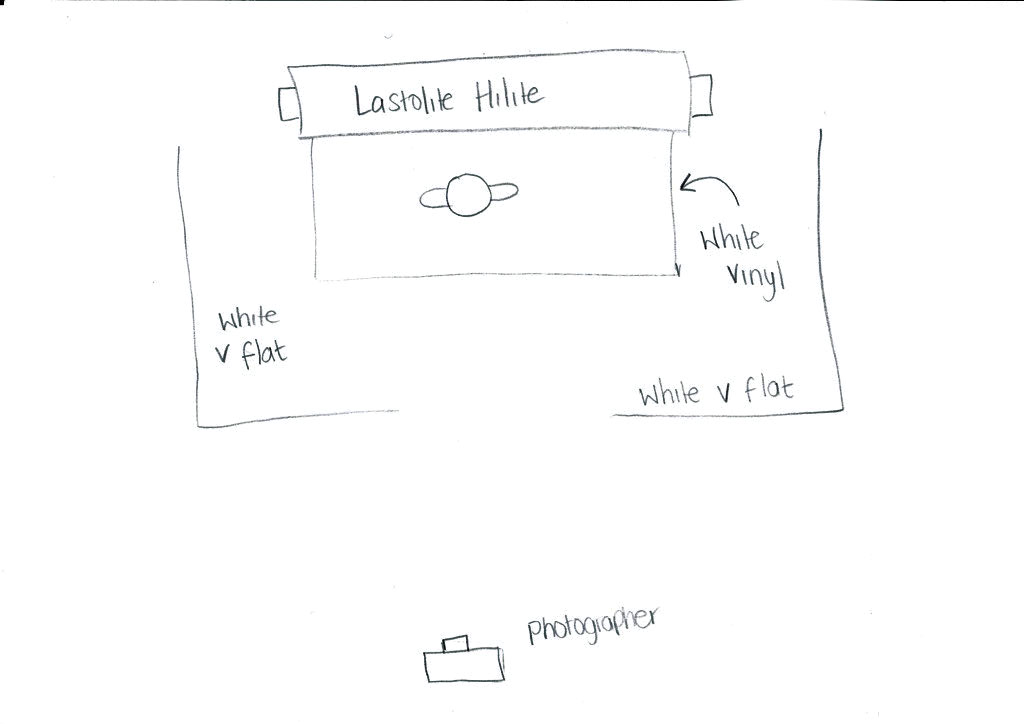 Mixed lighting
This set-up is relatively new for me. I used a mixed lighting set-up to create this image.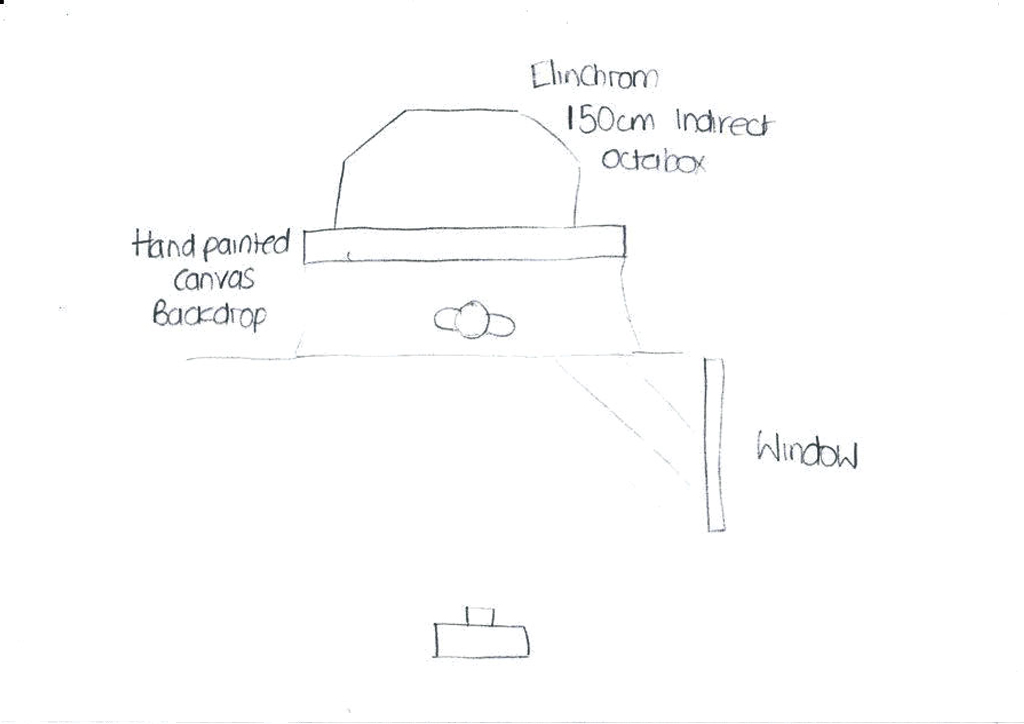 The 150cm Indirect Octabox is situated behind the handprinted backdrop, with just about a third of it exposed over the back, which added a soft light to her hair. I then decided to have a very soft light feel; I would use my windows and available light, which did mean turning up the ISO as it was not a very bright day. The results don't give the impression that I used studio strobe at all which I love!
Multiple lights
More of a technically created image, I wanted to photograph the client wearing dark clothing on a dark background so I added extra light to separate her from the background. What made this more of a consideration is her dark hair.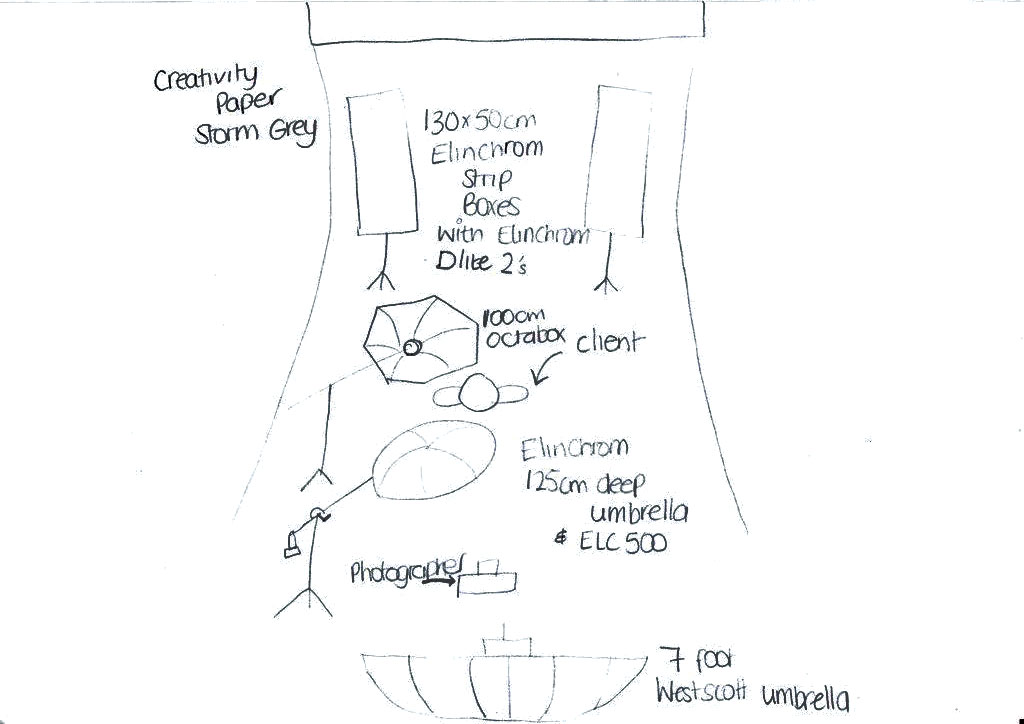 Using a fill light behind me lifted the shadows and reduced the level of blacks in the image. On her left and right are two rim lights, to enable the separation either side of her. One 100cm Elinchrom octabox to light her hair and the 125cm umbrella to light her face. I didn't measure every light, but I worked on it until I got the outcome I wanted to achieve.
---
Tianna's recommended kit for great portrait lighting
Nikon Z 6II
I got the Nikon Z6 II as an upgrade from my Nikon D750. I noticed a significant difference in the dynamic range, colours, contrast, speed and the AF, with no compromise in quality. 
Nikon Z 50mm f/1.2 S
My lens of choice currently, for portraits as well as other genres. It offers premium sharpness, clarity and versatility. I prefer primes, as they encourage me to move my position to achieve a different look.
Elinchrom ELC500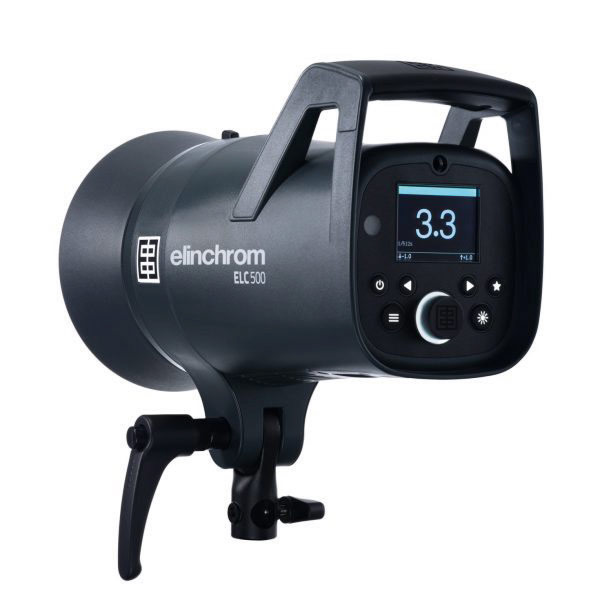 I have been an Elinchrom user since the start of my photographic journey. These lights were an upgrade from the previous D-Lite range and offer extreme versatility – and their speed and recycle times are much quicker.
Elinchrom 69in Indirect Octa
This large, deep octagonal modifier creates a beautiful soft light but still easily controlled despite the size. Albeit heavy, this modifier is my go-to for the majority of the portrait sessions in my studio.
Elinchrom 130x50cm Strip Box
A good additional modifier to have, and, due to the shape, adds a little more control in creating hair and rim light as well as being easily moved around the studio so I can position it to create the look I want.
PixaPro Heavy Duty Boom
This is a studio essential, especially for large and heavy modifiers that need a stable, sturdy base to secure the light and modifier.
Click Props Triflection Reflector
I love this piece of equipment which is a reflector tool fixed to three panels, offering beautiful fill light. It can be attached to light stands and mine is on wheels, giving me even more flexibility in the studio on its placement.
---
About Tianna Williams
Tianna is a Nikon Z creator specialising in newborn, maternity and wedding and beauty photography. Follow her on Instagram/Facebook @tiannajwilliams or see her website for more details; her site also includes other resources of interest to portrait photographers, including a blog.
---
Further reading
---