It's not often that you'll find three versions of the same focal length lens available from a single manufacturer, but that's exactly what you get from Canon, with three 85mm lens offerings that are perfect for portrait, fashion and wedding photography. At the more affordable end of the range sits the EF 85mm f/1.8 USM, making this popular portrait focal length available to all. If you have a considerably larger pile of cash to spend then there's the EF 85mm f/1.2 L II USM, which as the maximum aperture suggests is an ultra-fast lens offering superb bokeh. And of course, it's a member of Canon's L-series of lenses which are known to offer the best images quality in Canon's range.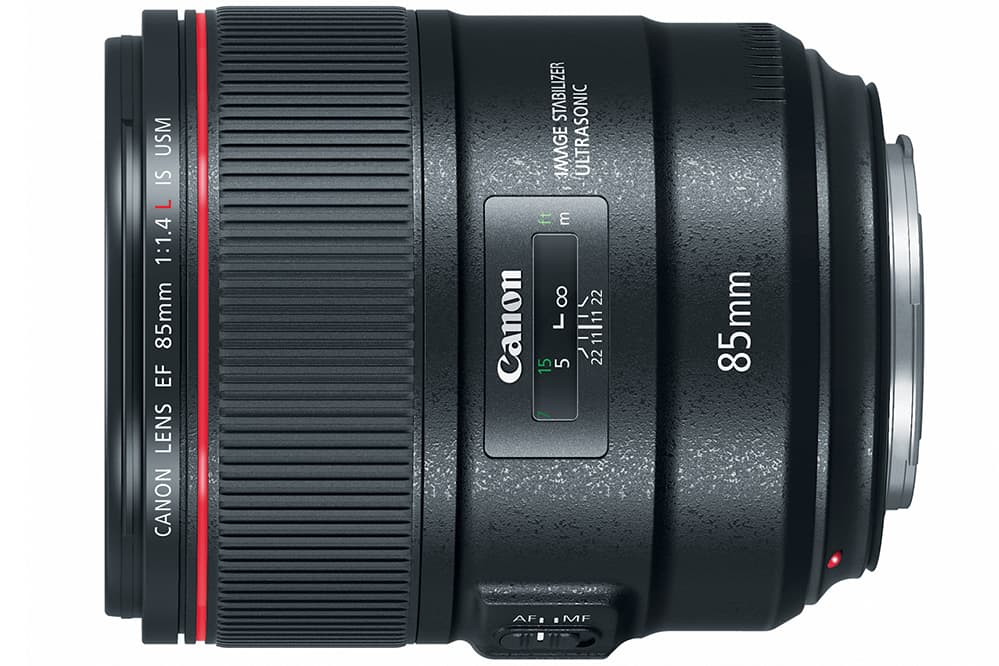 The leap from f/1.8 to f/1.2 is considerable – it's a whole stop, and sitting between is f/1.4 that means the EF 85mm f/1.4 L IS USM fills the gap perfectly. But it's much more than that, the newer f/1.4 L brings with it additional features, most notably Image Stabilisation. Traditionally, fast prime lenses have not featured Image Stabilisation, but in the last few years this technology is becoming more common in these types of lenses. So, in low-light conditions, you can take advantage of both the large aperture and Image Stabilisation to shoot at even slower shutter speeds than before, all while keeping ISO as low as possible.
The lens is solidly built as you'd expect from L-series glass and weighs in at 950g, making it 75g lighter than the Canon EF 85mm f/1.2 L II USM. While this may seem negligible, the addition of Image Stabilization in the f/1.4 L makes the weight reduction rather impressive. But putting this further into context, it's worth noting that the newer lens is more than double the weight of the Canon EF 85mm f/1.8 USM although again, this lens doesn't have Image Stabilization.
Read the full review here.
Price: £1,569
www.canon.co.uk
Facebook: @CanonUKLtd
Twitter: @CanonUKandIE
Instagram: @Canonuk