A long telephoto lens for full-frame models like those found in the Nikon Z range can be quite an expensive outlay. This is where looking at third-party manufacturers, such as Tamron, can be a good way to keep to a stricter budget.
Tamron 70-300mm f/4.5-6.3 Di III – At a glance
Price: $619 / £699
Nikon Z-mount
f/4.5-6.3 maximum aperture f/22-32 (minimum)
Weight: 580g
In the case of the 70-300mm f/4.5-6.3 Di III, not only do you get a well-priced optic, but you also get something longer than Nikon currently offers in its own range of mid-zoom lenses. Going up to 300mm makes this a good choice for a versatile range of subjects, including portraits, wildlife, sport and event photography, as well as being useful for other subjects such as close-up or even architecture and landscape photography.
This is also a lens that those who don't want to carry around massively weighty and chunky lenses might opt for. Of course, for that privilege, there is a trade off to consider. In this instance, it's that the aperture is fairly narrow, throughout the focal length range. The maximum you can achieve at the 70mm end is f/4.5, dropping down to f/6.3 at the telephoto end.
Other lenses you might consider if you're looking for a telephoto zoom are the Nikon Nikkor 70-180mm f/2.8 lens, which also uses a Tamron construction but offers a consistent wide aperture throughout the zoom range (albeit significantly shorter at the telephoto end). This lens is quite a bit more expensive than the Tamron 70-300mm, so the Tamron represents a much better value proposition. You might also consider the Nikon 24-200mm f/4-6.3 VR all-in-one superzoom, which has a similar maximum aperture range, but is much wider than the Tamron. Again, it doesn't have the same reach as the Tamron, and is also a decent chunk more expensive.
The Tamron 70-300mm lens is one that is likely to be aimed primarily at Nikon's lower-cost full-frame Z models, such as the Nikon Z5 and the Nikon Z6 II. However, users of more expensive options like the Nikon Z7 II, Nikon Nikon Z8 or even the Nikon Z9 may consider it if they don't use a telephoto zoom all that often but would like to have something for those "just in case" moments that doesn't set them back too much.
DX users might also want to consider the lens, pairing it with something like the Nikon Z50. Here the equivalent focal length would be 105-450mm, making it arguably even more attractive to those who like to photograph distant subjects.
Tamron 70-300mm f/4.5-6.3 Di III – Features
The lens construction consists of 15 elements in 10 groups, which includes 1 LD (low dispersion) lens element. This is not a complex construction, but neither would we expect it to be for the price. Nevertheless, Tamron says it is designed to handle chromatic aberrations and provide excellent resolution from edge to edge. Additionally, there is BBAR coating to prevent reflections. Seals are included in several key areas, including the lens mount, to provide a water-resistant construction.
There are seven aperture blades which create the out of focus areas (bokeh). Although this lens doesn't have a very wide maximum aperture, you should still be able to achieve some nicely shallow depth of field effects when shooting at the maximum focal length.
It's not a lens which is designated as a macro lens, but, again given its focal length, you might realistically expect to be able to use it for typical close-up subjects such as flowers and so on. The closest focusing distance at 70mm is 0.8m, rising to 1.5m at the telephoto end. This is measured from the sensor, not the end of the lens, and while not allowing you to get very close to a subject, at longer focal lengths you should still be able to create a frame-filling shot.
Any kind of stabilisation or vibration reduction is not included in this lens. This potentially shouldn't be a big issue if you're using a full-frame Nikon Z model, as every one of those has in-body image stabilisation, however if you're planning to use the lens with a DX format model such as the Z50, you might find you struggle to use it handheld and get super-sharp shots – particularly at longer focal lengths and in conditions such as low light unless you ramp the ISO right up.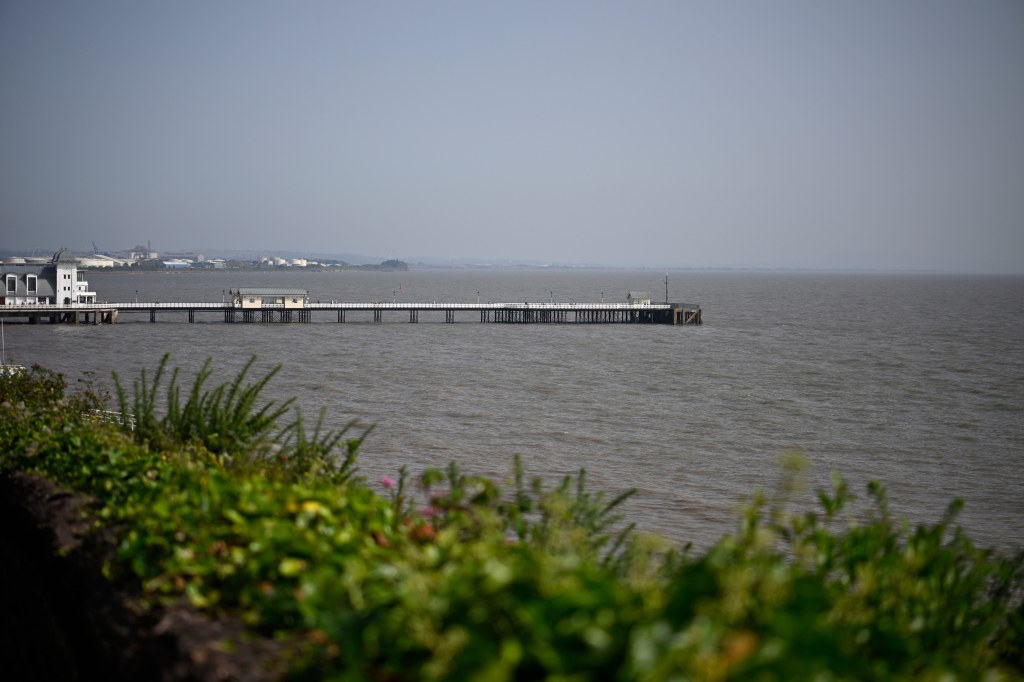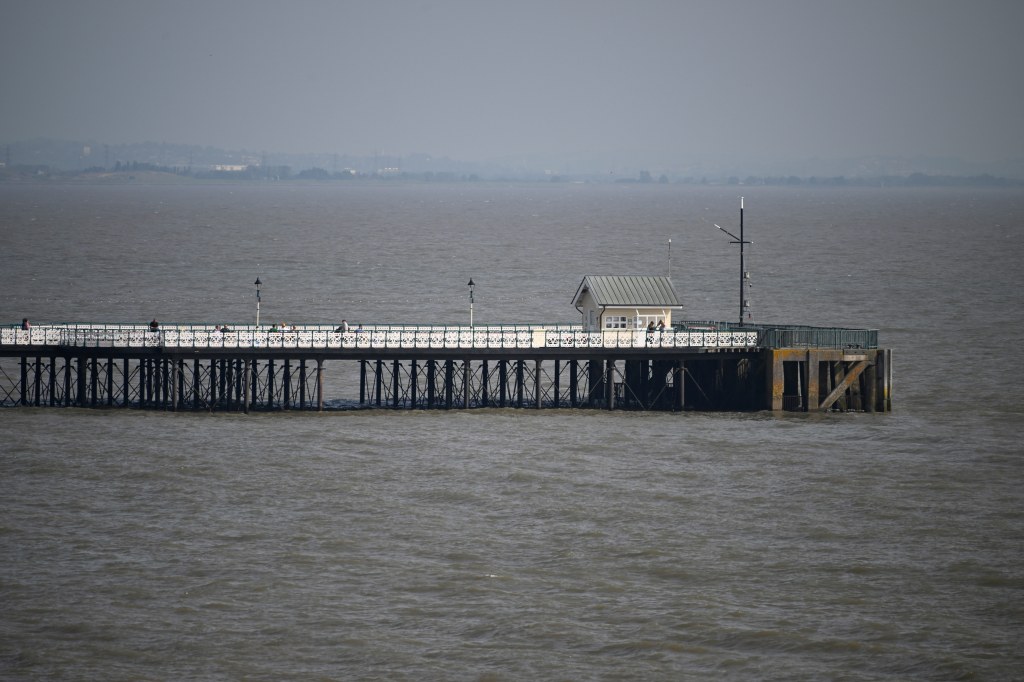 Even at the full 300mm focal length, some subjects such as wildlife might still be out of reach. It's useful to remember therefore that full-frame models offer you the opportunity to shoot in DX crop mode and give you an equivalent focal length of 450mm at the 300mm end. When using a high-resolution model like the Z7 II, this still leaves you with a high resolution image, while even lower resolution models such as the Z6 II or the Z5 will still leave you with enough to print at A3 or below.
Tamron 70-300mm f/4.5-6.3 Di III – Build and Handling
For a lens covering a fairly vast focal length range, the 70-300mm is very lightweight and compact – indeed it's the smallest and lightest telephoto zoom lens you can currently buy for Nikon Z. Weighing in at just 580g, it's smaller and lighter than the 70-180mm f/2.8 Nikkor lens (though of course you do get a much wider aperture with that lens). It's very comfortable using the lens handheld for fairly lengthy periods of time, and it's also not a big imposition to keep it attached to your camera as you walk around either.
I've been using this lens with three different models – the Z6 II, Z7 II and Z8. It balances well on all three models, with the slightly smaller Z6 II/ Z7II bodies not feeling unbalanced thanks to the small size and light weight of the model. The price point of this lens makes it perhaps likely that it would also appeal to users of the cheaper full-frame Nikon Z5, which is more or less the same size as the Z6/Z7 bodies so should balance equally as well. DX users might feel that the lens is ever so slightly unbalanced – particularly with something like the Z30 which doesn't have the deeper handgrip model like the Z50. Mind you, for the equivalent focal length you'd enjoy with this lens, you may consider it worth it.
The outward design of the lens is fairly straightforward. The zoom mechanism extends from inside the barrel. I'd perhaps like to see a locking switch to prevent lens creep when walking around / transporting the lens, but it's arguably unsurprising not to see one on a lower priced lens. The zoom ring itself is marked with focal lengths of 70, 100, 135, 200 and 300mm which helps you quickly see where the lens has been extended to just by sight.
A smaller ring towards the mount end of the camera is used for manual focusing, but, like Nikon's own lenses, you can also set this to control something else if you prefer – namely aperture, exposure compensation and ISO. You can also set it to do nothing at all if you're worried about making unwanted changes.
On the under side of the lens is a USB-C port. This shows that it is compatible with Tamron Lens Utility software, meaning you can update the firmware directly through the lens via a cable attached to your computer.
Included in the box is a lens hood, which adds quite some considerable length to the 70-300mm lens. It's worth using to avoid problems with flare, and you can reverse it when not in use to help save space and length.
Tamron 70-300mm f/4.5-6.3 Di III – Autofocus
The autofocusing system includes an RXD motor unit, which is designed to keep up with moving subjects – typically what you might be photographing with a telephoto lens.
I first tried the 70-300mm f/4.5-6.3 lens on a Nikon Z6 II, and focusing was slower than I'd have liked, especially for anything erratic or moving around the frame. Sometimes, it would struggle to focus quickly enough before the subject had moved position. However, trying the lens on a Nikon Z7 II or Nikon Z8 yielded much better results, with fairly fast focusing in most situations.
It's not as fast as more expensive optics -but neither would you expect it to be for the price – and it may be something you're willing to compromise on for the sake of the longer focal length, especially if you're mainly photographing reasonably static or predictable subjects, and particularly if you're using a camera with a more advanced focusing system in the first place.
Perhaps better news is that the focusing is nicely quiet – I could only just about hear it in a quiet room with my head close to the lens, meaning you can use it in discreet situations without attracting attention. It's also useful for video work where you wouldn't want to pick up unwanted noises.
Tamron 70-300mm f/4.5-6.3 Di III – Image Quality
Although we wouldn't expect a lens like this to boast ultimate sharpness, particularly for the price, it creates images with a good overall impression of sharpness, especially when viewed at normal printing sizes. There are definitely sharper lenses on the market – but if you want that extra reach, it shouldn't be too much of a compromise for the average user.
I tested the lens on high-resolution models such as the Z7 II and the Z8 to get a feel for how fine details such as fur and feathers are rendered, and, while it's clear it's not quite on a par with something like the 70-200mm f/2.8 Nikon lens, it's still pretty impressive for such a well-priced lens.
Further good news is that sharpness seems to remain about the same throughout the focal length range, so you can use it at the full reach without worrying about softer images than from the wider angle end.
Despite the relatively narrow maximum aperture, there's still opportunity to create pleasingly blurred backgrounds with bokeh rendered naturally and fairly attractively depending on the situation.
Distortion doesn't seem to be an issue, which is to be expected for a lens with this focal length. Vignetting can be seen in some circumstances, particularly where the subject matter emphasises it – but it's not hugely unpleasant and can be removed easily in post-production if you're not a fan.
Other issues such as chromatic aberration and flare are also pleasingly absent, even when shooting in high-contrast situations.
Overall, this is a lens which puts in a pretty impressive performance for the price. It's reasonably sharp and there doesn't seem to be any major optical flaws. The biggest problem you might find is having to shoot at relatively high ISOs even in somewhat bright conditions thanks to the narrow aperture.
Tamron 70-300mm f/4.5-6.3 Di III – Verdict
Although this is not a "cheap" lens, it's much more affordable than Nikon's own proprietary zoom lenses, and of course, it's worth remembering that there isn't actually a direct equivalent either. If you want something to take you from relatively short telephoto (70mm), to mid-range (300mm), then the closest you'll otherwise get is 200mm with a Nikkor-branded optic.
Of course, for its affordable price and lightweight construction there are compromises to be made here. There is no vibration reduction, the aperture is relatively narrow, and the focusing can be a little on the slow side, depending on camera model. However, the images that it creates are very good and give you flexibility to photograph a wide variety of subjects that you otherwise probably won't be able to with other much shorter lenses.
We tend to think of telephoto zoom lenses as being aimed at action photographers. However, a lens like this gives "all-rounders" something that they can use for lots of different subjects, including more static subjects such as portraits and macro-type shots. It's a great lens to take with you for "just in case" moments as well if you're not somebody that uses telephoto lenses for most of your shots.
This is far from the sharpest lens on the market, but, all things considered, it's an excellent buy and represents great value for money. It's great to see a greater range of third-party lenses for Z mount becoming available, helping to keep the price down for "ordinary" consumers and opening up lots of different subject shooting opportunities.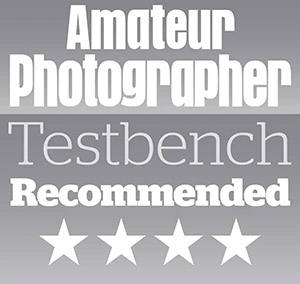 Further reading:
---
Follow AP on Facebook, Twitter, Instagram, YouTube and TikTok.