Sony has always been obsessed with making small cameras; indeed, that was one of the main motivations behind its original full-frame mirrorless Alpha A7 and A7R twins a decade ago. But while those cameras were strikingly smaller than their DSLR contemporaries, their current successors have put on plenty of bulk. So now, the firm has revisited its compact-bodied A7C line with two new models: the 61MP Sony Alpha A7CR and the 33MP Sony Alpha A7C II. If these resolutions sound familiar, that's because they're shared with the SLR-shaped A7R V and A7 IV, respectively – two of the best Sony cameras available.
Sony Alpha A7CR at a glance:
$3000 / £3200 body-only
60MP full-frame CMOS
ISO 100-32,000 (standard), ISO 50-102,400 (extended)
8fps shooting
4K 60p video
2.36m-dot, 0.7x viewfinder
3in, 1.04m-dot fully articulated touchscreen
Compared to the Sony Alpha A7R V, the high-resolution A7CR comes with two obvious attractions. Firstly, it's rather smaller, with its boxy body employing a corner-mounted viewfinder and a side-hinged fully articulated touchscreen. It's also notably less expensive, at $3000 / £3200 body-only rather than $3900 / £4000. However, for those on a budget the four-year-old Sony Alpha A7R IV is also available, offering the same sensor in a $3200 / £3000 body, albeit with older autofocus technology and a less refined user interface.
Compared to the original Sony Alpha A7C, the A7CR takes on board many of the same design improvements as we saw in the recent APS-C Alpha 6700, which makes it a much more pleasant camera to use. But on the other hand, the smaller body comes with some real compromises compared to its SLR-style stablemates. With other manufacturers apparently abandoning similar flat-bodied 'rangefinder-style' designs, does the Sony Alpha A7CR make sense in an increasingly crowded full-frame mirrorless market?
Sony Alpha A7CR: Features
In essence, the A7CR can be seen as a slightly stripped-back A7R V, housed in a body that's very similar to the A6700. In most respects, it employs the same internal hardware and feature set as its larger sibling, although it lags behind in certain notable points of specification. In design terms, it fixes the original A7C's biggest flaws, with a front control dial on the handgrip, a larger viewfinder that offers 0.7x magnification, and a comprehensive touch interface.
Sony has again paired its excellent 61MP full-frame sensor – still class-leading four years after its first appearance – with its Bionz XR processor. The standard sensitivity range covers ISO 100-32,000, with extended low settings available down to ISO 50, and high options up to ISO 102,400. As on the A7R V, you can record reduced-resolution lossless-compressed raw files at 26MP and 15MP, with the camera also delivering 26MP files in APS-C crop mode. This is really handy on occasions when you don't need such huge files.
On-sensor phase detection provides 693 autofocus points, arranged across almost the entire frame. Sony's latest subject-detection system is on board, and powered by its own AI processor. This is capable of recognising and tracking focus on humans, animals, birds, airplanes, cars, and insects, again matching the A7R V.
One key internal difference, though, is that Sony has employed a simplified shutter mechanism, with a top speed of 1/4000sec rather than 1/8000sec. It has no mechanical front curtain, instead offering a choice of electronic front curtain or fully electronic modes. Most of the time this isn't a problem, but the electronic front curtain can cause unattractive background blur when shooting with large aperture lenses at high shutter speeds. Switching to the electronic shutter will fix this, but with a risk of rolling shutter distortion effects.
Continuous shooting is available at up to 8 frames per second, including continuous autofocus, compared to 10fps for the A7R V. However, this doesn't come with live view between frames, which requires switching down to the 6fps Hi setting (as opposed to Hi+). You won't get the same buffer depth either, not least because the A7CR only has space for a single SD card slot, and doesn't accept the faster CFexpress Type A cards. The single card could also be a concern for those shooting one-off events such as weddings, who value the reassurance of knowing their files are being backed up in-camera.
In-body image stabilisation is on board, promising 7 stops of shake reduction. In real-world terms, Sony clams you should be able to take hand-held shots at shutter speeds as slow as 2 seconds without excessive blur. The IBIS system also facilitates a pixel-shift multi-shot mode, which takes either 4 shots with full-colour sampling at each pixel, or 16 shots for a massive 240MP final resolution. Here the main issue is practicality; the camera has to be mounted on a tripod, and the final images assembled on a computer.
When it comes to video, the A7CR can record in 4K resolution at 60fps, with 10-bit 4:2:2 colour. This places it at a disadvantage compared to the A7R V's 8K 25fps capability, although I suspect that's not something that'll be of huge concern to many users. Otherwise, you get almost the same extensive video feature set, including such things as 4-channel audio recording, in-camera timelapse creation, and focus breathing compensation. The camera boasts stereo headphone and microphone sockets, along with USB-C for charging and power. But serious videographers may be concerned by its use of a micro-HDMI port for connecting to an external recorder.
All the expected connectivity options are available, via built-in Wi-Fi and Bluetooth. This works with Sony's latest Creators App, allowing remote control of the camera from your phone, and copying images across for sharing on social media. In principle, you can even upload all the images you take to Sony's cloud storage. Unfortunately, I wasn't able to test all this, as the app didn't support the camera when I had it for testing. Predictably, but still disappointingly, there's no in-camera raw conversion available for tweaking your images before sharing them.
Sony Alpha A7CR key features:
Sony's A7CR places the same sensor and technology as the A7R V in a smaller body.
Power: The camera uses Sony's familiar NP-FZ100 battery, which promises 470 shots per charge with the EVF and 520 with the LCD. The USB-C input can be used to both charge the battery and power the camera (with the latter requiring a USB-C PD supply).
Storage: There's just a single card slot on the side underneath the viewfinder. It accepts UHS-II SD cards, but not the faster CFexpress Type A.
Connectors: Ports on the side include 3.5mm stereo microphone and headphone sockets, USB-C, and micro HDMI.
MI shoe: The multi-interface hot shoe accepts Sony's external microphones using a wireless connection, as well as add-on flash units.
Add-on grip: An extension grip will come in the box, promising better handling with large lenses.
Remote: The A7CR is compatible with Sony's RMT-P1BT Bluetooth remote commander (£65). But there's no means of using a plug-in cable release or an infrared wireless remote.
Sony Alpha A7CR: Build and Handling
One area where the A7CR obviously wins out is with regards to size, measuring 124 x 71.1 x 63.4mm and 524g, compared to 131 x 97 x 81mm and 723g for the A7R V. In effect, it's like taking that SLR-style A7 body, removing the viewfinder housing, and making it slightly narrower and slimmer. This doesn't make the camera in any way pocketable, but it does mean it can fit into a slightly smaller space in a bag. The design is especially well-suited to use with compact prime lenses, such as the Sony FE 40mm F2.5 G.
Unfortunately, though, that size advantage quickly gets negated the moment you start fitting larger lenses. Even Sony's smaller zooms, such as the FE 20-70mm F4 G, are larger in diameter than the A7CR's body is tall. Indeed they're not far off the height of the A7R V, especially when you consider the hood. At this point, the camera/lens combination doesn't really take up any less space in practical terms.
What's more, the A7CR has a distinctly small handgrip, which makes it less comfortable to use with larger, heavier lenses. For long-term Sony users, it's almost exactly the same size as that on the second-generation Alpha A7 II models. To address this, Sony will be including an extension grip in the box, but unfortunately my review sample wasn't supplied with one to see how well it works. Why Sony couldn't have simply matched the A6700's larger, more comfortable grip is beyond comprehension.
There's little to complain about in terms of build quality, though, with magnesium alloy used for the inner frame and the top, front, and back covers. The body is designed to be dust and splash resistant, too, which should reassure landscape and travel photographers. The buttons are all decently sized and the dials well-placed, which makes it easy to change exposure settings with the camera up to your eye.
With an additional front dial embedded in the handgrip, there are no fewer than four control dials on the body in total. These can all be customised, too, so you should be able to get the camera working how you want it. As on other recent Sony cameras, a small switch below the exposure mode dial selects between stills, video, and slow/quick motion recording.
However, the flipside of that small body is that you get fewer function buttons, which demands more use of the Fn menu to change other settings. Alternatively, you can use Sony's new onscreen touch buttons, which appear and disappear by swiping left or right at the edge of the screen. Most of the buttons are at least customisable, so you can set them to suit your needs. But I constantly found myself wishing for an extra button or two.
Notably, there's no joystick controller for moving the autofocus point. If you want to do this using the physical controls, you have to use the rear dial/d-pad control. However, this is already used to set an array of other functions, and so has to be toggled between modes by pressing its centre button, which itself changes function depending on which Focus Area mode you're using.
Personally, I find this approach is overly prone to accidental settings changes, and overall just isn't a very fluid shooting experience. Alternatively, you can use the touchscreen to select the focus area, but this has to be switched on from the menus, and is unlikely to work satisfactorily in wet weather or if you're wearing gloves.
Speaking of menus, you get Sony's latest touch-sensitive system, which counts as a marked advance over the original A7C. But the menus are still vast, sprawling, and often incomprehensible, with the settings spread over fully 56 screens. So it makes sense to group those you change most often into the user-customisable My Menu tab and try to ignore everything else.
Sony Alpha A7CR: Viewfinder and screen
When it comes to composing and playing back your images, Sony has used much the same viewfinder and screen as the A6700. As a result, you get a perfectly acceptable viewing experience most of the time. But it's nowhere near as good as with the A7R V, and some may consider the specifications rather underwhelming for the price.
Looking first at the viewfinder, this is a 2.36m-dot unit that offers 0.7x magnification and a choice of 60fps or 120fps refresh rate. It's considerably better than the tiny viewfinder on the original A7C, but most other cameras at this price point use a larger, higher-resolution 3.68m-dot unit. It's not a patch on the A7R V's huge 9.44m-dot, 0.9x viewfinder. Also, the eyepiece only has a small, rubberised surround and (just like the original A7C) no apparent means of attaching a larger eyecup. As a result, I found it could easily get overwhelmed in bright summer sunlight.
On the whole, though, the viewfinder is perfectly usable most of the time. As usual for Sony, it previews exposure, colour processing, and depth of field, giving a pretty good idea of how your images are likely to come out, and whether you may need to apply any exposure compensation, for example. You can display electronic levels and a live histogram, but not at the same time; instead, you have to cycle though views using the DISP button ('up' on the d-pad).
As for the rear screen, it's a 3in, 1.04m-dot fully articulated LCD that can be set to face in almost any direction. This aids with shooting at low or high angles, in both landscape and portrait formats, while also enabling selfies. Again, it's perfectly usable and a sensible design choice for the body size. But the A7RV's is higher resolution and boasts additional articulation via an extra tilting mechanism. This provides useful extra versatility; for example, it works better for landscape photographers using L-brackets.
Sony Alpha A7CR: Autofocus
As for the autofocus system, this is borrowed almost wholesale from the Alpha 6700. On paper it has all the same features and capabilities as the A7R V, but the difference lies in how you end up accessing and activating them. While it's possible to position the AF area manually, it seems clear that Sony really wants you to let the camera's subject detection system do all the work instead.
The sample images in this review are out-of-camera JPEGs, with minor colour and tonal adjustments. Click on any image to see the full-resolution version.  
Out of the box, you can activate autofocus in three different ways. Half-press the shutter button, and the camera will focus on whatever it deems to be the subject. Press the AF-ON button on the back, and the camera will again pick a subject, but now lock onto it and adjust focus as it moves around, or you recompose the picture. Finally, pressing the button in the centre of the rear dial/d-pad will activate single-shot focus in the centre of the frame. On paper, this is a good back-up option if the camera doesn't focus on what you wanted, but unfortunately it uses a rather large focus area – I wish you could select a smaller one.
In the camera's subject detection menu, you can choose between whether you want the camera to identify and focus on people, animals, birds, cars/trains, airplanes, or insects. There's also a combined animals + birds setting for wildlife photographers. Unfortunately, though, there's no option for the camera to choose between these subject types automatically. Unlike recent Canon cameras, the system won't continue to recognise people when you set it to the animal or vehicle modes, either. So if you'd like the camera to be able to recognise both your family and pets at the same time, that's not an option.
What this means is that to get the most from the AF system, you always have to choose the subject type you're planning on shooting in advance. This can be done either via the camera's Fn menu, or one of the onscreen touch-controls. If you change subject types regularly, it's possible (and probably easiest) to use a custom button to cycle though the various options – I used the video record button when shooting stills.
Once you get the system working to your liking, though, you'll find its extremely effective. Thanks, no doubt, to that inbuilt AI processor, the camera identifies and tracks subjects with impressive reliability, picking them up  even when they are extremely small within the frame. However, in the not-unlikely event that it finds two potential subjects of the same type, there's no obvious means of specifying between them manually – you just have to hope the camera picks the right one. On the A7R V, you could select one using the joystick.
Overall, then, you get an incredibly capable AF system, but one that's decidedly clunky to use. This, to me, is the biggest operational compromise with the A7CR's design (sometimes, you have to wonder whether anyone at Sony actually uses these cameras before they're released into the wild). As a result, it's not a camera I particularly enjoyed using, but other photographers may not mind it so much.
Sony Alpha A7CR: Performance
In practical use, the Alpha A7CR is every bit as slick a performer as we'd expect from high-end Sony camera. It comes to life the moment you flick the power switch and is perfectly responsive to both the physical controls and the touchscreen. Battery life is excellent too – Sony's specified 500-odd shots per charge looks perfectly realistic from my use, indeed you can get many more than this if you shoot a lot of bursts.
However, the shutter is noticeably louder than the A7R V's, which means it's not such a good choice if you want to shoot discreetly. Equally, the reliance on an electronic first curtain shutter can result in unattractive bokeh with truncated circular highlights, when using large-aperture lenses at shutter speeds faster than 1/1000sec. You can get around both by switching to the electronic shutter, but it'll give noticeable rolling shutter distortion with fast-moving subjects, or if you pan the camera. The A7R V's fully mechanical shutter option gets round this entirely.
While Sony promises continuous shooting at 8fps, the reality is a little more complicated. You'll only get this speed when shooting in Sony's lossy compressed raw mode, which can give noticeable artefacts under extreme processing. You also have to use the Hi+ drive setting, which doesn't provide live view between frames, making it useless for tracking moving subjects. If you prefer to shoot using lossless-compressed raw (including at reduced resolution), or get live view between frames via the Hi setting, the speed drops back to 6 frames per second.
Equally, the raw buffer depends on the compression you select. Using compressed raw, I was able to get around 40 frames using a high-speed UHS-II SD card, but this halves if you select lossless compression. That's less than half what the A7R V delivers with a similar SD card, let alone with faster CFexpress cards. The real trick for getting extended bursts with the A7CR is to switch to the 26MP APS-C crop mode – then the camera can shoot at 6fps almost indefinitely.
Sony has clearly been paying a lot of attention to its in-body image stabilisation recently, in a bid to counter the high ratings quoted by the likes of Canon. I was able to get consistently sharp shots at shutter speeds as slow as 1 second using lenses such as the FE 20-70mm F4 G and the new Sony FE 16-35mm F2.8 GM II, and sometimes even longer. This is great on occasions when you can't or don't want to use a tripod, and more generally, ensures that you'll get the most out of the 60MP sensor across a wider range of shutter speeds.
When it comes to image quality, in many respects the A7CR counts as a known quantity. We've seen this sensor before in the A7R IV and A7R V, in which it's capable of delivering absolutely sensational image files. It combines phenomenal levels of detail with impressive dynamic range, while also performing very well at high ISO settings. In the absence of support from Adobe software at the time of writing, it hasn't been possible to evaluate raw files in our usual way, but it's extremely unlikely they'll look meaningfully different to those from the A7CR's siblings.
As for the camera JPEGs, again it's a case of reiterating the comments I made in my A7R V review. In other words, they are absolutely fine, especially in good light, with faithful colour and (generally) accurate auto white balance. However, I often felt the need to pep them up a bit by adding in a touch more brightness, warmth and saturation, especially with landscapes. This isn't really a camera I'd specifically choose for its JPEG output, instead it's one for raw shooters.
The A7CR also offers the same variable-resolution raw recording and high-resolution multi-shot modes as the A7R V. You can read more about them in my review of that camera. But in short, there's no obvious penalty to reduced resolution raw files in terms of processing flexibility, making this a very useful feature. Meanwhile, the 4-shot high-res mode works very well, but the 16-shot, 240MP option is much less practical, taking up vast amounts of storage for a limited increase in image quality.
Sony Alpha A7CR: ISO and Noise
With its 60MP sensor – still the highest resolution available in the full-frame format – the A7CR delivers truly stunning levels of detail to low ISO settings. There's barely any drop-off on raising the sensitivity to ISO 1600, either, with just a little noise visible if you view images close-up onscreen.
Beyond this, image quality deteriorates progressively, with fine detail becoming swamped by noise, and colour suffering too. Even so, I'd still be quite happy shooting at up to ISO 12,800 or even ISO 25,600 at a push. But the extended higher settings really are best avoided.
Below are 100% crops of our standard studio test scene, here out-of-camera JPEGs prior to Adobe raw support for the Sony Alpha A7CR. Click on any image to see the full-size file.
Sony Alpha A7CR: Our Verdict
At first sight, the Sony Alpha A7CR looks like it should be an easy camera to recommend. You get the same exceptional image quality and superb autofocus system as the A7R V, but in a smaller, lighter, and less expensive body. It fixes many of the design and operational flaws that blighted the original A7C, and it's also much more practical than the compact-bodied 61MP Sigma fp L, despite being only a little larger. That should make it an incredibly tempting prospect for photographers looking to get the best possible image quality in a highly portable package.
In reality, though, things are a bit more complicated. There are real compromises to be made here, any of which could be deal breakers for certain users. Some of them feel entirely justified to achieve the compact body, including the relatively small viewfinder and the single card slot. Others just come across as unnecessary own goals by Sony, particularly the lack of a joystick and the needlessly small handgrip. That said, if you're an existing A7C user who likes the form factor and is looking to upgrade, the A7CR would be a great choice.
Overall though, the question each potential buyer has to consider is whether the size, weight and costs savings over the A7R V outweigh the step back in specification and usability. Here, the inconvenient reality is that while the A7CR is indeed smaller and lighter than its SLR-shaped siblings, you still have to use full-frame lenses. It makes sense if you're happy to stick with compact primes and smaller zooms like Sony's 20-70mm f/4, but not so much with f/2.8 zooms or f/1.4 primes. Also, let's not forget that if you just want that amazing sensor in a relatively affordable package, the A7R IV is still an excellent buy.
Ultimately, if you're considering a full-frame camera but are put off by the size and weight, there's a strong argument that the better solution is to buy an APS-C or Micro Four Thirds system instead, which means all your lenses can be smaller. For Sony fans that could be the A6700, while more brand-agnostic photographers should also look closely at Fujifilm's X system. But if you're dead set on full-frame, the A7CR offers stunning image quality in a compact package, just as long as you're prepared to accept the compromises this entails.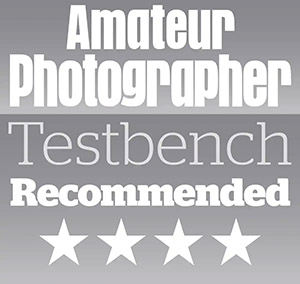 ---
Follow AP on Facebook, Twitter, Instagram, and YouTube.
---
Sony Alpha A7CR: Full Specifications