While Sony usually releases a couple of new full-frame cameras every year, its APS-C line-up receives less love and attention. As the first new A6000-series model since 2019, the Sony Alpha A6700 is an updated replacement for the Alpha A6600, which currently sits atop the firm's stills-focused APS-C range. At £1450 body-only, £1550 with the compact 16-50mm zoom, or £1800 with Sony's E 18-135mm F3.5-5.6 OSS lens, it's aimed at enthusiast photographers and video shooters who want a highly specified camera, but one that's more portable and affordable than a full-frame equivalent could be. With all of the latest tech on board, it promises to be one of the best Sony cameras to date.
Sony Alpha A6700 at a glance:
$1398 / £1450 body-only
$1498 / £1550 with 16-50mm lens
$1798 / £1800 with 18-135mm lens
26MP BSI-CMOS sensor
ISO 100-32,000 standard, 50-102,400 (extended)
Up to 11 frames per second shooting
2.36m-dot, 0.7x OLED EVF
3in, 1.04m-dot fully articulated touchscreen
4K video recording at 120fps
Superficially, the A6700 looks much like its predecessor, with the same low-profile, boxy body, prominent handgrip, and corner-mounted viewfinder. However, it gains a whole host of hardware updates and interface improvements, many of which are extremely welcome. But for all those Sony users who've been longing for an SLR-shaped APS-C model for the past decade – sorry, you're not getting one this time around, either.
With a 26MP BSI CMOS sensor onboard, the A6700 becomes Sony's first APS-C stills camera to surpass the 24MP mark. However, that now looks modest compared to the 32.5MP Canon EOS R7, which costs almost exactly the same as the A6700, or Fujifilm's 40MP X-T5 (£1699 body-only). Whether many users really need such high resolutions is debatable, but they've always been seen as a key selling point.
In reality, though, there's much more to cameras than just sensor resolution, and the A6700 is packed full of all of Sony's latest imaging technology, including sophisticated subject detection autofocus and 4K 120fps video recording. But does it offer a sufficiently compelling package to tempt enthusiasts?
Sony Alpha A6700: Features
At the A6700's heart is a 26MP BSI-CMOS sensor, which presumably is similar to that used by the Sony FX30 cinema camera. It works together with a Bionz XR processor to offer a sensitivity range of ISO 100-32,000, expandable to ISO 50-102,400. Continuous shooting is available at up to 11fps, with a 59-frame raw buffer. This isn't exactly sluggish, but competing models can go faster.
Autofocus employs 759 phase-detection points covering 95% of the image area, compared to 425 points over 84% on the A6600. The AF system also works in a lower light, equating to -3EV rather than -2EV (with an f/2 lens). Full-time direct manual focus allows you to override the autofocus when desired, in both single-shot and continuous focus modes.
The A6700 also inherits Sony's latest subject-detection system from the flagship Alpha 7R V, which is powered by its own AI processor. It can recognise humans, animals, birds, insects, cars/trains, and airplanes, and track focus on them while shooting high-speed bursts. But you have to pre-select the subject type manually – there's no auto option – and the camera still can't recognise humans at the same time as animals.
Sony says the A6700 should deliver improved colour and auto white balance compared to its predecessor, for example in the shade of a green foliage. The firm's Creative Looks are on board, providing 10 colour Presets for tweaking the camera's output to your tastes. But they're named via pretty opaque 2-letter abbreviations, which makes it less than straightforward to remember what each is supposed to do.
Noteworthy additions to the A6000 series include lossless compressed raw recording and 299-frame focus bracketing. Another key feature is 5-axis in-body stabilisation, which promises 5 stops of shake reduction. Unlike many similarly-priced cameras, though, there's only space for a single SD card slot, due to the low flat-bodied design. This may be a concern to photographers who regularly shoot one-off events and value the reassurance of being able to back up their files to a second card.
As expected, Bluetooth and Wi-Fi are built in for smartphone connectivity, offering the usual range of functions. You can control the camera remotely, geotag your photos while shooting, and copy files across to your phone for sharing via social media. Sony also offers a standalone Bluetooth Remote Commander, the RMT-P1BT.
There's a significant boost to the video capabilities too, including the ability to record in 4K resolution at 100 or 120fps. These frame rates do, however, come with a 1.6x crop. In contrast, 4K video at 60p or lower employs 6K oversampling from practically the full sensor width. The camera records in 10-bit 4:2:2 colour, with S-Cinetone, S-log3, and LUT support all built-in to help achieve your desired look.
Real-time subject tracking autofocus works during video recording, and Sony is promising reduced rolling shutter effects compared to the A6600, which should mean less distortion when panning or recording moving subjects. Those who like to record themselves will be pleased to find the firm's new Auto-framing feature onboard. However, it's worth noting that none of Sony's other signature vlogging functions from the ZV-series have made it across.
Sony Alpha A6700 key features:
In design terms, the A6700 owes a lot to the full-frame Sony Alpha A7C, but with some major improvements.
MI Shoe: The multi-interface hot shoe accepts both add-on flash units, and Sony's range of on-camera video microphones using a convenient wireless connection.
Power: The A6700 uses Sony's familiar NP-FZ100 battery, which recharges via the USB-C port. It's rated for 570 shots per charge with the LCD, or 550 using the viewfinder.
Storage: There's just a single UHS-II SD card slot, which is placed on the side of the camera underneath the viewfinder, making it easier to access.
Connectors: On the side you'll find stereo microphone and headphone sockets, along with USB-C and micro-HDMI ports. All are positioned to minimise obstruction of the screen articulation.
Lenses: A good range of APS-C E-mount lenses is available from Sony and third-party makers such as Sigma and Tamron; however relatively few of them are weather sealed. You can also use an even larger range of full-frame optics.
Remote: Wireless remote release is provided either from your smartphone, or Sony's RMT-P1BT Bluetooth controller. Unlike the A6600, there's neither an IR receiver nor a micro-USB port for wired remote release.
Sony Alpha A6700: Build and Handling
Like Sony's previous APS-C cameras, the A6700 is pretty compact, due to its rangefinder-style design. It maintains similar dimensions to the A6600, at 122mm wide, 69mm tall, and 75mm front-to-back. This means it's distinctly smaller than either the Fujifilm X-S20 or Canon EOS R7, although you'll still need a bag to carry it around. It may just about fit into a large coat pocket if you go for the 16-50mm lens, but I'd advise against that – it's not a great lens. The 18-135mm kit is a much better bet.
Previously, I've never been much of a fan of the A6000-series cameras, due to their fiddly, unintuitive control layouts. But to its credit, Sony has taken the opportunity to address many of the flaws of the older models. As a result, the A6700 turns out to be considerably nicer to use than the A6600 was – at least, once you've got it set up.
In terms of design and layout, the A6700 owes more to the full-frame Sony Alpha A7C than it does to the A6600. However, it boasts significant improvements over either. Most importantly, it finally – finally! – has an electronic front control dial embedded below the shutter button. This means that you no longer have to change almost every setting by waving your right thumb around the back of the camera. It also boasts a larger grip that feels more secure in your hand, particularly with larger lenses.
As on the A7C, the A6700 has an AF-ON button on the back which engages subject tracking, in place of the A6600's fiddly AE/AF controller. Likewise, the video button is now more conveniently located on the top plate, in effect swapping places with its predecessor's C1 button. A stills/video/S&Q selector switch is stacked below the mode dial, like on the firm's recent full-frame models, which allows the mode dial to be simplified down to the PASM and Auto modes, plus three custom memory positions labelled 1-3. But the rest of the control layout is essentially unchanged since the original A6000 appeared almost a decade ago.
What this means is that, sadly, Sony still hasn't found the space to fit a joystick controller on the back. So if you want to move the AF point using physical controls, you have to use the multi-functional rear dial / d-pad controller. But this already controls one set of functions, so you have to toggle its mode using the centre button. It's all too easy to find yourself changing the wrong setting by accident.
Alternatively, you can use the screen as a touchpad for placing the focus point. But this has to be enabled in the menus first, and it's unlikely to work well when you're wearing gloves in cold conditions. I enabled Touch Pad AF using the upper right quadrant of the screen, with the position mode set to Relative. 
This highlights something of a theme with the A6700. While the control layout is considerably improved, the default setup fails to make best use of it, so you'll probably want to exploit the extensive customisation options to get the most from the camera. Out of the box, the two main dials are strangely under-used, with both doing the same thing outside of manual mode. Meanwhile, the rear control wheel does nothing at all, at least directly. Almost the first thing I did on receiving the camera was place exposure compensation onto the top thumbdial, and ISO onto the rear wheel.
Another example of Sony's frustrating programming comes in playback. It's possible to star-rate images while you're reviewing them, which is handy for highlighting your favourites (the ratings will show up in most imaging software). But unfortunately, Sony hasn't assigned this function to a button, presumably expecting you to use it via the menu instead. I set it onto the C1 button for easy access.
One area where the A6700 is dramatically improved, though, lies with its touchscreen, which on the A6600 did barely anything useful at all. Now, both the onscreen Fn menu and the main menu are touch-sensitive, which makes them much quicker to use. You also get Sony's new set of touch buttons down either side of the screen for quickly changing secondary settings, which can be turned on and off by swiping left/right across them. The overall effect is to reduce dramatically the amount of button pressing needed to operate the camera, which can only be a good thing.
Custom camera setups can be stored for rapid recall via the numbered positions on the mode dial. This can be handy for switching between different shooting scenarios, such as portraits, sports, or wildlife. What you can't do, though, is give these setting memories descriptive labels to match their intended purpose. Another feature that I found useful is the ability to configure groups of Custom Shooting Settings for recall via a custom button, for example setting the AF-ON button to engage continuous shooting as well as AF-C and tracking. But it's not especially intuitive to set up.
Once I got the A6700 set up to my liking, though, I found it far less frustrating to use than any previous Sony A6000-series model. However, I can't help but feel that its main competitors from Canon and Fujifilm are still more enjoyable to shoot with. They don't require any menu tinkering, either.
Sony Alpha A6700: Viewfinder and screen
On paper, the A6700's viewfinder looks much the same as before, with the 2.36m-dot OLED unit offering 0.7x magnification. This is impressive given the low-profile body, as it's larger than the viewfinder in either the A7 C, or the Fujifilm X-S20. However, Sony says it's brighter than previous models, and almost on par with the superb viewfinder in the flagship A7R V. There's a choice of 60fps or 120fps refresh rates, but the latter inevitably comes at the expense of battery life.
The LCD screen is also significantly improved, being a 3-in, 1.04m-dot unit of the side-hinged fully articulated type. It can swing out by almost 180° and then twist through 270°, allowing it to face in almost any direction, rather than just tilt up or down. You can also fold it facing in against the body for protection against scratches. As the icing on the cake, it now has 3:2 aspect ratio, rather than 16:9, which gives an appreciably larger image both for composition and playback.
Sony previews exposure, colour processing, and depth of field, giving a good idea of how your shots will turn out and whether you may wish to apply any exposure compensation. There's a whole array of viewing aids available, including gridlines, levels, a live histogram, and zebra pattern display to visualise areas of the image at risk from clipping to white. But what you don't get is any option to view a more neutral display with minimal image processing.
Sony Alpha A6700: Autofocus
With Sony's latest real-time subject detection on board, in principle the Alpha 6700 has one of the most capable autofocus systems around. Out of the box, the camera is set to use wide area AF, coupled with Automatic AF that switches automatically between single shot and continuous modes. Uniquely, in this setup three buttons activate AF in different ways.
The sample images in this review are out-of-camera JPEGs, with minor edits for colour, tonality and cropping etc. Click on any image to see the full-size version
Half-press the shutter button, and the camera will automatically choose a subject and autofocus. Press the AF-ON button, and it'll engage continuous AF and track focus on the selected subject if it moves around the frame. Meanwhile, pressing the centre button of the rear wheel will activate autofocus in Center Fix mode, which in principle allows you to override the camera's selection. On paper, this is perfectly logical, although Center Fix uses a larger AF area than I'd like. It's a shame you can't set a smaller one, like with the Spot mode.
Naturally, this approach also depends on the camera selecting a sensible object to focus on, which is where the subject detection system comes in. Tapping an onscreen touch button cycles through the available options, namely Human, Animal/Bird, Animal, Bird, Insect, Car/Train, and Airplane. Then when the camera detects an object of the specified type, it will outline it and autofocus accordingly. If you prefer, you can assign subject selection to a function button – I used the video button in stills mode.
In practice, this AF setup works well, just as long the camera has a single well-defined subject to concentrate on (and assuming you have time to select the right subject type). However, the problem arises when there are multiple possible subjects. Then the camera will outline them all in the viewfinder, but with no joystick controller, there's no means of quickly selecting between them. So you just have to hope the camera makes an appropriate choice.
AF area selection is also frustrating when you want to turn off subject detection and tell the camera where to focus using Spot mode. Then you have to use the directional keys to move the focus point. But as the d-pad also changes drive mode, ISO, exposure compensation and display mode, you have to toggle it between operational modes by pressing the centre button. It's just a bit long-winded and error-prone compared to having a dedicated control.
If you can live with these operational quirks, though, you'll find the A6700's autofocus system works very well. I tested it using the new Sony FE 70-200mm F4 Macro G OSS II, with which is delivered an impressively high hit-rate of blisteringly sharp, in-focus shots. Third-party lenses perhaps won't work quite so well, but I also got good results shooting at an airshow using the Sigma 100-400mm F5-6.3 DG DN OS.
Sony Alpha A6700: Performance
In practical use, the A6700 turns out to be a very capable camera that consistently delivers good-looking images. I wouldn't say it's quite as charismatic and refined as its Canon and Fujifilm peers, though; for example, the shutter is relatively noisy, operating with a clearly audible clack. But whether this matters to you will come down purely to personal preference. The camera can be completely silent if you switch to the electronic shutter, but this brings quite severe rolling shutter distortion with fast-moving subjects.
With Sony's chunky FZ100 battery on board, the A6700 delivers impressive stamina. As usual, exactly how many shots you'll get from a charge depends very much on how you shoot. The most I got from a single charge was around 1650 shots, with a few short video clips thrown in for good measure, but this included a lot of extended bursts. More generally, Sony's specified 550-shot rating using the viewfinder seems quite realistic. It's always worth having a spare battery, but I doubt you'll need more than one.
While the camera is capable of continuous shooting at 11fps, as usual with Sony, the devil lies in the detail. You'll only get this speed in H+ mode, which doesn't provide live view between frames, which means it's no use for tracking moving subjects. Raw shooters also need to use the (lossy) Compressed option; if you select Lossless Compressed instead, the rate drops to 10fps, with a smaller 24-frame buffer. Personally, I'd recommend switching to H mode, where the speed drops to 8fps, but you do get live view along with a usefully deeper buffer (40 frames lossless raw, and an impressive 390 frames in compressed raw).
Sony's in-body stabilisation works perfectly well, giving me decently sharp images at shutter speeds as slow as 1/2 sec (using either the Sony E 18-135mm F3.5-5.6 OSS kit zoom at its 24mm mark, or the unstabilised Sigma 30mm F2.8 DN Art). This is really useful for hand-holding in low light, and a major advantage over the many APS-C models that don't include IBIS, such as Sony's cheaper A6400. However, it's not any better than competitors such as the Fujifilm X-T5.
On the whole, though, I was pretty pleased by the images I shot with the A6700. The metering is reliable and seems less prone to underexposure than previous Sony models. It's also easy to judge in the viewfinder when highlights are likely to get clipped irretrievably, and apply exposure compensation accordingly.
Sony also appears to have delivered on its promise of improved auto white balance, to the extent that I felt the A6700 delivered clearly more attractive JPEGs compared to even the A7R V full-frame flagship. The colours are perhaps not quite as bright and punchy as you'll get from some other cameras, instead being more lifelike and natural. But in general, I'd be happy sharing images direct from the camera with little or no additional processing, which isn't something I'd have said of previous Sony cameras.
Looking at raw dynamic range, as we'd expect Sony's 26MP sensor measures up well against its peers. After all, chances are that it's essentially a Bayer version of Fujifilm's long-running 26MP X-Trans sensor. Shooting at low ISOs, you can expect to pull up three, or maybe four extra stops of shadow detail from raw files before noise becomes troublesome. This is also about the same as we saw from the Fujifilm X-T5's 40MP APS-C sensor.
This allows you to shoot very high-contrast scenes such as sunsets to maintain highlights in the sky, and then apply tonal adjustments using the exposure, highlights and shadows sliders, to bring out the foreground detail. You don't get quite the same ability to adjust the settings with near-impunity as from the best full-frame sensors, but it's a match for other similarly priced APS-C cameras.
Sony Alpha A6700: ISO and Noise
High-ISO performance looks to be on par with what we'd expect from an APS-C sensor. Fine detail is retained nicely up to ISO 1600, beyond which it gets progressively lost to noise.
By ISO 6400, most pixel-level detail has been lost. Meanwhile shadow areas are starting to block up in JPEG files, while showing blotchy green and purple colour noise in ACR-converted raws. I'd still be quite happy shooting at ISO 12,800, with careful raw processing to suppress the worst of the noise, but beyond that things get distinctly sketchy. As tends to be the case, the extended settings past ISO 32,000 are definitely best avoided.
Below are 100% crops from our standard studio test scene, shot in raw and then processed using Adobe Camera Raw with default settings. Click on any to see the full-resolution version. 
Sony Alpha A6700: Our Verdict
Let's get one thing clear from the start. Without any doubt, the Alpha 6700 is Sony's best APS-C camera to date, and by quite some margin. Indeed looking back at my review of its predecessor, Sony has fixed many of my biggest gripes. You now get a front control dial, a much improved 3:2 fully articulated screen, and a proper touchscreen interface. I was also pleased by the improved colour output, thanks to the new auto white balance algorithms.
There are major feature updates here too, most obviously the subject-detection autofocus. The video capability has also been massively upgraded, with 4K recording at 120fps sure to be a massive draw to some users. Other potential buyers may be upset that there's still only a single SD card slot, but that's never really bothered me.
Unfortunately, though, despite its many improvements, A6700 still left me a little cold. Even after reconfiguring its controls to suit my preferences, it never quite provided the seamless, fluid operation I'd expect from a camera aimed at serious enthusiasts. Much of this comes down to Sony's failure to add a dedicated AF-area controller, forcing you to use either the touchscreen or the d-pad instead. But the latter ends up being used for too many things, so it's all-to-easy to find yourself changing the wrong setting by mistake. It's an exercise in frustration, and there's a good reason why you'll find a joystick on most enthusiast-focused rivals (not to mention Sony's full-frame cameras).
Whether you take to the Sony Alpha A6700, then, may well boil down to how you consider a camera should work. If you're more concerned by what it can do, and less by the shooting experience, it's undeniably an extremely capable tool. For photographers with an existing APS-C E-mount lens collection, or indeed for full-frame Sony shooters considering adding a smaller body to their kit, it really is the obvious choice. But for those with no existing brand allegiance, things are less clear-cut. Personally, to take pictures for pleasure, I'd rather pick up a Fujifilm X-S20 or X-T5 instead.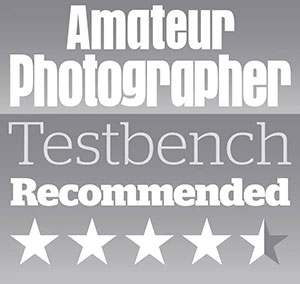 ---
Follow AP on Facebook, Twitter, Instagram, YouTube and TikTok.
---
Sony Alpha A6700: Full Specifications