With a head start on Nikon and Canon in terms of its full frame mirrorless system, Sony is now at the stage where it can start to offer more diverse lenses to its FE mount line-up. This started a few years ago with the telephoto lenses needed to complement the Sony Alpha 9 and Alpha 9 II, and more recently it has added a trio of small prime lenses, with the Sony FE 40mm F2.5 G on test here. (See our guide to the best Sony E-mount lenses.)
These lenses are a very different proposition to Sony's big, fast G Master primes. They are very small, very light and very portable. Their maximum apertures are modest by today's standards, but for travel photographers, vloggers and content creators who like to travel light and shoot handheld or with a gimbal, they could be the perfect antidote to regular monster-sized primes. There is a definite move amongst lens makers, not just Sony, towards smaller and more portable lenses, perhaps as a reaction to the changing needs of content creators.
A compact trio
The FE 24mm F2.8 G, FE 50mm F2.5 G and FE 40mm F2.5 G are all the same size and virtually the same weight, making them a nice compact trio for travel and street photographers. They should pair nicely with the Sony Alpha 7C, which has a rangefinder-style body, and there will also be some appeal for videographers and vloggers, for whom a matching set of prime lenses can be useful, especially when using a 3-axis stabiliser.
It is the FE 40mm F2.5 G lens that stands out amongst the trilogy as not being a very typical focal length, which is precisely why it is of most interest to me. It sits nicely between 35mm and 50mm, so much so that one may consider replacing lenses of both of those focal lengths with the single 40mm f/2.5 lens. In fact I'm slightly surprised that Sony has introduced both a 40mm and a 50mm, both with a f/2.5 aperture, in this lineup.
Sony FE 40mm F2.5 G features
The Sony FE 40mm F2.5 G lens is a full frame lens, designed for the full frame mirrorless cameras such as the Alpha 7 or Alpha 9 series, but you could use it with any of the best Sony cameras – as a Sony E mount lens, it can also be used on the A6000-series cameras, or in an APS-C crop mode, where it will produce the equivalent field of view as a 60mm focal length lens. Its size means it would work well on the Sony ZV-E10, for example, though the Sony FE 24mm f/2.8, with its 36mm equivalent focal length on this camera, might be a better all-round choice.
For a lens of its size and price, the Sony FE 40mm F2.5 G is fairly well featured. It has a Focus Hold button, a switch to change between manual and autofocus, and an aperture ring with a switch to turn the clicks on or off, which is useful for videographers. It also has linear manual focusing so that videographers can accurately pull focus manually between two points. The lens is also dust and moisture sealed.
Linear motors
Inside the barrel there are not one but two linear motors which should provide smooth, fast, accurate and quiet autofocus whether you are shooting stills or video. It also has internal focusing, so the length of the lens remains the same with the focus elements moving internally. This helps to maintain the balance of the lens, which makes this 40mm an interesting option for using on a 3-axis stabiliser such as one of the DJI Ronin series.
One thing that is missing from the specification is optical stabilisation, which means you will be relying on in-body stabilisation instead. This shouldn't be an issue for the majority of users, as since the A7 II all Sony full-frame mirrorless cameras have featured in-body stabilisation. But it's something to consider for APS-C users, who may be better served by the much cheaper, optically stabilised Sony E 35mm F1.8 OSS or E 50mm F1.8 OSS.
Optically it consists of nine elements in nine groups, meaning none of the lenses are paired together into smaller groupings. Three of these lenses are aspherical elements which help to keep chromatic aberrations and distortions to a minimum whilst keeping edge sharpness to a maximum.
Depth of field
The aperture has seven rounded blades which should produce fairly nice specular highlights when the lens is stopped down to f/2.8. However, with a maximum aperture of f/2.5, don't expect super shallow depth-of-field and incredibly blurred backgrounds like you would get from a 35mm or 50mm f/1.4 lens. That said, the minimum focus distance of 28cm means that when you get up very close to a subject when shooting at f/2.5 you will be able to nicely blur backgrounds
There is a customisable focus hold button that as we have seen on other G and G Master lenses can be customised for other functions. For example, it can be used to turn focus peaking on and off, which is particularly handy if you're manually focusing. Alternatively you could use it to switch between the APS-C crop mode or to switch Zebra Patterning on or off. It is a really useful button to have on the lens as it is so accessible whilst shooting, making it an option to assign to one of your most regularly used settings.
Using filters
The filter thread is 49mm in size and is replicated on the lens hood. Again, it is great that this trilogy of lenses all uses the same size filters, which is more economical in terms of both finances and time. There is no need for step up or down rings, and it even means a magnetic solution such as the Manfrotto Xume filter rings could be an option.
It's worth noting here that because of the internal focus, the front element and filter thread doesn't rotate. So you won't have to adjust circular polarisers or square filters after you have focused.
Sony FE 40mm F2.5 G build and handling
In terms of handling, the lens feels very well built. It boasts an all-metal construction with the exception of the aperture and focusing ring, which are plastic. There is quite a lot going on around the lens barrel with the various buttons and dials, but it is aesthetically a fairly clean design, with clear markings for the aperture settings, which are clickable in 0.3EV steps.
On the rear of the lens you can feel the very thin O ring seal which grips to the camera body when the lens is mounted, preventing any dust or moisture ingress. Obviously we can't see any of the other weather seals, but Sony's technical drawing shows various weatherproofing seals around the buttons and the focusing and aperture rings.
Size wise the lens has a diameter of 45mm and is 68mm long, not including the lens hood which adds around another 12mm. In terms of weight it's only 173g, making it a perfect lightweight companion on any of the current Sony full frame line-up.
The lens hood is very well designed. It's similar to the one for the older FE 35mm F2.8 ZA lens in the way that it cups around the end of the lens, both shielding it from light and also offering some physical protection for the glass. As the hood also provides a filter thread, I would most likely always leave it on and not bother with a protection filter, given how recessed the front element is from the front of the hood.
Autofocus Performance
When it comes to autofocus, the lens is as snappy as you would expect for a lens with two linear motors. Almost as soon as you have touched the shutter button or the AF-ON button, the lens has already focused. This is obviously especially true if you're shooting things like street photography or landscape images where the subject isn't too close to the lens. But even then, when focusing and switching between a subject at the minimum focus distance to infinity I had no problem with the Sony Alpha 7R IV getting almost instantaneous focus when switching points using the rear touchscreen of the camera.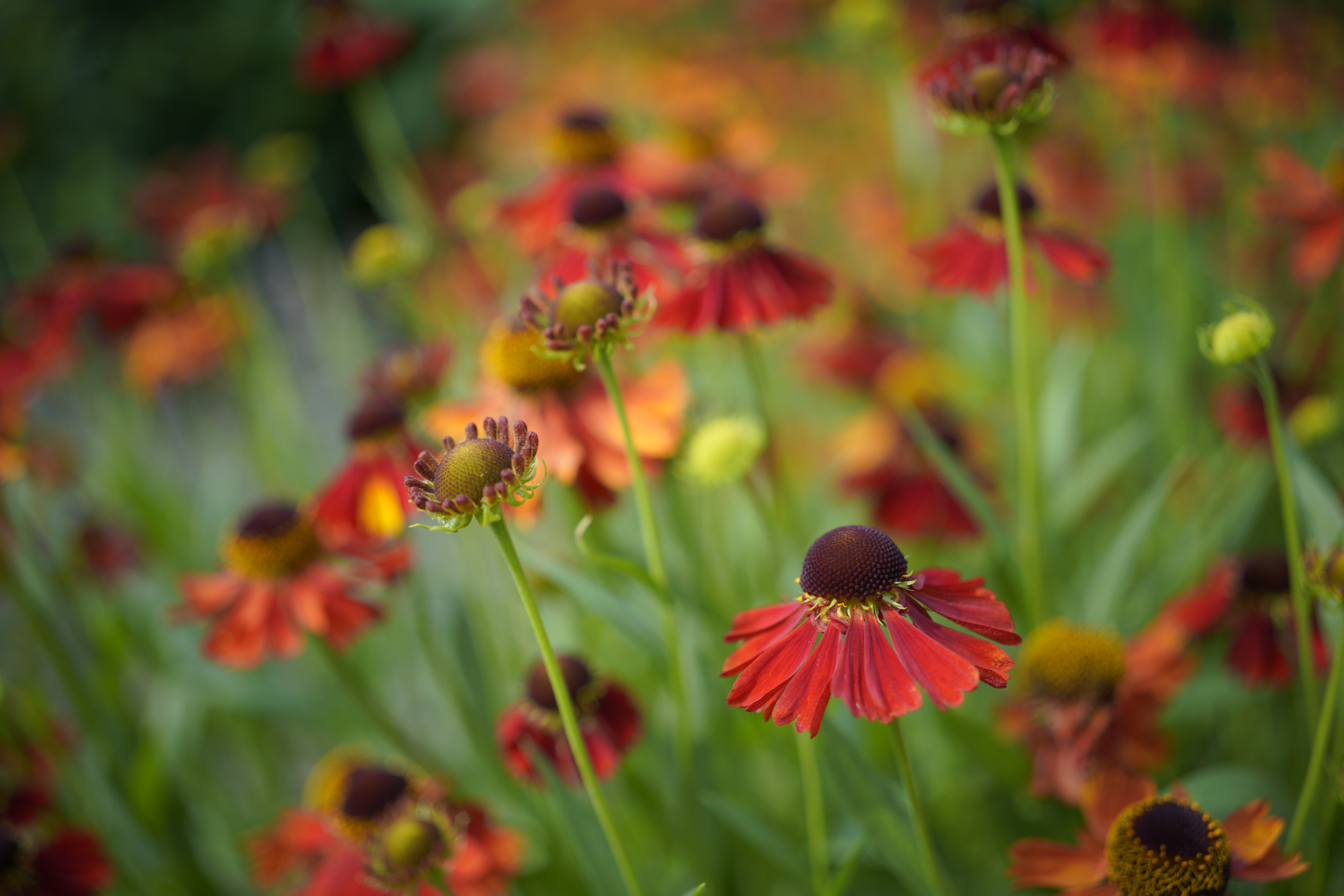 It was a similar story with the original A7R, which has a vastly less sophisticated AF system, using the centre point focus and focusing between subjects up close and distant subjects. The lens just snaps into focus, before you even have had a chance to notice. For video, it's much the same again, with the linear motors focusing smoothly, confidently and quietly.
The 40mm focal length may not be one for vloggers who wish to film themselves at arm's length, but for those who want to put the their camera on a tripod, I quite like it. It's a nice compromise between slightly wider 35mm and 50mm for video; the lens has a fairly intimate, close feel to it, without having the more obvious narrow field of field of a telephoto lens.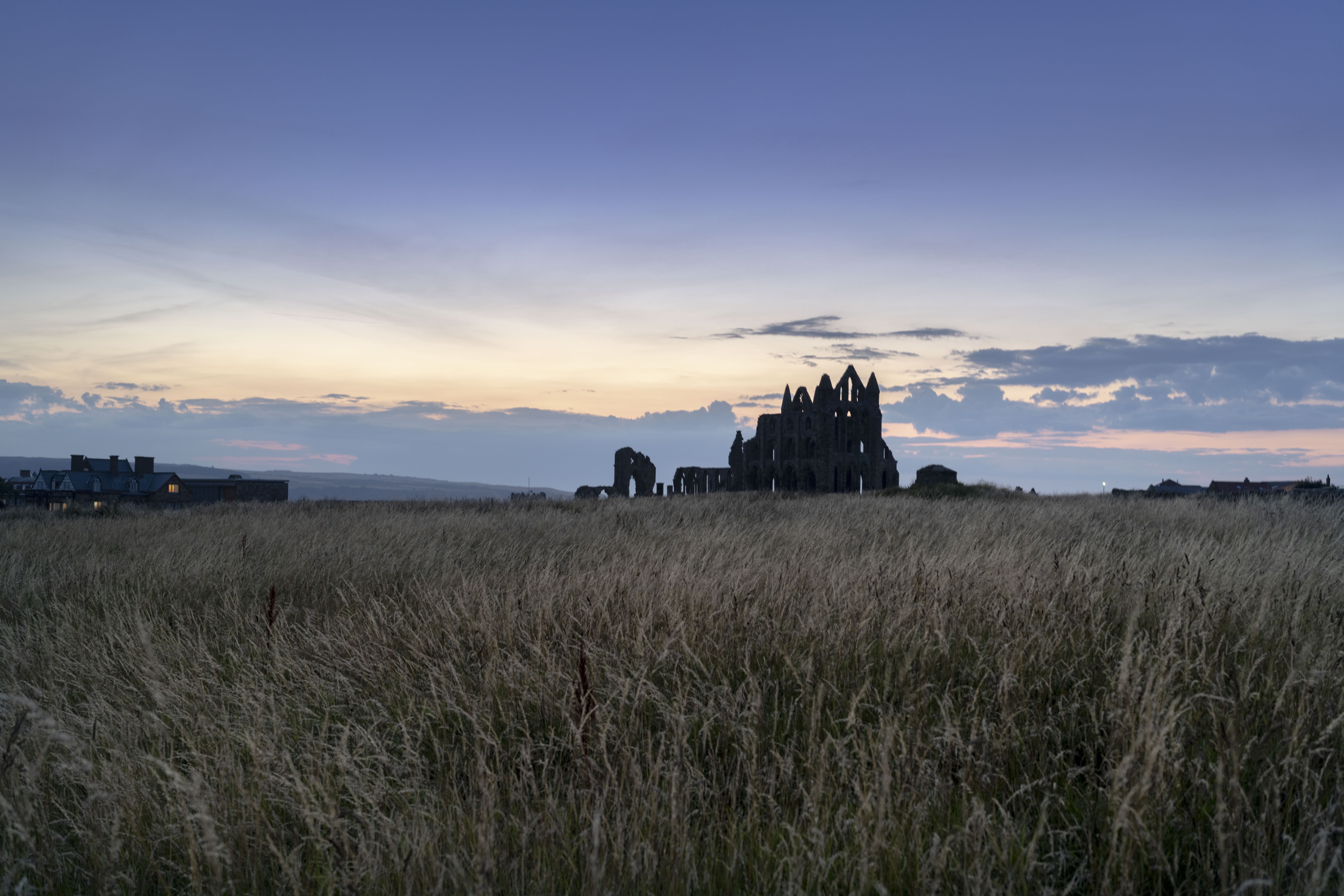 Image Quality
Image quality is excellent across the range. Shooting wide open at f/2.5 the lens resolves a great deal of detail in the centre, even when pixel peeping with the 61MP A7R IV. Stopping down to f/2.8 sharpens things up with very little loss of light or difference in depth of field. Closing down the aperture to f/5.6-f/8 produces peak detail across the frame; shooting landscapes at infinity reveals just a hint of detail reduction in the corners. By f/16 diffraction starts to take the edge off the finest detail, but even at f/22 it is still usable.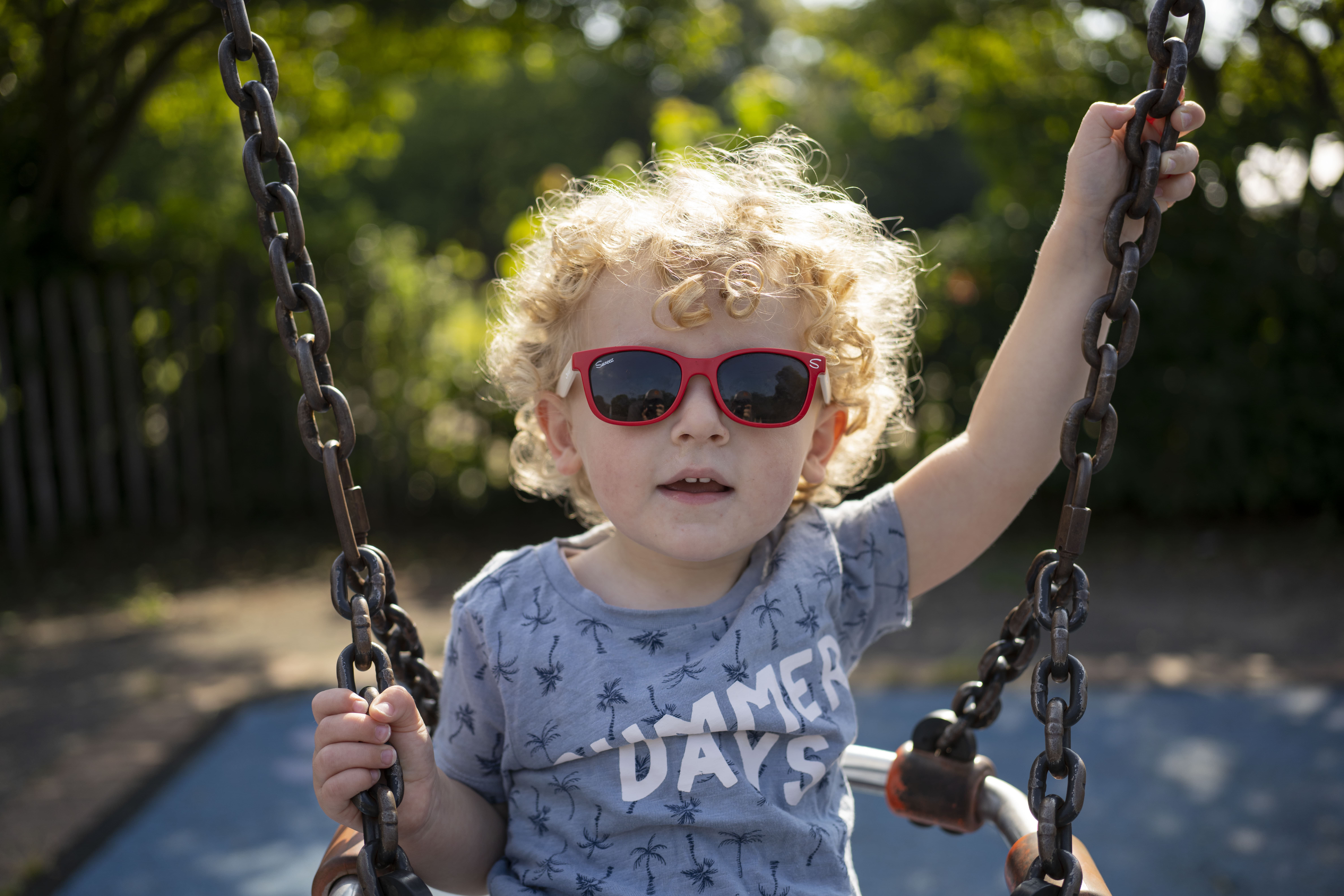 Distortion
Distortion is well controlled, although there is the merest hint of barrel distortion if you go looking for it. The lens profile correction in Adobe Camera Raw is applied by default, so you may never see any distortion if you shoot raw images. But turning the correction on and off in-camera does reveal a slight difference.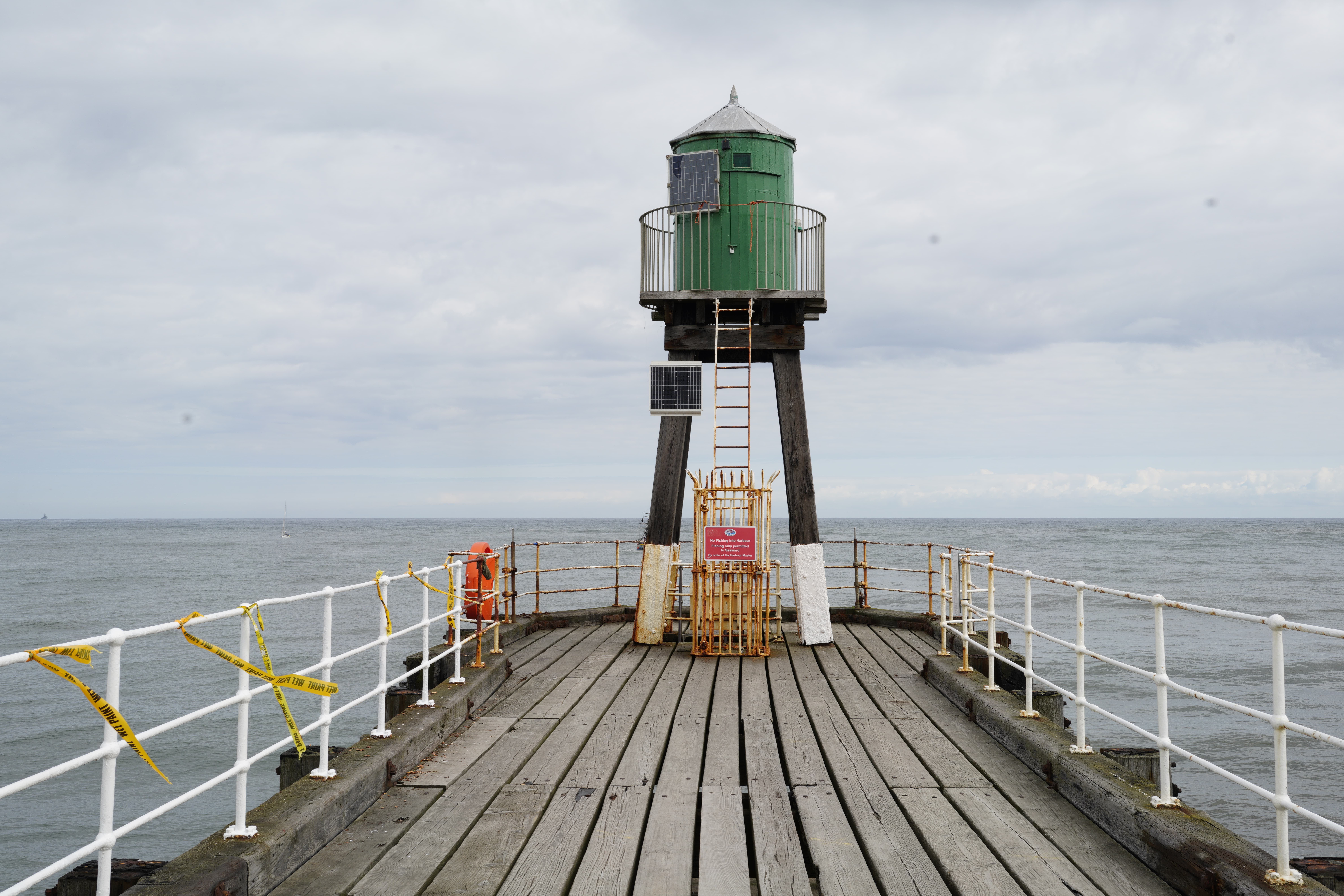 Vignetting
With in-camera Shading Compensation turned off for JPEG files, vignetting is quite noticeable at f/2.5, with pronounced darkening in the corners. This subsides as the aperture gets smaller, and by f/4 light falloff is smooth and shouldn't be noticeable in most situations. It isn't until around f/8 that the vignetting disappears completely. All of this is somewhat inconsequential given that most people will probably shoot with Shading Compensation switched on, which corrects it significantly, and it can be further reduced when editing.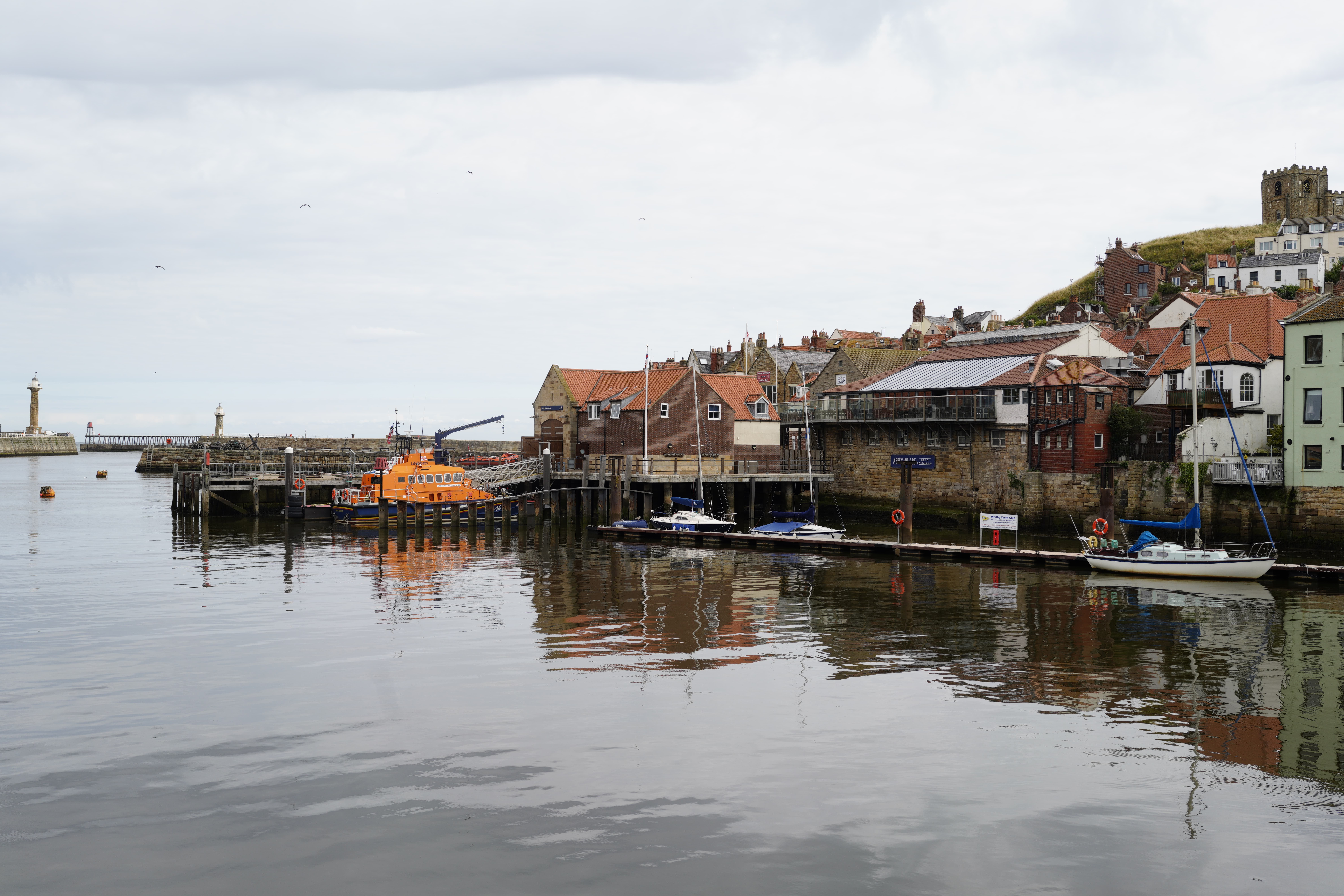 Chromatic aberration
Having used the lens on holiday for a week, with Lens Compensation switched on, I went searching for chromatic aberration in all of the expected places but struggled to find any. There was the merest hint of a soft green or magenta edge if you really go searching for it, but overall I'm happy to say it isn't a problem with this lens.
Sony FE 40mm F2.5 G verdict
The choice of a 40mm focal length lens is an unusual one, but it is one that I personally like, as I often find that 50mm is just a little too narrow. Whilst I enjoy using a 35mm focal length, 40mm sits in the middle as a nice compromise between the two more common focal lengths.
Of course, a slightly larger aperture than f/2.5 would be nice, but then that would increase the size and the weight of the lens. For the types of people who are going to be interested in this lens, large aperture isn't always going to be an essential. It's a lens for occasional portraits, street photography, or landscape photography; in short it's a lens just to have on your camera at all times when you need to quickly snap a shot. For that job, I feel it does a better job than a 50mm. It's also very well constructed with all the features you would expect of a G Series lens, and it's really hard to find any fault with.
An affordable option
With a retail price of around $761 / £629 it may not be the cheapest option, though. Prices have remained steady since this lens was launched, so you will need to keep checking with your favourite resellers for deals and even then there might be few savings. Interestingly, Sigma makes a series of relatively compact f/2 primes that cover a wider focal range and cost about the same. However, these Sigma lenses, such as the Sigma 35mm f/2 DG DN Contemporary, are significantly weightier. Besides, as a proprietary Sony lens, the FE 40mm F2.5 G has all of the autofocus and profiling advantages of an own-brand lens. The Sony FE 40mm f2.5 G is an affordable option that many photographers could keep almost permanently attached to their camera.
Sony FE 40mm F2.5 G: specifications