Fujifilm GFX 100S at a glance:
£5499
102MP medium-format sensor
ISO 50-102,400 (extended)
5fps continuous shooting
3.69m-dot viewfinder, 0.77x magnification
3.2in, 2.35m-dot tilting touchscreen
4K 30p video recording
It's now over four years since Fujifilm transformed the medium-format camera market with its introduction of the GFX 50S. With a 50MP sensor measuring 44 x 33mm and mirrorless architecture, it promised higher image quality than its full-frame contemporaries, but in a much smaller package than traditional medium-format DSLRs. It wasn't actually the first or even the smallest medium-format mirrorless camera – both honours went to Hasselblad with its X1D 50C – but it was less expensive and crucially, worked rather better.
With each successive GFX model, Fujifilm has made significant advances. In 2018, the GFX 50R repackaged the same sensor into a smaller and more affordable rangefinder-style body. Less than a year later, the superb GFX100 doubled the resolution while adding in-body stabilisation and vastly improved autofocus. Now the GFX100S has arrived with almost all the same features, but in a much smaller body and at £5,500, little more than half the price. This places it in a similar league to top-end high-resolution full-frame models like the £6,500 Sony Alpha 1 and £4,200 Canon EOS R5.
Officially, Fujifilm says that the GFX100S only replaces the GFX 50S in its line-up. But it's difficult not to conclude it will do rather more than that. It makes the original GFX100 look practically obsolete, while essentially matching the GFX 50R for its key selling point of portability. At £3,200 body-only the latter is still considerably more affordable, but if you're contemplating investing in a nice set of GF lenses, the GFX100S really is the camera that'll get the best from them.
Fujifilm GFX100S: Features
With the GFX100S costing £4,500 less than its big brother, you might think that it would suffer when comparing its major specifications. But that's really not the case; instead a detailed reading reveals that they're identical in almost all aspects of imaging performance. Perhaps the biggest difference lies with the viewfinder; the GFX100S's fixed EVF is smaller and lower resolution than the GFX100's removeable unit. On the flip side, the newer model boasts in-body stabilisation that's half a stop more effective.
The GFX100 has a longer battery life rating, but that's simply because it accommodates two batteries; slip a spare in your pocket and the GFX100S will keep shooting for longer. In terms of body size, it's no contest; the new model is 4cm shorter and a considerable 420g lighter. However, it has no option to fit a vertical grip.
Let's take a closer look at what the camera has to offer. In terms of imaging hardware, the GFX100S employs the same 102MP back-illuminated sensor and X-Processor 4 combination as the GFX100. This impressive pixel count allows you to make prints almost a meter wide at a critically-sharp 300ppi output resolution, and considerably larger if they're not going to be examined so closely.
The sensor includes phase detection pixels for rapid autofocus and is mounted on a new, downsized 5-axis in-body stabilisation mechanism that promises up to six stops of shake reduction for shooting hand-held at slow shutter speeds. The shutter also employs a smaller design that allows the NP-W235 battery to be placed within the handgrip, thereby enabling the camera's relatively compact form factor. It also promises reduced release lag and is rated to 150,000 actuations.
Unlike Fujifilm's APS-C X-Trans models, the sensor employs a conventional Bayer colour filter array. As a result, it's able to offer a pixel-shift multi-shot mode that assembles 16 raw files into a single vast 400MP image. This requires the camera to be tripod-mounted and a completely static subject, so is fairly limited in its potential applications. The other catch is the that the camera can't compile the high-res file itself; instead you have to use the Fujifilm Pixel Shift Combiner program for Mac or PC.
Sensitivities of ISO 100-12,800 are provided, extendable to ISO 102,400 at the top end. There's also a 'pulled' ISO 50 setting that should give the cleanest images but is more likely to clip highlight detail. It's possible to set timed shutter speeds as long as an hour, which is great for shooting with neutral density filters, while at the other end of the scale, the mechanical shutter tops out at 1/4000sec.
Fully electronic speeds up to 1/16000sec are also available, but the sensor's slow readout speed brings a very strong risk of rolling shutter distortion. So their use should ideally be limited to static subjects with the camera on a tripod.
One of the few trade-offs for this being a medium-format camera lies with continuous shooting. Speeds are available at up to 5 frames per second, but without live view between frames, which seriously hampers shooting moving subjects. Drop the speed to its L setting and you'll get live view, but at just 2fps. The buffer isn't especially deep, either; only 14 raws at 5fps. So if you're after a rapid-shooting sports camera, this isn't it.
One of the biggest attractions of Fujifilm cameras lies with the firm's peerless colour science, as delivered through its Film simulation modes. These deliver a broad array of attractive colour looks that each have their uses for different subjects.
New on the GFX100S is Nostalgic Neg, which is supposed to hark back to colour negative film; think Kodak Gold and you won't be far wrong. But there's also the punchy, saturated Velvia for landscapes, two ProNeg options for subtle, muted portraits, and the superb Acros for black & white. My personal favourite for everyday shooting is Astia.
Otherwise, the GFX100S offers much the same feature set Fujifilm's high-end X-system cameras. For example, you get a comprehensive set of bracketing and multiple exposure modes, along with a built-in intervalometer. Wi-Fi and Bluetooth are built-in for connection to your smartphone or tablet, offering the usual set of functions via the free Fujifilm Camera Remote app. You can copy files across to your phone for sharing, control the camera remotely from your phone, or geotag your images using its GPS while you're out shooting.
Fujifilm has also included an impressive video specification. The GFX100S is capable of recording 4K video at 30fps, in both 16:9 DCI and 17:9 Cinema aspect ratios. It can record internally at 400 Mbps with 10-bit 4:2:0 colour, or output ProRes RAW in 12-bit 4:2:2 to an external recorder via the HDMI port. Both Hybrid Log Gamma and F-log are available to facilitate colour grading in post-production, but Fujifilm's film simulations can also be employed during recording.
Fujifilm GFX100S: Focal points
Fujifilm has made a thoroughly-modern medium-format mirrorless camera that's no larger than a full-frame DSLR.
Power  Thanks to the NP-W235 battery that's also used by the X-T4, the GFX100S promises 460 shots per charge. A USB-C charger is supplied in the box.
Storage  By default the dual UHS-II SD card slots are used sequentially. But the camera can also be set to duplicate files to both, or segregate different file types between them.
Remote release  On the handgrip you'll find a 2.5mm socket that accepts Fujifilm's £35 RR-100 remote release, along with innumerable Canon- and Pentax-compatible alternatives
Connectors  On the left side of the camera you'll find microphone and headphone sockets under one cover, plus USB-C, Micro HDMI and PC flash sync under another.
LCD light  Pressing a tiny button on the side of the viewfinder housing illuminates the top LCD status panel.
Grip  No vertical grip is available, but Fujifilm offers the add-on MHG-GFX S grip extension, which boasts an Arca Swiss profile baseplate for tripod use. It costs £139.
Fujifilm GFX100S: Build and Handling
If you're a Fujifilm X-system user thinking up making a step up in image quality, you might expect the GFX100S to behave much like the APS-C flagship X-T4. But in fact, it's a very different design. While the original GFX 50S and GFX 50R both employed analogue top-plate dials like their X-system siblings, the GFX100S follows on from the GFX100 in using an entirely electronic twin-dial control scheme. This gives a shooting experience that's much more like a Canon or Nikon full-frame DSLR.
That comparison in no way accidental, because the GFX100S is clearly trying to fight in the same territory. If anything, it's smaller than pro models such as the Canon EOS 5D Mark IV and Nikon D810, which is a pretty impressive feat. It'll fit in the same bags, which isn't necessarily the case with the wider-bodied GFX50R, while sitting happily on the same tripods without wobbling alarmingly. Given the sensor size and sheer image quality, this makes it a particularly attractive proposition for landscape photographers, or indeed anyone who demands the ultimate image quality without sacrificing portability.
The GFX100S may be small for medium format, but at 150 x 104 x 87mm and 900g, it's still one of the larger camera bodies on the market. Its deep handgrip isn't the most comfortable I've ever held, but it's very secure, with a large indentation for your second finger and a prominent hook beside your thumb. Built quality is beyond reproach, and the controls are sufficiently large and well-spaced to be easily usable when you're wearing winter gloves.
In terms of design, the squat, chunky body exudes an air of purposefulness; there are no style-driven fripperies here, just a professional tool. Fujifilm appears to have learned from the not-entirely-positive feedback it received regarding the GFX100, as it's improved on the design of the buttons, dials and particularly the AF joystick, which is now much larger and sports a textured surface.
The firm has also included a conventional exposure mode dial, with no fewer than six custom positions. These allow you to program and save your preferred camera configurations for different shooting situations, and crucially give them recognisable names.
As you'd expect, the front and rear dials are used to change exposure settings, but unusually they can also be clicked inwards like buttons. With the front dial, this cycles between changing ISO and aperture, if you're not using the lens ring for the latter. Meanwhile clicking the rear dial calls up live view magnification.
I'm not a fan of the default method of setting exposure compensation, which requires you to hold down a small button beside the shutter release while spinning the rear dial. But by changing a couple of menu settings, it's possible to reconfigure this so the rear dial toggles between setting shutter speed and exposure compensation, with the selected function sticking when the camera is turned off. If you prefer to shoot in aperture priority, you then have the aperture controlled from the lens, ISO on the front dial and exposure compensation on the back, which to me is pretty much perfect.
To set this up, first go to the Set Up – Button Dial Setting section and under Function (Fn) Setting, change R-Dial to Expo. Comp. Then scroll down to the Expo. Comp. Button Setting and change to On/Off Switch. Clicking the rear dial will now toggle its function between shutter speed and exposure compensation.
A small switch beside the viewfinder is used for changing the focus mode, while a button on the left shoulder gives access to drive mode. Various other buttons dotted around the camera body can be configured to suit your needs. Secondary camera settings are accessed using the onscreen Q menu, which shows a user-customisable set of options in a particularly clear grid layout.
These settings are mostly reflected on the large top-plate status display, which stays on even when the camera is turned off. This panel can also show a virtual shutter speed / ISO dial display and a large live histogram, with the latter being useful when shooting from a tripod.
Fujifilm has also included a touchscreen, but it has relatively limited functionality. You can set the focus point, select and change Q Menu items, swipe though images in playback, and double-tap on them to zoom in to inspect focus. It's also possible to use swipe actions as virtual touch buttons; up shows a detailed RGB live histogram, down a precise dual-axis electronic level display, while left and right call up film simulation and white balance settings respectively. In movie mode, enabling Movie Optimised Control allows exposure settings to be changed silently using the touchscreen. But there's no option to navigate and change menus by touch.
Fujifilm GFX100S: Viewfinder and screen
For the first time in its GFX range, Fujifilm has gone for the conventional SLR-style approach of using a fixed central electronic viewfinder, rather than a removable or corner-mounted unit. In many respects the camera is all the better for it; the design is less bulky than the GFX 50S, and the EVF doesn't obstruct your view of the LCD screen when it's tilted upwards for waist-level shooting, which is a problem on the GFX100. Compared to the GFX50R, the viewfinder protrudes slightly further from the back of the camera and has a noticeably larger eyecup.
While the viewfinder isn't quite as stunning as the GFX100's, it's still very good indeed. At 3.69-million-dots and 0.77x magnification, it's large, bright and highly detailed. Along with detailed settings information, you can overlay a number of useful shooting aids, including a live histogram and electronic level display. The camera stops down the aperture to the shooting setting when the shutter button is half-pressed, clearly previewing depth of field.
By default the EVF gives a reliable preview of colour and image brightness, which is great for judging exposure compensation. But it's not always ideal, especially in situations where you need to reduce exposure significantly in order to retain bright highlights. This is where the Natural Live View option comes in handy, as it tones down the the colour processing and reduces contrast in a bid to look more like an optical viewfinder.
For landscape work, I found it useful to assign this setting to the function button behind the shutter release that normally activates face detection. Fujifilm also provides an array of useful boost modes which provide various trade-offs between viewfinder resolution, frame rate and autofocus performance, which can be cycled through by pressing a button on the front of the body.
The 3.2in rear LCD is also excellent, with its 2.36m-dot resolution providing a highly detailed view. Fujifilm has used its familiar dual-axis tilt design, which is perfect for stills photographers, facilitating high- and low-angle shooting in both the portrait and landscape formats while being discreet and quick to use. It can't be set to face forwards, but I doubt many prospective GFX100S buyers will care about that one bit.
Fujifilm GFX100S: Autofocus
With essentially the same hardware as the GFX100, this latest model behaves in the same way when it comes to autofocus. It may not be as rapid as a full-frame super-camera like the Sony Alpha 1 or Canon EOS R5, but I doubt many users will find much to complain about in real-world use. It should be snappy enough for those subjects it's most likely to be used for, given that we've already established this really isn't a sports or action camera.
In firmware terms, Fujifilm has deployed the same AF system as on its X-system models. In manual focus-area selection mode there's a choice between using 117 or 425 points in six different sizes, with the former being quicker to use, but the latter providing higher positional precision within the frame. In addition, zones of 9, 25 or 49 points can be selected, which is useful with moving subjects that are likely to stay within a particular area of the frame.
All the usual features we'd expect on a mirrorless model are present and correct, including face and eye detection, and subject recognition and tracking. They work well, especially with rapid-focusing lenses such as the GF 50mm F3.5 R LM WR. However things aren't quite so rosy with the new GF 80mm F1.7 R WR; this clearly has to move a large amount of glass for focusing, which slows things down quite dramatically.
Thankfully, there's little to question about the GFX100S's autofocus accuracy. Even with the 80mm f/1.7,  which is one of the system's most demanding lenses in this respect, I found the camera was able to focus it consistently accurately, even when shooting off-centre subjects with the aperture wide open. When using eye detection, though, it had a certain habit of focusing on stray hair over the selected focus point, so it's worth keeping an eye out for this when shooting portraits. Light levels have to drop extremely low before the system starts to struggle, too.
Fujifilm GFX100S: Performance
It's not so long ago that medium-format digital cameras were slow and clunky beasts, but that's no longer the case with Fujifilm's cameras. In general, the GFX100S is just a responsive as any other modern mirrorless camera. With most lenses it powers up pretty much instantaneously when you flick the power switch, however the 80mm f/1.7 delays this by a second or two as it goes through a focus calibration routine. The camera responds instantly to all of the physical controls, but the touchscreen can be a little laggy. This didn't really bother me, though, as I found little need to use it.
Overall, the only time when the camera feels genuinely slow is when it comes to playing back your shots. Even using a fast UHS-II SD card, it takes a second or two to render an image file after initially loading a low-resolution thumbnail. It's also a little sluggish scrolling through and reviewing files. But this doesn't seem entirely unreasonable, given the vast file sizes.
Operationally, the camera is impressively discreet. As on the GFX100, the mechanical shutter is extremely soft and well-damped, so you can happily shoot in quiet locations without being noticed. Set the shutter to its electronic front curtain mode and it's particularly unobtrusive. Fujifilm's LM lenses are extremely quiet focusing, too, although those without linear motors ones tend to be more audible.
In typical Fujifilm fashion, the automated systems all work very well. Metering is extremely reliable, so you'll generally only have to override it for aesthetic effect, or if you want to protect small, bright highlight areas. The camera does an impressive job of matching the perceptual brightness of the scene, too, producing darker files when shooting at night.
Auto white balance is essentially faultless – with most cameras you can expect to improve upon the camera's judgement in raw processing, but that's very rarely the case here. This being Fujifilm, the in-camera colour rendition is excellent, too. It might seem ridiculous to talk about JPEG quality from a £5,500 camera, as most users will surely process their images from raw, but in many situations the GFX100S can deliver superb results direct from the camera.
Overall the image quality is, needless to say, astonishing. Fujifilm has worked extremely hard on making it as easy as possible to exploit the sensor's resolution, with a low-shock shutter, effective in-body stabilisation and excellent lenses. You do still have to pay attention to your settings, of course; for example the 32-64mm f/4 zoom really needs to be stopped down to f/8 or smaller for best results. But in general it's remarkably easy to get superb image files without having to set up a tripod, even in marginal light.
Get everything right and images simply ooze detail. Low ISO shots are entirely free from visible noise, with extremely impressive dynamic range in the raw files. This means it's possible to expose to retain highlight detail and then pull up three or four stops of additional detail in the shadows in raw processing. With so many pixels to play with, a little noise isn't going to do much harm anyway.
Fujifilm's in-body stabilisation is extremely effective. With such a high-resolution sensor, any camera motion will be visible, and without IS you'd have to use shutter speeds a couple of stops faster than the old 1/focal length rule of thumb would have you believe. But with the GFX100S, I was able to get consistently sharp hand-held images at shutter speeds as slow as 1/5 sec when using the 32-64mm f/4 and 50mm f/3.5 lenses, and 1/10sec with the 80mm f/1.7. Combine this with the camera's very decent high-ISO performance and you can shoot hand-held in very low light.
For those wondering just how much extra image quality you can get from the 400MP multi-shot option, though, my experience wasn't very positive. Much like with the Sony Alpha 1, the 16 raw files consume vast amounts of space on your memory card and require piecing together in specialist software. But when you then examine the resultant DNG file, it doesn't appear to contain usefully more detail than the camera's standard 100MP files, while also being prone to showing imaging artefacts along high-contrast edges, or if anything moves within the scene. It's a shame Fujifilm doesn't offer a simpler 4-shot full-colour sampling option.
Fujifilm GFX100S: ISO and Noise
It should come as no surprise to see that the GFX100S extracts a ridiculous amount of detail from our test scene. There's barely any visible difference in image quality from ISO 50 to ISO 400, and it's only at ISO 800 that we start to see the slightest hint of blurring, which is most unlikely to be perceptible in print.
By ISO 3200 image degradation is more obvious, with most fine detail blurred away. But then again, you have so many pixels to play with that even ISO 12,800 should give quite acceptable A3 prints. However noise has a significant impact on the extended ISO settings, and I'd steer clear of anything above ISO 25,600. Click on any of the 100% crops below to see the full image (remember these are large files!).
Fujifilm GFX100S: Verdict
With each successive generation of GFX body, Fujifilm has made significant advances, but the GFX100S is by far its most tempting yet. By offering the same sensor as the GFX100 at barely half the price, the firm has further advanced the cause of medium format as a realistic upgrade over full frame. This is a camera that delivers sumptuous image quality in a remarkably easy-to-use package that takes up no more space in your bag than a high-end full-frame DSLR.
It's also an extremely tempting upgrade for existing GFX owners. Compared to the two 50MP models, you gain double the resolution, in-body stabilisation and much better autofocus in a body that's no less portable. For GFX100 users there's the opportunity to shed considerable bulk and 400g weight with very little penalty in terms of capability. Indeed aside from a few specific benefits – the vertical grip, longer battery life without having to open up the camera, and the option of a tilting viewfinder – it's very difficult to see why you'd now choose the older model.
So what's not to like? To be honest, there's very little to complain about at all. Where the GFX100 was occasionally guilty of style over substance, the GFX100S simplifies things down to what you really need. It's the kind of camera that begs you pick it up and use it, then blows you away every time with its breathtaking results. In its own way it's every bit as good as this year's other super-camera, the Sony Alpha 1, and a better choice for those whose needs are skewed more towards resolution than speed. For professionals and committed amateurs looking to make really large prints, it's a very compelling option indeed.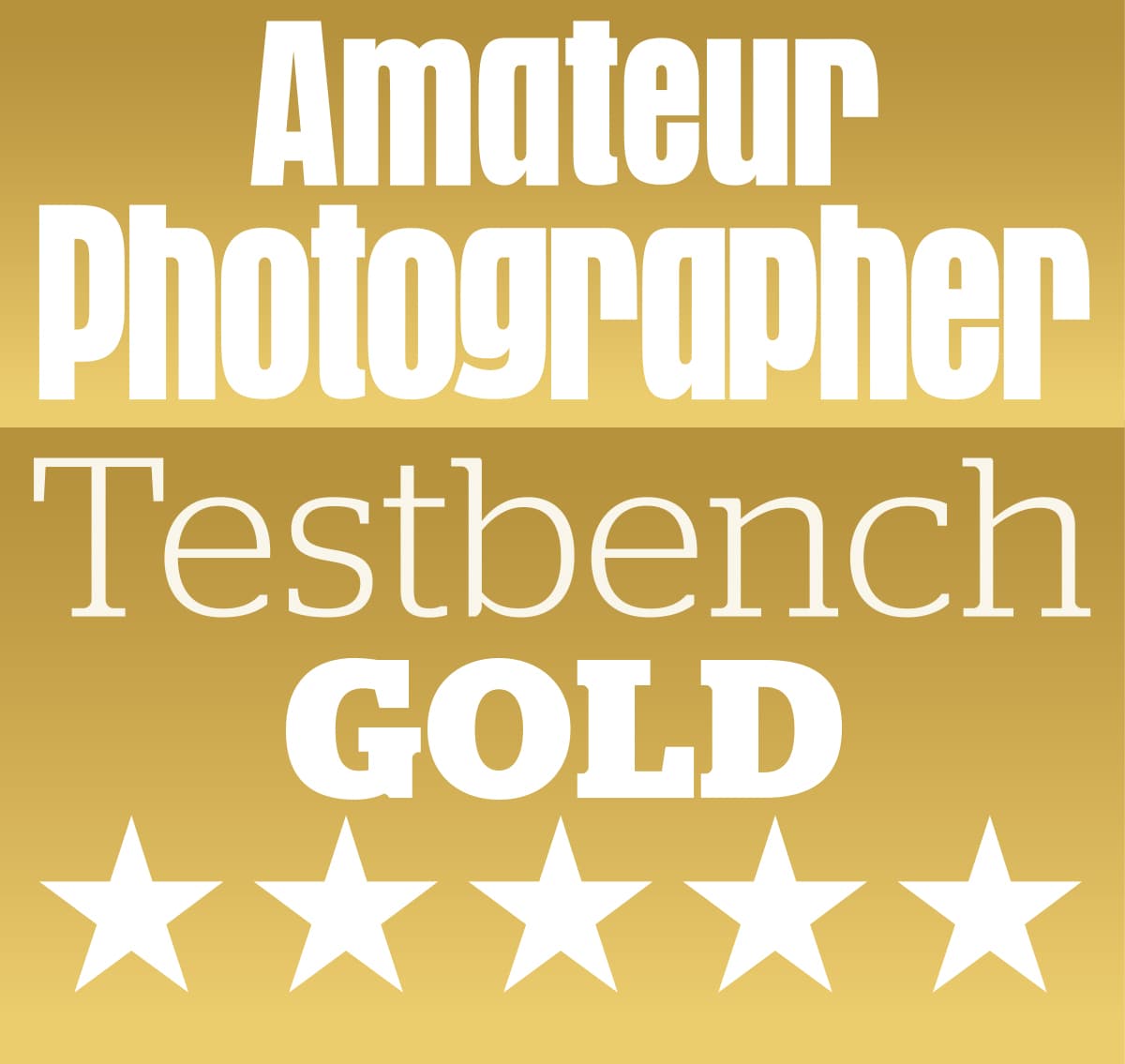 Fujifilm GFX100S: Full specifications