What exactly do you get for your monthly Adobe Creative Cloud subscription and is it worth it? Martin Evening investigates
---
In the past five years we have seen a trend among software companies to move from selling perpetual licensed products to subscription-based models. It is understandable that many customers should prefer to own their software outright rather than be tied to ongoing subscription payments.
For the software companies, this move has helped stabilise revenue income, fund fast response maintenance engineering work and develop new features. Despite all the objections, it is a business model that has proved to be popular with professional users at least.
As for Adobe products, Photoshop and Lightroom are now available by subscription only, although you can still buy Adobe Photoshop Elements as a perpetual licence product. Where the Adobe subscription offerings differ from other products is that you are subscribing to a package of services rather than simply renting the software.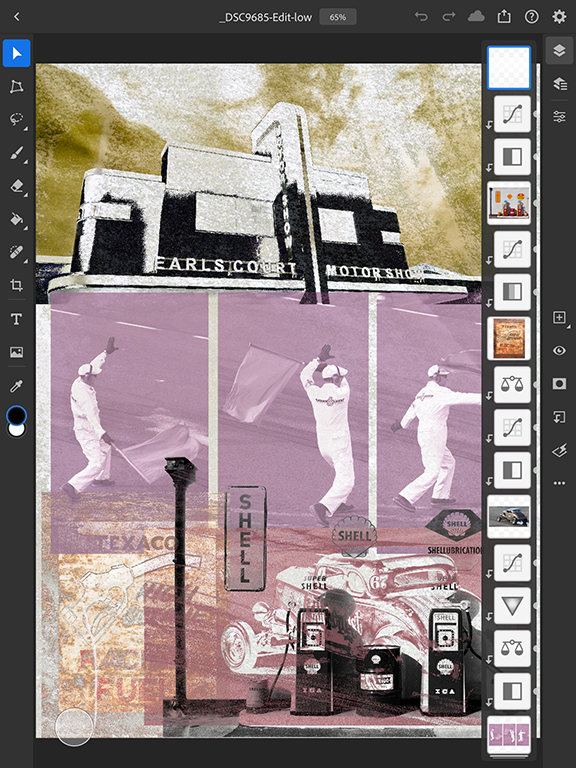 What's the plan?
There are three Adobe plans to choose from, specially for photographers. The main Photography plan costs £9.98 per month (based on an annual contract) and includes the Photoshop desktop and Lightroom Classic desktop apps plus Photoshop for iPad, Photoshop Lightroom (the cloud-based apps), Adobe Spark and Adobe Portfolio.
Also included is 20GB of cloud storage space for you to try the Adobe Cloud services, although this is barely enough to be of practical use. For £19.97 per month you can get all of the above, but with 1TB of cloud storage, allowing you to store around 30,000 raw DSLR images or 200,000 JPEGs.
Alternatively, you can start off with the £9.98 per month Photography plan and upgrade your storage requirements as needed. The pricing amounts to the same thing, where each additional terabyte of cloud storage adds a further £9.98 to your monthly subscription.
Or, if you are only interested in the cloud-based Photoshop Lightroom program, you can get this with Adobe Spark and Adobe Portfolio plus 1TB of storage for £9.98 per month. Subscribing to any of the Photography plans means you'll always have access to the latest version of each program. In particular, Camera Raw support for the latest cameras and lens profiles.
However, the most useful benefit is having access to the cloud-based features. For example, Photoshop on iPad provides Photoshop editing tools on an iPad device, such as layers for compositing work. Files created in Photoshop on iPad can be saved using the new PSDC format and saved to the Adobe Cloud, where they can be shared between other computers/devices, or shared with other Adobe account users. Similarly, files created in Photoshop, saved as a PSDC, will also appear available in Photoshop on iPad.
Head in the Cloud
You can use the Lightroom Classic desktop program to continue working in Lightroom just as you have always done, or work with the cloud-based versions of Lightroom. This is where it can get a little bit confusing because of the similarity of the names. Lightroom Classic is the regular desktop version of Lightroom.
Everything else is to do with the Adobe Cloud. This includes a cloud-based-only desktop app called Photoshop Lightroom, Lightroom on Mobile, Lightroom on iPad/Android, Lightroom on Web and Lightroom on Apple TV.
The main selling point here is that the files you import via any of the above interfaces are automatically backed up to the cloud and synced to all other devices that share the same Adobe account. For example, you could go away on holiday, shoot lots of photos and import these to, say, an iPad.
Your iPad could then be stolen, or dropped in the sea, yet the imported photos can still be accessed on your other devices, as long as they have been backed up to the cloud. The official Adobe line is that customers should adopt either a Lightroom Classic desktop, or a Lightroom cloud-based workflow and not combine the two.
However, as long as you are aware of some of the pitfalls of combining the two, a mix and match approach can be made to work. For example, I primarily use the Lightroom camera on my iPhone because it can shoot in raw DNG mode, offers advanced camera controls and automatically syncs all my smartphone photos to the Adobe Cloud and Lightroom Classic.
Photos synced to the cloud can easily be shared via Lightroom Web galleries. In fact, the ease with which you can do this now makes the Lightroom Classic Web module somewhat redundant. The other interesting thing is the way intense computational work is off-loaded to the cloud.
The cloud-based Lightroom search engine carries out searches based on machine learning Artificial Intelligence to filter the results. Lightroom can still make use of any keywords present, but for the most part is doing a visual search similar to the way that a Google search engine works.
In addition, tucked away in the Lightroom on Web interface is a 'Choose Best Photos' feature that uses artificial intelligence to select the best photos based on composition as well as manually-adjusted criteria. I am not sure every photographer wants to have their pictures photo-edited by a computer, but this can usefully be used to make a first-pass cull of shots from a large number of captures.
Connectivity and storage
Let's now consider some of the drawbacks to working with the cloud-based version of Lightroom. Lightroom mobile syncing has been around since 2015, at a time when few people other than the Adobe engineers had access to the necessary bandwidth to make a cloud-based Lightroom a viable proposition.
Around this time I had just a 3MB internet connection and I struggled to carry out any meaningful work using the cloud-based features. Now that I have a fast fibre connection I can work more productively. Whatever edits I make in one app are updated straight away elsewhere. This is fine as long as I am working from home of course.
The bigger challenge is how well the cloud-based Lightroom apps work when you are on the road and reliant on whatever internet access is provided by the hotels you are staying at. Apart from the costs, you may find there are data cap limits. Therefore, the promise of full backup to the cloud may not be achievable until after you have returned home.
You also need to take into account the storage space costs. There is a big difference between backing up 100 Word documents and backing up 100 raw image files. A photographer can easily use up 20GB of cloud storage space over a couple of weekends. The Lightroom cloud-based plan includes 1TB of cloud storage.
This might be enough to satisfy your needs for the short term. After that you may need to keep adding another 1TB storage to your plan every few years at an extra cost of £9.98 per month. Ten years from now your cumulative monthly storage costs could be rather expensive!
One might hope that Adobe will bring these storage prices down in the future. But for now, storage space rental costs are an important consideration. One solution is to limit how many photos are stored to the cloud. You can always delete older images such as all your zero star-rated photos while making sure you have all the originals backed up to the desktop.
For example, I am a fairly light user of Lightroom cloud-based apps. I mainly like to use Lightroom's built-in camera for smartphone photography. And, I only add my favourite selected pictures for mobile syncing, or images that I specifically wish to share via a Lightroom web gallery.
I have a 100GB plan and after five years I am currently only at 60% of the total storage capacity.
Ending your Adobe subscription
Another legitimate concern is what happens if you end your subscription to one of the Adobe plans? Photoshop will stop working of course, but you can consider purchasing Photoshop Elements as a perpetual licence alternative to Photoshop. With the cloud-based Lightroom program your original photos will all be stored on the cloud.
You may have originals that are also downloaded locally, but more typically your master images may be stored in the cloud only. If you end your subscription, Adobe allows you a year to download the original files before they will be deleted from the cloud server.
Ideally, you will want to export the downloaded images (as original files) to Lightroom Classic, where they can continue to be managed and output. The good news for Lightroom Classic subscribers is you can continue using Lightroom Classic but without access to the Develop module, Map module and mobile sync.
This means you can continue to import photos, add metadata, organise them and do image searches. You can also apply Develop presets and make rough Quick Develop edits via the Library module. Plus you can still create books, slideshows and web galleries as well as export and print your photos.
Looking at what's currently available, there are options to suit everyone's needs, from an outright purchase of Photoshop Elements, to the various Photoshop and Lightroom subscription plans. What seems certain is that cloud-based features and processing will continue to play a big part in Adobe's plans for the future.
---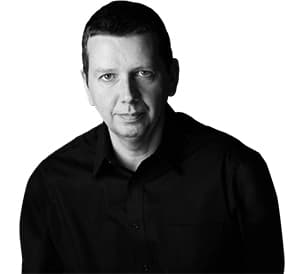 Martin Evening
Martin is a photographer with a commercial background in advertising and beauty photography, plus an author on digital imaging and photography. He is also known for his in-depth knowledge of Photoshop and Lightroom and in 2008 was inducted into the NAPP Photoshop Hall of Fame in recognition for his work as an instructor. Martin is also a regular contributor to a number of magazines, including Lightroom Magazine, Photoshop User and AP. See his website for more.
---
Further reading
"The results can be amazing:" How Photoshop's Super Resolution feature can transform old shots
---
To read more articles like this one subscribe to our print magazine today. You'll save money every week and enjoy having each issue delivered to your door! Click here