Fujifilm X-Pro3 Review: Introduction
Fujifilm X-Pro3: At a glance
£1,699 (body only)
26.1-million-pixel APS-C X-Trans CMOS 4
ISO 160-12800 (80-51200 extended)
Fujifilm X Mount
425-point AF system
30fps burst shooting (with 1.25x crop)
Dual SD slots
4K video at 30p/25p/24p
In today's world, where camera manufacturers are constantly battling it out to entice photographers to their systems and maximise their share in the market, it's rare to see anyone take a risk and release a product that's eccentric or radically different.
When the first rumours hinted the next model in Fujifilm's X-Pro series wouldn't make its rear screen visible during normal shooting, a lot of photographers started to question Fujifilm's rationale. Given that there was nothing drastically wrong with the X-Pro2 and that it has gained a much loved reputation with street, documentary and wedding photographers around the world, it asks; could such a drastic change actually be of benefit to users or is it more likely to jeopardise the X-Pro3's popularity?
Fujifilm's argument is that the X-Pro3 will encourage users to raise the viewfinder to their eye so they become more immersed in the shooting experience and be less distracted by 'chimping' between shots. It's one of the most controversial changes in design we've seen in years and now it's time to find out if this bold move has been a success or not.
Fujifilm X-Pro3 Review: Features
We'll come onto the subject of the X-Pro3's screen and changes at the rear shortly, so let's begin by looking at the other updates. In years gone by its been the case that the sensor used in the X-Pro series has been inherited by the senior model in the X-T lineup. This changed in 2018 with the introduction of the X-T3, which became the first X-series model to feature the 26.1-million-pixel APS-C X-Trans CMOS 4 sensor.
With rolls reversed, it's now the X-Pro3 that inherits the sensor from the X-T3. This fourth generation chip has a back-illuminated structure, excludes a low-pass filter and partners up with Fujifilm's latest X-Processor 4 to offer more advanced processing capabilities. This pairing has also seen the sensitivity range increase, albeit slightly. Previously, ISO 160 was only available as extended ISO, but now it's part of the native range, which spans from ISO 160-12,800 (expandable to ISO 80-51,200).
Although not designed for sport or high-speed action, the new processor allows the X-Pro3 to shoot considerably faster than before. Compared to the X-Pro2, which could shoot at up to 8fps, the X-Pro3 can reach speeds of 11fps with the mechanical shutter, 20fps with the electronic shutter, or 30fps with a 1.25x crop of the sensor much like the X-T3. The shutter lag (0.045sec with mechanical shutter and 0.02sec with electronic shutter) is marginally faster too, but both the start-up (0.4sec) and focus speed (0.06sec) are the same as the X-Pro2.
There's a mechanical focal plane shutter with a 1/8000sec limit and the option to extend the fastest shutter speed to 1/32,000sec by using the silent electronic shutter – a useful feature for times when you'd like to work under the radar of those around you. It's also worth pointing out that the extended ISO's are only available when the mechanical shutter is selected.
One of X-Pro3's key features is its viewfinder, which like the X-Pro1 and X-Pro2 combines optical and electronic technologies together into one complex hybrid viewfinder. In optical mode parallax corrected electronic frame lines match the lens that's coupled to give you an idea of what will be included in the frame, along with overlaid information displaying things such as the position of the AF point, exposure values, battery life and the number of shots remaining.
Flicking the OVF/EVF lever on the front of the body switches it to an electronic display, which displays 100% coverage of the sensor and uses an updated 3.69-million-dot OLED panel that's brighter and has a wider colour gamut. Another improvement is the refresh rate of the EVF, which can be increased from 60fps to a maximum of 100fps in the X-Pro3's high performance boost mode at the expense of slightly reduced battery life. It's also worth noting that the electronic viewfinder automatically detects when you switch between landscape and portrait formats and rotates its information accordingly.
Again like the X-T3, the X-Pro3 has as many as 2.16-million phase-detection pixels spread across the surface of its sensor. There's a choice of either 117 selectable AF points laid out in a 9×13 formation, or if you'd prefer to be more precise with focus point positioning it can be increased to a 425-point layout consisting a 17×25 grid. There's the option to choose between six AF target sizes in single point AF mode and three in zone AF mode, with user-adjustable parameters (tracking sensitivity, speed tracking sensitivity and zone area switching) available to refine focusing characteristics in AF-C mode.
Face and eye-detection are available in AF-C mode too and advanced manual assist modes that include Fujifilm's colour digital split image function as well as focus peaking carry across from the X-Pro 2. Another area where we expect the X-Pro 3 to perform exceptionally well is its low-light focusing, with a supremely impressive focusing range that reaches as low as -6EV.
So what else is new? The X-Pro 3 introduces high dynamic-range shooting that blends together three shots in-camera as well as an advanced multiple exposure mode that can combine up to nine frames. There's a clever automated focus-bracketing system too, which automatically calculates the required focus steps based on near and far distance limits specified by the user.
Film Simulation modes, which include Classic Chrome, Arcos and Eterna are also joined by a new Classic Neg mode that simulates colour negative film that was traditionally chosen for snapshots of everyday scenes.
Anyone familiar with the X-Pro2 will be aware that Fujifilm decided to leave out 4K video in an effort to target the camera more towards serious stills photographers. This time 4K video is included, albeit not to the same broadcast quality as the X-T3. Users can record 4K video at frame rates of 30p/25p and 24p (200Mbps) for up to 15 minutes and there is Full HD recording available at 60p/50p/30p/25p and 24p for a longer 59 minutes.
Slow motion footage can also be recorded by taking advantage of the Full HD 120p setting, however this does see the maximum record time reduce to 6 minutes. At the side of the body the 2.5mm remote port doubles up as microphone input and although there's no dedicated headphone jack, purchasing a USB-C to 3.5mm adapter does allow you to monitor audio levels.
The Fujifilm NP-W126S Li-ion battery it uses supports in-camera charging via the USB-C port and lasts for approximately 370 shots using the EVF, or 440 shots using the optical viewfinder. As well as Wi-fi, the X-Pro3 features low-power Bluetooth connectivity and is designed to pair easily and quickly with mobile devices running Fujifilm's Camera Remote app that's free to download for iOS and Android devices.
Fujifilm X-Pro3 Review: Duratect finishes
Fujifilm offers the X-Pro3 in three different finishes – a standard black finish that's similar to the X-Pro models we've seen before and two new premium Duratect finishes that feature an extremely hard, scratch resistant coating that's said to rank above quartz on the Vickers hardness scale.
The Duratect coating involves a special process whereby a current is passed through a hydrocarbon gas to coat the titanium top and bottom plates of the camera. The end result is a finish that's harder and offers better durability than if the titanium was left bare.
The two Duratect finishes are named Duratect black and Duratect silver, however they essentially look like dark and light matte grey alternatives to the black version. The fact no two Duratect X-Pro3's are the same and each has its own finish will appeal to photographers who like the idea of owning a camera that's unique to them.
These new finishes do come at a price though, with Duratect X-Pro3's fetching £180 more than the standard black finish. The other point to make is that the Duratect finish is prone to highlighting fingerprints and oily marks, more so than the standard black finish. Given the choice, I'd be inclined to settle for the standard black, which looks smart and doesn't incur any extra expense.
Fujifilm X-Pro3 Review: Build and handling
Inspect the X-Pro3 alongside the X-Pro2 from the front and you'll be hard pushed to tell the two apart. The X-Pro3 has the same AF mode switch at the lower corner, the same EVF/OVF switch with customisable Fn2 button and identical knurled front dial. Other than the model name and the function button beside the shutter button loosing its Fn letters, everything at the front and on the top is very similar.
Metal dials for shutter speed and exposure compensation fall nicely to hand and the shutter button is threaded to allow a screw-in cable release to be used. The way the ISO dial is built into the shutter dial is reminiscent of film cameras from the past. You adjust ISO by lifting the outer portion of the dial and selecting the desired ISO number shown in the small viewing window. It is worth noting though that the high ISO values are fairly small; they're not illuminated and can be hard to read when the shutter speed is set manually.
Auto ISO is selected from the 'A' setting on the dial and to access the extended ISO settings you're required to turn the ISO dial to its 'C' setting. Doing so gives you control right across the ISO 80-51200 range from the front command dial, which I discovered is a faster way of working and prevents you pulling your eye away from the viewfinder to glance at the top plate.
The frame of the body, like the X-Pro2, is made from magnesium, however this time Fujifilm has opted to use titanium for the top and bottom plates to ensure the areas most exposed to the elements are more resistant to corrosion. Combine this with the X-Pro3's extensive weather sealing around the body and it results in an extremely robust body that wouldn't feel out of place in a war zone let alone a heavy downpour.
The feel of the body in the hand when you're shooting is no different to the X-Pro2. Its grip and extended thumb rest both benefit from soft rubber to cushion it against your fingers and if you like to walk around with your camera down by your side, you'll find it feels secure and comfortable to hold even over long periods.
Shifting our focus to the rear of the X-Pro3 is where all of the interesting changes have been made. The AF-L button now unites with the AE-L button above the screen alongside the drive button that acts as the delete button in playback mode. The button above the Q Menu button can be assigned to no fewer than 59 settings and with the option to setup different functions to as many as five buttons across the body, not forgetting the additional four touch function options, the opportunity to customise it to your liking is virtually endless.
Fujifilm has also done away with directional buttons, arranging the Menu/OK, Play and DISP/Back buttons spaciously below the joystick. With limited touchscreen control, the joystick is relied on to navigate the main menu and is great for refining the position of the AF-point when the camera is raised to your eye. Depressing the joystick also acts as a way of selecting/confirming menu changes, plus it resets the AF point back to centre instantly in shooting mode.
A 1.28in square sub-monitor takes the place of where you'd typically expect to see a rear screen. The idea of this sub monitor is to encourage users to use the viewfinder while mimicking the area on a film camera where you'd slot the end of a film box to remind you of the film that's loaded. Set to its default Classic setting, the sub monitor reveals the ISO, film simulation and white balance.
The beauty of it being a low power consumption monitor is that it continues to reveal this information even when the camera is switched off with no detrimental affect of battery life. The sub monitor can also be changed to a standard display from which you can view shutter speed, aperture, exposure compensation, ISO and other general still or movie settings. There's the option to customise it to your liking too and turning the camera off with the sub monitor set to standard displays the remaining number of shots you can shoot to the card as well as a five-bar battery status.
Tilting the rear monitor downwards reveals the X-Pro3's 3in, 1.62-million-dot touch screen. It holds in position at 90 degrees and can be folded down by up to 180 degrees. One thing to bare in mind when it's mounted to a tripod or a support is that you'll unlikely be able to angle it lower than 90 degrees. Touchscreen control extends to firing the shutter, moving the AF point, changing settings in the Quick menu and using swiping and zooming gestures in playback mode like on any mobile device.
The touchscreen can't be used to navigate the menu and while the X-Pro3's screen does offer better opportunities for low to the ground and waist-level shooting than the X-Pro2, it's not particularly good for overhead shooting unless you're willing to use the camera upside down and rotate your images afterwards.
As for the dedicated metering mode button that was found above the screen on the X-Pro2, users will find that this function is set to the top plate Fn1 button as default. This can be changed from the Function (Fn) Setting menu if desired. The dual card slots at the side are once again located behind a robust weather-sealed door and both slots support UHS-II SD cards.
Fujifilm X-Pro3 Review: Performance
The big question going into this review was; what affect the new screen arrangement has on day-to-day shooting? In use I found myself observing and composing a majority of shots, other than those taken from waist-level or in close proximity of the ground, through the viewfinder.
Within a few hours I became used to the idea that you can't pull your eye away from the viewfinder and glance at the back of the camera to review an image unless you're prepared to pull the screen downwards. There's nothing to stop you reviewing images using the electronic viewfinder and the good thing about this is that when you half press the shutter and return to shooting mode your eye is in the right place. This rules out the split second it takes to lift the camera to your eye, which can be the difference between capturing a spur of the moment shot and missing it.
One thing that did bother me though is that without a conventional screen to glance down at, you're forced to look through the viewfinder or pull the screen down when you'd like to view or change settings from the main menu and quick menu. This may not sound like something major, but it did frustrate me at times. I feel Fujifilm has missed a trick here. Personally I would have liked to see Fujifilm design the sub-monitor so there's the option of displaying a version of the quick menu in addition to the classic and standard views. Having the option to cycle through these different sub monitor views from the touch of a function button would also be useful.
Perhaps the bigger question to ask is why Fujifilm opted to hinge the screen at the bottom? Had they built the sub-monitor onto a side-hinged, fully articulated screen similar to the one Fujifilm's X-A7 has, users would have the best of both worlds. It could be flipped out and reversed to a normal screen if the sub-monitor wasn't wanted, plus it would offer the flexibility of being able to be tilted for overhead shooting. The main argument against the use of fully articulated screens is that when the side ports are used, such as when a microphone is attached or you're charging the battery via USB, it does restrict manoeuvrability.
Whether users opt to use the optical (OVF) of electronic viewfinder (EVF) comes down to personal preference. The OVF is good in the way it allows you to view so many settings around the edge and see what's going on outside of the frame before it enters, but with longer focal length primes like the XF 56mm f/1.2 R you'll find the frame appears very small and the barrel of the lens obstructs you noticing subjects entering from the lower right corner. Unlike the X-Pro2, which offered variable 0.36x and 0.60x magnifications, the X-Pro3's is fixed at 0.52x, meaning you can't view frame lines with lenses wider than 23mm.
I found myself using the EVF ahead of the OVF most of the time and increasing the refresh rate from 60fps to 100fps is recommended if you want to achieve the smoothest EVF viewing experience. To aid with this I ended up assigning the Fn2 button within the OVF/EVF switch to high performance boost mode, which also allowed me to turn it off when I was more conscious of preserving battery power. On the subject of battery power, this can be viewed as a percentage on the screen, but neither on the sub-monitor nor in the viewfinder, which only display a battery bar status.
With the same innards as the X-T3, the X-Pro 3 doesn't throw up any big surprises with regard to image quality or general performance. That said, it has come on quite a way when you compare it to the X-Pro 2. With a greater number and better spread of AF points across the frame you can be sure there's one where you need it. Focusing is snappy and impressively so when challenged by low-light. This will be well received by wedding and documentary photographers who can often find themselves working in dingy environments.
The effective face and eye detection makes critical focusing a breeze when shooting portraits, with a yellow square inside the green face detection box clearly revealing which eye it's locked onto. Having the option to change the shutter type from mechanical to electronic from the touch of a function button is also brilliant for discreet shooting and being able to shoot at up to 1/32000sec is ideal for times when you'd like to shoot with wide apertures in bright conditions and not interrupt shooting by having to attach an ND filter. One thing to be wary of when using the X-Pro3's electronic shutter though is distortion of moving objects caused by rolling shutter.
The output from the X-Pro3's sensor, like the X-T3, is excellent. Images have a lovely richness to them and you can confidently go about your work knowing the colour in JPEG and Raw files will be accuracy rendered shot after shot. You can't visually compare film simulation effects like we've witnessed recently on the X-A7, but the EVF and screen offer a faithful preview of how they impact an image, with the newly added Classic Negative mode producing attractive results reflecting a vintage, yet moody vibe. The JPEGs I captured using Classic Negative weren't too dissimilar to those taken using Classic Chrome, albeit with richer colour and increased contrast.
Fujifilm X-Pro3 – Image quality
Fujifilm X-Pro3 Review: Resolution
The lack of optical low-pass filter plays its part in a maximum of 3400/lph being resolved between ISO 80 and ISO 400. Resolution takes a slight hit at ISO 800, dropping to 3,200l/ph. At ISO 3200 and ISO 6400 the figure remains above a critical 3,000l/ph. Users who find themselves needing to push the X-Pro3 beyond ISO 6400 will be very impressed by the level of detail that's resolved at ISO 12,800, which we recorded at just above 2,800l/ph. With the ISO dial set to its "C' setting, we then used the front command dial to push up to ISO 25,600 and ISO 51,200 where the level of detail resolved dropped to 2,600l/ph and 2,400l/ph respectively.
Fujifilm X-Pro3 Review: Noise
The X-Pro3's sensor puts in a strong noise performance. Use the camera between ISO 80 and ISO 800 and you can expect clean images free of noise. A small amount of luminance noise starts to creep in at ISO 1600, however it's so well controlled at this setting, as well as at ISO 3200, that it's of no real concern. Applying some noise reduction to raw files captured at ISO 6400 is beneficial and the same can be said for ISO 12,800. Though detail does drop off slightly at ISO 12,800, it's not a setting users will shy away from using. Results at the extended ISO 25,600 aren't horrendous and could be used in an emergency, however ISO 51,200 is worth avoiding and you'll notice saturation does drop off just a touch at this setting.
Fujifilm X-Pro3 – Verdict
We've been eagerly awaiting the X-Pro3's arrival to find out how Fujifilm's eccentric idea of doing away with a traditional rear screen has affected what it is like to use. It's a camera that has been subject to much controversy and certainly has the marmite factor. By this I mean there will be some users who love it and some who hate it.
If you're a purist who craves the rangefinder-style shooting experience, fancies an attractive looking, highly robust camera that isn't a Leica and know the absence of a conventional screen won't leave you wishing you'd chosen an X-Pro2 instead, you're likely to enjoy using the X-Pro3. This being said, quirks such as not being able to access the Quick Menu via the sub monitor and the losing a slot-in magnifier in the OVF may put some people off and redirect them back to the X-Pro2, which remains a great camera and upholds a similar sense of nostalgia.
With the X-Pro2 (£799) costing a lot less, you've got to really want what the X-Pro3 puts forward if you're going to commit to buying it. For a majority, the outstanding Fujifilm X-T3, with its central EVF, traditional DSLR shape, 3-way tilt screen, advanced video spec and intuitive layout of buttons and dials will have more appeal. Better still, the X-T3 delivers image quality that's just as impressive as what you'll achieve from the X-Pro3 for £450 less.
It was a brave decision for Fujifilm to take the direction they have with the X-Pro3. The idea of discouraging users from pulling their eye away from the viewfinder to review shots and be more engrossed in their shooting has worked, however there will be many who miss having a rear screen to glance at without having to pull it down first. For certain types of street and documentary photographers who like to witness and shoot every moment through the viewfinder it may be enticing, but it's thoroughly recommended you hire one (£75 daily/weekend rate through hireacamera.com) or at least try one to find out if it's for you.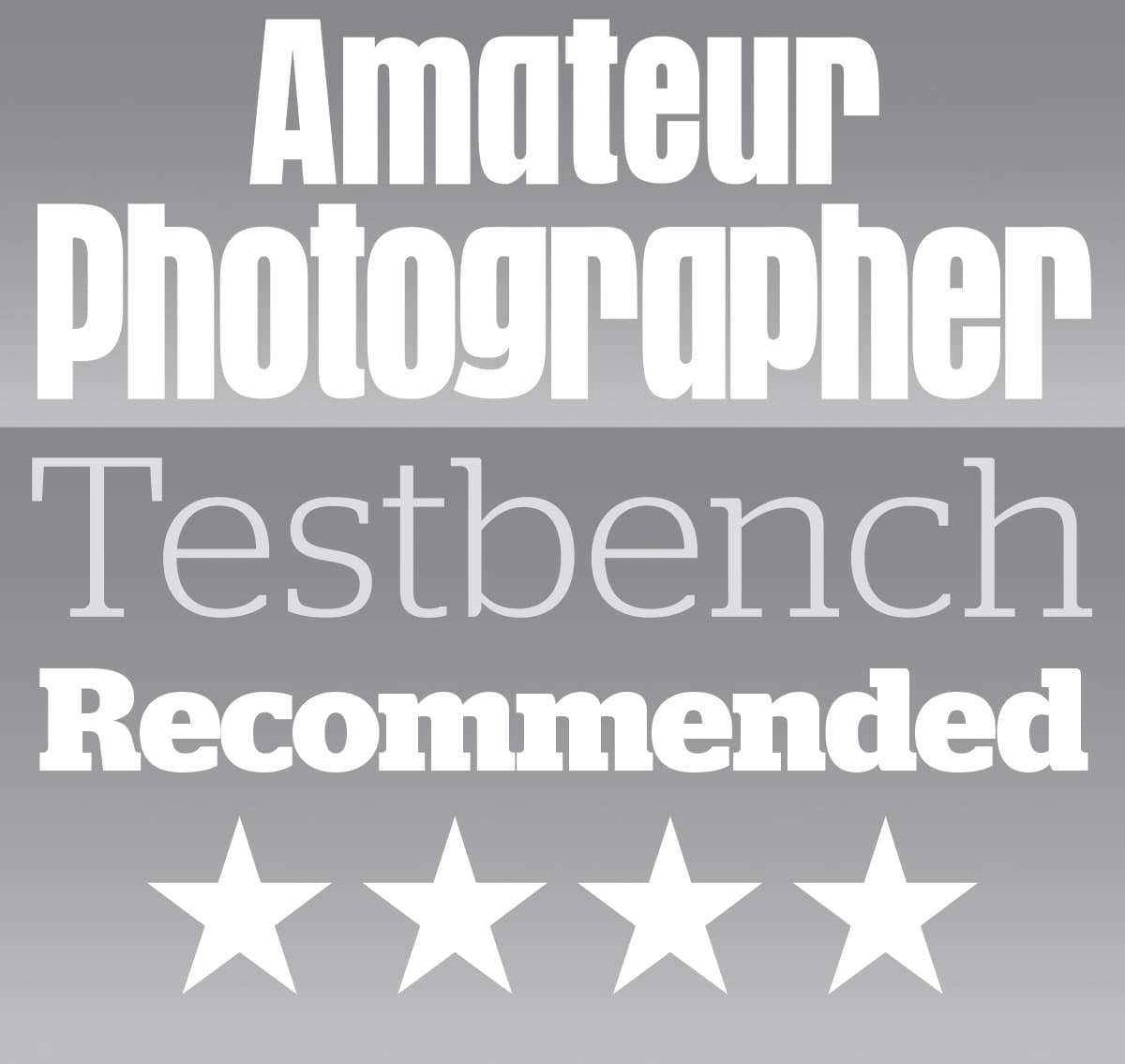 Fujifilm X-Pro3 – First look hands on
Fujifilm launched its mirrorless X system with the original X-Pro1 all the way back in 2012. But with the runaway success of its SLR-shaped X-T models, the X-Pro line has taken something of a back seat since. Following the updated X-Pro2 in early 2016, Fujifilm says that it now sees the rangefinder-style design as a more specialised alternative, that's best paired with relatively small, short prime lenses for documentary or street shooting.
The X-Pro3 follows a year after the sensational X-T3, and as expected, essentially transposes that camera's guts into the X-Pro2's body. But Fujifilm has bowled us a googly, in the shape of a hinged rear screen that's not visible during normal shooting. Apparently, this is designed to encourage users to shoot with the viewfinder and not get distracted by 'chimping' their images. It's an eccentric idea that's sure to polarise opinions.
Fujifilm X-Pro3: Features
Before examining this in more detail, let's first take a look at the X-Pro3's key features and updates. Like its predecessors, it uses a flat-bodied design with a unique hybrid optical/electronic viewfinder. In its direct-vision optical mode, the finder displays a frameline to match the lens in use, along with detailed overlaid exposure information. Fujifilm says it's clearer than the X-Pro2's finder with less distortion, while also offering a slightly longer eyepoint.
Flicking a switch on the front engages the fully electronic mode, which uses an updated 3.69-million-dot OLED panel. Along with providing higher resolution than the X-Pro2's 2.36m-dot LCD version, the firm says it's considerably brighter, has a faster refresh rate, and offers a wider colour gamut.
Internally you get the same 26.1MP X-Trans CMOS 4 back-illuminated sensor and X-Processor 4 as the X-T3, promising excellent image quality and rapid autofocus thanks to on-sensor phase detection. Together they deliver a sensitivity range of ISO 160-12,800 (extendable to ISO 80-51,200), along with continuous shooting rates of 11 frames per second with the mechanical shutter, 20fps with the electronic shutter, or 30fps with a 1.25x crop. Fujifilm claims the camera can now focus in ridiculously low light levels of -6EV.
New features include a user-customisable software focus-limiter that works with any lens; in-camera high dynamic-range shooting that blends together three shots; and an advanced multiple exposure mode that combines up to nine frames. There's also a clever-sounding automated focus-bracketing system that automatically calculates the required focus steps based on near and far distance limits specified by the user.
In addition to Fujifilm's usual range of excellent Film Simulation modes, a new 'Classic neg' setting mimics the look of colour negative snapshot film.
Fujifilm X-Pro3: Build and design
From the top and front, the X-Pro3 is almost indistinguishable from its predecessor, with analogue dials for shutter speed, ISO and exposure compensation working in concert with aperture rings on the lenses. But the back is distinctly different, most obviously because there's just a small square colour sub-monitor visible where the LCD should be.
Like other recent Fujifilm models, it also loses the d-pad, whose functions have been adopted by the AF-area joystick instead. The AF-L and AE-L functions have been recombined onto a single control, and the unlabelled button above the Q menu button is now assigned to film simulation by default, with the status displayed on the sub-monitor to emulate using the end of a film box as a reminder of what you're shooting.
To access the main LCD screen, you tilt it downwards using the hinge at its base. This looks like it should work absolutely fine for waist-level shooting, but I suspect many users will find it infuriating to have to open the screen every time they want to review images or change secondary settings. I think Fujifilm would be wise to address the latter by enabling a version of the onscreen Q menu on the sub-monitor, which should surely be possible via a firmware update.
Fujifilm has switched build quality up a notch, with the top and base plates now made from titanium, and the rest of the body shell crafted from magnesium alloy. The result is a robust-feeling, weather-sealed camera with a traditional control layout that provides an extremely engaging shooting experience.
Fujifilm X-Pro3: Duratect finishes
Alongside a black paint finish that's due on sale at the end of this month, Dura Black and Dura Silver versions will also be available from mid-December, using a special scratch-proof Duratect finish for the titanium top and base plates. This is claimed to provide an extremely hard, scratch-proof coating that ranks above quartz on the Vickers hardness scale.
While they're called black and silver, the two Dura finishes are essentially dark and light matte greys. One quirk that may appeal to some buyers is that due to subtle variations in the process, each camera will have its own unique finish. However given the significant £180 price premium (they'll cost £1879 body-only), and the fact that the Dura finishes appear to be very prone to showing off fingerprints, we'd probably just settle for the standard black which looks rather handsome anyway.
Fujifilm X-Pro3: First Impressions
If Fujifilm had just dropped the X-T3's insides into an X-Pro body, we'd be approving its latest model wholeheartedly. But the X-Pro3's hidden screen design brings real pause for thought. While some users will surely love it, the chances are that it will alienate at least as many others. This feels like an uncharacteristic mis-step from Fujifilm; surely building that sub-monitor onto a side-hinged, fully articulated screen would have provided the best of both worlds?
While Fujifilm very clearly says that it doesn't expect the X-Pro3 to appeal to everyone – indeed the X-T3 is a far more mainstream design – it's still a surprise to find a manufacturer deliberately restricting any model's appeal. However we don't want to pass final judgement until we've shot with the camera properly, so look out for our assessment of this unusual design in our upcoming full review.
Fujifilm X-Pro3: Specifications