Round Eight of Amateur Photographer of the Year 2023 is now open! The theme is Wildlife. Submit your best wildlife photos to our APOY 2023 competition, find out how below
---
Always one of our most popular rounds, this category reflects photographers' appreciation of and love for the natural world, with anything from the migration of wildebeest across the Serengeti to tigers in Ranthambore National Park making an appearance. But don't assume you have to spend huge sums of money on trips to remote safari locations in order to capture an original shot.
There is almost endless scope for photographing wildlife subjects in towns and cities, and even our own back gardens. Try telling the viewer a story about the way in which a creature lives by showing it in context – be that an opportunistic urban fox foraging around dustbins, or a seagull stealing chips from a hapless tourist. Or go the other way, and fill the frame with the head of a majestic lion, or the beady eye of a bird. Please note, this is not the category for domestic pets.
Amateur Photographer of the Year 2023 (APOY) – Round Eight, Wildlife
Your guest judge, Keith Wilson
Your guest judge for Round Eight, Wildlife, is Keith Wilson, writer, picture editor and journalist, and former editor of AP. He is the co-founder (with Britta Jaschinski) of Photographers Against Wildlife Crime, and the editor of numerous photo books including The Evidence Project, HIDDEN: Animals in the Anthropocene, FOX: Neighbour Villain Icon and three editions of Photographers Against Wildlife Crime.
The closing date for this round is 18th September 2023.
Need some guidance for your Wildlife APOY 2023 entries? Check these guides out:
Before taking or submitting your wildlife entries, be sure you understand how to be an ethical wildlife photographer.
---
Young Amateur Photographer of the Year 2023
For the third time, we are running an APOY Young Photographer of the Year competition, in order to encourage our up-and-coming snappers. Entrants should be 21 years old or younger by the competition's final closing date of 13 November 2023. All the categories are the same as for the main competition – simply select the Young APOY option on Photocrowd when you upload your images. This category is free to enter; each category winner receives a £250 voucher, and the overall winner receives a voucher for £500 to spend at MPB.
---
APOY 2023, Camera Club award
Do you belong to a camera club? You can accumulate points for your society when you enter APOY, and after all ten rounds are complete, the one with the most points wins a £500 voucher to spend at MPB, and a Rotolight NEO 3 Pro Imagemaker Kit worth £650. The kit includes one NEO 3 Pro, a custom NPF-770 battery, a pouch, diffuser dome, ballhead and cold shoe. It's the brightest LED on-camera light ever made, and comes in a compact form factor you can take anywhere.
---
Plan your APOY 2023 entries
Below is a list of all this year's rounds, including opening and closing dates:
Round One, Black & White: Opens 8th February. Closes 6th March
Round Two, Travel: Opens 7th March. Closes 3rd April
Round Three, Macro: Opens 4th April. Closes 2nd May
Round Four, Landscapes: Opens 3rd May. Closes 30th May
Round Five, Portraits: Opens 31st May. Closes 26th June
Round Six, Architecture: Opens 27th June. Closes 24th July
Round Seven, Street: Opens 25th July. Closes 21st August
Now open: Round Eight, Wildlife: Opens 22nd August. Closes 18 September
Round Nine, Action: Opens 19 September. Closes 16 October
Round Ten, Low Light: Opens 17 October. Closes 13 November
---
Amateur Photographer of the Year 2023 – What could you win?
The winner of each round of APOY 2023 receives a £500 voucher to spend on anything at MPB, with vouchers for £100 and £50 going second and third places respectively.
With its 45MP Dual Pixel CMOS AF sensor, DIGIC X image processor, ISO range of 100-51,200 and 5,940 selectable autofocus positions, the full-frame mirrorless Canon EOS R5 is capable of capturing 45MP files at 20fps in silence with full AE and AF tracking using its electronic shutter. When reviewed in AP it was described as 'phenomenally impressive'. It can be found at MPB for £2,639 to £3,149.
A premium telephoto prime lens for sports, wildlife and action photography, the Nikon Nikkor Z 400mm f/4.5 VR S is designed for use on the firm's full-frame mirrorless models. Compatible with Nikon's Z-mount 1.4x and 2x teleconverters, it features 5.5 stops of optical stabilisation and a weather-sealed barrel. This lens is available from MPB in like-new condition for £2,719.
When reviewed in AP, the Sony Cyber-shot RX10 Mark IV was referred to as 'the best all-in-one you can buy'. It's a premium bridge camera with 20MP 1in sensor and a long-range 24-600mm-equivalent zoom. It can shoot at 24fps with continuous autofocus – both of which were described as 'remarkable'. Find one at MPB in excellent condition for £1,229.
See our top picks of the best cameras for wildlife photography and bird photography. Plus, more of the best kit for wildlife and the best budget telephoto lenses.
Check out mpb.com to take your pick from thousands of items of second-hand gear at MPB.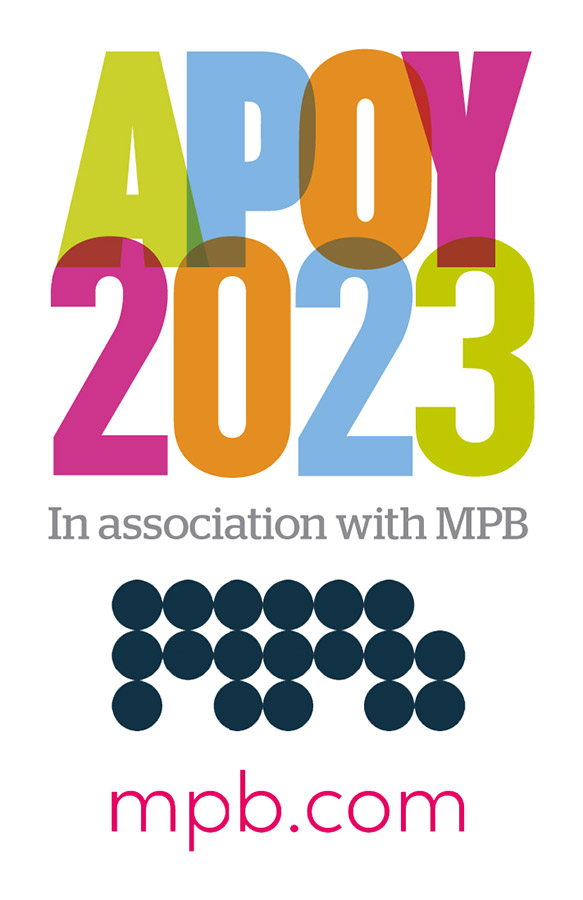 ---
More information about Amateur Photographer of the Year can be found here.
---
Further reading:
Wildlife conservation photography
Get great autumn wildlife shots
Best photography competitions to enter
---