When it comes to selecting SD cards, it's notoriously difficult to navigate the confusing array of options and speed ratings available. Lexar aims to simplify things by colour-coding its cards. The Gold Series is its fastest, with the Lexar Professional 128GB 2000x SDXC UHS-II card providing the second-highest storage capacity in the line-up.
Lexar Professional 2000x SDXC UHS-II at a glance:
UHS-II SD memory card
32GB, 64GB, 128GB and 256GB sizes
$49.99, $79.99, $169.99, and $269.99 respectively
£64, £99, £199, and £399
300MB/sec read speed, 260MB/sec write
At $170 / £199 for 128GB, this card may look expensive, although it's competitive with other premium offerings from the likes of Delkin, Sony, and SanDisk. But with much cheaper UHS-II options also available, including Lexar's own Silver Series cards, you could be forgiven for wondering why you'd splash out on the 2000x option.
The answer, naturally, lies with speed. While that 2000x label indicates a read speed of 300MB/s, write speeds are often much more important from a photographer's point of view. Here, the card's 260MB/s rating trounces its 1667x Silver series sibling, which only promises 120MB/s. As a result, the Gold card should have a much larger practical speed advantage than its label suggests. This ought to equate to extended burst shooting and glitch-free high-quality video recording.
Lexar Professional 2000x SDXC UHS-II key features:
UHS-II:  This card is of the UHS-II type, with two rows of contacts. You won't get the full benefit of it in cameras that only support UHS-I
High speed:  With 300MB/sec read and 260MB/sec write speeds, Lexar says the card is designed to handle high-speed bursts and 8K video
Durable:  The card is claimed to be shockproof, vibration proof, protected against X-rays, and work in temperatures from 0°C to 70°C
Warranty:  Lexar promises it will repair, replace, or refund the product free of charge if quality problems arise during its use
To see how the card performed, I first tested its speed using CrystalDiskMark with my 2019 Dell XPS 15 Windows 11 laptop. This recorded a read speed of 250MB/sec and a write speed of 230MB/s. The latter comprehensively outpaced the 1667x card's measured speed, of 120MB/s. It was also a match for the fastest cards I had to hand, including a Sandisk Extreme Pro 300MB/sec UHS-II SDXC, and a Sony G-series card (rated for 300MB/s read and 299MB/s write), both of which registered similar read and write speeds to the Lexar Gold card.
The real test, though, comes in-camera. Shooting high-speed bursts with an array of cameras of different brands – namely the Fujifilm X-T5, Olympus OM-D E-M1 Mark III, and Sony Alpha 7R IV – I found that compared to cheaper options, the Lexar 2000x card enabled longer bursts before the camera slowed down and/or shorter clearance times when the buffer was full. For video, the Lexar 2000x passed the toughest test I could give it, supporting C4K 50p 4:2:2 10-bit All-I recording at 600Mbps in the Panasonic Lumix S5IIX continuously until it was full.
Crucially, the card also performed flawlessly in real-world operation. I used it at airshows in both the Nikon Z 8 and Sony Alpha A6700, where I shot a lot of extended bursts without ever being held up by write times.
Lexar 1667x SDXC UHS-II Silver Series
If you don't record much video or shoot fast bursts, a slower card should work fine. However, the fast read speeds of UHS-II cards can still be welcome when copying files to your computer, as long as you have a compatible card reader.
Here, Lexar's silver series 1667x cards provide a good compromise, costing $30/£39 for 64GB, $36/£66 for 128GB, and $90/£117 for 256GB.
Lexar Professional 2000x 128GB SDXC UHS-II: Our Verdict
If you want to get the best performance from your camera, a large and fast card is essential. The Lexar Professional 128GB 2000x SDXC UHS-II is a good choice, giving impressive speed and reliability across a wide range of cameras. Other brands' top cards can provide similar performance, but nothing I tested could beat it.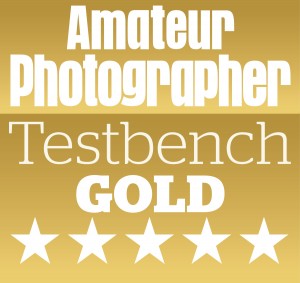 ---
Follow AP on Facebook, Twitter, Instagram, and YouTube.
---