One of the exciting things about a manufacturer launching a new camera system, just as Canon did in 2018 with its EOS R series, is not knowing what new lenses might follow. Instead of taking the same direction as before and releasing a new super telephoto zoom covering the traditional 100-400mm focal length, Canon opted to return to the drawing board and look at how it could offer greater reach at the long end of a zoom without sacrificing much by way of size and maximum aperture.
The outcome is the RF 100-500mm f4.5-7.1 L IS USM – a lens that looks to improve where the EF 100-400mm f4.5-5.6L IS II USM left off and give photographers who have bought into the Canon EOS R series the long zoom they've been patiently waiting for.
It lines up alongside the fabulous RF 70-200mm F2.8L IS USM (£2659), which has since been joined by the new RF 70-200mm F4L IS USM (£1699). Although we're looking at a lens that has a variable aperture as opposed to a fixed maximum aperture, it has a versatile zoom range that's well suited to a wide range of genres.
Better still, it can be turned into an impressive 160-800mm equivalent telezoom by shooting with a 1.6x crop, or it can be used with Canon's RF 1.4x and 2x extenders. It impresses on paper and now it's time to find out how it performs in use.
Canon RF 100-500mm F4.5-7.1 L IS USM: Features
The main appeal of the lens is its zoom range, which will be popular with action, sports and wildlife photographers who want to fill the frame with their subject. Its versatility extends beyond these genres and it could be used for landscapes to isolate points of interest and compress perspective, or portrait photographers who prefer working from longer distances and like to shoot unobtrusive candid shots.
The lens is 200g lighter than the EF 100-400mm f4.5-5.6L IS II USM and unites 20 elements in 14 groups, with nine diaphragm blades. A single Super UD lens element and six UD elements are included within the optical construction to eliminate chromatic aberrations and ensure optimum results through its variable aperture range. In addition, Canon has employed its Air Sphere Coating (ASC) to reduce internal reflections, which in turn reduces ghosting and flare that can otherwise prove problematic when shooting towards the light.
As you'd expect the lens features optical image stabilisation. This provides five stops of compensation with EOS R cameras that don't feature in-body image stabilisation (IBIS), namely the EOS R and EOS RP. When it's paired with the EOS R6 or EOS R5, the IBIS and optical IS work in harmony to provide a maximum of six stops of correction for shake. In practical terms users can expect to shoot sharp shots down to 1/10sec at 500mm with a steady hand and solid handheld technique.
At the side of the barrel users will find three stabiliser modes. Mode 1 is intended for stationary subjects, whereas mode 2 detects sweeping movements when panning and switches off the IS correction in that direction to help deliver sharper results. With mode 3, the IS operates like it does in Mode 2, however it only activates during an exposure. It's intended for photographers who don't want the viewfinder image to be affected by the IS, plus it can be used to help preserve battery consumption.
In addition to the features mentioned above, the lens sports a control ring to change various camera settings such as aperture or shutter speed and it accepts screw-in filters and adapters via the common 77mm filter thread. The ET-83F lens hood that comes supplied has a release lock and a slide window that allows screw-in filters to be adjusted without removing it.
Canon RF 100-500mm F4.5-7.1 L IS USM: Build and Handling
The lens is Canon's second RF-mount zoom to be finished in white and you'll notice the distinctive red ring towards the front that's synonymous with the manufacturers professional L-series lenses. The purpose of the white finish is to reflect sunlight and help keep the barrel cool when exposed to extremely hot temperatures.
Canon has done well to make it lighter than the EF 100-400mm f4.5-5.6L IS II USM, but at 207.6mm long when retracted it's not a small lens. Users get no fewer than four manually operated rings and the large zoom ring and thinner manual focus ring are rubberised to ensure they offer a good level of grip when it's used with wet hands or gloves.
In-between these two rings there's a tightening ring that's used to adjust the resistance of the zoom ring. Rotating it clockwise from behind the camera increases resistance. At its tightest setting it prevents zoom creep and at its smoothest setting it lets you operate the zoom freely across its full range through a 120-degree twist of the zoom ring.
The zoom isn't designed to be used in the push-pull fashion though, which combined with its fairly thick barrel and operation across more than a quarter turn doesn't make it the fastest of telephoto zooms to use when you want to instantly get from 100mm to 500mm or vice versa. This was brought to my attention at a game of football, where on a few occasions I missed shots because I couldn't extend or retract the zoom fast enough.
Checking the maximum aperture settings at half time revealed it can be used at f/4.5 between 100-160mm and at f/5 up to 250mm. An aperture of f/5.6 can be used between 250mm and 350mm and it's f/6.3 between 350mm and 450mm. Shoot between 450mm and 500mm and the maximum aperture is f/7.1.
Towards the rear of the lens you'll find a knurled control ring. From the customize dials option in the menu of the camera this can be set to control aperture, shutter speed, ISO, exposure compensation, AF method or picture style, either directly or by holding the metering button to avoid accidental changes.
The only thing about the control ring being located towards the rear of the lens is that it does put more strain on your right hand to support the camera and lens when it's used. I found it best to operate it with my left thumb beneath the barrel, which allowed me to offer handheld support below the lens.
As for build quality, it's robustly made and meets the high standard we expect of Canon's L-series lenses. The tripod collar can be removed if needed and its weather sealing did a fantastic job of protecting it from a long walk in persistent rain. Users needn't stow it away when the weather takes a turn for the worse and the hood does a fine job of shielding the front element from rain droplets.
Canon RF 100-500mm F4.5-7.1 L IS USM: Autofocus
Similar to the RF 70-200mm F2.8L IS USM, the lens features a floating lens group and a pair of dual nano ultrasonic motors (USMs). Combining these technologies achieves a minimum focus distance of 0.9m at the wide end and 1.2m at full telephoto while ensuring focus operation is both smooth and quiet for stills and video.
On test I was impressed by the speed of autofocus when shooting sport with the AF operation of the EOS R5 set to Servo AF. Changing the position of the focus limit switch from full to 3m to infinity let me instruct the lens to ignore the close end of the focus range, which in turn prevented it having to search across such a wide range and helped to increase my hit rate.
When I held the lens to my ear I did pick up on some low frequency whirring, however it's so faint the in-built microphone didn't pick it up.
Canon RF 100-500mm F4.5-7.1 L IS USM: Image quality
The lens was tested extensively over a two-week period and to find out how it performs with high-end EOS models I paired it up with Canon's astonishingly impressive EOS R5. As well as real-world testing, I set up a scene to examine how sharpness fares across the zoom and aperture ranges.
Sharpness in the centre of the frame at the widest point in the zoom is excellent at f/4.5 and corners sharpen up nicely by f/8. The sharpness that's resolved wide-open at 200mm (f/5) and 400mm (f/6.3) is impressive too, though if you stop down to f/16 or beyond expect diffraction to soften fine detail significantly.
The sharpness in the corners at 500mm doesn't match that at wider zoom settings, however centre sharpness remains very respectable when it's used between the aperture range of f/7.1 to f/11. Overall, the sharpness exceeded my expectations, particularly at wider apertures where it delivers its best results.
The lens isn't opposed to vignetting in the corners through its zoom range. Stopping down by a couple of stops starts to see dark corners disappear. Alternatively you can forget about this vignetting and correct for it in post.
The latest version of Camera Raw supports effective profile corrections for the lens and does a fine job of removing vignetting and controlling distortion. Ticking the 'Use Profile Corrections' box from the Optics drop down menu before opening an image is highly recommended.
Inspecting raw files at high magnification revealed the lens does a commendable job of correcting for chromatic aberration and you're unlikely to notice any fringes of colour unless you searching for them.
During some highly magnified inspections of real-world images I noticed a subtle trace of purple fringeing along a few high-contrast edges, but ticking the remove chromatic aberrations box in Adobe Raw quickly removed any fringes of colour.
Canon RF 100-500mm F4.5-7.1 L IS USM: Verdict
One of the things that'll strike Canon users about this lens is that it's not as fast at the long end as its EF-mount predecessor. Compared to the EF 100-400mm F4.5-5.6L IS II USM, which can be used at f/5.6 at 400mm, this zoom has a maximum aperture of f/6.3 at 400mm.
Thankfully, this third of a stop difference isn't a deal breaker thanks to the highly effective in-body image stabilisation (IBIS) and excellent ISO response on Canon's latest EOS R cameras. While there's nothing to stop the lens being used with Canon's EOS R and EOS RP models, the fact that neither feature IBIS or are able to shoot above 5fps in Servo AF mode highlight that it's far better matched with the EOS R6 or EOS R5.
The difference between 400mm and 500mm doesn't seem like much when you're looking through the viewfinder, but gets you that bit closer to distant subjects and lets you retain more detail in files when you crop in. Impressive results can be achieved at 500mm with a fairly slow maximum aperture of f/7.1, however it's a given that you'll find yourself asking more of your sensor's high ISO performance in low light to freeze fast moving subjects.
As super telephoto zooms go, the RF 100-500mm F4.5-7.1 L IS USM is a well-made example that returns excellent image quality. For the price I'd have liked it if Canon had added customisable autofocus lock (AFL) buttons to the barrel and given users choice over whether it could be operated as a push/pull zoom. But these points aside it's an otherwise welcome, if not expensive addition to the RF-mount lens line-up.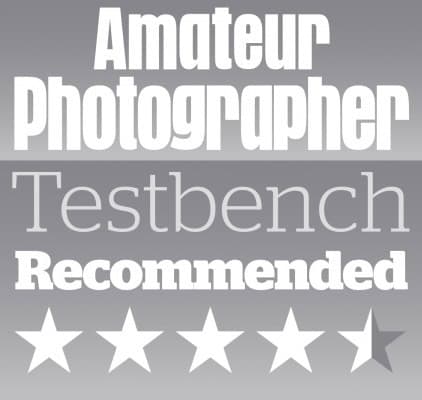 Canon RF 100-500mm F4.5-7.1 L IS USM: Specification