This year's UK winner of the EISA Maestro competition is Angi Wallace with her macro insect portfolio. Here she tells Amy Davies more about her inspirations and her images
---
To be in with a chance of taking home the national prize of this year's EISA Maestro competition, entrants were tasked with submitting a series of between five and eight images on the theme of 'The Animal Kingdom'. All entries had to be taken for the purposes of this competition, and we were looking for a selection of images that hung together as a coherent whole. The subject matter could be any type of animal, including wild and urban wildlife, pets and farm animals.
It's not difficult to see why we were so drawn to Angi's portfolio. While it's true that the subject matter might not be exactly to everyone's tastes, nobody can deny the skill with which the images were created.
Below we'll learn more from Angi about her background, and what it feels like to win the national round. For this portfolio, she wins a digital subscription to Amateur Photographer and goes forward to the final round of the EISA Maestro Photo Contest 2023, where she will compete against other international photographers to take home one of the top prizes – over €4,250 is up for grabs. Visit: eisa.eu/maestro/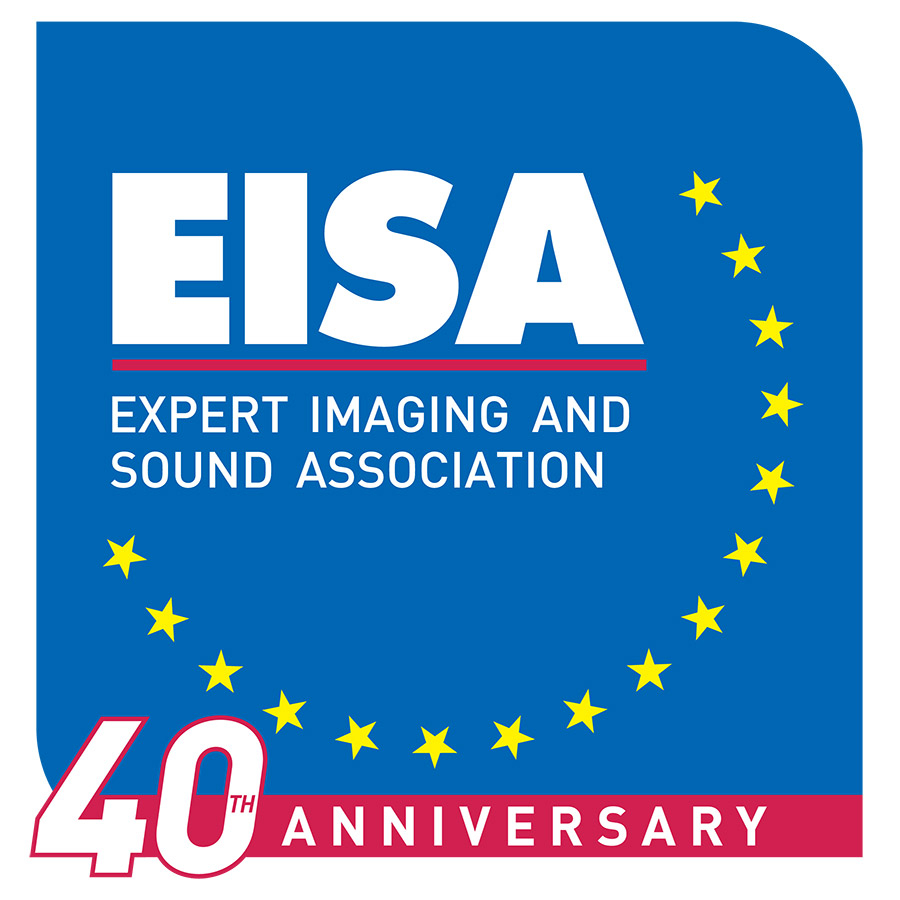 AD: Tell us about your background 
AW: My background is in nursing. I worked as a rheumatology specialist nurse but needed to change my career due to health problems. An opportunity came up for me to work as editor of a reptile magazine, which I jumped at as one of my hobbies was keeping reptiles and frogs. Part of my job was writing articles and supplying photographs; luckily my ex had three reptile shops so I had lots of opportunities to photograph a wide range of creatures. I had no experience but threw myself into learning both photography and magazine-related stuff.
AD: How did you get into photography, and what was your first camera?
AW: I had always loved taking photos whilst out hiking in the Lake District and wanted to learn more. I only had a little point-and-shoot Fuji Finepix for this, but I was given a Canon 300D DSLR with kit lens for Christmas and decided to use all manual settings within two weeks.
AD: What are your favourite subjects?
AW: My first photography subjects with the DSLR were mainly my frogs, reptiles and flowers from our garden. Since then I have dabbled with landscape, then portraiture with a group from Bristol – we regularly met up, shared kit and helped each other. As time went on I decided to throw myself into learning new genres or subjects each year. I loved gig photography but my health declined further, meaning I have been unable to manage photography that demands energy.
So I have adapted and do 90% of photography from home or in our garden now, such as still life, flowers, food and macro. Photographing frogs has always been right up there with my favourite subjects, closely followed by fungi, but over all my favourite type of photography is not one subject or even genre – I enjoy close up and macro work most, but the key favoured element is creativity. I like to be constantly learning.
AD: How and where do you find inspiration? 
AW: I have many interests – art, animals, nature, folklore, history, fantasy, paganism – so I am never short on inspiration. I have so many projects I would love to embark on and not the ability (health-wise) to actually do them all. I find inspiration everywhere, if my project involves challenges then that's even better.
AD: What is your current kit?
AW: I am incredibly lucky to have been given a Sony A7 III and several lenses, as well as access to a Nikon Z6 plus 105 macro lens, by my partner Michael who is a wildlife photographer. I love the Sony, I find it very light and intuitive in situations like gigs. My favourite lens for the last 17 years has been a Sigma 150 macro lens which I used for portraiture as well as macro. I was extremely lucky in winning the APOY close up round in recent years which allowed me to purchase a new one to replace my old faulty lens – apparently I got the last one in the factory.
This year I won Camera Jabber POTY with an another amazing prize by MPB, so I was able to finally get my dream lens, a Sigma 180mm macro lens and I love it – it's my new favourite. I also use a Sony 90mm macro lens and some vintage lenses coupled with extension tubes (Meyer Görlitz Primoplan and Helios). I have also been able to buy another bit of dream kit this year, a WeMacro auto focusing rail, this enables me to do focus stacking with all of my Sony gear. I had been borrowing my partners Z 6 and using its focus shift option up until February and will still be using it for location macro focus stacking as the rail is too slow to use outdoors when wind moves plants or insects are active.
AD: Do you have a dream purchase?  
AW: That's a hard one now as I just recently acquired two of my dream pieces of kit. I'm more than happy with the kit that I have and don't tend to hanker after new kit, although I would one day like a high-speed trigger so that I can capture my frogs jumping.
AD: What software do you use for editing?
AW: I have used Photoshop for over 20 years and still prefer it; I'm not a fan of Lightroom's filing system so I just do not use it. I use Bridge for quickly browsing and choosing images to edit. I also use Helicon for focus stacking.
AD: Who are your favourite photographers? 
AW: Mandy Disher has been a favourite for many years, I adore her still life and flowers. More recent favourites are Guy Edwards for his fungi and landscapes, and Jake Hicks for his portrait and lighting work.
AD: What are your favourite photography books?
AW: I have only ever bought a handful of photography books but two of these helped me so much from the start Firstly Understanding Exposure by Bryan Peterson; second is The Hot Shoe Diaries by Joe McNally I still highly recommend both.
AD: What inspired you to create this portfolio? 
AW: At the time that I saw the competition brief I was really pushing myself hard to improve with focus stacking macro subjects. I had just bought the WeMacro automated rail and thought that a portfolio of macro focus-stacked insects could be a great subject – I could show off their striking details and beautiful colours to many who do not see this level of detail in everyday life.
AD: What were the challenges involved in creating this portfolio?
AW: Creating each image was a lengthy process with a lot of behind-the-scenes preparation. It was important to me to source my subjects from responsible, ethical traders, where the insects die naturally and purchasing helps to sustain more insects as well as helping communities. So I had to be patient and wait for some items to ship from a specialist ethical company overseas.
Preparing the insects is a very delicate procedure, to get a dried specimen in the correct position and cleaning it up with the tiniest brush. Because some are so small, positioning can be incredibly fiddly and time-consuming, but worth it in the end. It could easily take me a couple of hours of preparation per subject.
Next was getting lighting right; as insects so frequently have very shiny parts it could take up to three layers of diffusion material per light to avoid specular highlights, often using two to three lights plus tiny reflectors (pieces of foil to bounce the light back into shadowed areas).Then I had to get to work with setting the WeMacro and camera, to take enough images to get the entire subject in focus when stacked.
This ranged from 46 to 185 photographs – with intervals for the flashes to recharge between each shot – so a stack could easily take 30-45 minutes. Then I had to stack each image in Helicon software, and process in Photoshop, zooming right in to ensure artifacts from stacking were removed. The whole editing process per image could take a couple of hours, even though there were only minor, miniscule alterations, but I wanted to get them as perfect as possible.
AD: How long did it take you to create all the images in the portfolio?
AW: It took me 3 months to get all the images in the portfolio.
AD: What was it like creating a portfolio specifically for the purpose of entering Maestro?
AW: I really enjoyed having a portfolio to focus on and I am already working on other portfolios.
AD: How did it feel to find out that you had won the UK round of the competition? 
AW: I was amazed that my portfolio came first, as I was unsure how using taxidermy specimens would be perceived. But if Levon Bliss can put out images of preserved specimens then so can I! I was blown away by the talent and beautiful portfolios entered. I had thought I did not have a chance, so was quite shocked.
AD: Are you nervous about how it might fare against the other countries' portfolios? 
AW: Not at all. Whoever wins, wins and I know that I will enjoy viewing the winning portfolios from the other countries. I am proud to fly the flag for the UK and even prouder to fly the flag for disabled people/ people with M.E.
AD: What are your favourite photography tips? 
AW: Get creative. When I was part of a camera club there were often themed shoots and everyone would shoot the same subject in the same way – look for different creative ways to photograph your subject.
AD: What would you say to anyone thinking of creating a portfolio for next year's competition? 
AW: Do what you love, your passion will shine through. Don't let anything put you off, just believe in yourself and go for it, as you have to be in it to win it. I could easily have given up as I am unable to get out and shoot wildlife like many people can, but I found a way to shoot the theme from home, which suited my physical capabilities and passions – it worked for me.
For more information on Angi's work, visit angiwallacephotography.com. Stay tuned for the overall international results, but in the meantime, vote for your favourite portfolio in the EISA Maestro Public Choice Awards!
Feeling inspired? See more of the best photography competitions to enter.
---
Related reading:
EISA Maestro 2022 UK competition winner revealed!
EISA Maestro 2022 international winner revealed!
Macro photography lighting tips
Best macro lenses for mirrorless and DSLRs
How to take great macro photos on a smartphone
---
Follow AP on Facebook, Twitter, Instagram, YouTube and TikTok.