So how does this Sony G Master lens fit into this crowded market? Find out in as Andy Westlake talks us through what the Sony FE 50mm F1.4 GM lens offers. For more options have a look at the best Sony E-mount lenses.
Sony FE 50mm F1.4 GM at a glance:
$1298 / £1500
Sony E-mount
75mm equivalent focal length (on APS-C)
f/1.4 maximum aperture f/16 (minimum)
Weight: 516 g
Over the past couple of years, Sony has been steadily updating many of its older full-frame E-mount lenses. The new Sony FE 50mm F1.4 GM is, in effect, a successor to the Sony FE 50mm F1.4 ZA from 2016 – the last of the firm's premium optics to wear a Zeiss, rather than G Master badge. Compared to the older lens, Sony says it provides higher image quality, better autofocus and improved usability, all in a smaller, lighter design. There is, of course, a premium: at £1500, the GM optic costs £200 more than its predecessor's current street price.
Given its price point, this lens is very much aimed at professional and serious amateur photographers. Its 50mm focal length provides a natural-looking perspective, making it a general-purpose optic that's useful for a wide range of subjects. The large maximum aperture allows subjects to be effectively separated from out-of-focus backgrounds, while also enabling hand-held shooting in low light.
If you're thinking that Sony surely already makes a 50mm lens or two, you'd be right. Alongside the aforementioned FE 50mm F1.4 ZA (£1249), there's the FE 50mm F1.8 (£147), FE 50mm F2.8 Macro (£449), FE 50mm F2.5 G (£629), and the FE 50mm F1.2 GM (£1499). Meanwhile, third-party alternatives include the Samyang AF 50mm F1.4 FE II, which delivers fine performance at a temptingly affordable price (£529). There's also the new Sigma 50mm F1.4 DG DN Art, which promises stiff competition for £819.
Sony FE 50mm F1.4 GM: Features
So how does the GM lens fit into this somewhat crowded market? Compared to its Zeiss-badged predecessor, the FE 50mm F1.4 GM is an entirely new lens. Optically, it employs 14 elements in 11 groups, as opposed to 12 in 9. These include two extreme aspherical (XA) elements and one extra-low dispersion (ED) glass lens, to maintain corner-to-corner sharpness and minimise chromatic aberration.
Sony says the optics have also been designed to deliver soft, smooth bokeh thanks to optimised control over spherical aberration, assisted by a 11-blade circular aperture diaphragm. Nano AR II coating has been applied to suppress flare and ghosting.
Sony has also revamped the autofocus system, which now employs two XD linear motors, rather than the older SuperSonic Motor (SSM) technology found in the ZA lens. Not only does this promise 1.9x faster autofocus, it should also provide silent focusing during video recording. In addition, the lens is compatible with the focus breathing correction function on recent Sony cameras.
As usual for a GM optic, the barrel boasts dust and moisture resistant construction, including a rubber seal around the mount. There's also a fluorine coating on the front element to repel fingerprints and raindrops. The minimum focus distance is 41cm, dropping slightly to 38cm in manual focus mode, and the lens accepts 67mm filters.
Even the supplied hood boasts a comprehensive feature set, with a locking button, a rubberised front edge to protect against impact, and a felt lining to minimise stray light. It reverses for storage, but blocks all controls other than the aperture ring in this position.
Sony FE 50mm F1.4 GM: Build and Handling
Measuring 80.6mm in diameter, 96mm in length and 516g in weight, the FE 50mm F1.4 GM is considerably more portable than either its ZA predecessor (which weighs a whopping 778g), or the Sigma 50mm F1.4 DG DN Art. This makes it a nice match for Sony's full-frame mirrorless cameras, such as the Alpha 7R IV that I used for testing. But it's not quite the smallest and lightest E-mount 50mm f/1.4 available, with that distinction being held by the Samyang AF 50mm F1.4 FE II.
As with Sony's other recent designs, the barrel employs a plastic skin over a metal sub-structure to keep the weight down. However, in a fashion that is also stereotypically Sony, the barrel becomes noticeably cramped against the handgrip at the point where it flares outwards from the mount. Whether this will bother you depends on your hand shape, but I found it a tight squeeze when wearing winter gloves.
The lens barrel is festooned with controls, to the extent that it's difficult to see where Sony could add any more. The manual focus ring is found at the front and as usual operates electronically, rotating smoothly with no end stops. A switch for selecting between auto and manual focus is located on the lower left of the barrel, within easy reach of your left thumb. Two AF-stop buttons are positioned for landscape and portrait format shooting, and their function can be reassigned from the camera body.
You'll find the aperture ring closer to the camera, with markings from f/1.4 to f/16 in 0.3 stop increments. A switch on the lower right of the barrel selects between clicked operation, which photographers generally prefer, and clickless mode for video. There's also a position marked A that passes control back to a dial on the camera body, maintaining consistency of operation with lenses that don't have aperture rings. An Iris Lock switch is conveniently placed at the top right of the lens to lock the aperture ring either into, or out of, the A position.
Sony FE 50mm F1.4 GM: Autofocus
Just as we've found with Sony's other recent lenses, the FE 50mm F1.4 GM boasts an excellent autofocus system. It's impressively rapid given its large aperture, even in very low light, and essentially silent too. I didn't see any mis-focuses during my testing that I could attribute to the lens or the camera. However, videographers will find that there's noticeable focus breathing, with the angle of view narrowing visibly on focusing closer.
If you do need to use manual focus, Sony has included its linear response MF system, meaning that the focus changes according only to how far you rotate the ring, but not how fast. A distance display appears in the viewfinder when the focus ring is turned, and you can set the camera to engage magnified view for the most accurate results.  This all makes for intuitive, precise manual focusing.
Sony FE 50mm F1.4 GM: Performance
It feels like every time that Sony has released a new G Master prime in the past few years, I've waxed lyrical over just how good the optics are. So I had high hopes for the 50mm f/1.4, and I wasn't in any way disappointed. In short, this lens is implausibly sharp even at maximum aperture, while suffering from no problematic optical aberrations.
Click on any sample image to see the full-resolution version
Remarkably, at f/1.4 the lens is almost as sharp as it's ever going to get, and not just in the centre, but across nearly all of the frame. It's only in the extreme corners where you can see a little pixel-level blurring on the A7R IV's 60MP sensor, but in real-world shooting this will usually be swamped by the limited depth-of-field available.
Images do get slightly crisper as you stop down, and you'll get the very sharpest results in the region of f/2.8 to f/8. At smaller apertures, diffraction takes the edge off the finest detail when examining images at 100% onscreen. But I still wouldn't hesitate to use f/11 or f/16, given that they're often necessary to achieve sufficient depth of field on full-frame cameras.
Sony makes use of software correction for vignetting, chromatic aberration, and curvilinear distortion. I'd always keep the latter two enabled in-camera, as there's really no good reason not to. But even if you don't, you'll rarely see any colour fringing, with just a little sometimes visible around high contrast edges at large apertures due to longitudinal chromatic aberration. Fringing towards the corners attributable to lateral chromatic aberration is barely visible, and is further suppressed during raw processing using correction parameters embedded in the metadata.
Disable the camera's Shading Compensation function, and you'll see quite strong corner darkening at large apertures. But the fall-off is gradual rather than abrupt, which means it's rarely unattractive and can often complement your images. Enabling shading compensation reduces the visibility of this vignetting, but doesn't remove it entirely, which is often a good compromise. It's worth knowing that this processing is applied to the image data in your raw files, as well as to the camera's JPEG output.
Likewise, pincushion distortion is visible in the lens's uncorrected output, with straight lines bending outwards at the corners. It's not especially strong, though, which means it won't usually represent a problem in real-world use. Users will, however, have to wait for correction profiles to become available for their preferred software to remove the distortion entirely.
One important property of fast primes lies in the way they render out-of-focus backgrounds. In this respect, the lens again acquits itself very well, giving attractive defocus blur. The circular aperture also pays off in this regard, with backgrounds remaining smoothly blurred as it's stopped down, and no sign of unsightly polygonal highlights.
Fast primes have historically often suffered when shooting into the light, due simply to the sheer area of glass that's potentially susceptible to internal reflections. However, I didn't see any serious problems with flare or ghosting when shooting directly into the sun. At small apertures the lens gives somewhat indistinct 22-ray sun-stars, due its 11-bladed aperture, so landscape photographers who value this specific property may prefer to look elsewhere.
Sony FE 50mm F1.4 GM: Our Verdict
Sony has become a seriously accomplished lens maker, and with the FE 50mm F1.4 GM, it's delivered the goods yet again. I liked its Zeiss-badged predecessor a great deal, aside from its excessive weight, but the GM version manages to improve on the optics while enhancing the handling and slimming down the bulk. The result is a really fine lens whose all-round excellence goes a long way towards justifying its asking price. It's perhaps not quite as special as its FE 50mm F1.2 GM sibling, but you have to pay an extra £600 for the additional magic delivered by that lens's super-large aperture.
Of course, we have to acknowledge that at £1500, this really isn't a lens for casual shooters. However, those on a budget are still well served either by third-party alternatives, or Sony's smaller-aperture offerings. Indeed Sony now produces so many different 50mm lens designs that I'm not entirely sure it needed to make another one just yet. With any luck the firm will now set about filling the remaining obvious gaps in its line-up, such as a large aperture 100mm portrait lens or a 180mm macro.
That said, if you're after a top-quality large aperture 50mm prime and you can't justify paying for the f/1.2 version, this is a superb alternative.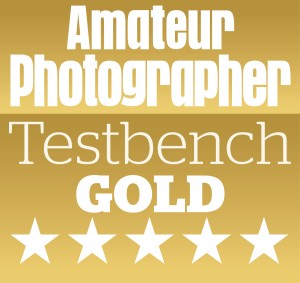 ---
Follow AP on Facebook, Twitter, Instagram, YouTube and TikTok.