Sony Planar T* FE 50mm f/1.4 ZA review – Introduction
Back in 2006, Sony took over Konica Minolta's troubled camera business in a bid to become a major player in the market. Ten years later in 2016, when this Sony Planar T* FE 50mm f/1.4 ZA was launched, Sony's relentless experimentation and innovation had paid dividends, with the Alpha 7 full-frame mirrorless system rapidly establishing itself as a serious alternative to the best DSLRs. In 2023, Sony's website lists 47 full frame E-mount optics, including no fewer than six 50mm primes. So where does the Sony Planar T* FE 50mm f/1.4 ZA fit in today?
There's no point having hugely ambitious cameras like the 61-million-pixel Alpha 7R V, one of the best Sony cameras right now, without lenses to match. To this end, Sony has rapidly built up its full-frame FE range, which, from a standing start in 2013, was up to 17 lenses at the time of the 2016 launch of the premium Zeiss-branded Planar T* FE 50mm f/1.4 ZA. That was then, of course, and by 2023 Sony's lens range has moved on even further. Today, Sony is still marketing its Zeiss-branded lenses but they're now mixed in with the company's own flagship G-Master optics. You get the feeling Sony has brought its premium line in-house, and that the Zeiss lenses are now playing second fiddle.
As of 2023, the Sony Planar T* FE 50mm f/1.4 ZA is still a front-line 50mm lens for Sony's full frame mirrorless cameras, but it's straddled by the cheaper Sony FE 50mm f/1.4 G Master and the more expensive and undeniably awesome Sony FE 50mm f/1.2 G Master, which is more expensive, but not ruinously so. Both of these G Master lenses look tempting alternatives to this older Zeiss lens, so is it still as appealing today? (See also the best Sony E-mount lenses.)
Sony's marketing tagline for this Zeiss is 'Tomorrow's lenses today', and by this it means that it is designing optics to satisfy the requirements of not just the latest high-resolution sensors, but future generations as well. To this end, it has established a couple of premium lines, with its home-grown 'G Master' range exemplified by the optics like the Sony FE 85mm f/1.4 GM. Somewhat confusingly, the line developed in partnership with Zeiss is essentially parallel, but the lenses have a specific balance of optical properties.
Whatever the design intention, it's impossible to miss the Zeiss 50mm f/1.4's price. At $1,499 / £1299, it's more or less than the Sony FE 50mm f/1.4 G Master, depending on your territory ($1299 / £1499) and not a lot less than the Sony FE 50mm f/1.2 GM ($1998 / £2099). So how can Sony conceivably justify such a wallet-busting price tag?
Sony Planar T* FE 50mm f/1.4 ZA review – Features
One clue to Sony's intentions is the optical design; with 12 elements in nine groups, this is unusually complex for a 50mm prime. Indeed, while Sony designates it as a refined Planar-type lens, its optical formula has strayed almost unrecognisably from the classic symmetric double Gauss implied by the name. It includes an advanced aspheric element, which Sony claims has an exceptionally fine surface tolerance of just 0.01μm in a bid to improve the rendition of out-of-focus areas, while providing the sharpest possible image from the centre to the corners of the frame. Also on board are an additional aspheric element and an ED glass element to maximise contrast, reduce chromatic aberration and suppress distortion.
Sony has also included an 11-bladed diaphragm that's designed to keep the aperture as close to circular as possible, and in turn keep out-of-focus highlights circular. Look into the front of the lens as you stop down and it's clear that this serves its purpose admirably.
At the front of the lens is a large 72mm filter thread that doesn't rotate on focusing, along with a bayonet mount for the deep petal-type hood. When not in use, the hood can be reversed snugly around the barrel, but in this position it does block the manual-focus ring almost entirely. The minimum focus distance is 45cm, which is fairly typical for its class, but like all other full-frame 50mm f/1.4 designs there's no optical stabilisation.
Sony Planar T* FE 50mm f/1.4 ZA review – Build and handling
Measuring 83.5mm in diameter and 108mm in length while weighing in at 778g, the FE 50mm f/1.4 follows the current fashion of making large lenses with high-quality optics. In this respect, it resembles the Sigma 50mm f/1.4 DG HSM | Art and the Zeiss Milvus 50mm f/1.4, although all three use very different optical designs. While this bulk won't go unnoticed when you're shooting, the lens isn't awkward to use on the Alpha 7R II body I used for testing, and I doubt it will find its way onto smaller APS-C bodies very often.
In terms of design, the lens is broadly similar to Sony's existing FE 35mm f/1.4 ZA. Its barrel maintains the same diameter along most of its length, and it is encircled by a broad manual-focus ring at the front with an aperture ring closer to the camera body. Immediately behind the aperture ring, the barrel tapers dramatically towards the mount – a design that's necessary to give your fingers space to wrap around the handgrips of the relatively small Alpha 7 bodies. The build quality is impeccable, with a robust-feeling metal barrel, and dust- and splash-proof construction.
Stills photographers will be pleased to find that the aperture ring has detents at 1⁄3-stop increments, from f/1.4 to its minimum setting of f/16. In terms of feel they're just right, being neither too loose nor overly stiff. There's also an 'A' position that passes aperture control to the camera body, allowing you to use its electronic dials if you prefer, as with other lenses. Videographers will be pleased to find a switch on the barrel that allows the aperture ring to be declicked, allowing continuous, silent adjustments to its setting.
Sony Planar T* FE 50mm f/1.4 ZA review – Focusing
Focusing employs a ring-type ultrasonic motor to drive the large and heavy focus group, with auto or manual focus selected by a switch on the side of the barrel. On the Alpha 7R II, I found autofocus to be quiet but not especially fast, with a very noticeable 'wobble' back and forwards before settling on the subject. Focus speed also slows down progressively as you choose smaller apertures, especially in marginal light, due to Sony's habit of always stopping the lens down to the taking aperture for focusing. Crucially, though, AF was consistently accurate, even when shooting off-centre subjects with the aperture wide open. This reliability is typical of mirrorless systems, which always use the main image sensor to determine correct focus, and is not necessarily always matched by DSLRs. The AF actuators in this lens are a sign of its age and count against it when weighed up against the newer 50mm f/1.4 and 50mm f/1.2 G Master lenses.
Manual focus is by wire, with the smoothly rotating focus ring used to drive the AF motor, rather than being mechanically coupled to the focus group. This isn't necessarily the most tactile means of focusing, but it works well enough and is very accurate, especially as turning the focus ring will automatically switch the viewfinder to magnified view. But I really can't see why Sony couldn't have used a design similar to the FE 90mm f/2.8 Macro, where pulling the focus ring towards the camera effectively emulates an old manual-focus lens, with a distance scale and hard end-stops at the ends of its travel. It would be far more fitting to a lens of this price.
Sony Planar T* FE 50mm f/1.4 ZA review – Image quality
If you're going to be spending this much money on a lens, clearly you'll have pretty high hopes in terms of image quality. But even so, you may not be quite prepared for the beauties in store when you first come to look at images from this Sony 50mm. It achieves a barely believable combination of cross-frame sharpness with gorgeous-looking out-of-focus blur, essentially regardless of aperture or focus distance. Indeed, few lenses come close to resolving as much detail across the frame 
from corner to corner when used at f/1.4.
Lateral chromatic aberration is exceptionally low, with just a hint of red and cyan fringing at the corners of the frame if you turn off in-camera compensation and then go searching for it. However, raw files contain profile information for correcting this, which is automatically applied by both Adobe's and Sony's own software. More impressively, there's barely any colour fringing in out-of-focus regions due to longitudinal chromatic aberration, which is much harder to suppress in post-processing. Combined with the accurate autofocus, this means that images consistently come out looking near-perfectly clean and sharp.
Rectilinear distortion is, to all intents and purposes, invisible, even in uncorrected raw files. Indeed, the closest thing the lens has to a technical flaw is vignetting at large apertures, but you'll get that with any f/1.4 prime. Personally, I find it adds character to most shots, and is key to the distinctive aesthetic of selective-focus shooting. But it's easy enough to remove in post-processing if you don't like it.
All this optical excellence means that the lens's images are highly amenable to further manipulation – for example, they can be heavily cropped without losing integrity. The stunning sharpness also helps when shooting at high ISO sensitivities, as noise-reduction systems have more real detail to work with. Sony's claims that the lens will hold up to sensors with even higher resolutions also appear to be well founded.
Sharpness, shading and curvilinear distortion
Sharpness
At first sight these graphs may look unremarkable, with central sharpness exceeding the corners at 
all apertures, and the sharpest results around f/2.8-f/5.6. But the actual numbers from our Applied Imaging MTF analysis are staggering; this lens is sharper in the centre at f/1.4 than most others manage at their very best. Remarkably, even in the corners it's as sharp as most other lenses are in the centre. This is impressive indeed.
Shading
Inevitably for a full-frame fast prime, vignetting is readily visible, with our tests revealing 1.5 stops of fall-off in the corners of the frame at f/1.4. The smooth fall-off profile means that it's not objectionable, particularly in comparison to some zooms that show sudden brightness drops in the corners. Vignetting drops to less than 0.8 stops at f/2 and effectively disappears altogether at f/2.8.
Curvilinear distortion
Our tests reveal just a hint of pincushion distortion, but it's not visible in normal use. Unlike with many mirrorless lenses that rely on software compensation, the optical correction is almost complete. It's possible to apply some additional correction in-camera, but there's little need.
Sony Planar T* FE 50mm f/1.4 ZA review – Verdict
It's always a little difficult to critically assess a lens this good. Like the Sony FE 85mm f/1.4 GM released previously, its optical characteristics are so close to perfect that all we can sensibly do is admire the pictures it creates. If you're prone to nitpicking high-resolution image files at 100% view on-screen, then maybe you'll find something to complain about, but it seems to me that this kind of assessment has become rather divorced from any sensible process of image making.
However, it's impossible to ignore the associated costs of this optical excellence: not just in terms of money, but also size and weight. This is especially true in the context of building up a system: put together, at the time of this Zeiss lens's launch, Sony's 35mm, 50mm and 85mm f/1.4 primes weighed over 2.2kg. However, fast full frame lenses are inevitably big and perhaps even getting bigger, so while this lens looked big and expensive at launch, neither its size nor its price are likely to raise any eyebrows today.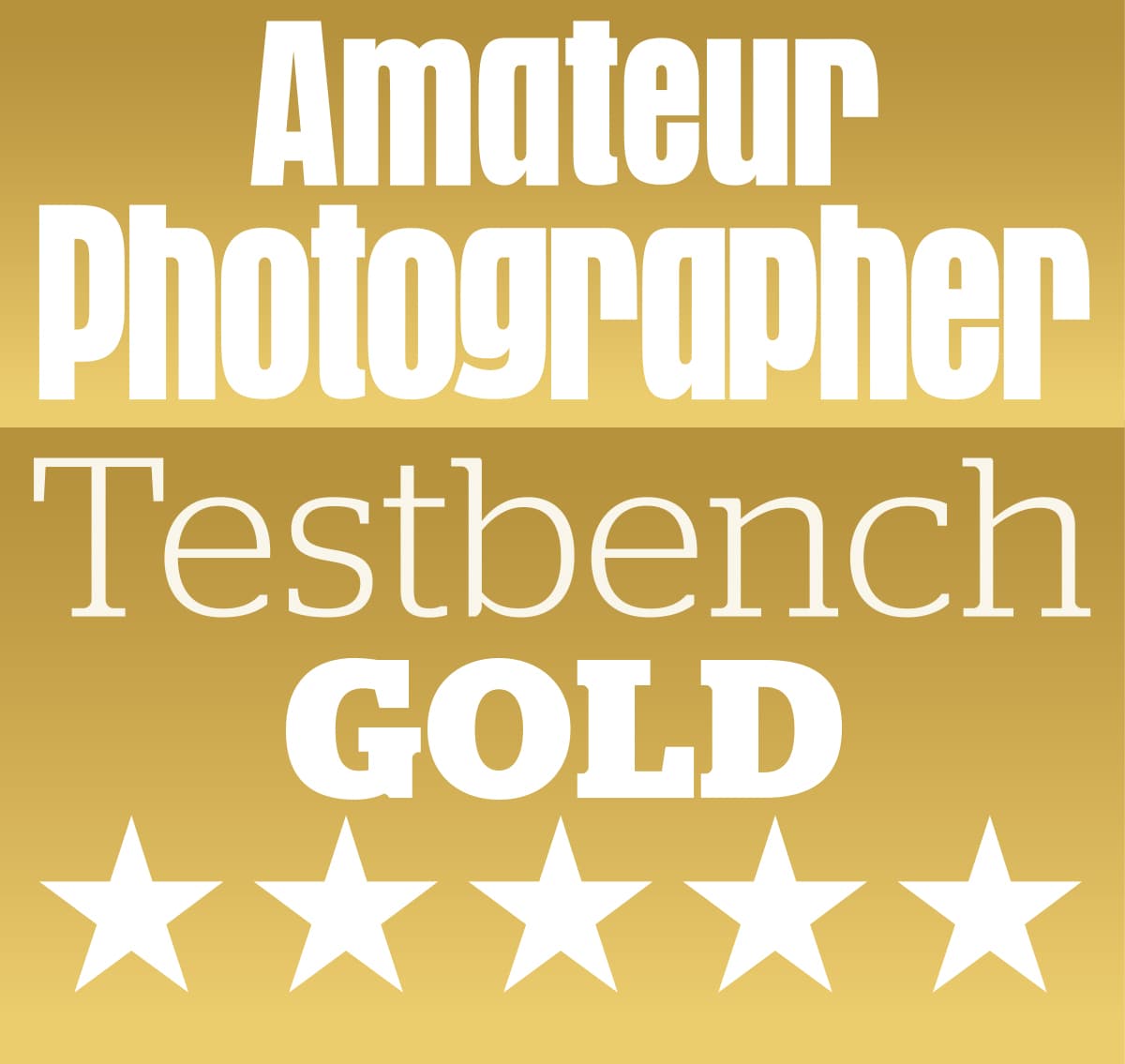 Sony Planar T* FE 50mm f/1.4 ZA review – Full specification