Sony's G Master lens system has several top-notch prime and zoom standard lenses on offer. Among them, there's the upgraded FE 24-70mm f/2.8 GM II, the very recently introduced Sony FE 50mm F1.4 GM and the lens tested here, the Sony FE 50 mm f/1.2 G Master. This super-fast standard is one of our Best Sony E-Mount lenses.
Sony FE 50mm f/1.2 GM – At a glance
Price: $ 1,998 / £2,185
Sony E-mount
f/1.2 maximum aperture f/16 (minimum)
Weight: 778g
Sony's rivals in the full-frame mirrorless market, Canon and Nikon, kicked off the ultra-fast standard lens fight by making the most of their wider diameter lens mounts – the Canon RF mount has a 54mm diameter and the Nikon Z is even wider at 55mm. By comparison Sony's E-mount has a 46.1mm diameter. However, as Sony has shown here, offering its owners the option of fast-aperture lenses is not an issue. Not only that but the FE 50mm f/1.2 GM at 87mm in diameter, 108mm in length and 778g, it's only marginally larger than Sony's own Planar T* FE 50mm f/1.4 ZA, and exactly the same weight – this lens costs $998/£997. If it's speed at a lower weight you need, then consider the new Sony FE 50mm f/1.4 GM priced at $1,299/£1,498.
The FE 50mm f/1.2 G Master was introduced in 2021 at $1999/£2100 and current street prices are just about the same. Two years later and selling at the same price reflects well on this lens, but how does it perform and is it worth the serious investment? Continue reading for our verdict.
Sony FE 50mm f/1.2 GM: Features
Readers versed in Sony's naming conventions will have spotted that the new lens is part of the firm's top-end G Master line. As such, it's designed to cater to the needs of the most demanding photographers, promising optics that combine high sharpness with smooth background blur. In addition, it aims to provide pro-level operability in a tough, weather-sealed package.
The first thing you notice on picking up the lens is its front element, which employs a shallow convex profile – something that's becoming increasingly common. Its 14-element, 10-group design employs three Advanced Aspheric (AA) elements in a bid to minimise optical aberrations and deliver maximum cross-frame sharpness. These elements are ground to an extremely high precision, in order to eliminate unsightly 'onion ring' effects in out-of-focus backgrounds.
A compact 11-bladed diaphragm gives a circular aperture, which should help produce the kind of attractive bokeh that at the core of the appeal of such a large-aperture lens. Sony has applied its Nano AR Coating 2 to combat flare and ghosting.
In keeping with its relatively svelte dimensions, the lens employs 72mm filters, which again is smaller than either its Canon or Nikon equivalents. It's supplied with a sturdy bayonet-fitting plastic lens hood which features a black felt interior, a protective rubberised rim and a locking button to hold it in place. It also reverses for storage.
Sony FE 50mm f/1.2 GM: Build and handling
In design terms, the FE 50mm f/1.2 GM boasts the same layout as the firm's recent G and GM series primes, which means it handles really well. I tested it primarily on the 61MP Alpha 7R IV and found the combination to be nicely balanced, thanks to the use of relatively lightweight engineering plastics in its barrel construction. But it can feel awkwardly front-heavy on older cameras that have smaller handgrips.
Aperture control is provided via a traditional ring which clicks at one-third stop increments. If you prefer, a switch in the underside of the lens enables clickless operation, which is desirable when shooting video. Rotate the ring past its f/16 minimum to the A position, and aperture control is handed to dials on the camera body.
Two buttons are placed on the barrel for easy operation by your left thumb, one for shooting in landscape format and the other for portrait. By default they operate as AF-stop controls, but their function can be re-assigned from the camera body. They click audibly when pressed, which isn't ideal for video work.
The large manual focus ring at the front of the lens rotates smoothly without any end stops. It operates electronically rather than mechanically, but thanks to Sony's Linear Response MF design, it provides a faultless focusing experience when you flick the small switch on the side of the barrel to MF. If you set the camera to Direct Manual Focus (DMF) mode, you can also use it for fine-tuning after autofocus has been achieved. With MF Assist enabled on the camera, it'll automatically engage a magnified view for the most accurate results.
Sony FE 50mm f/1.2 GM: Autofocus
Ultra-large-aperture lenses inevitably require a lot of glass, which in turn means they need to move large, heavy optical groups for focusing. In the past, this has often resulted in rather sluggish AF. However, on the FE 50mm f/1.2 GM Sony has harnessed four XD Linear motors that work in tandem to deliver impressively nippy autofocus, that's also practically silent.
Perhaps the biggest advantage compared to using such a fast prime on a DSLR lies with the inherent accuracy of on-sensor AF. This means that there's no need to painstakingly fine-tune the lens to match the camera body. Instead, I found it delivered consistently sharp images, even when shooting at f/1.2 with subjects placed towards the corners of the frame. As a result, the lens is entirely straightforward to use.
The only real quirk comes when focusing on fine, close-up detail such as blossom. Here, I found the autofocus had a habit of snapping onto the background and being impossible to coax back onto the desired subject. In such situations, the remedy is to switch to either MF or DMF.
Sony FE 50mm f/1.2 GM: Image quality
If you're going to contemplate spending over £2000 on a lens, then image quality is the acid test. It's got to produce photographs that are worthy of the investment. Thankfully, in line with what we've seen from Sony's other recent G Master lens, the 50mm f/1.2 really delivers.
Close examination of images shot on the 61MP A7R IV reveals remarkable detail resolution in the centre of the field at f/1.2. Naturally the corners aren't quite as good, but there's still plenty of fine detail, just at low contrast. Apply some sympathetic sharpening in raw processing and you'd have to print extremely large before considering your images to look anything other than pin sharp.
Incredibly, the centre of the image becomes blisteringly sharp on stopping down to just f/1.4, at which point it's pretty much as good as it's ever going to get. The corners reach peak sharpness at f/4, with the lens then giving a superlative performance across the frame through to f/11. Slight diffraction softening inevitably becomes visible at f/16, resulting in similar levels of detail to those seen at f/1.2.
If you turn off in-camera chromatic aberration compensation, then a little red/cyan colour fringing can be seen along high contrast edges at the corners of JPEG files, but it's really nothing to worry about. Normally it'll be fixed in-camera, while raw files include a correction profile that's applied automatically by Adobe software. Likewise, small amounts of fringing around out-of-focus areas can be visible when shooting at large apertures – a symptom of longitudinal chromatic aberration – but again it's not really objectionable.
A small degree of pincushion distortion is visible, with straight lines along the edges of the frame bowing inwards at the middle. This can be corrected automatically in-camera, but you'll need a specific lens profile to fix it accurately in raw. But with most images it's unlikely to troublesome anyway.
In fact the only real catch, if you can call it that, is vignetting. If you disable shading compensation in the camera menu, you'll see about 2.3 stops of darkening of the corners of the image at f/1.2. This decreases progressively as you stop down, until it reaches approximately a stop at f/2.8, and then stays at that level though the rest of the aperture range. However, the vignetting profile is gradual rather than abrupt, meaning that it's not visually objectionable; in fact it's just as likely to frame and enhance your subject as to detract from it.
If you don't like the effect, then leaving shading compensation turned on will reduce the falloff to 1.3 stops at f/1.2, dropping to a barely perceptible 0.5 stops from f/2.8 onwards. Sony applies this correction to raw files as well as JPEGs.
Shooting wide open at f/1.2 gives startlingly shallow depth of field along with lovely painterly bokeh. Out-of-focus backgrounds remain attractive at smaller apertures too, with little hardening of the edges of blur circles as you stop down. Naturally though, you still need to pay attention to your backgrounds and what they bring to the image, rather than relying on the lens to simply blur them away.
I saw no real problem with flare even when shooting directly into the sun, which historically was a major problem with ultra-fast primes. But the aperture diaphragm's 11 curved blades do result in slightly messy, indistinct sun-stars at small apertures. For those who are concerned by such things, there are plenty of other lenses available for landscape work.
Sony FE 50mm f/1.2 GM: Verdict
Sony's rise and rise in the camera market is thanks to its high-spec picture-taking machines that bristle with ground-breaking technology. The brand is also now a very accomplished lens maker as its G-Master lenses show and they are a match for anything on the market.
The FE 50mm f/1.2 GM is extraordinarily good. In fact, it's a lens that achieves near-perfect scores in every department. Optically, it delivers a giddying combination of impressive sharpness and lovely bokeh, backed up by rapid, reliable, and silent autofocus. It's a pleasure to shoot with too, thanks to its comprehensive control set, and it's also not too bulky.
Priced at $1999/£2100, FE 50mm f/1.2 GM is a serious investment, but if you love low light street shooting or want to shoot portraits with a very shallow depth of field and beautifully blurred backgrounds, this could be your dream lens. It's an exceptional optic and in that context, it's good value for money.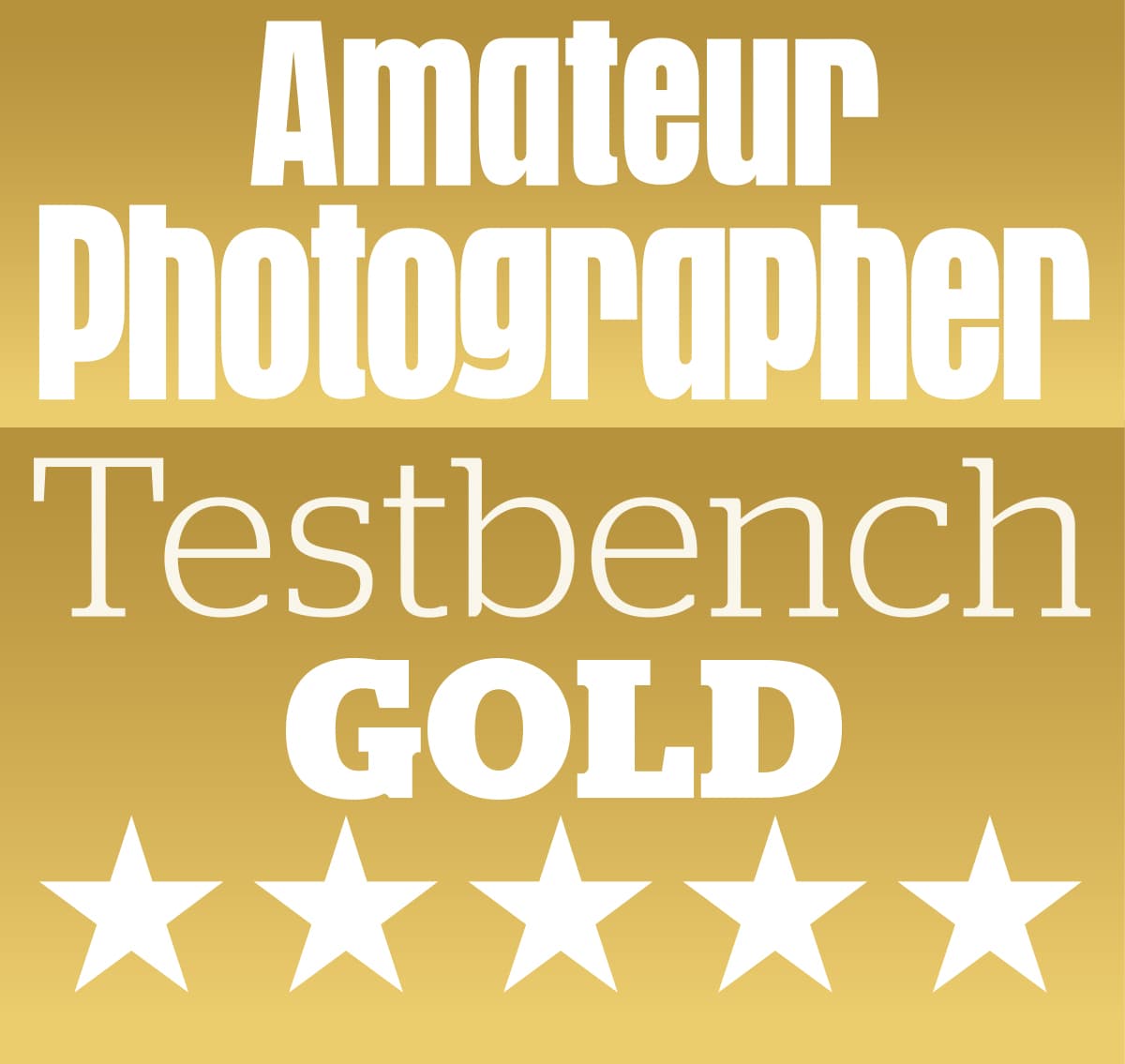 Find more great 50mm prime lenses.
Sony FE 50mm f/1.2 GM: Full specifications
---
Follow AP on Facebook, Twitter, Instagram, YouTube and TikTok.