The Sony ECM-G1 is a compact, directional on-camera video microphone which can be used with most cameras and smartphones. With a super-cardioid pickup pattern, it predominantly registers sounds from in front of the camera, while feeding the same signal to the camera's left and right audio channels. Its main attraction lies in its tiny size; at 50.8mm tall, 48.5mm long, and just 34g, it's surely the smallest on-camera mic you can buy. But is this enough to make it one of the best video accessories available?
Sony also makes several other on-camera video mics, which exploit multiple capsules and beam-forming technology to provide multiple pickup patterns. The latest ECM-M1, for example, offers 8 modes, both mono and stereo, selected via a rear dial. The catch is that, unlike the ECM-G1, these mics can only be used on Sony cameras with multi-interface (MI) shoes.
Sony ECM-G1 microphone at a glance:
$149 / £145
Mono shotgun microphone
Sony multi-interface shoe
3.5mm analogue output
28 x 50.8 x 48.5 mm, 34g
As usual, the unit fits onto your camera's hot shoe, with a short twist of a ridged collar locking it into place. On most Sony cameras made since 2012, that's all you need to do. The audio signal is transmitted through contacts on the multi-interface shoe, which also provides power. One catch, though, is that this results in a fixed audio output volume.
The solution to this is to use the wired connection, which allows the input level to be adjusted normally. The same 3.5mm audio output also allows you to use the mic on cameras from other brands, although with some, it can be a tight fit onto the hot shoe.
Sony ECM-G1 key features:
Connections:  The mic can be used via a standard 3.5mm audio cable, or wirelessly on Sony cameras with a multi-interface (MI) shoe
Kit contents:  A fluffy windshield is provided in the box, along with a short audio cable, shoe cover, and fabric case
Power:  No battery is required, with power provided either via contacts on the shoe, or plug-in power from the camera
Directional:  The super-cardioid pickup pattern concentrates on sounds coming from in front of the camera
I tested the microphone using cameras both from Sony and various other brands, including the Sony Alpha A6700, Olympus OM-D E-M1 Mark III and Fujifilm X-T5. As promised, it's clearly much more directional than the microphones that are usually built into cameras and smartphones, with a frequency response that's well-tuned to the human voice. This makes it a particularly good choice for vloggers talking to camera.
The main practical drawback lies with the anti-shock mount, which aims to minimise the transmission of camera operational noises to the microphone capsule. To achieve the mic's striking miniaturisation, Sony has placed this in a joint just above the camera mount. While this allows a reasonable range of movement, it's not very strongly damped, and unusually has hard stops at the end of its travel.
This design works fine when you're standing still holding the camera, but if you start walking while recording, it can result in audible clunking on your soundtrack. You also have to be careful with how you arrange the audio cable, as it has a tendency to push the mic off-centre on the mount.
Sony ECM-G1: Our Verdict
The Sony ECM-G1 is a neat little on-camera microphone that's well-suited to vloggers, and especially those with Sony cameras that can make use of the convenient wireless connection. However, it's very pricey for a mono analogue unit, and that temptingly small package does bring a few compromises.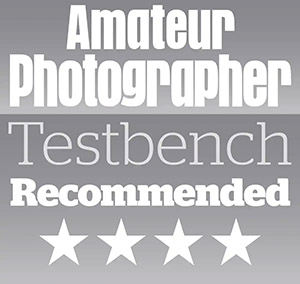 ---
Follow AP on Facebook, Twitter, Instagram, and YouTube.
---