The Sony Alpha A7C II is a compact-bodied full-frame mirrorless camera with a 33MP sensor. It's a successor to the original 24MP Alpha A7C from 2020, which could arguably lay claim to being the smallest practical full-frame camera. It shares an identical body design with the 60MP Sony Alpha A7CR that was launched alongside. But does this compact size and full-frame image quality make it one of Sony's best cameras?
Sony Alpha A7C II at a glance:
£2100 body-only
£2349 with 28-60mm lens
33MP Exmor R CMOS sensor, 36 x 24mm
ISO 100-51,200 (standard), ISO 50-204,800 (extended)
Up to 10 fps shooting
2.36m-dot, 0.7x viewfinder
3in, 1.04m-dot fully articulated touchscreen
4K 30p video (4K 60p with 'Super 35' 1.5x crop)
While Sony says the A7CR is aimed at 'pro artists' shooting subjects such as portraits and landscapes, the A7C II is an all-rounder for enthusiasts who'd like full-frame image quality from a relatively small camera. Both models come in either a sober-looking all-black, or a nattier two-tone black and silver finish. The A7C II will also be available in a kit with the FE 28-60mm F4-5.6 zoom, for £2350. This lens certainly has the virtue of being lightweight and portable, but creatively it's rather limiting.
While the original A7C came with some serious compromises, including a disappointingly tiny viewfinder, both the A7C II and the A7CR gain many of the same improvements we saw in the recent APS-C Sony Alpha A6700. This includes an improved control layout and a larger EVF. But is this enough to make them a serious alternative to SLR-shaped models?
Sony Alpha A7C II : Features
In many ways, the A7C II can be seen as a smaller version of the excellent Sony Alpha A7 IV, with a similar sensor and many of the same key specifications. However, it gains all of the new technologies Sony has introduced in the intervening two years, including its latest subject detection autofocus system that's powered by its own AI processor. However, the smaller body imposes a step back in certain other areas.
That 33MP full-frame sensor offers a standard sensitivity range of ISO 100-51,200 as standard, with extended options available covering ISO 50-204,800. Continuous shooting is available at up to 10 frames per second with autofocus tracking, although not with live view, which requires dropping the speed back to 8fps. You can now also record reduced resolution raw files at 14MP and 8.2MP, which wasn't an option on the A7 IV.
Autofocus employs 759 phase-detection points covering practically the entire frame. The subject detection system can recognise humans, animals, birds, airplanes, cars, and insects. But disappointingly it doesn't have an auto selection mode, so you have to specify your subject type in advance. There is at least a combined animals and birds option for wildlife photographers.
The smaller body requires a smaller and simpler shutter mechanism, which does without a mechanical first curtain. Instead it offers a choice of electronic first curtain, or silent fully electronic modes. This results in a slower top speed of 1/4000sec in EFC mode, rising to 1/8000sec in the electronic mode. However, the electronic first curtain mode can result in unattractive bokeh when using large aperture lenses at fast shutter speeds, while the fully electronic mode comes with an increased risk of rolling shutter distortion and banding effects under artificial lighting.
A single SD card slot is used for storing your files, and unlike with the A7 IV, the camera can't use the faster CFexpress Type A cards. Power is provided by Sony's familiar NP-FZ100 battery, which promises around 500 shots per charge. In-body image stabilisation is provided and rated to 7 stops of blur reduction, which Sony claims equates to being able to shoot hand-held at shutter speeds as slow as 2 seconds.
Video specs are similar to the A7 IV, with the A7C II capable of recording in 4K resolution at 30fps using the full sensor width. It can also record 4K at 60p, but only using a 'Super 35' crop. Microphone and headphone sockets are built-in, along with micro-HDMI for outputting to an external recorder. The camera can also be powered via a USB-C PD supply for extended recording times.
As usual, Bluetooth and Wi-Fi connectivity is built in for connecting to your smartphone or tablet, via Sony's Creators App. This allows you to copy images to your phone for sharing, and control your camera remotely. In principle it's also possible to upload all your images automatically to Sony's cloud storage.
Sony Alpha A7C II key features:
Power: The camera uses Sony's usual NP-FZ100 battery, which is rated for 510 shots per charge with the EVF and 540 with the LCD. It's charged via the USB-C port, which can also be used to power the camera from a USB-C PD supply.
Storage: There's just a single card slot on the side underneath the viewfinder. It accepts UHS-II SD cards, but not the faster CFexpress Type A.
Connectors: Ports on the side include 3.5mm stereo microphone and headphone sockets, USB-C, and micro HDMI.
MI shoe: The multi-interface hot shoe accepts both add-on flash units, and Sony's external microphones via a wireless connection.
Add-on grip: Sony's GP-X2 extension grip (£159) promises improved handling with large lenses. Unlike with the A7CR, though, it's an optional extra and not provided in the box.
Remote: The A7C II is compatible with Sony's RMT-P1BT Bluetooth remote commander (£65). But there's no option to use a plug-in cable release or an infrared wireless remote.
 Sony Alpha A7C II: Build and Handling
When it comes to design, the A7C II uses exactly the same body as the A7CR that was announced alongside. A full discussion of what this means is provided in my review of that camera, and at this point I'd recommend reading the 'Build and Handling', 'Viewfinder and Screen', 'Autofocus', and 'Performance' sections there (ignoring comments specific to the 60MP sensor). But in brief, here are the key takeaway points:
The body is relatively compact, at 124 x 71.1 x 63.4mm and 524g, which makes it 7mm narrower, 25mm lower, and 135g lighter than the A7 IV. It works very well with small primes, but the practical size advantage gets negated with full-frame zooms. One very welcome addition is a new front control dial on the handgrip. This means that there are now four dials – one more than the A6700, and the same as on the A7 IV. The exposure compensation dial is unmarked, and the dial functions are all customisable.
However, the handgrip is rather small, even compared to the A6700 (for long-term Sony users, it's essentially the same as that on the second-generation A7 II and A7R II models). A knock-on effect of this is that there are fewer function buttons, compared to both the A6700 and the A7 IV. Unlike its 60MP twin, the A7C II doesn't come with the Sony GP-X2 Extension Grip in the box. Instead, this is an optional extra that costs £159. As it adds 23mm to the camera's height and weighs 75g, it cuts the size and price advantage over the A7 IV considerably. But it should aid handling with larger lenses, and obviously you don't have to use it all the time.
There's no joystick for positioning the focus point, or choosing between subjects recognised by the AF system. Instead, you have to use the d-pad, which already controls other functions, meaning you have to continually toggle its operational mode. This makes for clunky, unintuitive operation. If, like me, you use this control often, you'll probably prefer the A7 IV.
You do at least get a proper touch interface, including Sony's latest onscreen touch buttons. Both the onscreen Fn menu and the main menu can also be operated by touch.
Sony Alpha A7C II: Viewfinder and screen
Again, this is identical to the A7CR, so the full discussion can again be found in that review.
2.36m-dot, 0.7x viewfinder. This is a sensible compromise given the body size, but even so, it's smaller and lower resolution than similarly priced cameras. Unlike the A6700, there's no option to fit a larger eye cup, which can be a problem in bright sunlight.
3in, 1.04m-dot fully articulated screen. Again, while perfectly usable, this is lower resolution than other full-frame models at a similar price. It can be set facing in almost any direction: up, down, or forwards for selfies.
Sony Alpha A7C II: Autofocus
At the risk of sounding like a stuck record, again the A7C II behaves in essentially the same way as the A7CR. The subject recognition AF is extremely impressive, thanks to its dedicated AI processor, picking up subjects when they're small and distant and tracking them reliably.
The sample images in this review are out-of-camera JPEGs, with minor colour and tonal adjustments. Click on any image to see the full-resolution version.
However, the fact that you have to choose the subject type in advance, combined with the lack of a joystick, make the AF system slow and clunky to set up. Canon's AF system on the EOS R6 Mark II and EOS R8, for example, is much easier to use.
Sony Alpha A7C II: Performance
Operationally, the A7C II is again pretty much the twin of its high-resolution sibling. There are a few detail differences, but for the most part, the two cameras work in essentially the same way. As a result, I found that switching between them while I was testing them was an entirely seamless experience. Yet again, the key takeaway points are the same as for the A7CR.
The camera switches on pretty much instantly, and both the physical controls and touchscreen are highly responsive. Sony's specified battery life of approximately 500 shots per charge is quite realistic, and you'll get many more if you regularly shoot bursts. Its in-body stabilisation is impressive, reliably supporting hand-held shooting at shutter speeds as slow as 1 sec, and in general keeping your images very sharp.
However, it's not as quiet operationally as the A7 IV, with the shutter making an audible clack. The electronic first curtain design can also give ugly truncated bokeh circles with large-aperture lenses at shutter speeds faster than 1/1000sec.
One area where the A7C II does differ from the A7CR lies with continuous shooting. With just that bit less data to move off the sensor, it can shoot that bit faster, with burst rates that match the A7 IV precisely. But you'll only get the headline 10fps shooting (lossy) compressed raw in Hi+ mode, with a 50-frame raw buffer but without live view between frames. This means that the Hi mode is preferable for most purposes, which runs at 8fps for up to 80 compressed raw files before stuttering or slowing down. However, if you'd prefer to use lossless-compressed raw for maximum quality, the speed drops back further, to 6fps.
Just like the A7CR, camera JPEGs are usually attractive enough, but equally, it's rare that you can't improve on them with a little tweaking. In almost all cases, I preferred a little extra brightness, warmth, and colour saturation. As usual with Sony, chances are you'll want to shoot raw to get the best results.
Here, in what should come as no surprise, the A7C II matches the A7 IV with which it shares a sensor. Compared to most other cameras around this price point, which generally employ 24MP sensors, you'll get just that bit more detail. It's not an enormous difference (7008 x 4672 pixels compared to 6000 x 4000, equating to potentially 17% higher linear resolution), but it does give just that bit more scope for printing large or cropping.
Sony Alpha A7C II: ISO and Noise
Just as on the A7 IV, Sony's 33MP sensor delivers clean images at low ISO settings, with impressively sharp detail and essentially no noise. Even when viewing files close-up onscreen, there's no major sign of deterioration until you hit ISO 3200. Beyond this, the impact of noise progressively increases, but I'd still be quite happy using ISO 12,800. Even the ISO 25,600 setting yields files that are usable with a bit of work in raw processing, while ISO 51,200 might be OK at a small output sizes. However, the extended settings should be avoided.
Below are 100% crops of our standard studio test scene, here out-of-camera JPEGs prior to Adobe raw support for the Sony Alpha A7C II. Click on any image to see the full-size file.
Sony Alpha A7C II: Our Verdict
In essence, the Sony Alpha A7C II delivers the same image quality as the Sony Alpha 7 IV, while behaving in almost exactly the same way as its higher-resolution sibling. This means you get a compact full-frame mirrorless camera that performs extremely well in terms of image quality and autofocus capability. However, as to whether it really makes sense to buy an A7C II for not that much less money than an A7 IV, that's open to question. The newer, smaller model may have the latest technology, but the A7 IV provides a more rounded and capable package.
Personally, while I really wanted to like these cameras, the compromises they bring don't really seem to be worth the size saving. Some of these are entirely understandable to keep the body size small – for example the relatively small viewfinder, single card slot, and simplified shutter. But others just seem unnecessary – if the A6700 can have a larger handgrip, more function buttons, and a proper viewfinder eyecup, why can't the A7C II and A7CR? These feel purely like marketing decisions, presumably to differentiate the new cameras from their SLR-shaped counterparts.
Then there's the clunky interface that's necessitated by Sony's decision not to fit a dedicated AF controller joystick. Almost every other full-frame mirrorless camera on the market has such a control, for the simple fact that they're incredibly useful. It's not as if there's insufficient space on the body – Sony could have just moved the Fn button elsewhere on the top or the back.
But the elephant in the room with the whole concept of compact full-frame setups is that you still need to use full-frame lenses. These cameras are great if you're happy shooting with compact primes, but make less sense with almost any zoom lens you might choose to use. If you really want a compact system, then basing it on a smaller sensor size makes more sense.
Even so, it's important to give Sony due credit for offering users a choice of body styles. I'm sure that some photographers will find that A7C II to be a very agreeable companion, and value its more portable form factor. But to me, it's just a shame that it and the A7CR aren't just that bit better designed.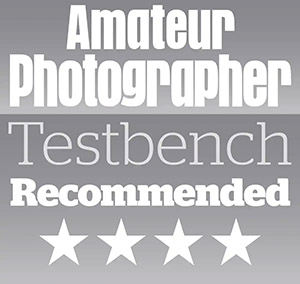 ---
Follow AP on Facebook, Twitter, Instagram, and YouTube.
---
Sony Alpha 7C II: Full Specifications