Olympus PEN E-P7 At a glance
£729 body only, £819 with 14-42mm lens
20.3MP Four Thirds Live MOS Sensor
ISO 100 – ISO25600 (extended)
Up to 15fps with electronic shutter
3inch 1037K-dot, tilting touchscreen
4K UHD 30,25,24fps video recording
5-axis in-body stabilisation
Olympus fans have been waiting to see what OM Digital Solutions would do after the imaging division of Olympus was sold and renamed in January 2021. The Olympus PEN E-P7 is the first Micro Four Thirds camera to come from OM Digital Solutions.
The Olympus PEN E-P7 may not be the update to the PEN F people have been waiting for, but it does inherit the colour control dial from this model, and offers many new features that could make it a good step up from the Olympus PEN "Lite" series, the most recent of these being the E-PL10.
The E-P7 offers a 20mp Four Thirds sensor, 4K video recording, a wealth of manual and advanced shooting modes, a tilting 3inch touchscreen that can also be used as a selfie screen, plus a new colour/monochrome profile switch on the front. All in a compact and relatively light weight camera body, weighing in at 337g body only.
Olympus PEN E-P7 Features
The Olympus PEN E-P7 features a 20.3MP Four Thirds "Live MOS" sensor, as found in the more premium Olympus PEN-F, and the OM-D E-M10 IV. The camera offers an ISO range from ISO100 (Low) up to ISO25600.
Like other Olympus cameras, in-body image stabilisation (IBIS) comes as standard, a feature that moves the sensor along 5-axis to combat camera shake at slow shutter speeds, giving up to 4.5 stops of compensation. This means you can get a sharp shot in low-light, while previously you'd have to boost your ISO speed, or use a brighter lens. This also works for all lenses attached to the camera, even legacy or manual focus lenses.
Using the Micro Four Thirds lens mount, which has been around since 2008, there is the widest choice of lenses available for any mirrorless camera system, with lenses available from Olympus, Panasonic, Sigma, Tamron, Samyang, and many more. And that's without the need of an adapter. Of course, if you do want to use a lens with a different lens mount, then you'll find a vast array of adapters available.
If you're a beginner then you'll find the Olympus PEN E-P7 easy to use, as you can simply leave the camera in the Auto modes, letting you use it as a point and shoot, with easy to use on-screen controls. If you venture beyond this you'll find that the camera features full manual controls, as well as a variety of advanced shooting modes that you won't find on many other cameras.
Advanced Photo Mode – The advanced photo mode is where you'll find a range of useful features, along with an introduction letting you know what each mode does, making it easier to use. Of these the Live Composite and Live Bulb modes remain impressive, letting you see your exposure develop in real time on the screen as you take the photograph. Fans of light-painting will find the Olympus (and Panasonic) Live composite features simply game-changing if never experienced before.
Despite this being almost an "entry-level" model in the Olympus range, you can create exposures up to 30 minutes – once you've extended the 8min limit in the menus. You'll also find HDR, multiple exposure, Keystone correction, AE and Focus bracketing available.
The camera offers 8.7fps continuous shooting when using the mechanical shutter, and up to 15fps when using the electronic shutter with fixed focus, at the full 20MP resolution. This drops down to 5fps when using the camera's image stabilisation system, or when using continuous AF.
The maximum shutter speed available using the mechanical shutter is 1/4000s, but switch on the silent shooting mode shown with a tiny heart symbol next to the drive mode, and you can shoot at shutter speeds up to 1/16,000s. This is great for is you want to shoot with a bright lens in sunny conditions, or want to work discreetly. The Olympus PEN E-P5 and PEN-F both offer mechanical shutter speeds up to 1/8000s.
As you would expect with any new camera, the E-P7 has built-in Wi-Fi and Bluetooth, letting you connect it to your smartphone or tablet, and remotely control it as well as transfer images. The Olympus IO. Share app works well and connecting is made easier with first time setup using "Easy setup" and scanning a QR code displayed on the camera's screen. You'll also find quick links to the camera's manual should you need it.
Olympus Art filters are available with 16 different filters to choose from, each one has additional presets and options that can be customised, including a range of effects that can be applied on top of the art filter, including soft focus, pin hole, white vignette, frames, blur, and shade.
One of the newer Art Filters is an Instant Film filter, and there are other film effects including Grainy Film I and II. You'll find that the monochrome art filters let you add a Yellow, Orange, Red or Green filter, like you would when shooting with a black and white film camera.
In addition to this you'll find a new front colour/monochrome profile switch, giving you access to four monochrome profiles, as well as four colour profiles.
The monochrome profiles let you customise the colour filter with greater control than the Art Filters, as well as adjust the vignette with both dark and bright shading options (and every step in between), as well as the highlight, midtone, and shadow tone (+/-7 steps). You can adjust the Highlight and Shadow control in other shooting modes, however these profiles give you slightly quicker access to the settings, and with 4 different profiles available you can customise each to your own personal tastes.
Outside of the main filter settings, if you go into the super control panel you can find two additional settings available when in this Mono filter, with options to add a Film Grain effect (Off, Low, Medium and High), as well as tone options including Sepia, Blue/Purple/Green tone.
The colour profile lets you customise the colour saturation for all or individual colours, using an intuitive colour wheel, which can easily be adjusted using the front and rear command dials, or even the touchscreen if you've got small enough fingers. You'll also find vignetting options, and highlight and shadow control, as per the monochrome mode.
As with the Art Filters, you can shoot JPEG and raw, meaning that if you don't like any of the effects created you can always go back to the raw file and re-process the image to get back to the original.
Focal Points
USB charging – the BLS-50 battery is shared with other Olympus cameras, rated for 360 shots per charge, and can be charged in camera.
Metal dials – the top dials are all made from knurled metal and with dual command dials you can easily change settings
Flash – a tiny built-in flash pops up from the left, and has a rating of 7.6 GN (at ISO200)
Mono/Colour Profile switch – The new front mono/colour profile switch gives you quick access to four mono profiles and four colour profiles that you can customise
Shortcut button –- There's a top shortcut button that brings up the onscreen menu tailored to each shooting mode
Custom buttons – you can customise the video recording button, and on the back the AEL/AFL button
Olympus PEN E-P7 Build and Handling
If you've been using an Olympus PEN or OM-D camera with a metal body such as the E-P5, PEN-F, EM-5 II, or EM-1 series, then when you come to pick up the E-P7 you may find yourself disappointed, as the camera body is mostly made of plastic.
Build quality could be better, for example, if you squeeze the camera a little too hard then there is a noticeable creak, and you can see the bottom around the battery compartment flex, so I'd probably recommend you avoid squeezing it.
However, one area that does feel very good to the hand is the top controls, dials, and switches. The metal mode dial feels reassuringly solid, and it's unlikely that you'll accidentally turn it. There are two command dials, which makes changing the shutter and aperture speeds easy should you be in manual mode, and the on/off switch is also solid, neatly placed where your thumb can easily reach it, with a quality feel when used.
Whilst the camera does give front and rear command dials, giving great control over camera settings, the buttons on the back can seem a little small at times. The 4-way controller can also take a while to get used to, and I found I accidentally hit the wrong button at times.
Other areas of the camera are also made of metal where needed, for example the hinge mechanism for the tilting screen, the pop-up flash, the lens mount, and the tripod socket, which is also a good distance from the battery compartment.
Disappointingly there are areas where I'd like there to be more grip, with the thumb grip on the rear being made from a tough, hard plastic that's also rather smooth. There's a faux leather covering on the camera on most surfaces that your hands meet, and a raised area on the front of the camera gives a good grip point.
The BLS-50 Lithium-ion battery is charged in-camera, with the provided Micro-USB cable and USB charger, or you can plug the USB cable into a computer. There is no dedicated battery charger, but these can be picked up relatively cheaply. Backwards compatibility is something worth mentioning, as the E-P7 will accept the same battery as the original Olympus PEN E-P1 from 2009.
Some parts of the camera's graphical user interface are extremely user friendly, for example if you switch into the Advanced Photo, Art, Video, or Scene modes you'll be presented with the different shooting options and what they do, and you can easily select from these using the touchscreen. Once you're in the mode selected, you can then use the touchscreen to go back to the selection screen with an on-screen button that is found in the bottom left corner.
In most modes there is also a super control panel where you can quickly access camera settings by pressing the OK button, or top shortcut button, but if you must enter the cameras menus, then you can easily get lost or struggle to find settings, as there is no colour coding to be found.
For example, I wanted to adjust the microphone settings to switch on a wind filter, and instead of this being an option that I could easily find (most cameras list this separately somewhere), this option was inside the mic options, which includes (On, on with wind filter, and off).
Olympus PEN E-P7 Screen
The 3.0inch 1037k dot tilting touchscreen looks good, with a gapless design, and great colour reproduction, but the design isn't as svelte or as flush to the camera body as some models, such as the Fujifilm X100V, or Olympus PEN E-P5. You'll find plenty of detail available on the screen when shooting, including a dual-axis spirit level, and this can be toggled through using the INFO button.
Whilst the camera's screen can be tilted down enough to become a forward facing "selfie" screen, I wouldn't necessarily recommend this camera as particularly suited to vlogging as any tripod, monopod or selfie stick is going to block your view of the screen.
Olympus PEN E-P7 Autofocus
The camera has 121 AF points and uses a contrast-detection AF system. Focus is relatively quick and rapid, locking onto subjects quickly. You'll also benefit from face and eye-detection AF, something that Olympus cameras have featured since the Olympus OM-D E-M5 released in 2012, so it's no surprise that this works extremely well. Unfortunately, this hasn't been updated to include animal face detection.
There are options for Single AF, Continuous AF, Manual Focus, Single-AF with MF, as well as C-AF with AF tracking. You can enable an enlarged view, with up to 14x magnification available, as well as focus peaking to assist with manual focus. To use continuous AF when using continuous shooting, you'll need to select the Low shooting speed option.
Olympus PEN E-P7 Performance
With the 14-42mm pancake zoom lens, you have to wait a little bit longer for the camera to switch on due to the lens extending from its collapsed position. However, with a standard lens, the switch on time is quick, and the camera responds quickly to any changes you make to settings.
You can use the touchscreen to set the focus point, or use it to take photos as soon as you touch an area of the screen, or if you want you can switch these features off. The focus point can be set to a fairly wide area of the screen, but surprisingly the camera doesn't let you set the focus point to the edges or corners of the frame, despite the camera using contrast detection focus.
The shutter sound is quite noticeable, and it's definitely not one of the quietest cameras available, however this can be resolved by switching to the electronic shutter.
The camera has built-in 5-axis image stabilisation or IBIS (In-body Image Stabilisation) which promises to give up to 4.5 EV steps of image stabilisation. Unfortunately, it doesn't quite match the level of stabilisation as the Olympus OM-D E-M5 III and E-M1 III, which offer up to 6.5 – 7.5 EV steps (E-M5 III / E-M1 III respectively). It also doesn't benefit from the High-res multi-shot modes that these cameras offer, so if you're looking for higher resolution results, then you won't find it on the E-P7.
Metering is extremely reliable, with little need for exposure compensation. You'll also find the level of dynamic range captured in JPEG images is generally good, only struggling at times when your scene has high levels of contrast.
In the Advanced Photo Modes you can find an HDR mode if you wish to capture additional dynamic range, or you can also use the raw files for processing in programs like Photoshop, or in-camera with the built-in raw editor.
About raw editing, in most circumstances you shouldn't need to edit raw images, as the camera produces excellent JPEG images straight from the camera, with both pleasing colour, and good levels of detail and sharpness, particularly when using a prime lens. If you're not an expert in raw editing, then you can easily find yourself processing a raw image, and afterwards finding you prefer the original JPEG image produced by the camera.
Colour reproduction on the default "Natural" setting is pleasing with good levels of saturation, without being overpowering. Depending on your own personal tastes you may want to use the Vivid colour setting, or alternatively you can customise each Picture mode in the advanced menus, with options to adjust the sharpness, contrast, saturation, and gradation. Auto White Balance plays a big part in the camera producing good colour output, and can be trusted in most lighting conditions. You'll even find the option to "Keep Warm Colour" which gives pleasing portraits and warmer results, but for improved product shots on a white background you can switch this off.
The built-in image stabilisation works very well, so much so that you barely need to think about it, letting you continue shooting even in lower light conditions that would normally require a tripod. This also gives you the benefit of being able to use lower ISO speeds.
The Olympus 14-42mm f/3.5-5.6 EZ kit lens gives good results, and stopped down can give some very sharp images, although as expected sharpness does tend to drop off towards the corners of the frame, where optical distortion is being automatically corrected in camera. With the compact size of 23mm when collapsed, it makes the E-P7 a compact, go-anywhere camera, that easily fits into coat pockets.
Video Performance
The camera offers 4K UHD video recording at 30,25, or 24fps, and Full HD video recording at up to 60fps. With 5-axis in-body image stabilisation (IBIS) the camera can help you create good looking video footage even when recording handheld.
There are options for the microphone including on/off, or on with wind reduction, and the mic level can be adjusted (+/- 10). The microphone level is displayed on screen when recording, but there is no microphone socket.
Digital IS (Image Stabilisation) is on by default and part of the IS settings, so that you have options of M-IS 1 (IBIS and Digital), M-IS 2 (IBIS only), and IS Off.
In 4K mode you can adjust the frame rate, but not the bit rate, in Full HD you can adjust both with options of Super Fine, Fine, and Normal, however the camera does not tell you what the bit rate is.
Video quality is very good, with plenty of detail, and a useful image stabilisation system that produces steady video even when panning the camera handheld. The only thing to be aware of is wind noise. The focus system is also unlikely to match the best cameras out there for video due to the lack of phase detection AF.
Continuous autofocus was left switched on for this sample video, and at times the focus can be seen to wobble, but remains focused on the area of interest.
ISO and Noise
You'll find an ISO range of ISO200 to ISO25600 available, with an additional LOW ISO speed of ISO100 available, albeit with a reduced dynamic range when using the lowest setting. Noise options let you choose between Off, Low, Standard, and High, with the default being Standard.
When shooting JPEG images, the default settings give good results, with usable images up to ISO3200 / ISO6400, however, there is quite strong noise reduction which reduces fine detail. For those looking for a little more detail, then the Low filter option is a good setting to use, albeit with a slight increase is noise visible in JPEG images.
Olympus PEN E-P7 Verdict
Available in silver and black, or silver and white, we found the white version not to our own personal tastes, and combined with the plastic build quality, the camera didn't particularly live up to our expectations for an Olympus PEN E-P camera, with both the Olympus PEN F and Olympus PEN E-P5 offering a more solid premium build quality.
One of the nearest competitors to the E-P7 is the 26MP Fujifilm X-E4, available for £799 body only, which feels like a more premium model, with a built-in electronic viewfinder, a flush LCD screen on the back, as well as metal top and bottom plates. Not that the X-E4 is the perfect camera, lacking a rear control dial, and IBIS. But put the two cameras side by side, and you'll find the X-E4 feels like a £700-800 camera, whereas the E-P7 doesn't.
Despite pleasing image quality, and good controls, the camera is let down by build-quality that feels far more budget than premium, and when you can buy the Olympus OM-D E-M10 IV (£649 body only or £749 with 14-42mm lens), with built-in electronic viewfinder (EVF) for less than the E-P7, we're left wondering who would buy the E-P7 at its current price? If the price drops over time, or there's a great offer available, then the Olympus PEN E-P7 could make a good entry into the Micro Four Thirds world, particularly for those that don't need or want an EVF.
Combined with the 14-42mm EZ pancake lens, the E-P7 is a compact, go-anywhere camera, that produces some great looking images, but the price is hard to swallow.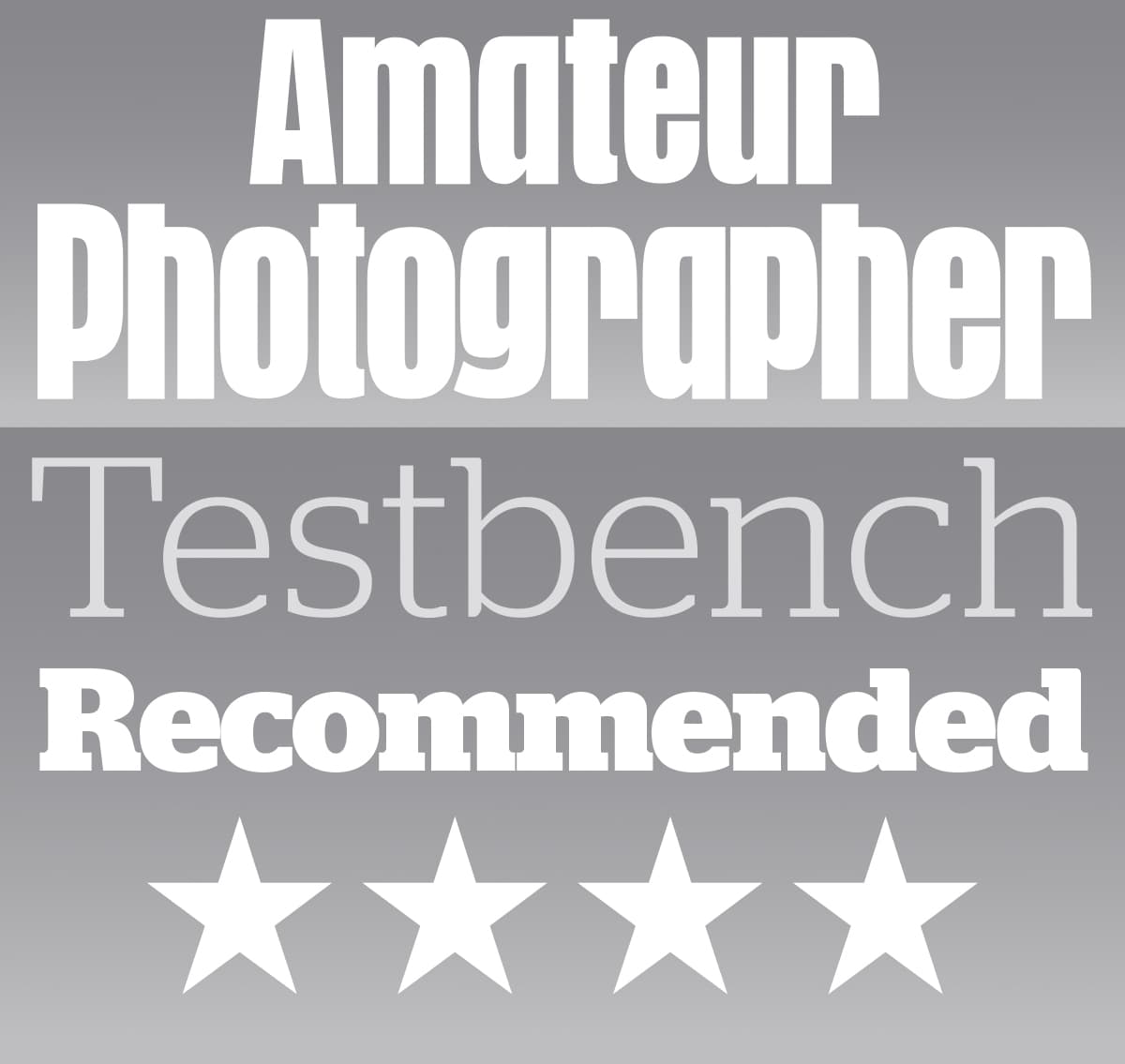 For more options, have a look at the best mirrorless cameras, or find more great Olympus cameras in our guide to the best Olympus cameras.
Olympus PEN E-P7 Full Specifications