Is this the best budget phone you've never heard of? The Infinix Zero 30 5G is perhaps one of the cheapest phones we've seen with such high-spec cameras, which includes a 108MP rear camera with OIS, a 50MP selfie camera with AF, and a 13MP ultra-wide-angle camera, also with autofocus!
There are a number of alternatives, but none of them offer the same level of selfie camera. Whilst this phone looks impressive on paper, how does it perform and does it do enough to make it into the list of the best budget phones for photography?
Key Features at a glance:
108MP wide-angle camera, f/1.65, OIS, PDAF (1/1.67inch sensor)
13MP ultra-wide-angle camera, f/2.2, AF, 120°
3x "Lossless" zoom from main camera
50MP selfie camera, f/2.45, PDAF, outputs 12MP images
4K 60fps video from front and rear cameras
6.78inch AMOLED 144Hz screen, with Gorilla Glass 5
5000mAh battery, 68W wired charging
21GB (12+9GB) RAM, 256GB storage
NFC and in-screen fingerprint reader
Android 13
164.5 x 75 x 7.9mm (2.8mm at it's thinnest point)
185g weight
Expected price around $339USD
The Zero 30 is available in Golden Hour (as shown in this review), Rome Green, Fantasy Purple colour options, and should be available in 8 regions, and 70+ countries.
Infinix Zero 30 5G Features
We review smartphones from the perspective of choosing a smartphone for it's photography and camera performance, so we'll be starting by looking at what the Infinix Zero 30 5G offers in terms of the cameras and what features are included for photography and video.
So let's start by taking a close look at the cameras on the phone…
The cameras…
The main camera features a 108MP sensor, with 9 in 1 pixel binning, giving 11.8MP (12MP) images. The main camera lens features a glass lens element, said to improve light capture by roughly 10%, compared to a plastic element, and with an f/1.65 aperture it's brighter than a lot of other phones. The 108MP camera uses an ISOCELL HM6, 1/1.67inch sensor from Samsung, with 1 glass and 5 plastic lens elements.
There's also a 3x lossless zoom available that crops into the 108MP image. We'll have a look at how this performs later. There's PDAF focus, and optical image stabilisation (OIS) available as well.
The 13MP ultra-wide-angle camera, has an f/2.2 aperture, with a 120degree field-of-view. The camera also features AF, which means close-up and macro photography is available. The third camera on the back is a 2MP depth camera, with an f/2.4 aperture, although we're not sure what purpose this serves in 2023.
You'll also find a 4-LED flash on the back, as well as a dual LED flash on the front of the phone, which Infinix as calling a "Dual Micro-slit" flash. No, we're not a fan of the name either.
The selfie camera is a 50MP camera, with an f/2.45 aperture, and this features PDAF (phase-detection auto-focus), as well as an ISOCELL JN1, 1/2.76inch sensor, again from Samsung.
4K 60p video is available from the rear, as well as the selfie camera. This makes it potentially a great option for those looking to get started with vlogging.
The camera app
The camera app features all the main shooting modes along the bottom of the screen, as well as quick access to the 0.6x, 1x and 3x modes. The 3x mode uses a crop of the main 108MP camera to give a lossless zoom. The main camera mode is called "AI Cam" and this name stays the same whether you have AI switched on or off.
As well as the video option, there's a "Film" option with a range of different cinematic styles including Sports, Party, Motion, Performance, Travel,
Vintage, Family, Street, and more. These are designed to help you create quick shorts with effects and music applied as you record them.
There's a Portrait mode, aperture settings to let you adjust the background blur (bokeh), as well as apply a number of different beauty effects. After this there is a Super night mode available.
There's a Pro mode where you can adjust exposure, shutter, ISO, white balance, autofocus and metering modes. This can be used with the cameras on the rear, but not the front-facing camera. There is no option to shoot raw images as well as JPEGs. But in the standard camera mode (called AI CAM), you can switch to the 108MP camera.
You can quickly access the camera by pressing the down volume button twice (quickly). This opens the camera app.
Design and Handling
Stereo speakers are included which is a nice feature to have, and whilst clarity and volume are quite good, the bass is a little lacking in comparison to some other phones. It's likely you'd need to spend a lot more to get better bass response though. There is no headphone socket on this phone, and there's also no MicroSD card slot.
The curved screen looks very good, giving the phone the appearance of a much more expensive phone. The 6.78inch screen is DCI-P3 rated with 10-bit colour, 950nits peak brightness, a 144Hz refresh rate, and a 92.7% screen-to-body ratio. It's protected by Corning Gorilla Glass 5, and the Golden Hour colour version features this on the screen and the back.
There's an IP53 water and dust protection rating, and a thin screen protector comes pre-installed. In fact, it's impressive what's included in the box with a USB cable, USB earphones, 68W charger, as well as a TPU case.
The main processor in the phone is a MediaTek Dimensity 8020 octa-core processor – and the phone feels relatively responsive and quick in use. The phone has a Geekbench v6 multi-core score of 3346. The battery is rated at 5000mAh, however, there is no wireless charging available.
Infinix Zero 30 5G Performance
To start with, here are a number of photos taken from the same location, so that you can see the level of detail captured by the main 108MP camera. We've taken the same shot with the main camera on the 12MP mode, as well as the 108MP mode, followed by a photo showing the 3x lossless zoom.
Using the 3x lossless zoom, you get a photo with more detail, and results are reasonable. The colour isn't the most impressive in these shots, as the weather was a little overcast, and not as sunny as we'd have liked.
More on colour reproduction:
The camera gives natural colours on default settings, however, you can use the filters to give more saturated colours, or by switching on AI, this will detect the scene, and adjust the colour saturation as the phone sees fit. In some circumstances the AI subject detection was quite random, detecting the scene below, with a building, as "Grass" and then later as "Flowers".
Using the ultra-wide-angle camera:
Results are good, and when viewed on the phone, or on screen here, everything looks good. However, if you view at 100%, then you'll start to notice some issues towards the corner of the frame as purple fringing and chromatic aberrations can be seen.
There's no dedicated macro mode as such, however, you don't need to activate the macro mode in order to get good macro photos. Simply switch to the ultra-wide-angle camera when you want to focus on smaller subjects. This camera can focus on objects that are roughly 2cm away from the lens.
Shooting in low-light:
In low-light conditions the camera will recommend switching to the "Super Night" mode, and this will help capture a better photo in darker conditions. This works well, and is a fairly rapid process so that you don't have to wait too long for the photo to be taken.
The selfie camera… 
There are dual LED flashes at the top of the phone, these can be used for selfies, as well as for when you're recording video using the selfie camera. The 50MP camera uses pixel binning, to give you 12MP images. Alternatively you can shoot at the full 50MP resolution. Results are good, and with auto-focus you can get an image that is correctly focused on the subject, regardless of how far away you are from the camera.
Overall images have good levels of detail, with the main camera performing particularly well. Exposure is good, and colour reproduction is generally good, with natural looking results, without images looking overly saturated, which is often the case with camera phones. There was also a nice fall-off of background blur.
The ultra-wide-angle camera has the benefit of auto-focus and this gives you a real benefit for macro photography. General image quality from this lens can be a bit lacking, particularly if you zoom in to the detail in the corners of the image, where noise can be more visible, and purple fringing (and other chromatic aberrations) appears.
The selfie camera gives good results, and it's great to see auto-focus on the selfie camera on a phone at this price point. Even some flagship ($1000) phones still don't have auto-focus on the selfie camera, so this is a real plus point of the Infinix Zero 30. However, as is the case with almost all selfie cameras, it's still worth noting that the sensor isn't as large as the main camera on the rear.
Video recording
Video stabilisation is a little bit lacking, when recording 4K video, and if you need better stabilisation, then you can switch on ultra-stabilisation although this reduces the resolution to 1080p and 30fps. Colour, exposure, dynamic range, and the level of detail captured in 4K video is very good.
Value for Money
At roughly $350-$400, alternatives include the Samsung Galaxy A53, Google Pixel 6A, and the Nothing Phone 1. None of these offer the same levels of rear cameras and selfie camera, and storage is also not as generous as the Infinix Zero 30. However, if this phone isn't available in your country, then you may be out of luck. For more options have a look at our guide to the best budget camera phones.
Infinix Zero 30 5G Verdict
Build quality is impressive for a budget to mid-range phone, with stereo speakers included, and a generous package of included accessories, including a 68W charger, USB cable, a case, and even a pair of USB earphones.
Not only is the selfie camera more impressive than most flagship smartphones, it also features a dual LED flash, and can record 4K video at 60fps. For people who primarily use the selfie camera, this will be a massive improvement over the low-resolution fixed focus selfie cameras found on some budget phones.
The main 108MP camera has a bright aperture for a smartphone, at f/1.65, and with optical image stabilisation (OIS) and auto-focus, it delivers good results in a variety of shooting scenarios. It would be nice if image stabilisation was more effective when recording 4K video.
The ultra-wide-angle camera is relatively good, and whilst the image quality isn't perfect, this can easily be overlooked by the fact that this camera module also features auto-focus, making it's capable of close-up and macro photography.
However, the main question we're left with is whether it's available in your country. If it is, then this is a serious bargain, with a phone that looks like it could give many mid-range phones something to worry about. Especially as other mid-range phones tend to cost much more, and don't offer such an impressive specification.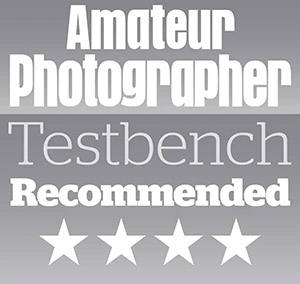 For more options have a look at the best budget phones for photography. *Price and availability may vary depending on location. 
---
More Infinix Zero 30 5G sample photos:
---
Follow AP on Facebook, Twitter, Instagram, YouTube and TikTok.