With a super wide aperture and 85mm equivalent focal length, is the Fujifilm XF 56mm F1.2 R WR the perfect portrait and still life lens for Fujifilm users? Amy Davies investigates.
Designed to pair perfectly with high-resolution cameras such as the X-H2, the Fujifilm XF 56mm gives an equivalent full-frame focal length of 85mm, the classic length favoured by portrait photographers. It's also got an f/1.2 maximum aperture, another huge tick in the box for this type of work.
The focal length is also quite versatile for other subjects, including street photography, still life, and perhaps picking out details in landscape or architectural scenes. The very wide aperture also makes it well-suited to low-light and night photography, too.
This lens is an upgrade to the previous XF 56mm F1.2 R. The newer optic has a new optical construction, and now features weather sealing.
Coming in at $999/ £999, this is by no means a cheap lens. If you're keen to save cash but want something similar, then it's worth looking at the Sigma 56mm f/1.4 lens, which has recently been available for Fujifilm X Mount. While you lose a stop of aperture, don't get the same level of weather sealing, nor do you get an aperture ring you do make a significant saving, as you can pick it up for just £379. It's also 165g lighter than the Fujifilm lens, making it better suited to those concerned about saving weight in their kit bag.
If you want to stick with Fujifilm, you might also consider the 50mm f/2 which is significantly smaller, lighter – and cheaper – but obviously doesn't have that lovely f/1.2 aperture which makes the 56mm so appealing.
Fujifilm XF 56mm F1.2 R WR Features
The 56mm F1.2 lens is the first Fujifilm lens to include 11 aperture blades, which promises to deliver perfectly circular bokeh, even when shooting at mid-range apertures such as f/4 or f/5.6.
As indicated by the WR in the lens name, this is a weather-resistant lens, making it ideal for outdoor use. It has 9 rubber seals to keep out moisture and dust, though it should be noted that it's unlikely to withstand full immersion in water. The front of the lens features a fluorine coating to repel water, fingerprints and dust, too.
Although this is not a macro lens – the maximum magnification is 0.14x – with a close-focusing distance of 0.5m, the focal length makes it suitable for some typical macro-type subjects, such as flowers and the like.
There's no optical image stabilisation featured in this lens, which is perhaps a little disappointing, if not a deal breaker if you're mainly drawn in by the wide aperture and may need it less. If you're using the lens with Fujifilm cameras that have in-body stabilisation, such as the X-H2, it's also of course less of an issue too.
This is one of Fujifilm's lenses that doesn't use a linear motor. Although the company claims that focusing is rapid, it doesn't claim to be quiet – more on that later – which is worth thinking about for video users.
Fujifilm XF 56mm F1.2 R WR Build and Handling
The 56mm is a relatively chunky optic, as is to be expected of something with a super wide f/1.2 aperture. Weighing in at 445g, it's not insubstantially heavy either, but in comparison to full-frame equivalents, particularly for DSLR, it's relatively lightweight. It's interesting to note that the Sigma 56mm f/1.4 is only 280g. The Fujifilm pairs very well with some of Fujifilm's chunkier cameras, such as the X-H2 we've been using for this test. It's likely to feel well-balanced on other similarly weighted models, such as the X-T series, but may feel a little off on the chapter / smaller models, like the X-A3.
As with many Fujifilm lenses, the design is relatively minimalist, with no switches or large buttons. There are two rings around the lens. The larger of the two is the manual focusing ring, found towards the front of the lens. It doesn't feature hard stops at either end but has a satisfying amount of resistance to help with making precise adjustments. Being able to use helpful functions like focus peaking in the viewfinder is all but essential when working at f/1.2 and manual focus, so we'd recommend having those switched on.
The smaller ring of the two is the aperture ring. It is marked in full stops starting at f/1.2 and ending at f/16. You also have the option to set the ring to "A" (Automatic), but you'll need to push a button on the side of the ring to place it in this mode, ensuring you don't accidentally set it when not looking at the ring. You'll also have to push the button to release it out of automatic mode too.
Fujifilm XF 56mm F1.2 R WR Autofocus
Super-fast autofocusing is not the forte of this lens. In the majority of instances, this probably won't be an issue, but for professional users who might be photographing something quick-paced – such as weddings – it can be a little frustrating waiting for the lens to lock into focus. That's especially true if you've focused on something close, and then moved to photograph something in the distance – the time it takes to refocus can be the difference between getting a shot and not getting it.
It's also not the quietest when it comes to autofocusing. Audible whirring and mechanical movements can be heard, which again isn't likely to be a big problem for many, but in very quiet conditions might be distracting (such as during a quiet church ceremony, for instance). It's also likely to be an issue for video users if they're not using an external microphone, as the sound is picked up when recording audio with the internal microphone.
The better news is that it's rare for false confirmations of focus to be shown, while close-focusing at 0.5 metres makes it suitable for capturing detail shots from reasonably close range.
Fujifilm XF 56mm F1.2 R WR Image Quality
This is a lens that Fujifilm promises delivers exceptional sharpness, and by using it paired with a high-resolution camera like the X-H2, we can really see exactly how well it does indeed perform.
There's a great level of sharpness across the frame, as well as through the various aperture ranges. The lens is impressively sharp when shooting wide open at f/1.2, but since the area of focus can be quite slim, it's important to be as accurate as possible when shooting – so for example, switching on subject/eye detection when photographing animals to ensure you get the eye perfectly in focus.
Impressively, there's virtually no evidence of vignetting when shooting at f/1.2. If you switch off the automatic lens profile corrections when checking the raw files, you can see a very small amount, but it's not a displeasing effect – in fact, some may even quite like it and choose to introduce it.
It appears that this lens is capable of producing sharper images than the Sigma 56mm lens mentioned earlier in the review. If you're somebody that craves ultimate sharpness then it's certainly worth the extra outlay – however, it's worth considering both the model of camera you have, and how you typically view your images.
If you tend to print or share your images at normal sizes (A4 or below), the overall impression of sharpness between the two is relatively similar. If you have a lower-resolution Fujifilm camera, you won't be taking advantage of the sharpness in quite the same way as something like the X-H2 can offer.
Bokeh is rendered beautifully, with those 11 aperture blades delivering very pleasing, rounded bokeh, and providing a natural drop-off in focus.
Distortion isn't a problem with a lens like this – not that we'd expect it to be so, while there's no evidence of problematic fringing, even when photographing in relatively high contrast conditions.
Fujifilm XF 56mm F1.2 R WR Verdict
Just like the previous Fujinon 56mm F1.2 lens, this evolved optic is capable of producing stunning, sharp imagery with beautiful bokeh.
If you're somebody who shoots portraits, or typical portrait-type subjects, such as weddings and events, then it's a fantastic addition to your kit bag. It's worth being aware of the slightly slow focusing if you think you'll need very rapid focusing — although it is an improvement from the previous version.
It's great to have weather-sealing added to this lens too, as it gives you greater flexibility to photograph outdoors in less-than-perfect conditions, especially if for example you enjoy street photography, or low-light and night-time cityscapes.
While the lens is undeniably great in many respects, it comes at quite a premium. That's especially true when you can pick up a similarly specced optic from Sigma for just over a third of the price.
That said, if you've got your heart set on that ultra-wide aperture, think you'll benefit from weather sealing and enjoy using an aperture ring, you might consider the outlay to be worth it.
For many photographers, this is one of those "(very) nice to have" lenses, but for some – like professional portrait and wedding photographers – it'll be close to essential.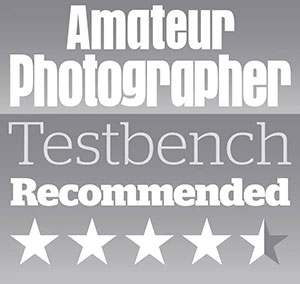 ---
Read more:
---