Sigma 56mm f/1.4 DC DN C Introduction
This is the Sigma 56mm f/1.4 DC DN C lens for mirrorless cameras, the third APS-C lens for mirrorless cameras, which started back in 2016, when Sigma released the 30mm f/1.4 DC DN C – a prime lens designed for APS-C sensors, made available in Sony E and Micro Four Thirds lens mounts. A year later Sigma expanded its range of fast DC DN primes with the wide 16mm f/1.4 DC DN C. This became the world's first interchangeable lens for Sony E-mount cameras in the APS-C format to offer a fast f/1.4 maximum aperture at this focal length.
As of 2022, the Sigma 56mm f/1.4 DC DN C is now available in Fujifilm X-Mount, Canon EF-M mount, and Leica L-Mount. We've updated this review after testing with the Fujifilm X-S10.
The 56mm f/1.4 DC DN C we're looking at here completes the company's large aperture series of portable wide-angle, standard and telephoto prime lenses for Sony E-mount, EF-M, L-Mount, X-Mount and Micro Four Thirds. With the E-mount and APS-C Mount versions being equivalent to 84mm (90mm on Canon) and the Micro Four Thirds version offering 112mm coverage, it'll appeal to mirrorless users after a fast mid-telephoto lens that's well suited to a variety of applications such as portraiture, reportage, travel and low-light at a sensible price.
Micro Four Thirds users will find that it slots nicely into the gap between the 85mm equivalent lenses already out there and longer focal length primes such as the optically sound Olympus 75mm f/1.8 M.ZUIKO Digital ED (£699). Owners of Sony APS-C mirrorless cameras will be interested in it too as there's relatively limited choice when it comes to fast E-mount lenses of this focal length. The closest to it is the Sony E 50mm f/1.8 OSS (£219).
Sigma 56mm f/1.4 DC DN C Features
Without having to create an image circle large enough to cover a 35mm full frame sensor, the lens is relatively small and light, especially when you consider that it has an f/1.4 maximum aperture. It's the smallest of the three DC DN lenses Sigma has made and is noticeably more compact than the company's 16mm f/1.4 DC DN C. The optical construction is made up of 10 elements in 6 groups, and to ensure it offers high-performance at an affordable price point, one special low dispersion (SLD) glass element and two aspherical elements are used to curtail optical aberrations. To help reduce flare, Sigma's Super Multi-Layer coatings are also applied to the front element.
There obviously isn't much point having an f/1.4 aperture if it renders unattractive hexagonal bokeh, so Sigma has sensibly employed nine rounded aperture blades. These are clearly visible when you peer down the barrel and help to ensure that when the lens is stopped down to its widest aperture settings, the out-of-focus areas show attractive circular specular highlights and smooth transitions.
The lens doesn't offer any form of optical stabilisation and is electronically controlled throughout. There is no aperture ring and the focus ring is a fly-by-wire electronic affair, just like Sigma's other DC DN primes. To make focusing fast and smooth, the lens features a stepping motor that goes about its business quickly and quietly. Added to all this, the autofocus is fully compatible with Sony's Fast Hybrid AF system and excellent AF tracking and Eye AF modes.
Other noteworthy features include its 50cm minimum focusing distance and the acceptance of filters and adapters via a 55mm filter thread at the front. It's at this point I should also point out the lens employs internal focusing, so should you use an ND grad or polarising filter with it, you will not have to worry about the front turning or extending when focusing.
The lens weighs a mere 280g on the scales. As part of the boxed contents you get front and rear caps and a plastic hood (LH582-01) that can be reversed when it's not being used.
Sigma 56mm f/1.4 DC DN C Build & Handling
The lens has the same clean black aesthetic that we've come to expect from Sigma ever since the company announced its 'Global Vision' series, which is the collective name for their Art, Sport and Contemporary lenses. The lens designation and minimum focus distance are both printed on the barrel and the only other marking of note is the silver circle with the letter C inside it that tells us it's part of Sigma's Contemporary range. Just to recap, the ethos of Sigma's Contemporary lenses is to offer high performance whilst keeping them as compact and lightweight as possible.
First impressions of the lens out of the box were that it's smaller than I'd expected, feeling reassuringly solid and well constructed in the hand. The brass metal mount comes with a rubber sealing around its perimeter that compresses against the camera mount to form an effective seal against dust and moisture, while the ribbed focusing ring on the barrel is easy to locate with your left hand when your eye is held to the viewfinder.
My experience of manually focusing the lens was very positive, made all the better by the incredibly smooth motion of the focus ring and the magnified view offered by the Sony A6500 I was testing it with. I found extremely precise shifts in focus easy to perform, with a slow turn of the ring shifting focus ever so slightly. To jump from the minimum focusing distance to infinity takes about four or five sharp twists of the focus ring.
With no AF/MF switch on the barrel, you're required to select focus mode via the camera. Autofocus is brisk and signs of hunting were few and far between. Only on a few occasions in low-light did the lens show signs of hunting back and forth before it acquired focus on a close subject. Just as Sigma claims, the stepping motor is very quiet indeed, however if you hold the lens to your ear as the lens autofocuses you'll be able to make out a very high frequency whir. This was picked up by the internal microphone on the Sony A6500 when recording video, but could only be heard when filing in silence and when there wasn't any ambient noise to cancel it out.
Sigma 56mm f/1.4 DC DN C Image Quality
To get a good impression of how the lens performs on an APS-C mirrorless camera, it was predominantly used with Sony's A6500 – a compact combination that was easy to slip into a jacket pocket and pull and out and use inconspicuously.
Shooting wide open at f/1.4 produces satisfying results, with sharply defined subjects standing out against smooth blurred backgrounds. The aesthetic of out-of-focus specular highlights at wide apertures is pleasing too, with nicely rendered circular highlights in the centre of the frame. Cats-eye bokeh was observed towards the edge at f/1.4, but this is less pronounced when you stop down. Centre sharpness is good at f/1.4, but stopping down and using it between f/2 and f/4 does yield sharper results. Corner sharpness also gradually improves as the aperture is closed to f/5.6.
With in-camera optical corrections switched off, vignetting is noticeable, with corners appearing approximately 1.2EV darker than the centre at f/1.4. I found the aesthetic of this corner shading to be complimentary to portraiture and centrally framed subjects. Vignetting becomes less obvious at f/2.8 and is barely noticeable at f/4.
For a fixed lens that's equivalent to 84mm on an APS-C camera, I was surprised to find that it exhibits strong pincushion distortion when lens corrections are turned off. This wasn't a major concern however as the built-in lens profile that was applied to a majority of my shots turned out to be highly effective at ensuring straight lines were kept straight.
Chromatic aberrations were also traced along high-contrast edges at f/1.4 when in-camera corrections were turned off. Some mild traces of purple and green fringes of colour were still obvious in shots where the built-in lens profile was applied, so you may find yourself applying some additional manual correction, just as I did.
Sigma 56mm f/1.4 DC DN C Resolution, shading and curvilinear distortion
Resolution
A study of our Image Engineering Tests reveals the lens is sharper in the centre than at the edge throughout the aperture range. Centre sharpness (shown by the solid red line) improves considerably by stopping it down from its maximum aperture to f/2 and peaks between f/2.8 and f/4. Corner sharpness (shown by the dotted red line) doesn't reach the same level as centre sharpness, but does steadily improve from f/1.4 to f/5.6. For the best edge-to-edge sharpness it should be used around f/5.6-f/6.3. Diffraction has the affect of softening images at f/16.
Shading
The caveat of using a lens wide open is the vignetting it can introduce at the edge, but in some cases, such as for portraiture, it can be quite appealing. Our tests reveal the corners of images appear darker than the centre by approximately 1.2EV. Corner shading becomes less obvious when it's stopped down, with edges measuring around 0.7EV darker than the centre at f/2 and becoming almost completely absent by f/4.
Curvilinear distortion
With all lens corrections switched off, the lens exhibits obvious pincushion-type curvature of lines towards the edge of the frame – more than we'd expect for a mid telephoto zoom that's equivalent to 84mm on an APS-C mirrorless camera like the Sony A6500 we tested it with. If you're shooting subjects with straight lines near the corners and want distortion-free images straight out of the camera, you'll want to double-check the built-in lens profile is applied.
Sigma 56mm f/1.4 DC DN C in X-Mount – Richard Sibley
We originally reviewed the Sony E mount version of this lens back in 2019, where it left us impressed with its overall sharpness and image quality, particularly for its competitive price. With the Fujifilm X mount version being optically identical and only the lens mount being physically different, I can report the same outcome.
With a roughly 85mm equivalent field of view, the 56mm lens hits a prime spot for portraits, especially given its f/1.4 aperture. At £379, it's cheaper than Fujifilm's XF 50mm F2 R WR, and less than half the price of the much-loved XF 56mm F1.2 R.
Cosmetically, this lens is from the same stable as the Sigma 16mm f/1.4. Again, it lacks optical stabilisation, which is expected given the price and maximum aperture. But it should be of more note given the longer focal length. Interestingly, this is physically the shortest of the three Sigma f/1.4 primes, which meant it benefited the least from the greater balance and handling offered by the SLR style body of the X-S10.
I found the focusing, when paired with the Fujifilm X-S10, allowed me to take full advantage of face and eye autofocus. Images had a lovely contrast with good skin tones, especially when paired with the Pro Neg Standard and Pro Neg Hi Film Simulations. I would recommend the combination as an affordable starting point to anyone starting out taking portraits. Richard Sibley.
Sigma 56mm f/1.4 DC DN C Verdict
With the 56mm f/1.4 DC DN C, Sigma has produced a very appealing compact prime lens for Micro Four Thirds, Sony E-mount, Canon EF-M, Leica L, and now Fujifilm X-Mount users. The nature of its size means that it doesn't dwarf small mirrorless cameras and those who are after a fast prime that's neither too heavy or too cumbersome will enjoy the handling and overall experience of using it.
Priced as it is at £399, this optic represents very good value for money, especially when you consider how well constructed it is and the quality of the results it delivers. It doesn't provide optical image stabilisation and the focus mode can't be set to manual via an AF/MF switch, but both of these exclusions aren't unusual on a lens of its pedigree or price. Users won't have any hesitation of using the lens wide open at f/1.4, with its impressive central sharpness, short depth of field and a fast fall-off making it very complimentary to portraiture and other subjects where an attractive separation between subject and background is desired. For the price and size of the lens you can't argue with its image quality.
All in all, this is another welcome addition in Sigma's Contemporary lineup and is bound to capture the attention of many mirrorless users who've hungered for an impressive performing f/1.4 prime at relatively low cost for quite some time. Now that the lens is available in additional mounts, even more photographers can benefit and use this great lens.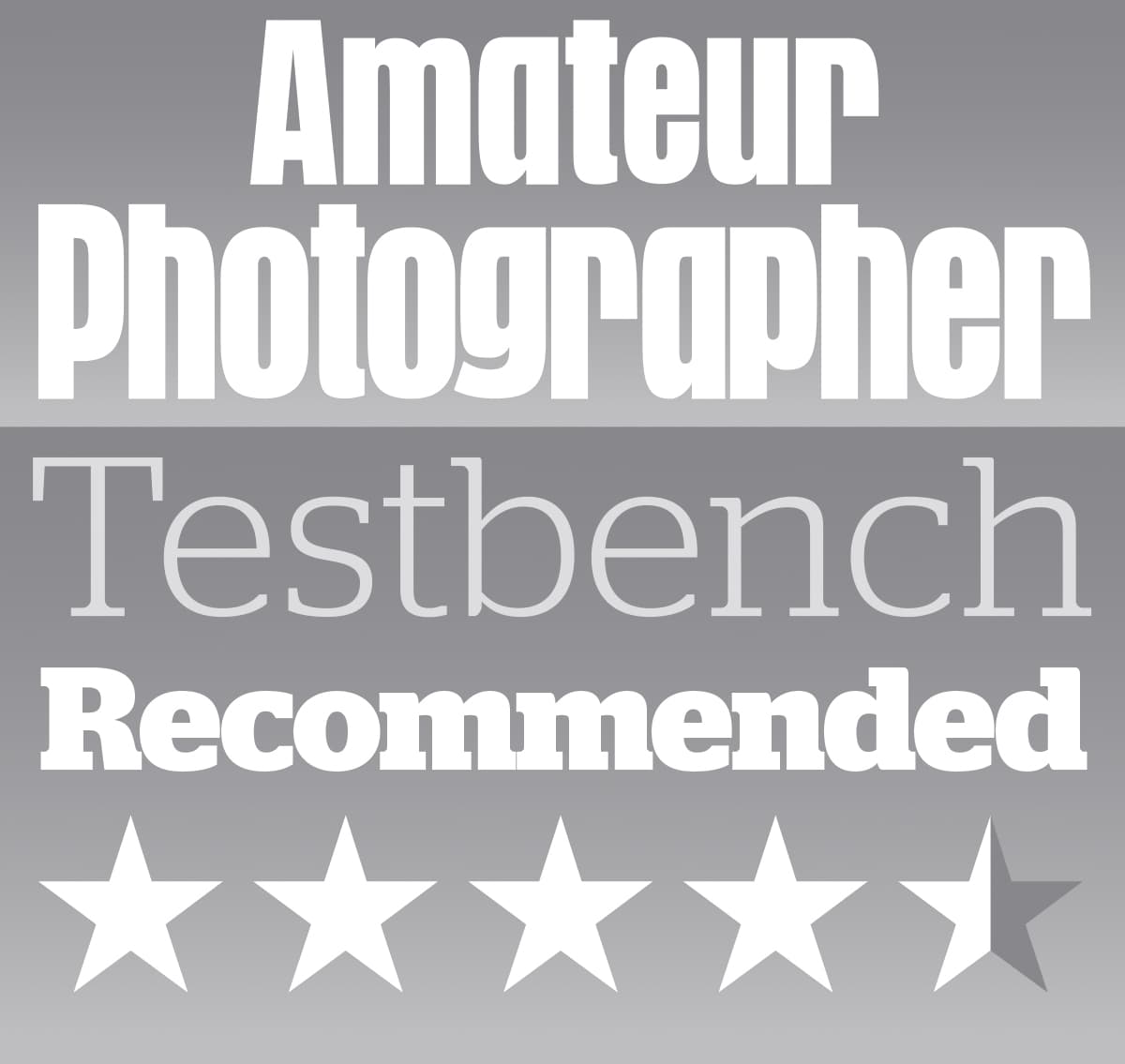 Sigma 56mm f/1.4 DC DN C Specifications