The results of this year's Landscape Photographer of the Year are in! Congratulations to Mik Dogherty who has been announced as the winner with his New Forest scene. Winners and finalists of Landscape Photographer of the Year 16 share their tips for award-winning scenes with Hollie Latham Hucker.
Once more, the iconic Landscape Photographer of the Year competition showcases and celebrates the truly magnificent and varied scenery found in and around the Great British Isles. Charlie Waite, the awards founder, says, 'Over 16 years, Landscape Photographer of the Year has continued to bring some wonderfully talented photographers who often and with immense tenacity both discover, reveal and confirm so much of what the landscape of the UK offers to so many.'
This year, Mik Dogherty scoops the prestigious title of Overall Winner, as well as winning the Change in the Landscape Special Award, with his striking scene, 'After the Fire', of burnt gorse bushes and a lone tree as a result of a large heath fire in the New Forest National Park. He will receive the £10,000 top prize in this year's competition.
The Young Landscape Photographer of the Year title goes to Aaron Northwood for his image 'The Wishing Tree' taken after heavy snowfall in Aston on Clun, Shropshire. Aaron wins £1,000 and will be joining the judging panel for the 2024 YLPOTY.
The number of entries this year was over 17,000, with the number of female entrants more than doubling over previous years and there was an increase in the number of entries to the Young Landscape Photographer of the Year too. Thrilled at just how much Great Britain's landscape is adoringly photographed by all, Charlie Waite enthuses, 'Photography has now become the people's "new common language" with more people worldwide photographing than ever before. It is not merely the population of the UK who feels so strongly that we are almost blessed to have such a wonderfully diverse rural and urban landscape but many others from across the world confirm the same.'
This year photographers were able to enter images through a variety of categories and special awards. The six main categories include Classic View, Cityscapes, Black and White, Intimate View (macro and detail), Expression/Impressions of the Landscape and Bird's Eye View (Drone). In addition to these, there were also three Special Awards to enter: Change in the Landscape, My Railway Adventure and Coast.
An exhibition of shortlisted and winning entries will premiere soon, so check the LPOTY website for details of dates and locations.
To see all the winners and awarded entries from this year's Landscape Photographer of the Year competition, visit www.lpoty.co.uk.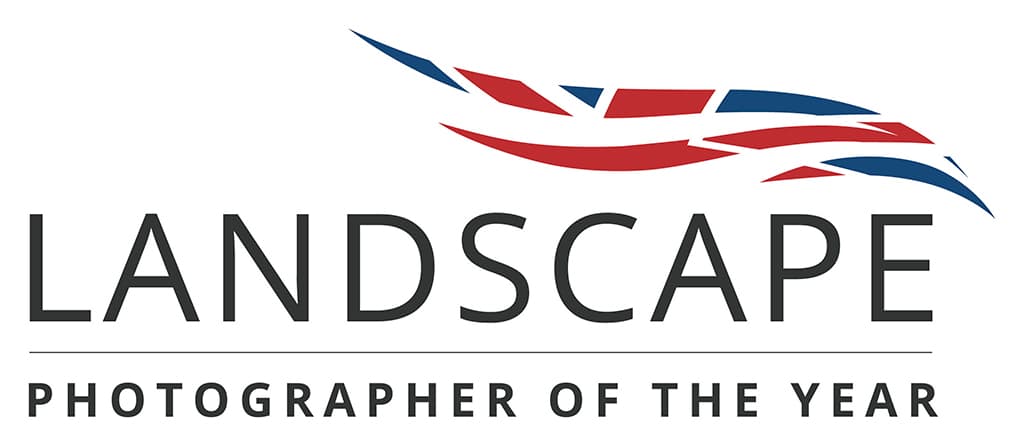 ---
Landscape Photographer of the Year 16 winning images
After the Fire, Mik Dogherty
Overall Landscape Photographer of the Year 16 Winner and Change in the Landscape Winner
Location: New Forest National Park, Hampshire
Fujifilm GFX 50S, Fujifilm GF100-200mm f/5.6 R, 1/15sec at f/9, ISO 100
'After a large heath fire near Beaulieu in the New Forest National Park, I recognised the potential for a picture to highlight the damage caused by the fire. I knew I would need to wait for a foggy or misty morning to hide the view of the large Fawley oil-refinery complex. With its large towers and chimney stacks, it is clearly visible in the background above the tree line, as it is from many parts of the National Park (much like the cement works in the Peak District).
'Eventually, that morning came. There was low, thick mist and to add to the morning was a great sunrise. Six months or so later, most of the burnt remnants of wispy gorse bushes and the lone tree have gone (mostly devoured by the grazing New Forest ponies and cattle), so this picture no longer exists. However, the regeneration of the heathland has begun.
'This panorama is made up of five shots, stitched and processed in Lightroom CC. Exposure was dropped by ½ stop and then a radial filter was used to highlight the sun to the tree. Negative dehaze was used to emphasise the misty morning and then detail recovered using small movements of the texture and clarity sliders.'
Mik's top tips for award-winning landscapes:
Once you've found a great shot, it's always worth considering not just the composition, but the atmospherics. Think about what the best weather conditions could be for that award-winning photograph. Whether it's fog, a moody sky, sunrise, sunset, rain, snow, windy or calm conditions, diffused, strong or flat light, plan to come back at another time to shoot when the conditions are just right.
After you've been out on a shoot, take care of your kit so it's ready to go for the next outing straight away (charge batteries, clean lenses, filters etc). The old phrase of 'failure to prepare is preparing to fail' comes to mind. Not much fun after a long hike to your next shoot if you don't.
---
The Wishing Tree, Aaron Northwood
Overall Landscape Photographer of the Year 16 Youth Winner and Classic View (Youth) Winner
Location: Aston on Clun, Shropshire
Fujifilm X-S10, Fujifilm XF16-80mmF4 R OIS WR, 1/4000sec at f/4, ISO 800
'A day off work due to heavy snow meant I could get out with my camera and make the most of the weather conditions. I headed up a local lane to see what I could find, eventually spotting this lone tree on the horizon. I selected a 1:1 ratio as I wanted to create a simple scene; however, there were fences and gates below the tree that made the scene look messy. To get around this problem I positioned the camera in some snow on an old stump. I moved the camera so the bottom of the lens was hidden in the snow, hiding the cluttered foreground. I didn't realise how well this had worked until I got back home, with the snow looking like fog below the tree.
'This image looked fine straight out of the camera, so I didn't have to do much. I brought the temperature down to emphasise the cold conditions on the day. I also added a vignette to draw the eye in towards the tree and reduced the dehaze slider to create a more misty, magical look.'
Aaron's top tips for award-winning landscapes:
Use weather apps. By looking in advance you can predict roughly the conditions and find out the sunrise/sunset times and other conditions such as mist, which can completely change how an image looks.
Make the effort to get out with your camera as much as you can. I quite often come back with no images I like; however, getting out more increases your chances of capturing a good image, which makes it all worth it.
---
Celestial, Matt Menhenett
Commended, Bird's Eye View
Location: Fistral Beach, Newquay, Cornwall
DJI Mavic Pro, 26.3mm f/2.2, 1/13sec at f/2.2, ISO 360
'Celestial is a strange photo because at a glance it seems like a fairly whimsical scene, but it's probably either a seasonal parting of the ways or a paddle out (memorial) for a friend. This was from a carefully timed shoot, and it wasn't what I intended to take photos of at all, but ultimately, it's a much more beautiful moment, full of unexpected compassion in arguably the most constantly changing of landscapes. The sun setting over the cliffs that I had aimed to take photos of wouldn't have been quite as emotive as this, which says a lot for planning, I guess.'
Matt's top tips for award-winning landscapes:
If you take a good photo with inexpensive equipment, it's still a good photo; don't be pressured into expensive purchases. Just make sure your gear works the way you want it to, and it'll still capture the moment. In fact, 'working' is just an opinion, it just needs to do what you want it to.
Don't trust social media to validate your success as a photographer; it doesn't mean anything, and the internet is fickle. The world doesn't need another oversaturated sunset for easy internet points, but it does need your unique interpretation of a looming star boiling down onto a cold horizon. Believe in yourself.
---
Dales Mist, Martin Priestley
Highly Commended, Classic View
Location: Yorkshire Dales National Park, Yorkshire
Canon EOS R5, Canon RF100-400mm F5.6-8 IS USM, 1/8sec at f/13, ISO 100
'This shot was taken on Beamsley Beacon, a hill overlooking Wharfedale in the Yorkshire Dales. Autumn is my favourite time of year for photography, as you get the wonderful colours in the trees, and mornings are often misty or frosty. I arrived on location well before dawn, knowing that such conditions can be fleeting.
However, on this occasion the mist hung around and I spent several happy hours taking shots. I noticed the rising sun was highlighting the buildings, and composed carefully, so none of the individual trees were too close to the edge. The walls made perfect leading lines. Moments after I took the shot, the mist shifted, and the scene vanished from view.'
Martin's top tips for award-winning landscapes:
A wideangle lens might seem like the more obvious choice for landscape photography, but I recommend making space in your kitbag for a telephoto lens, too. This will afford you more choice in your compositions and allow you to pick out small details within the wider scene.
There's nothing more frustrating than bagging a great shot, only to zoom in and find it isn't sharp. A sturdy tripod, therefore, is a landscape essential. Inferior models, which flex or don't hold their position, are pretty useless in my experience, so push your budget as much as possible. A quality tripod will last for decades.
---
Reflections in Floodgate Street, Damien Walmsley
Highly Commended, Cityscapes
Location: Digbeth, Birmingham
Apple iPhone 13 Pro, 1.57-9mm f/1.5-2.8, 1/50sec at f/1.8, ISO 800
'A classic picture of an early morning on Floodgate Street in Digbeth. Not many people are stirring at this time and the lights don't turn off until 15 mins before sunrise. These old industrial buildings are a mixture of small businesses during the day and lively venues at night. The area is also well known for its street art and many artists have put up murals on the walls. I took advantage of the rainswept streets, which provided reflections of the old industrial buildings and street art.
I love the warm streetlights contrasting against the blue hour sky. 'The street got its name from the use of two "floodgates" that were used to stop any flooding from the nearby river Rea. This area of Birmingham was known for its wells and springs, hence the street name.'
Damien's top tips for award-winning landscapes:
Getting down low is always great advice; a smaller camera or phone allows you to do this. The low viewpoint with a slight upwards angle provides a different view of an everyday scene and gets the viewer's attention. I will often sit down or kneel to see the viewfinder as phones and some older cameras do not have a tilt screen.
Reflections are always fascinating for the viewer. Look for windows, puddles, or shiny surfaces. Just after rainfall is a good time for mirrored views. However, combining both the low viewpoint and puddles may be challenging.
---
Elders, Edd Allen
Highly Commended, Black and White
Location: Newborough beach, Anglesey
Nikon D610, Zeiss Distagon 18mm F/3.5, 1/160sec at f/9, ISO 100
'The sand dunes on Newborough beach in Anglesey are a photographer's playground. Running alongside the sandy coastline lives a seemingly endless stretch of Corsican pine trees. Some of them have been less fortunate than others, slowly decaying before eventually falling. This provides endless possibilities to make use of the variety of characters lining the shoreline. During a trip to Anglesey, a friend and I spent the whole morning walking through the skeletal remains, with the sun making the occasional appearance from behind the clouds, where I came across this group of trees sitting on top of a sand dune.'
Edd's top tips for award-winning landscapes:
When shooting lone or small groups of trees, where possible I like to make sure I raise the majority of the subjects above the horizon. I try to ensure the lowest branch is sitting a little way above any background distractions, allowing most of the tree to stand proudly in the composition.
I shoot a lot of infrared images, and as with most types of photography, light can play a key role in capturing a successful image. I used to shy away from shooting in the middle of the day when the lighting was harsh, but these conditions can be fantastic for shooting in infrared.
---
Mudflats, James Abbott
Highly Commended, Change in the Landscape
Location: Snettisham Beach, Norfolk
Sony A7R III, Sony FE 16-35mm F2.8 GM, 1/8sec at f/11, ISO 100
'This image shows the mudflats at Snettisham Beach (The Wash) on a summer's evening at sunset. This was somewhere close to a year in the making; I first visited the location in early winter on a cold, dull and eventually rainy day that yielded nothing visual. But I almost immediately realised that with the right tide, a high enough temperature and great weather conditions, the soft, wet mud could look incredible if it hardened and cracked.
'Mudflats was taken on my second visit where the difficult variables aligned by some miracle, and the most dramatic light occurred shortly before sunset. I was using a 3-stop Reverse GND, but the exposure contrast was so high that I still had to underexpose to maintain sky detail and pull the foreground back in post. I also focus stacked to ensure optimal sharpness throughout.'
James's top tips for award-winning landscapes:
Planning can be an important part of landscape photography but knowing when to deviate from your vision of a scene is equally important. Respond to the conditions, always keep an eye on what's happening behind you, and embrace fleeting moments and good luck when they come your way.
With social media being such a useful and addictive tool for photographers, it's all too easy to be tempted to emulate landscape trends and aesthetics; whether that's locations, compositions or editing styles. Doing so may get you more 'likes', but it can also dilute your true personal style.
---
Bladderwrack, Daniel Ward
Winner, Intimate View
Location: Ardnamurchan Peninsula, Scotland
Fujifilm X-T4, Lens: Fujifilm XF16-80mm F4 R OIS WR, Exposure: 1/30 sec at f/9, ISO 800
'This image was pretty much the last I took at the end of a week-long stay on the beautiful Ardnamurchan Peninsula in west Scotland. All week I was blessed with some fantastic autumnal weather. Amazing rainbows over flat, calm lochs, dramatic light and colourful trees, but this image was my favourite from the whole trip, I think maybe because it was so unexpected and a little bit different from the usual. It was shot handheld over the side of a jetty. I love its simplicity; it looks a bit like a tree with its beautiful olive greens fading into golden yellows at the tips.'
Daniel's top tips for award-winning landscapes:
If you are a handheld shooter who hikes in the mountains, I highly recommend the capture clip from Peak Design. It allows you quick access to your camera, so you can be reactive and get the shot if there's a quick change in the weather or some sudden dramatic light.
When shooting landscapes, always check the edges of your frame to make sure there are no distractions such as tree branches poking in, rocks too close to the border or bright areas of cloud. Keep it clean and tidy.
---
Lines of Silver, Jeremy Walker
Commended, My Railway Adventure
Location: London Bridge Station, London
Leica M10-R, Lens: Leica Summicron-M 50mm f/2, 1/500 sec at f/4, ISO 100
'I had never been to the top of The Shard before but had heard about the fantastic views to be had. On arriving at the viewing platform, it wasn't the magnificent vistas of London that caught my eye, but the view down onto the sweeping, snaking form of the silver-roofed railway station at London Bridge.
'Patches of sunlight and the shadow of clouds swept across the city, momentarily highlighting, and illuminating the curves and texture of the architecture. I kept returning to the same spot, hoping, and waiting for the right moment.'
Jeremy's top tips for award-winning landscapes:
Be aware of the light, it's direction, colour and intensity. The quality of light will make or break an image and understanding how it works is fundamental to landscape shooting.
Return to a location time and again if conditions aren't right. The 'it will do, I'll fix it in post-production' attitude will not lead to great images. Okay, it's not always possible to keep going back, but the more effort you put in, the greater the rewards.
---
Winter Content, Daniel Ruffles
Winner, Coast
Location: Aldeburgh, Suffolk
Fujifilm X-Pro 1, Fujifilm XF 35mm F2 R WR, 1/2200sec at f/2, ISO 200
'Rarely do we see snow on the coast here in Suffolk; however, back in February 2021, we were greeted with the 'Beast from the Baltic'. Seeing the snow falling fast from my window, I decided to head out on foot with my camera. I spent a good amount of time capturing various scenes in and around where I live in Aldeburgh and unearthed some new compositions among the elements. Despite this being a bit of a classic shot, the snow gave a completely different feel and created a timeless, painterly feeling to the image.'
Daniel's top tips for award-winning landscapes:
I mostly like to shoot within the golden hour. In Suffolk, morning is best, mainly because of the sun's positioning as it rises. Shoot in manual mode to allow full control over exposure and make use of soft graduated filters to balance the sky and the foreground.
When capturing seascapes, always check high and low tide times. I use an app called WillyWeather. This can give a rough idea of how
I can then frame interest such as groynes and sea defences in my images. I often use a six-stop filter to capture subtle movement and drama from the sea.
---
Forteviot Ploughed Field, Geoff Williams
Commended, Black and White
Location: Forteviot, Scotland
Canon EOS 5DS, Canon EF14mm f/2.8L II USM, 1/250sec at f/11, ISO 800
'On my way home, I passed this field being freshly ploughed for potatoes; the furrows are particularly high, deep and sculptural when fresh. I knew they'd look great in low sunlight as it would add dramatic texture to the fields. So I decided to go back with my camera that evening. I composed my shot so that the clouds mirrored the geometry of the field.'
Geoff's top tips for award-winning landscapes:
Learn the local landscape. Amazing compositions can be local if you look hard enough. You don't always have to drive to Skye!
Don't settle for the right shot at the wrong time. Once you find a great composition, go back again and again if necessary.
---
Thurne Tranquility, Jay Birmingham
Commended, Classic View
Location: Thurne, Norfolk
DJI Mini 2, 24mm f/2.8, 1/640 sec at f/2.8, ISO 100
'The drainage mill at Thurne is one of my favourite places to take photographs and the morning I took this shot, it was looking as if there were going to be some wonderful conditions as mist was hanging over the landscape. I took a series of shots as the sun started to rise, but I realised the best viewpoint would
be from the other side of the bank. Fortunately, I had my Mavic Mini drone with me, and I hovered it over the waterway to capture the rising sun. It was such a peaceful morning and I was pleased that the image reflected this tranquility.'
Jay's top tips for award-winning landscapes:
Have an idea of what you want to achieve but pay attention to what is going on around you. Be prepared to be flexible and adapt to the conditions on the day.
Get out early. Not only does it increase your chances for atmospheric conditions as the sun rises, but you are less likely to have people walking into your shots.
---
Blizzard London SE9, Terry Gibbins
Winner, Expression/Impressions of the Landscape
Location: London
Nikon D850, Nikon 24-70mm f/2.8, 1/8sec at f/5.6, ISO 400
'A freak snowstorm just before Christmas 2022 hit London late one evening. There were barely any vehicles on the road as I tentatively made my way through the back streets of south-east London, when a lone taxi came into sight.
'I had been playing around with multiple exposures for a while without much success and had recently been experimenting with a camera mounted on the dashboard and a wireless trigger, shooting through wet windscreens at slow shutter speeds.
'I found the best results were achieved at night, as the city lights refracted through random raindrops and dirt on the glass, to create distortions and pleasing bokeh. However, the results would often be chaotic and busy.
'The uncluttered scene of a black cab, isolated against a snowy white background that presented itself that winter night, was a complete gift. I took shots in bursts of three and blended them as a multiple exposure in ACR. While this technique can be a bit hit and miss, I really enjoy the way it renders an artistic feel to the scene.'
Terry's top tips for award-winning landscapes:
Leave your camera set up in your bag ready to shoot, so you can react quickly and never miss a shot. I recommend setting it to manual mode at 1/200sec, f/5.6 and in Auto ISO as I find this will cover most situations.
Don't be afraid to shoot bracketed exposures handheld when arriving on location if you need to react quickly to a changing, high-contrast scene. Ideally three shots, two stops apart to blend later in Lightroom.
---
Forest Fantasy, Graham Macfarlane
Commended, Expression/Impressions of the Landscape
Location: Pollok Country Park, Glasgow, Scotland
Apple iPhone 11 Pro Max and Sony A7R, 1.54-6mm f/1.8-2.4, Two exposures merged
'Covid marked a shift in my photography style. Gone were wide vistas of the Scottish Highlands and Islands. Intimate landscapes became the new norm from the permitted playground of forest trails, woodland and local parks. Traditional shots aside, I put my creative hat on, and several series were born, including "Forest Fantasies".
'Using intentional camera movement, multiple exposures or advanced post-processing I blended related elements of foreground and background. I wanted a "cleaner composition" as forest scenes can be incredibly busy and challenging. It took a lot of experimentation until I achieved the fine-art look I was after.'
Graham's top tips for award-winning landscapes:
I recommend using the smartphone app what3words. When doing a recce, the photo mode feature allows you to take a reference photo matched up with its location to within 3m.
Don't buy a new lens, get a dog. Aside being man's best friend, the discipline of long walks brings with it more photographic opportunities. I used to be a 'lazy lay-by' photographer. Drive, park up, venture a few hundred yards and go home. But my portfolio is now growing by covering 10km-plus daily in nature. And once you're feeling healthier and taking more photographs, you can treat yourself to a new lens.
---
Seven Sisters, Aiden Cheng
Commended, Coast (Youth)
Location: Seven Sisters Country Park, East Sussex
Olympus PEN E-PL8, Olympus M.Zuiko 14-42mm f/3.5-5.6, 1/1600sec at f/5.6, ISO 200
'I took this photo at the Seven Sisters Country Park, near Eastbourne, along the East Sussex coastline, in August 2022. It was during a trip to the south coast where I was taking pictures as part of my hobby. For the competition, I felt it represented the UK's identity as an island, with the famous cliffs separating us and the channel into the horizon.'
Aiden's top tips for award-winning landscapes:
Move around your chosen location and experiment with different angles and viewpoints to see what works the best with the weather and light conditions.
Looks for linear features such as telephone lines or trees. They add interest to the scene and can aid your composition to help lead the eye into the landscape.
---
Orange-tip in Summer Colour, Thomas Easterbrook
Highly Commended, Intimate View (Youth)
Location: Lundy Bay, Cornwall
Nikon D7500, Nikon 200-500mm f/5.6, 1/640sec at f/5.6, ISO 800
'I took this image on an idyllic summer's evening at Lundy Bay, a sheltered valley of flower-rich meadows and wet grassland on the north coast of Cornwall. The golden sunlight at that time of the day created many opportunities for photos, but my favourite of those I took was this backlit shot of an orange-tip butterfly. Perching for just long enough for me to compose and snap the photo, it was an ideal subject. Its intricate green and white underwing markings show beautifully, and the meadow provides a perfect backdrop.'
Thomas's top tips for award-winning landscapes:
When presented with a glorious landscape, it can be tempting to immediately go to the obvious shot. However, I find it can be more fruitful to try something different. Whether by playing with the lighting, or making an unexpected composition, creating a unique image is the most important thing.
It is the tiny details that turn a good photo into a great one. Although it's important to see the bigger picture, it is these that will be the making of a good landscape photo.
---
York Minster, Isaac Savage
Winner, Cityscapes (Youth)
Location: York, North Yorkshire
Nikon D3300, Nikon 18-55mm f/3.5-5.6, 1/250sec at f/8, ISO 360
'I took this photo of York Minster from Chapter House Street in the morning, early, before the streets were busy. I was attracted by the limited colours and interesting contrasts.'
Isaac's top tips for award-winning landscapes:
I like to crouch down low for an unusual viewpoint. Here the cobbles in the foreground became an interesting feature that led on to the main subject. Crouching also helps to capture good reflections – even a small puddle can provide a great photo opportunity.
I enjoy looking for new ways to frame a subject. In this case between buildings at the end of a narrow street. I like to find unusual angles when taking a photo of an iconic landmark, such as York Minster, which has been photographed many times before.
---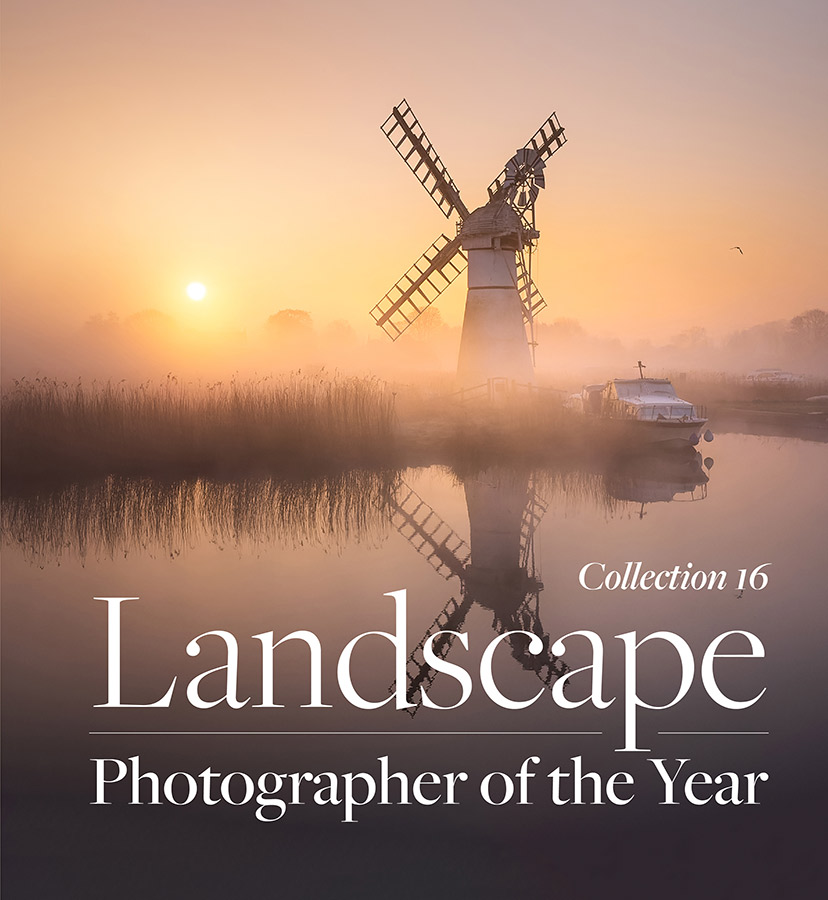 Landscape Photographer of the Year: Collection 16. Published on 25 October 2023 by Octopus Publishing Group. Hardback. £35
See more of the best photography competitions to enter
AP Emerging Talent Award now open for entries!
APOY 2023 Wildlife winners revealed!
---
More news:
Endangered tigress portrait wins Mangrove Photography Awards
Weather Photographer of the Year 2023: see the winners!
International Landscape Photographer of the Year – call for entries!
Wildlife Photographer of the Year: see the amazing 2023 winners!
---
Follow AP on Facebook, Twitter, Instagram, YouTube and TikTok.