Bird photography
Wherever you live there's always great potential for photo opportunties by trying your hand at bird photography.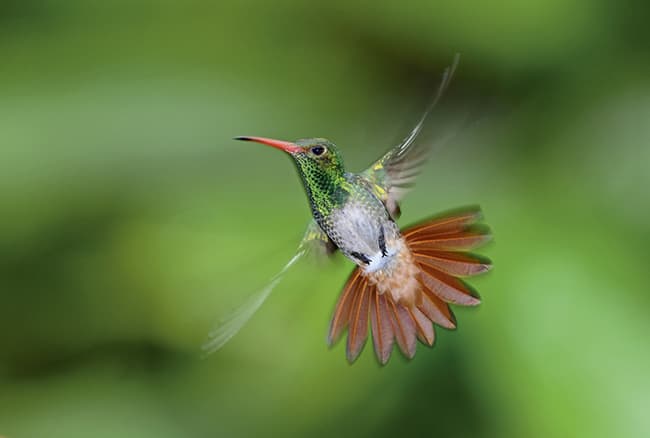 Image: copyright David Tipling
Bird photography kit
Wildlife photographer, David Tipling recommends the following kit for taking great images of birds.
Telephoto lens
Ideally, you need a lens that is 300-500mm in length, but light enough to handhold. However, a longer and heavier telephoto on a tripod may be better for more distant subjects.
Remote trigger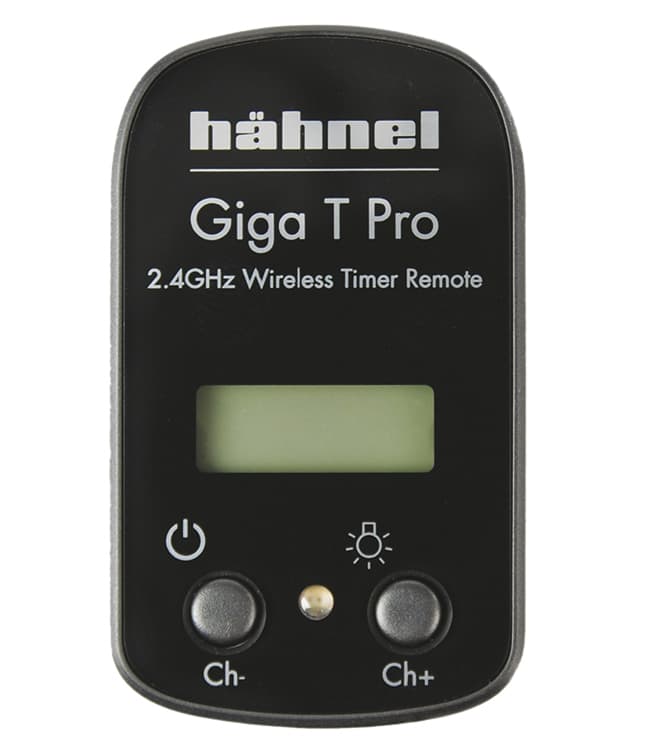 A remote trigger is useful when photographing smaller birds in the garden. It is often easier to set up a shorter lens focused on, or just before, the perch, which is connected to a trigger that enables you to fire your camera.
Teleconverter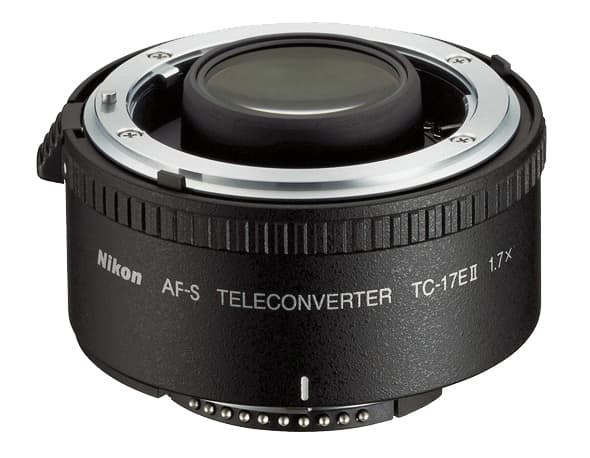 If you want that extra reach but don't want to invest in another lens, a teleconverter is a great compromise. A 70-200mm f/2.8 telephoto zoom with a 1.7x teleconverter will increase the work focal length to 119-340mm, although the maximum lens aperture is reduced by 1.5 stops.
Gimbal tripod head
A gimbal head allows you to keep my heavy telephoto lens and camera centralised.
Mastering bird photography
Photographing birds in the garden
Follow these tips for all you need to know on how to take better bird pictures in your own garden:
If you have a garden it's relatively easy to attract wildlife, especially birds. Planting fruit trees, shrubs that give berries, and other bird-attracting flora is a good way to get birds visiting.
During the winter months a bird table, bird feeder or fat-ball will provide much-needed food when the ground is frozen. Hang or place them on or near a tree at least 10 metres from your house, but within sight of a window.
If there isn't one nearby, fix a twig near the food source that the birds can stand on en route to the food. Photographing them here rather than at the food will produce a more natural image.
Fix your camera to a tripod and position it by a partly open window, using a long tele lens focused on the twig.
Select a wide aperture and fast shutter speed to avoid subject movement and blur any distracting background detail.
Wait patiently. Keep still, as your movement may frighten birds away. Drawing the curtains and working through a small slit may help.
When a bird lands in the right spot shoot liberally. Subtle changes of pose, angle and expression can make all the difference.
In changeable light, fix a grey card to a nearby branch so you can meter off it
Birds in flight
David Tipling's top tips, for shooting birds in flight:
Panning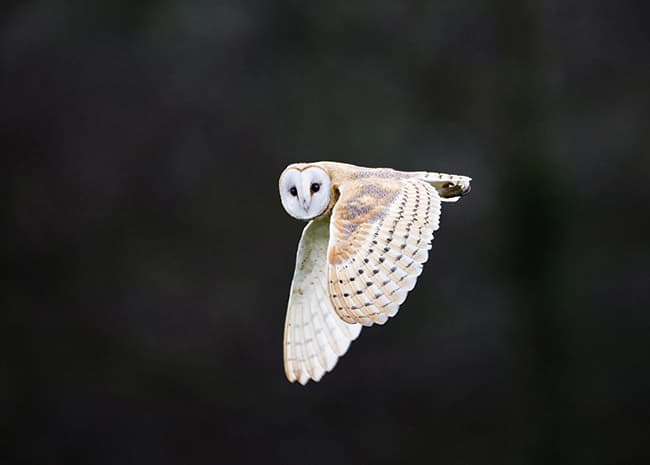 Image: Copyright David Tipling
The number-one essential technique to master is panning, which involves simply following the bird in flight as it flies in front of you. Your most pleasing shots will be as the bird starts to draw level with the camera, so stop shooting once your subject is flying away.
Motion blur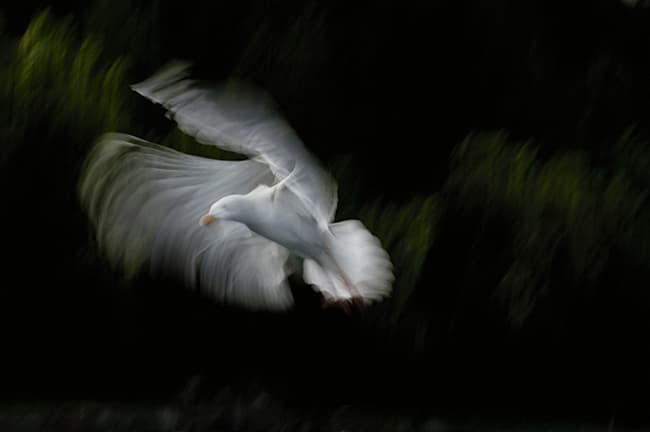 Image: Copyright David Tipling

By using a slow shutter speed, anything from 1/8sec to 1/50sec will result in some pleasing blurs that can elevate an ordinary flight shot into a piece of art! It can be a bit hit and miss, so vary the shutter speeds if you have repeated chances to find the shot that works best.
Subject placement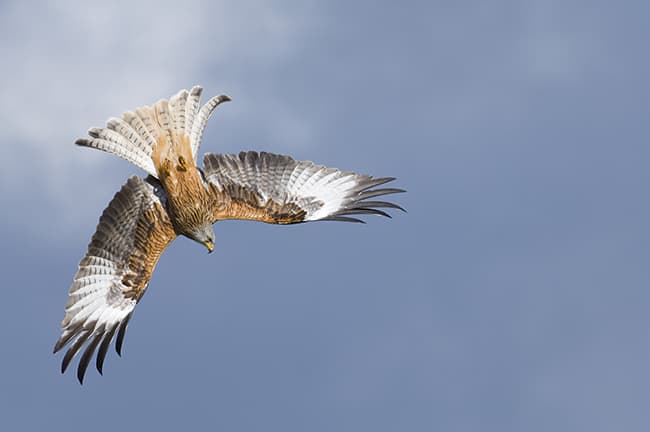 Image: Copyright David Tipling

A shot of a bird that is stuck in the middle of the frame can be uninspiring. One option is to shoot the bird centred and smaller in the frame, then crop for a better composition later. With this red kite, due to repeated opportunities, I placed the AF sensor at the top left of my viewfinder.
Don't always rely on AF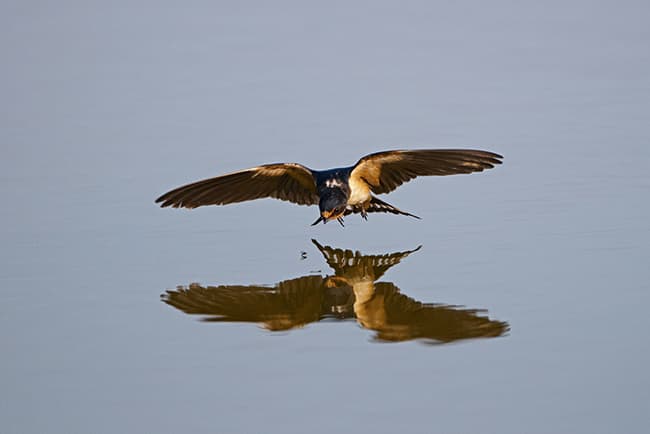 Image: Copyright David Tipling

There are times when a camera's AF is simply not quick enough. This swallow was catching flies over a pool, but had such an erratic flight pattern that it was impossible to track. I therefore focused on a fly and then waited for the bird to approach, firing off frames as it came into focus.
Depth of field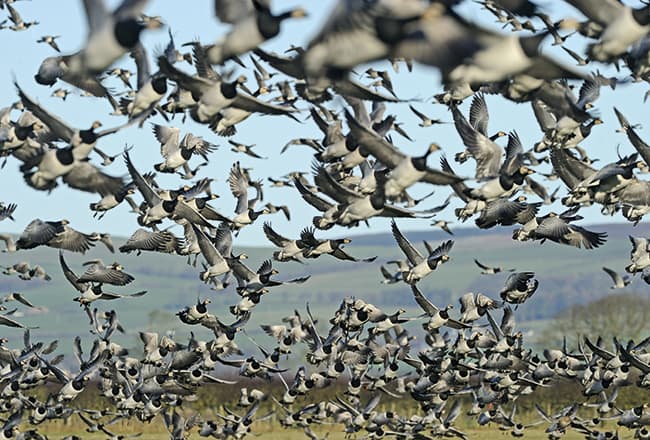 Image: Copyright David Tipling

If photographing large flocks, such as these barnacle geese, try to use a large depth of field to give the image a feeling of depth with as many birds in sharp focus as possible. This image was taken with a 500mm lens at f/9 to provide the depth of focus I wanted.
Flocks of birds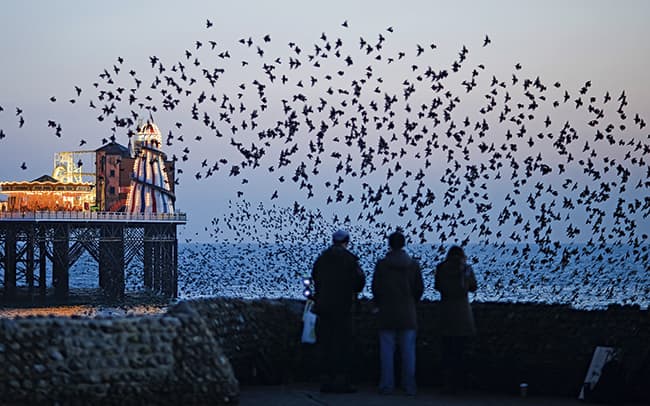 Image: copyright David Tipling
David's tips for shooting flocks of birds:
Depth of field
Using a wide depth of field when photographing a large flock will enhance a feeling of depth to your image. Conversely, a shallow depth of field can help to single out individuals or small groups of birds when used in conjunction with a long lens.
Go wide
A wideangle lens can allow the landscape – whether wild or urban – to become an integral part of the image, resulting in a dramatic photograph.
Creative blur
Using a slow shutter speed of 1/15sec or less can create pleasing blurs when photographing restless knots or when big flocks are on the move.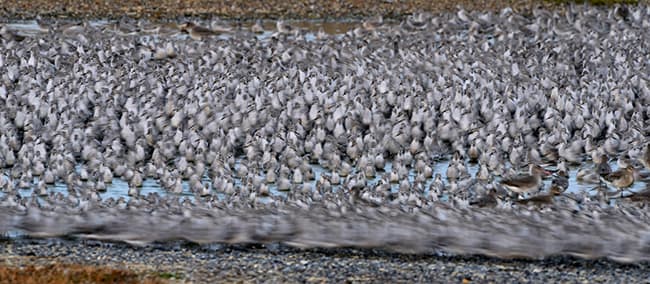 Image: copyright David Tipling
Research
Scour the internet and bird forums for up-to-the-minute information on roosts. Many new locations, in addition to annual sites, pop up each winter, and you may find that a spectacular roost is occurring close to where you live. Bird forums can offer plenty of useful information.
Location guide for great bird photography opportunities
There are a few sites situated around the UK that really stand out for great bird photography.
Wildfowl & Wetlands Trust
These centres are particularly good for flight photography in winter, when ducks, geese and swans are present in large numbers. Top spots include Slimbridge Wildfowl & Wetland Trust reserve in Gloucestershire, Martin Mere near Liverpool, Caerlaverock in Dumfriesshire and Welney on the Ouse Washes in East Anglia.
Visit www.wwt.org.uk
Seabirds
The UK hosts some of the world's most impressive seabird colonies, and a few of the best for photography are the Farne Islands in Northumberland, Bempton Cliffs in East Yorkshire, Fowlsheugh RSPB Reserve in Aberdeenshire and Skomer Island, off the Pembrokeshire coast.
Visit www.welshwildlife.org, www.rspb.org.uk and www.nationaltrust.org.uk
Birds of prey
Feeding stations at Gigrin Farm in Mid Wales and at Bellymack Hill Farm, near Laurieston in Dumfries & Galloway, are great for red kites. In summer, Rothiemurchus Fishery at Aviemore in the Scottish Highlands offers spectacular sights of ospreys exploding out of the water clutching fish.
Visit www.gigrin.co.uk, www.gallowaykitetrail.com and www.rothiemurchus.net
More bird photography guidance and articles: