The Sony Cyber-shot RX100 VI has now been superseded by the RX100 VII, and the RX100 VI remains on the market, at a reduced priced compared with the newer model. This may make the RX100 VI a great choice for the bargain hunters out there.
Sony Cyber-shot RX100 VI – At a glance
New $1198 / £849
Used $650-780 / £620-734
24-200mm equivalent, f/2.8-4.5 lens
20MP 1inch BSI CMOS sensor
Pop-up electronic viewfinder
Tilting touchscreen LCD
24 fps shooting
4K video recording
When Sony released the original RX100 back in 2012, it revolutionized the pocket camera at a stroke. With its 20MP 1in-type sensor giving vastly better image quality than the tiny sensors previously used in this type of camera, it made the competition obsolete at a stroke.
Successive RX100 generations have maintained Sony's technological lead, with the adoption of a tilting screen in the RX100 II, a pop-up viewfinder and large-aperture zoom in the RX100 III, 4K video in the RX100 IV and high-speed shooting on the RX100 V. The cost has also shot up along the way, but Sony's solution has been to keep every model on the market at tiered price points. The cameras have remained consistently popular, and one will generally always show up on a list of the best Sony cameras.
With the RX100 VI, Sony made perhaps its most significant change yet. In place of the 24-70mm equivalent f/1.8-2.8 zoom used by the previous three generations, it's added a considerably longer 24-200mm equivalent lens, albeit with a smaller maximum aperture of f/2.8-4.5. Impressively, it's done so while retaining almost the same small body size – the lens barrel is just 1.8mm longer. In the process it has become the first true competitor to Panasonic's DMC-ZS100 / TZ100 and DMC-ZS200 / TZ200 premium travel zoom cameras. But it also risks confusing buyers: the RX100 VI is a very different beast from the RX100 IV, and any other company would have used a clearly different name.
The other catch is the price. The RX100 VI is more than the Panasonic DMC-ZS200 / TZ200 ($579 / £679), which we already considered very expensive for this kind of camera, and over twice the price of the Panasonic DMC-ZS100 / TZ100. This is a huge premium to pay for its compact size and high-speed shooting capability, especially considering that the RX100 VI retains many of the same operational and handling flaws as its predecessors.
Sony RX100 VI – Features
In essence, the RX100 VI has all the same core features as the previous model, just with a new lens. So it's based around 20-million-pixel 1in type sensor that employs Sony's exclusive stacked CMOS design. This uses back-illumination technology for reduced noise, while sandwiching a secondary RAM chip onto the sensor for faster readout speeds. The sensitivity range is ISO 125-12,800, which is pretty much standard for this sensor size.
Sony has used the same high-powered Bionx X processor as in its professional Alpha 9, backed up by a front-end LSI that enables fast data throughput. This results in a truly phenomenal continuous shooting rate of 24 frames per second at full resolution, with a 233-shot JPEG buffer, while continuously adjusting focus and exposure between frames. Just how many photographers will need this capability on a pocket compact is a different question.
The Zeiss branded 24-200mm equivalent 8x optical zoom lens uses 15 elements in 12 groups, with 8 aspheric elements including 4 Advanced Aspheric lenses, and 2 ED glass elements. It may be shorter than either the TZ100's 25-250mm or TZ200's 24-360mm equivalent optics, but it has the advantage of a usefully-faster aperture at the long end, at f/4.5 compared to f/5.9 or f/6.4 respectively. Crucially, this means it should be less affected by the resolution-sapping effects of diffraction, so should give sharper results at telephoto.
Low-light shooters would probably still do better to stick to the RX100 V and its shorter-but-faster f/1.8-2.8 zoom, while videographers will be disappointed by the lack of a built-on ND filter. However photographers who like to shoot portraits will gain more from the extra zoom than they'll lose from the smaller f-number. The RX100 VI should give greater background blur than the RX100 V, along with more flattering perspective, if you can take a step or two back from your subject and zoom to 100mm or longer.
Autofocus employs a hybrid system, with 315 on-chip phase-detection points that cover 65% of the frame, coupled with 25 contrast-detection areas. Sony claims that this brings the world's fastest AF for a 1in sensor camera of just 0.03sec. High-density Tracking AF clusters focus points around moving subjects for increased accuracy, while Sony's much-touted Eye AF is also onboard for shooting portraits.
As usual from Sony, the RX100 VI has an impressive video specification. It can record 4K 3840 x 2160 footage at 25fps with full pixel readout, which delivers highly detailed footage with no field of view crop. There's a raft of additional advanced features, including Hybrid Log-Gamma for HDR recording, and super-slow motion video at 250fps, 500fps, or 1000fps. This all makes the lack of any provision for an external microphone for high-quality sound even more perplexing.
Beyond the camera's remarkable core spec, it doesn't sport much in the way of extras. For instance, there's no built-in intervalometer for time-lapse shooting, and with the demise of Sony's PlayMemories in-camera apps, no way of adding one except by plugging an external controller into the micro USB port. Likewise, there's no in-camera raw converter for optimizing your images before sharing them.
Sony RX100 VI – Wi-Fi and Bluetooth Connectivity
Wi-Fi is of course built in, along with both NFC to quickly set up a connection with compatible Android devices. New to the RX100 series is Bluetooth connectivity, but it's only used for geotagging your images, and disappointingly you don't get any of the neat features it brings to the Panasonic TZ200 or Canon PowerShot G1 X Mark III. So you can't use your phone as a basic, always-connected remote release, or browse through your photos while your camera is safely stowed in your pocket or bag.
Sony's PlayMemories Mobile app for Android and iOS does at least provide full remote control of the camera complete with live view display, and allow you to transfer images to your phone or tablet for sharing. But it's relatively clunky and unintuitive and is now looking rather dated. For example you have to fire up specifically the remote control mode from the camera itself, and can't simply take control from the app. You also have to choose between being able to push images from the camera to your phone using the Fn button, or being able to browse the card from your phone – most other brands happily let you do both.
Sony RX100 VI – Build and handling
While the RX100 IV uses a different lens to its predecessor, in other respects Sony has recycled pretty much exactly the same design. This, however, is a mixed blessing. On the positive side, the metal-shelled body feels reassuringly robust, and the smooth, clean lines make it easy to slip into a pocket, aided by the top-plate controls all being flush to the body. Both the flash and viewfinder pop up from the top plate, released by mechanical switches; it's astonishing Sony has managed to fit them in. It's just a shame Sony can't make the camera weather-sealed like the Canon G1 X Mark III.
That smooth body has its drawbacks, though: as usual for an RX100, it has all the assured handling of a bar of soap. At the very least you'll need a wrist strap to save the camera when it inevitably slips from your grasp, and I'd strongly advise adding the stick-on Sony AG-R2 grip, or one of the multitude of third-party alternatives. But it's ridiculous that you need a £14 accessory just to be able to hold the thing securely. The grip adds nothing to the camera's size, so should be built-in from the start, or at least included in the box.
When the original RX100 appeared, the excitement of seeing a relatively large sensor in a body design copied from Canon's excellent PowerShot S series was tempered by the fact that Sony had managed to make a complete mess of the control logic. Six years and five generations later, it's still a pretty horrible thing to use. A good camera should get out of your way and make it easy for you to change all the key settings, but with the RX100 VI, I usually felt like I was fighting against it instead.
At least Sony has now added a touchscreen, meaning it's finally possible to select the focus point quickly when you're shooting with either the screen or the viewfinder. You can also double-tap to zoom into images during playback, and then scroll around them to check focus and detail. But it doesn't do anything else: you can't even change any shooting settings or make menu selections by touch. Compared to Canon and Panasonic's fully-integrated touch interfaces, this just feels lazy; it's as if the iPhone never happened.
As a result, most of your interaction with the camera comes via the physical controls. They get the job done, but they're far from brilliant. The buttons on the back are small and fiddly, and being flush to the camera's surface, near-impossible to locate by touch with the camera held to your eye. The rear dial doubles as a 4-way d-pad, but while it's one of the better examples of its type, it's uncomfortably placed for viewfinder use compared to the TZ200's top-plate dial, which falls much more naturally under your thumb.
Likewise the key manual controls of exposure compensation and ISO are located on the 'down' button of the d-pad and the C button at the camera's lower right corner, as far away from your thumb's resting position as they could possibly be. So it takes lots of right-hand contortions just to change basic exposure settings: on a sensible camera these controls would be placed at your fingertips.
Like most modern compacts, the RX100 VI also has a control ring placed around the lens. Out of the box it mostly does the same thing as the rear dial, which doesn't make much sense. Luckily you can customize it to operate other functions instead; I set it for exposure compensation. Unfortunately, being smoothly-rotating it's not very satisfactory for changing exposure settings, as the lack of any tactile feedback precludes quick 'count the clicks' changes, while also making it easy to knock inadvertently. This stands in stark contrast to Canon's similarly-sized PowerShot G7 X Mark II, with its large buttons and excellent switchable clicked / clickless lens dial.
Sony highlights the fact that the zoom speed is customisable, but even at its standard setting, I found it just a little faster than ideal for precise composition. The alternative setting is even quicker, and while this will get you from wide to telephoto very rapidly indeed, it won't let you hit any intermediate point with the faintest degree of precision. As is often the case you can get finer control of the zoom by assigning it to the lens dial, but then changing exposure settings becomes even more of a trial.
Secondary functions are accessed from the well-implemented onscreen Fn Menu. It's clearly laid-out and quick to use, and can be customised for stills and video independently, which you'll almost certainly want to do. This will let you minimise trips into the huge, poorly-organised and often cryptically-labelled menu system. Thankfully you can now build a list of your most-used settings in the My Menu section. You can also save shooting configurations for recall from the MR position on the mode dial, which is equally well worth setting up.
After using it for a few weeks, though, I have to conclude that the RX100 VI's high-end aspirations have completely outgrown its body design. If you're prepared to treat it as a glorified point-and-shoot, with zoom and exposure compensation your main creative controls, then it works OK. But Sony really needs to work out a way of making all its clever technology much easier to access, and ideally rework the control setup completely.
Sony RX100 VI – Viewfinder and screen
One area where the RX100 VI has a real edge over its biggest rival is when it comes to composing your images. Not only is its pop-up EVF rather larger than the Panasonic TZ200's corner-mounted example, its screen tilts too, while the TZ200's is fixed in place. In fact its degree of movement is unusually large: a double-hinged design means it can tilt 90° downwards for overhead shooting, or 180° forward for selfies or vlogging.
The screen's main failing is that it's not especially bright, so unlike the TZ200's it's not very usable in direct sunlight. A super-bright Sunny Weather setting is available to help with this, but requires a trip to the menu to activate – I'd add it to the My Menu. It also has a slight colour cast in the highlights, which is particularly visible when playing back black & white images.
Popping-up the viewfinder also turns the camera on, which makes perfect sense. Unfortunately pushing it down again turns the camera off, which is irritating given that you probably just wanted to use the screen instead. Thankfully you can disable this behaviour, but only by trawling through the menu to decipher 'Function for VF close' and set it to the obliquely-titled 'Not Power OFF'.
On a more positive note, the viewfinder itself is really very good: the 2.36-million-dot OLED is bright and clear, and its 0.59x equivalent magnification matches many mid-range DSLRs or mirrorless cameras. Its design is a considerable improvement on previous RX100 generations too, as you no longer have to pull out the eyepiece after popping-up the EVF, or retract it before pushing the finder back down. This makes a surprisingly large improvement to the experience of using the camera. But I still prefer using a finder that's fixed in place and always available, and on countless occasions I put the camera up my eye only to find the viewfinder wasn't there.
Sony RX100 VI – Autofocus
Sony has re-used the same AF system that we've previously seen on both the short-zoom RX100 V and the RX10 IV bridge camera. I was extremely impressed by it on the latter, and it continues to work in much the same vein on the RX100 VI. It acquires focus on static subjects in the blink of an eye; indeed it's noticeably quicker than the Panasonic TZ200, which itself is absolutely no slouch.
However it's when you point the camera at a moving subject that the system really comes into its own. It can keep track of a moving subject, and more importantly keep it in focus, while shooting faster than any interchangeable-lens camera on the planet. Like the RX10 IV it will occasionally drift away from perfect focus for a frame or two, but it'll quickly snap back. This kind of continuous-AF performance is remarkable for a pocket camera.
Out of the box, the RX100 VI is set up to automatically select the focus point and decide whether or not the subject is moving. Sometimes it gets this right, but just as often it doesn't, and at this point you'll need to override its decisions. When you're composing with the screen, you can at least tell the camera where to focus by tapping the subject, but bizarrely Sony provides no sensible way of selecting a focus point when using the viewfinder.
To rectify this, you'll need to either enable the Touch Pad function, which allows you to set the focus point using the touchscreen while you're looking through the viewfinder. If this doesn't work well for you, you can reconfigure the button in the centre of the rear dial to Focus Standard and set the focus area mode to Flexible Spot. But if you choose the latter, you can't activate Eye AF for shooting portraits. The rear dial function is also reassigned to changing the focus area size, rather than exposure settings, whenever you enter focus area selection mode.
Sony RX100 VI – Performance
With all the processing power it has on board, you'd expect the RX100 VI to be an exceptionally snappy performer, and in most respects it delivers. It powers up in about a second, and from then on responds pretty snappily to all of the controls. In particular its high-speed focusing and shooting means that you should very rarely miss a shot.
While the usual array of metering modes are available, I found the autoexposure to be sufficiently reliable in the multi-pattern mode that I didn't need to use any of the others. Naturally you're aided here by the electronic viewfinder giving a reliable preview of how the image is going to look, so you can apply exposure compensation if necessary. If anything, I saw a tendency towards underexposure, which means the camera generally won't clip highlight detail. Sony's Dynamic Range Optimiser function does a great job of bringing out shadow detail in high-contrast scenes.
I've often found auto white balance to be unreliable on Sony cameras, but I had better luck with the RX100 VI, which generally gave more pleasing results. It even did well under conditions that some other cameras find confusing, for instance neutralising the green colour cast that's found in the shade of foliage on sunny summer days. There's still a slight bias towards the cool side on sunny days, though, and some users may also prefer to boost the JPEG colour saturation beyond Sony's distinctly restrained standard setting. But in general, most of my JPEG files showed quite attractive colour rendition, but benefited from minor corrections in post-processing.
Like all compact cameras, the lens-shutter design is extremely quiet in operation. In fact if you turn off the various operational beeps and fake shutter sounds and engage the electronic shutter, the camera is completely silent. But then you get no feedback from the camera that it's actually shooting, so it could really do with the same kind of visual cues Sony has used in its high-speed Alpha 9 mirrorless camera.
The camera's slim frame means that there's only space for a conventional SD slot rather than the faster UHS-II type, meaning it can take a long time to record a burst of images to card, especially if you shoot 24fps raw for a few seconds. This doesn't have too much impact on the camera's operation, as you can still shoot more still images or change most settings while the camera is writing. However you can't initiate video recording until it's finished, or strangely, change the continuous shooting speed.
The lens is an excellent performer considering its relatively long range. Like most extended-range zooms it's very sharp in the centre wide open, but less good in the corners, and you'll want to stop it down to f4 or f/5.6 when shooting scenes such as landscapes where there's detail right across the scene. In the middle of the zoom range the lens is simply stunning, giving excellent sharpness from corner to corner. Likewise at the telephoto end, the centre is still very sharp, although the corners are a touch soft at maximum aperture.
Indeed in my side-by-side comparisons, the RX100 VI's lens is so much sharper at 200mm and f/4.5 than the TZ200's at 360mm and f/6.3 that in good light, you can get almost the same level of detail from both cameras when shooting distant subjects. One word of warning though; I'd avoid the minimum aperture of f/11, as it gives very soft images due to diffraction.
One real weakness of the RX100, though, is battery life. The small NB-BX1 battery is rated for 220 to 240 shots per charge, depending on whether you use the LCD or viewfinder. But to get anything close to this in real-world use you'll probably need to configure much more aggressive power-management settings than Sony's defaults, and obsessively power the camera off after shooting. Even then, I'd certainly recommend buying a spare battery and an external charger to make sure you can get through the day.
Sony RX100 VI – Image quality
We've seen this sensor and processor combination in several Sony cameras now, so it's pretty much a known quantity. As in the RX100 V and RX10 IV, it delivers highly-detailed images at low ISO settings, while keeping noise fairly well under control at sensitivity settings up to ISO 1600 or so.
In terms of sensor output quality there's no significant advantage over compact cameras with 1in backside-illuminated sensors, including the Panasonic TZ100 and TZ200. Instead the main image-quality differentiators between these cameras will be the lens, and for JPEG shooters, the in-camera processing.
In the absence of raw support from Adobe, we're basing our image quality assessments below on the camera's JPEG files.
Sony RX100 VI – Resolution
Looking at the camera's JPEG output, the RX100 VI resolves around 3200 lines per picture height at ISO 80, with the camera blurring higher frequencies in a bid to minimise processing artefacts. The resolution drops only slowly as the sensitivity is raised, with almost 3000 l/ph registered at ISO 1600.
Above this it falls more rapidly though, to 2800 l/ph at ISO 6400 and 2400 l/ph at ISO 12800. In raw, I'd expect to see higher resolution at lower ISOs, but with the risk of false colour and aliasing. These tests were shot in the middle of the zoom range, at 50mm equivalent, where the lens is at its strongest.
Sony RX100 VI – ISO and noise
At low ISOs the RX100 VI produces excellent image files with no visible noise and plenty of fine detail. In typical Sony fashion, colours are reproduced accurately, but a little subdued compared to some other brands. There's very little deterioration at ISO 400, but beyond this, noise becomes more prominent and fine detail deteriorates. However you'll still get entirely usable images at ISO 1600, if you don't need to print them large.
At ISO 3200 fine low-contrast texture has smeared away all-but-completely, but colour is still maintained well. However the top two settings give image files that really don't look great. ISO 6400 might be OK when there's no other option, but I'd steer clear of ISO 12800 completely.
Sony RX100 VI – Verdict
There's no doubt that the Sony RX100 VI is an astounding technological feat. After all, here's a camera with a 24-200mm equivalent zoom, built-in viewfinder, 24 fps shooting at full resolution, and 4K video recording. Yet this is all somehow crammed into a body that takes up barely any more space than a Rollei 35, which many photographers will fondly remember as one of the smallest 35mm cameras ever made. Despite its tiny size, the RX100 VI also has some clear advantages over its Panasonic TZ rivals: it's quicker, its pop-up viewfinder is larger, and its tilting LCD is extremely useful. Oh, and it takes really good pictures, too.
The first problem, though, is that you have to part with an awful lot of money for the privilege of owning one. With recent price reductions, it's still a large sum to spend on what is essentially an upmarket point-and-shoot, and you'll also need to budget for a handgrip, a couple of spare batteries and a charger, just to get through the day without dropping the camera or running out of juice.
Much of this cost is down to Sony's advanced sensor and processor technology, so if you expect to be making good use of the camera's impressive speed, autofocus and video abilities, it could count as money well spent. But to me it's overkill: the Panasonic Lumix DMC-ZS200 / TZ200 and DMC-ZS100 / TZ100 provide everything most users are likely to need at a considerably lower price.
The other problem with the RX100 VI is that it's just so fiddly to use. The clickless lens ring, tiny buttons and lack of any finger grip place it at precisely the opposite end of the spectrum to that other over-£1000 super compact, Canon's PowerShot G1 X Mark III, which handles brilliantly but has a disappointingly short zoom range. Luckily, for all its failings, the RX100 VI can be made more tolerable by exploiting its extensive customisation options. Set the lens dial to exposure compensation, turn on touch-pad AF for viewfinder use, disable auto power-off when you push down the viewfinder, and customise the Fn Menu and My Menu, and it's merely irritating rather than infuriating.
Despite all my criticism, I'm not saying you shouldn't buy the RX100 VI. In many respects it's a brilliant camera, and more accomplished than the Panasonic DMC-ZS200 / TZ200 in several key areas. But personally, I'd struggle to justify spending so much on a point-and-shoot that's so frustrating to use, no matter how good the results, when the Panasonic DMC-ZS100 / TZ100 and DMC-ZS200 / TZ200 are just so much better value. However if you can afford it, and are prepared to put up with its foibles, there's no doubt that the Sony RX100 VI is a phenomenally capable pocket travel camera.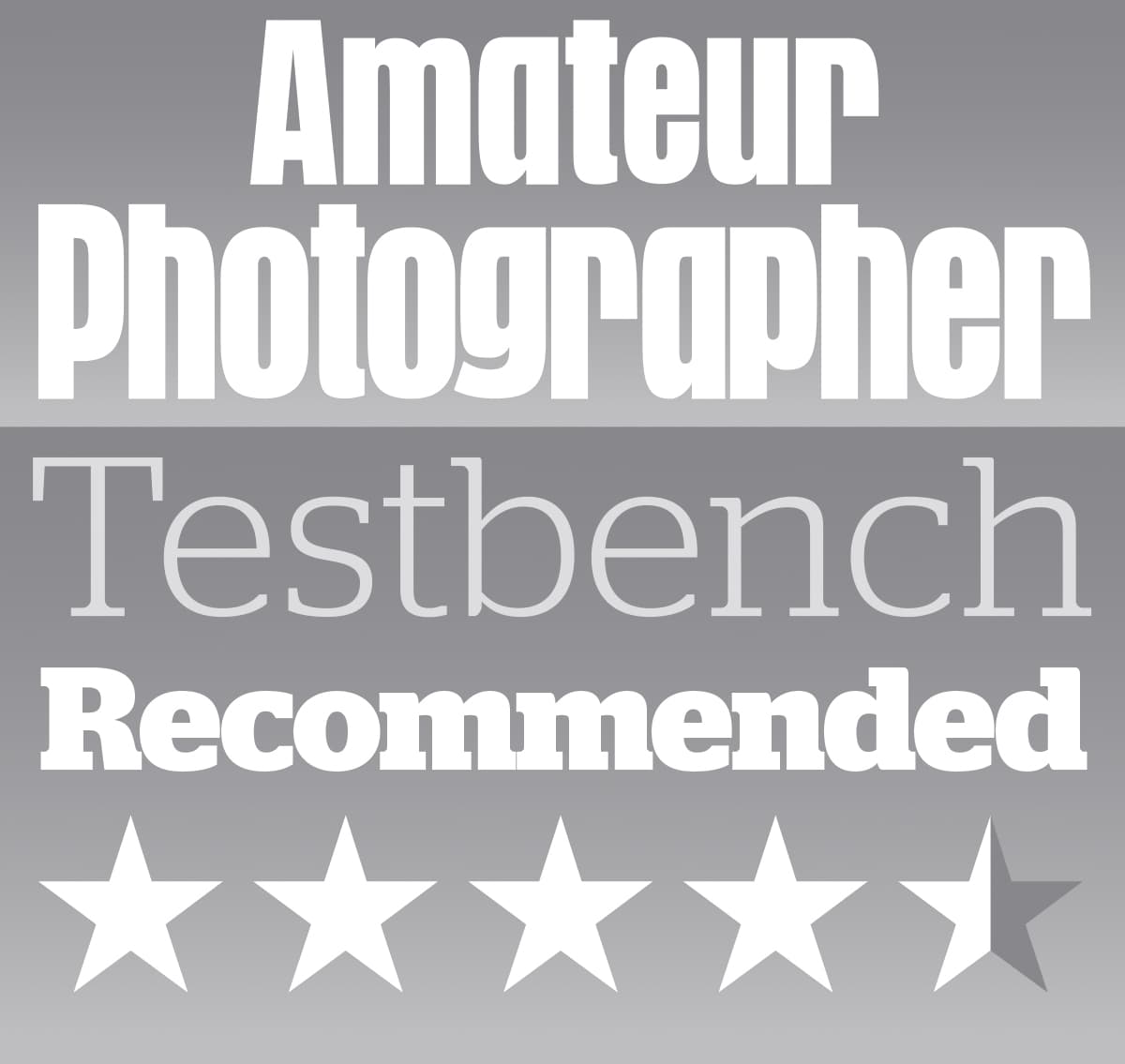 Have a look at our guide to the best Sony cameras, plus see what's new on the newer Sony RX100 VII.
---