If you're looking for a camera that you can always have on your person, you'll probably be heading in the direction of something small and light. But that doesn't mean you'll necessarily want to compromise heavily on image quality, here we compare the Panasonic Lumix TZ200 with the Sony Cyber-shot RX100 VI.
Panasonic has held the crown of best travel compact camera for some time now, first with the TZ100, and then more recently with the introduction of the TZ200. Sony has long been a serious contender when it comes to best premium compact for its RX100 series, but with a short (3x) optical zoom ratio until now, it's not really captured the imagination of the travelling photographer.
The Cyber-shot RX100 VI sees an 8.3x optical zoom, bring it more closely in line with the travel compacts we've come to know and love.
But if you're wondering just how the two cameras compare against each other, well you're in luck, because in this piece we're going to see how the main specifications of each model compete.
Sony RX100 VI vs Panasonic Lumix TZ200: Sensor
Both the RX100 VI and the TZ200 have one-inch type sensors, both with 20.1 megapixels. The RX100 VI features a stacked design, which while having no bearing on image quality makes it faster, facilitating features such as super-slow motion video recording and fast frame rates.
Winner: Sony RX100 VI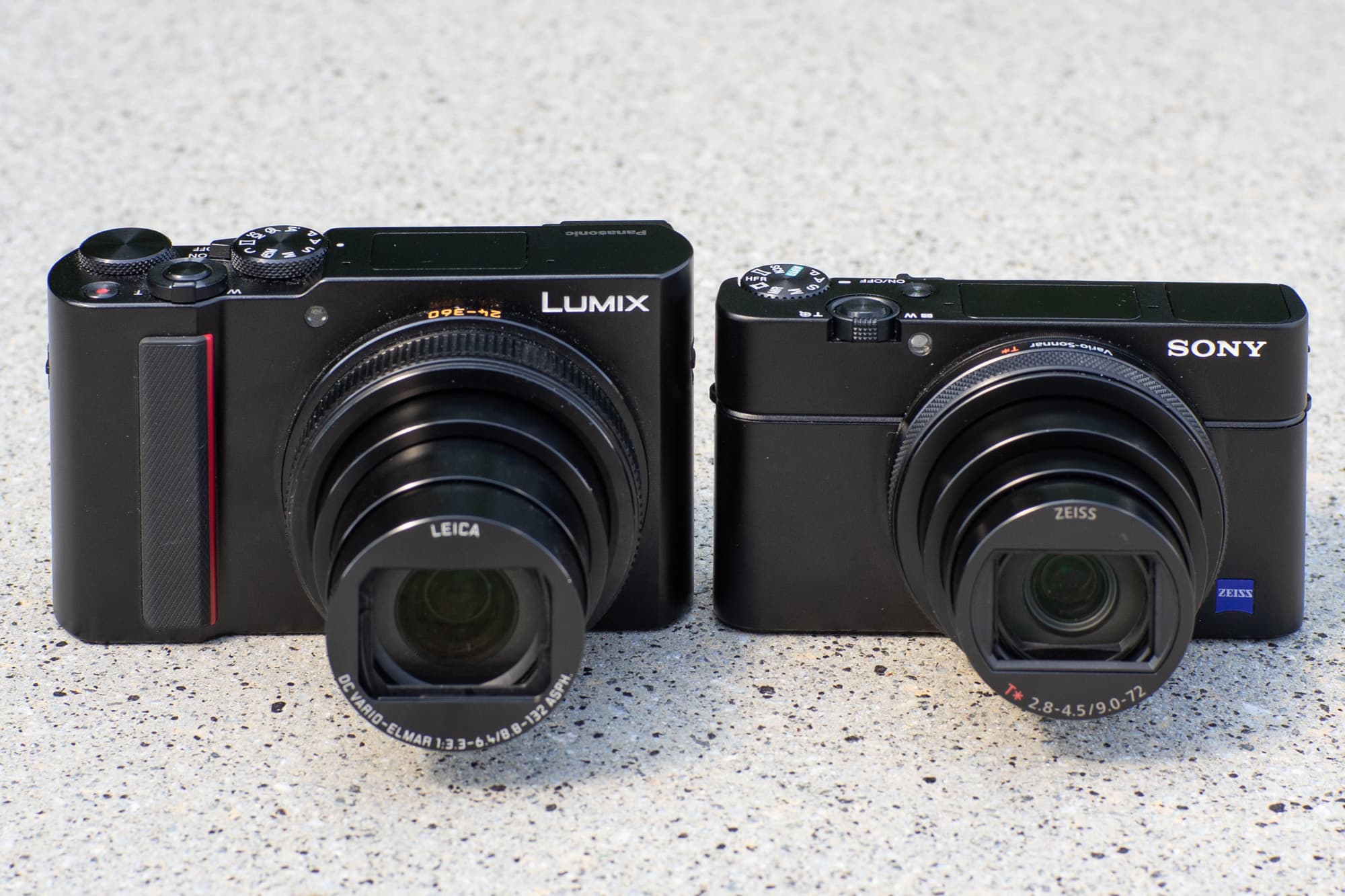 Sony RX100 VI vs Panasonic TZ200: Lens
The TZ200 beats the RX100 VI when it comes to focal length offering, with a 15x optical zoom covering a 35mm equivalent range of 24-360mm. Meanwhile, the RX100 VI has an 8.3x optical zoom, giving you 24-200mm equivalent. The RX100 VI's maximum aperture range is f/2.8-4 though compared to f/3.3-6.4, making it just a little bit better in low light. The close focusing distance of the TZ200 is 3cm, which is better than the Sony's 8cm offering.
Winner: Panasonic Lumix TZ200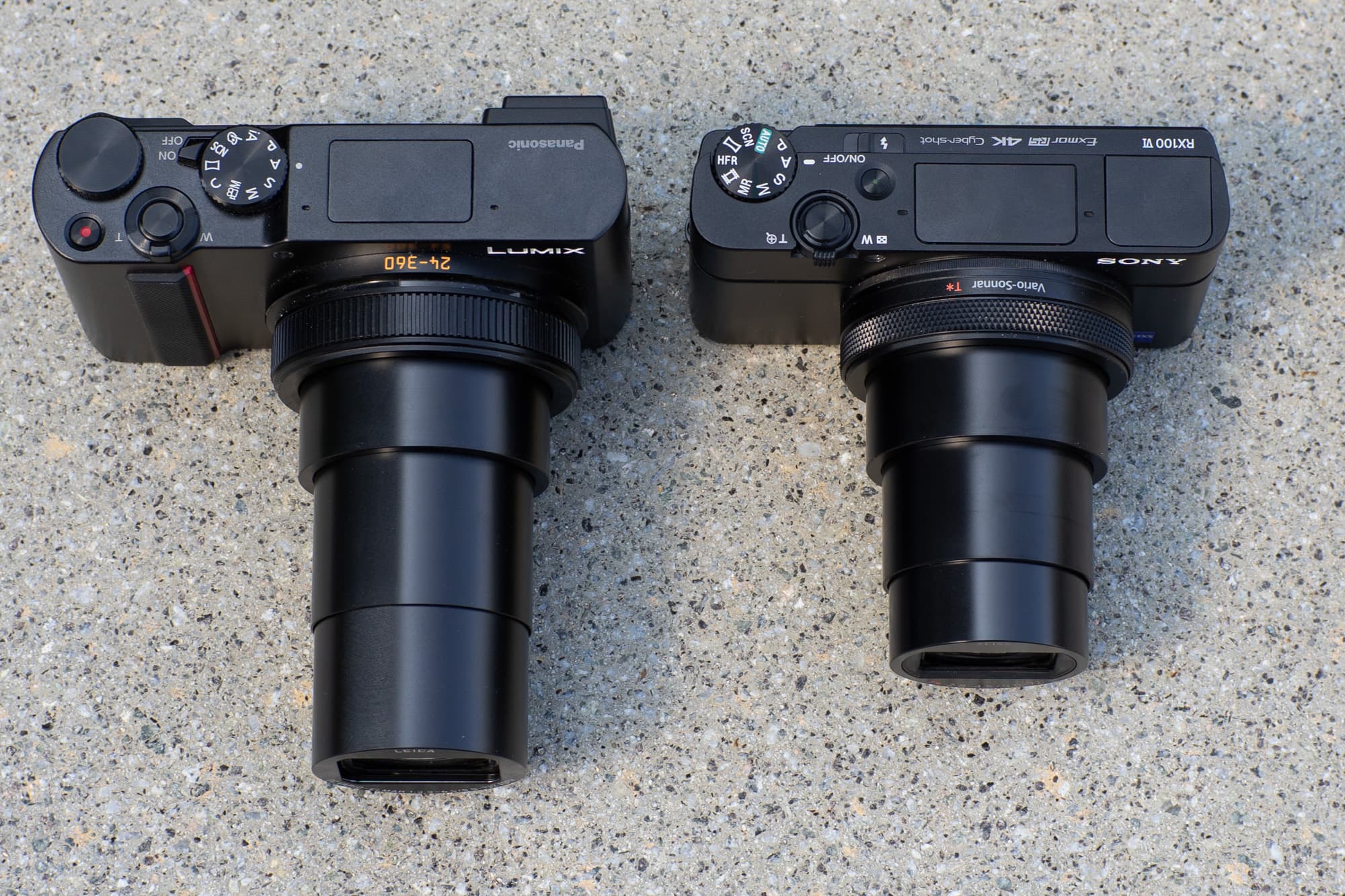 Sony RX100 VI vs Panasonic TZ200: AF
Sony's packed some seriously impressive technology into the tiny body of the RX100 VI, and its abilities when it comes to focusing is hard to beat. There's 315 focal-plane phase-detection AF points, which cover around 65% of the scene, working in conjunction with High-density AF Tracking technology to follow a subject. There's also Eye AF, while high-speed AF promises focusing times of just 0.03-seconds. By contrast, the TZ200 has a 49-area DFD (depth from defocus) autofocusing system, which while certainly no slouch, is not really a match for the Sony's capabilities for moving subjects – on paper at least.
Winner: Sony RX100 VI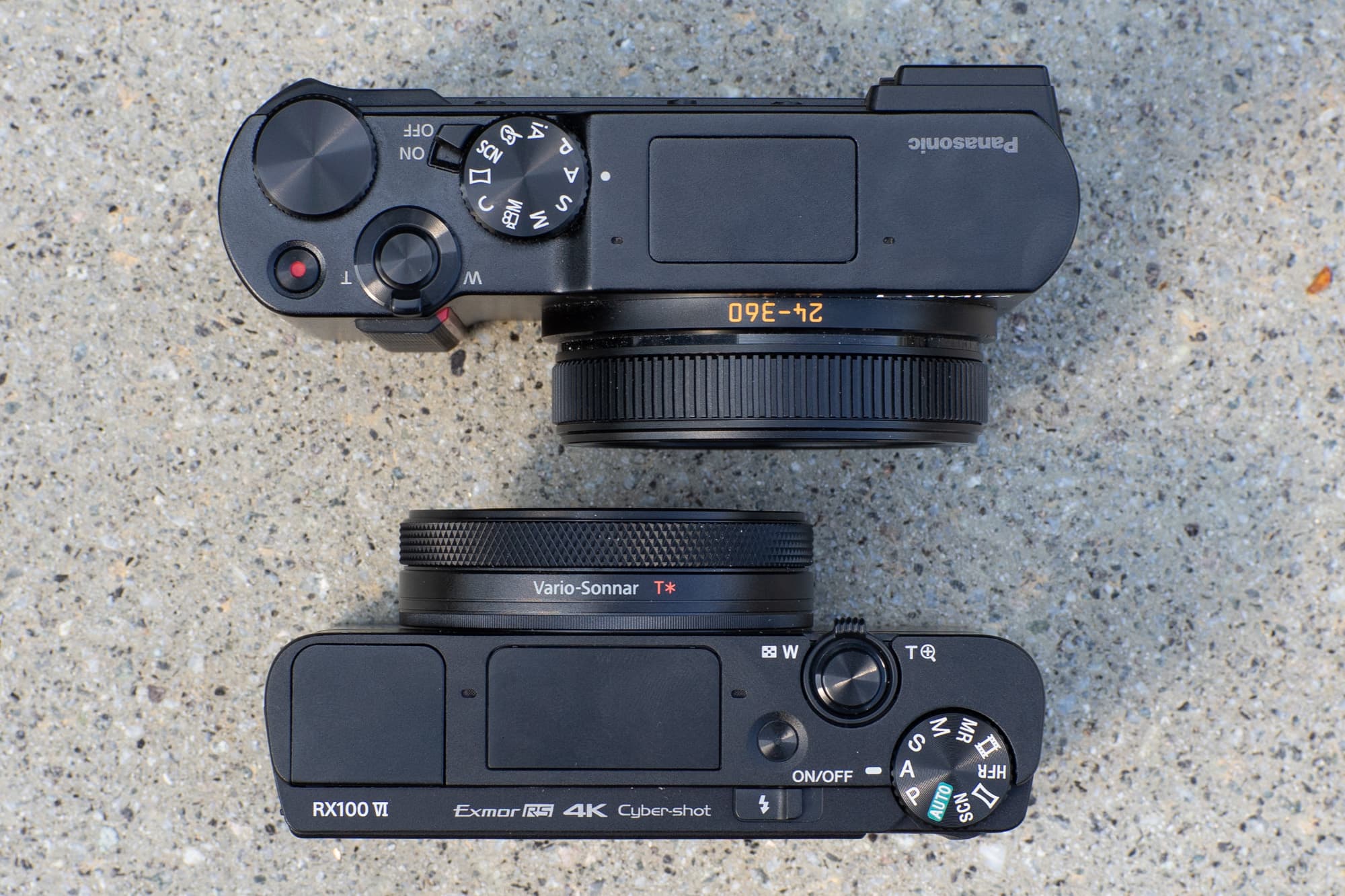 Sony RX100 VI vs Panasonic TZ200: Screen
After several years, Sony has finally decided to make an RX100 series camera touch-sensitive. The screen is a 3.0-inch, 921,600-dot screen, which allows you to tap it to change the focus point. Additionally, it also tilts upwards by 180 degrees, and downwards by 90 degrees, which can prove very handy for composing from awkward angles. Panasonic's TZ200 also has a 3.0-inch screen, offering slightly higher resolution (1,240,000-dots) and touch-sensitivity (which in our opinion is better implemented than the RX100 VI). On the downside though, the screen on the TZ200 is fixed, making it less useful for awkward angles.
Winner: Sony RX100 VI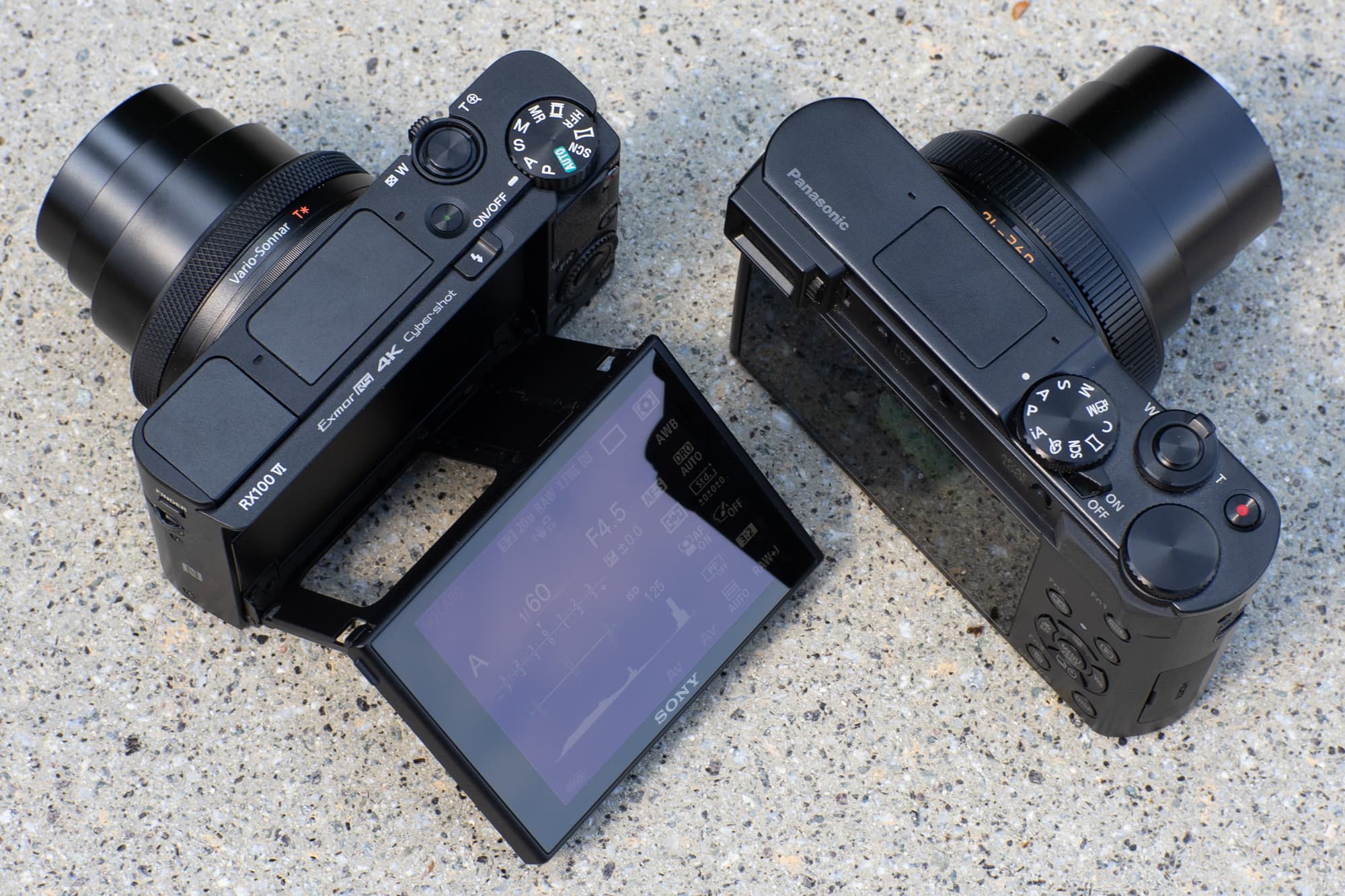 Sony RX100 VI vs Panasonic TZ200: Viewfinder
Somewhat unusually for compact cameras, both the RX100 VI and the TZ200 have inbuilt viewfinders. The Sony's offering is bigger (0.39-inch vs 0.21-inch), and offers ever so slightly more dots (2,359,296 vs 2,330,000). Sony's viewfinder retracts into the body to save space, while Panasonic's is there waiting whenever you need it.
Winner: Sony RX100 VI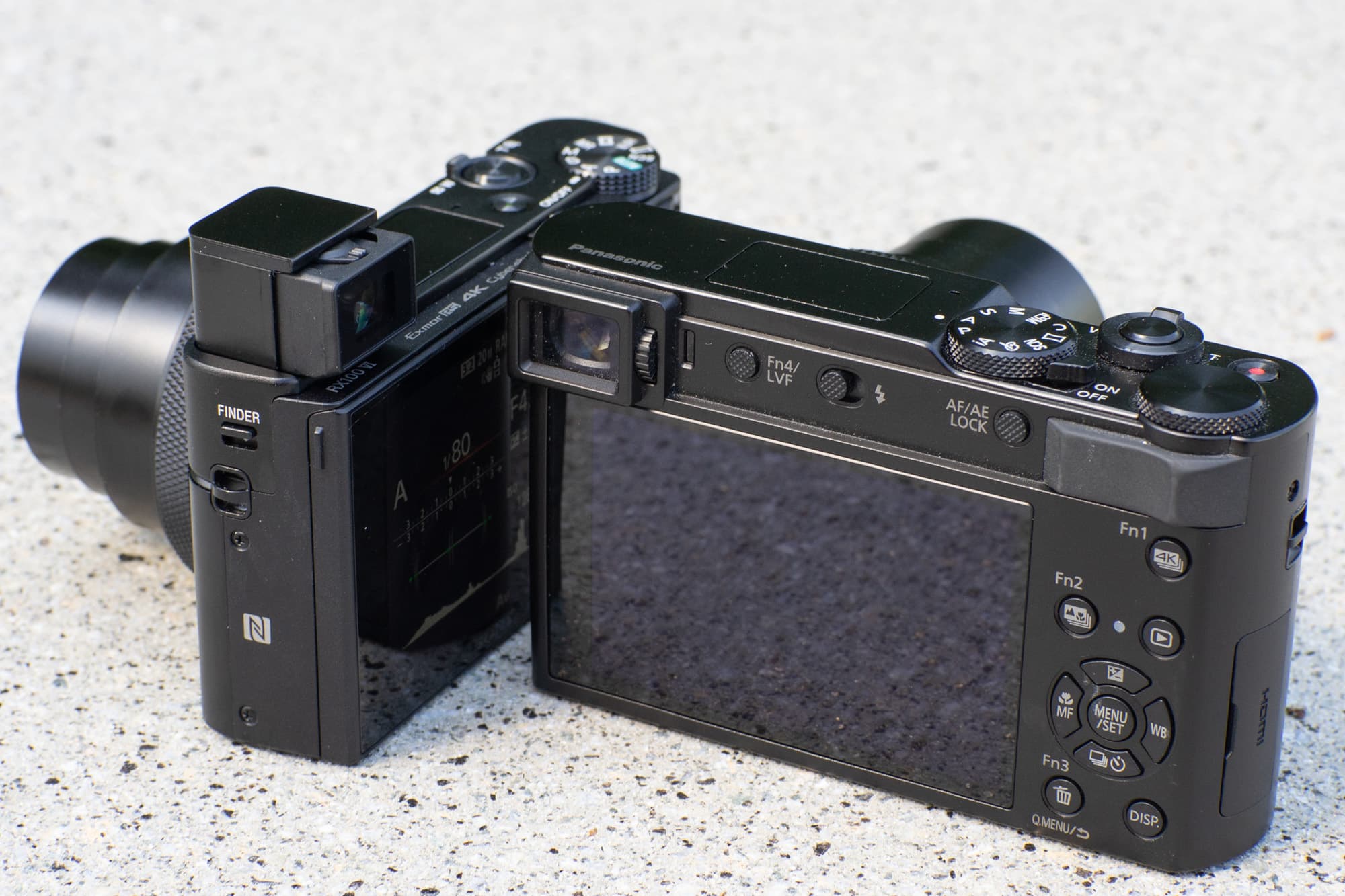 Sony RX100 VI vs Panasonic TZ200: Frame Rate
One of the benefits of having a fast, stacked sensor is the ability to shoot at very fast frame rates. With the Sony RX100 VI, you can shoot at a staggering 24fps, while the camera continuously adjusts autofocus and autoexposure, for up to 233 shots at a time. By contrast, if we're talking about full-resolution, the Panasonic offers a more modest 10fps – which should still see you right for most occasions (and takes up far less space on your memory card). If you're keen to shoot faster, you can utilise Panasonic's 4K Photo option, which enables shooting at 30fps, but leaves you only with JPEGs at 8 megapixels.
Winner: Sony RX100 VI
Sony RX100 VI vs Panasonic TZ200: Video
Both the cameras support 4K video recording, but the Sony RX100 VI is also compatible with HDR (HLG) recording. 4K movies are also recorded at full pixel readout. Super slow motion video can also be recorded, at 960fps. For most people, the 4K video functionality of the Panasonic TZ200 will be more than enough, even without those little extra features.
Winner: Sony RX100 VI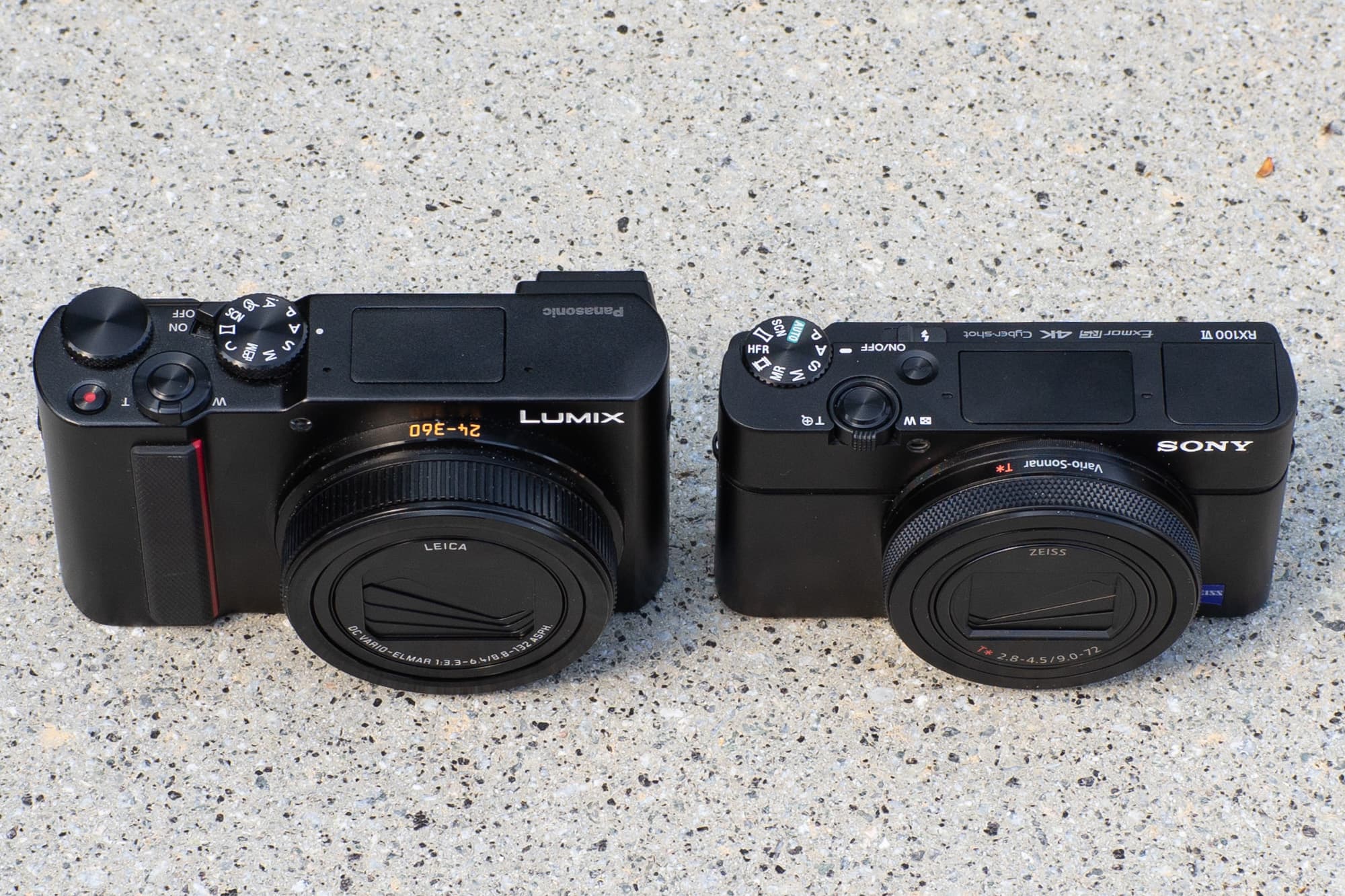 Sony RX100 VI vs Panasonic TZ200: Design and ergonomics
The Sony RX100 VI is impressively small and light, indeed it is significantly smaller than the TZ200. The problem here is that it is also a little slippery, with no grip or textured areas to help it feel just that little more secure in the hand. By contrast, the TZ200, while bigger, has a grip and feels much nicer to use overall. The interface for the TZ200 also makes more sense, with its top-plate dial being nicer to use than Sony's rear dial. Meanwhile the TZ200's really well-implemented touchscreen interface extends to menus and so on, again making it much easier to use.
Winner: Panasonic TZ200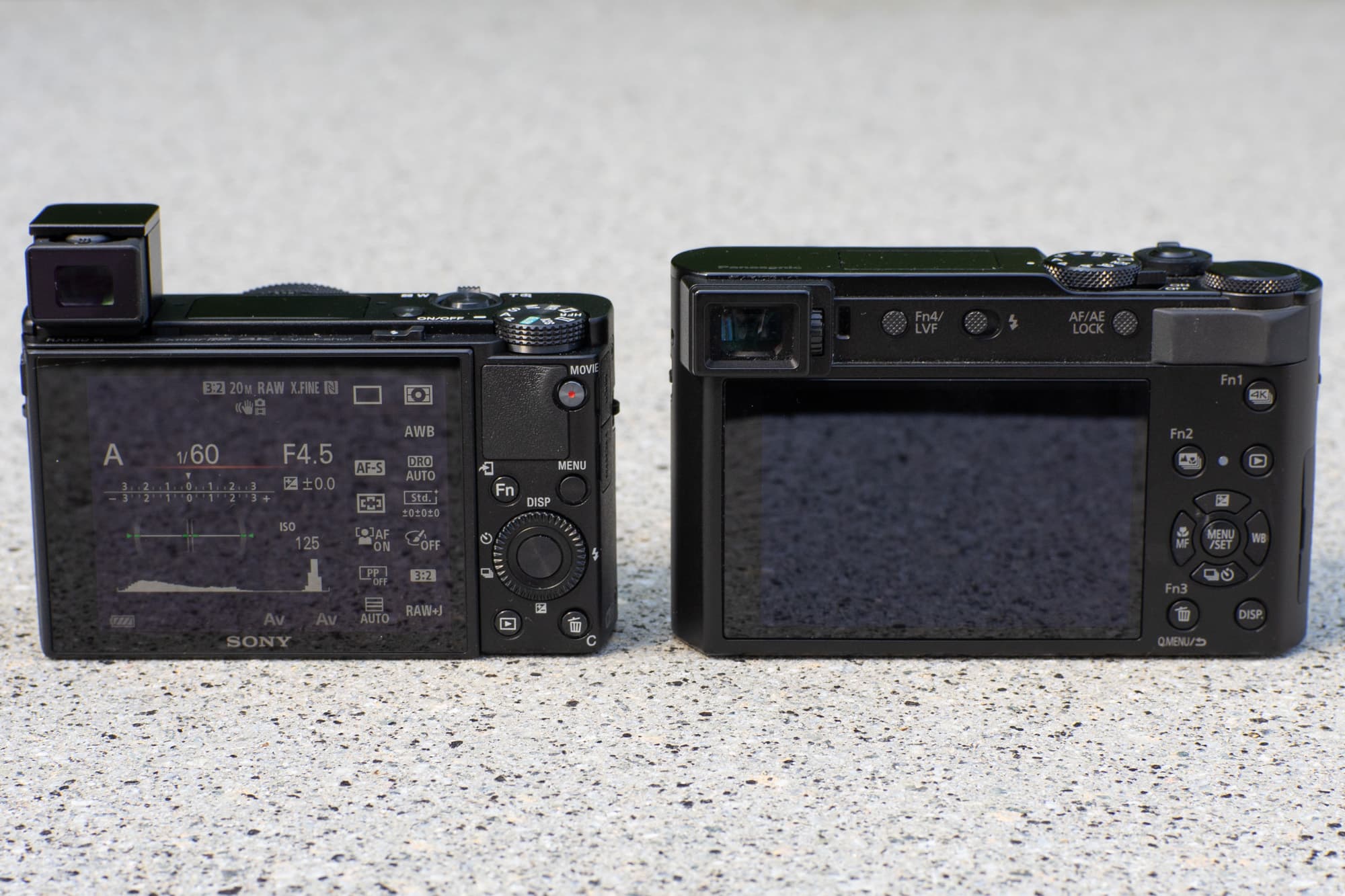 Sony RX100 VI vs Panasonic TZ200: Battery life
As we'd expect from a powerful camera like the RX100 VI, stamina suffers as a result of all that energy, not helped by it using a considerably smaller battery. As such, the battery life is rated at just 240 shots (or 220 if you're only using the viewfinder). You may find this lasts you a full day's shooting, but for complete confidence, an additional battery (or a battery pack and charging cable) is a good idea. Meanwhile, the TZ200's battery life is a much more practical 370 shots per charge.
Winner: Panasonic TZ200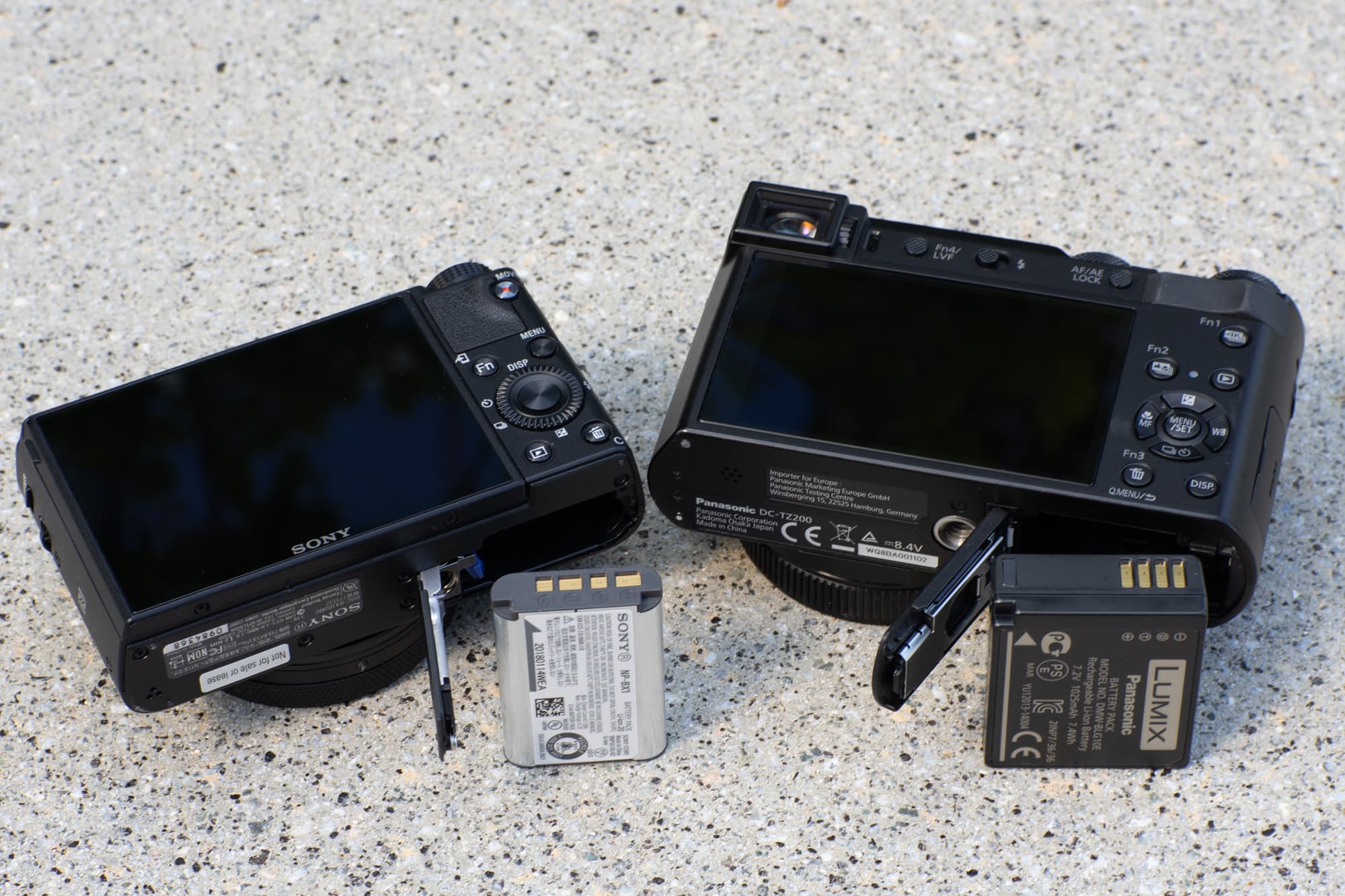 Sony RX100 VI vs Panasonic TZ200: Price
Neither of these cameras are for somebody who is on a super-tight budget, but the Sony has a substantially higher price than the TZ200. At the time of writing you can pick up a TZ200 for around £729, while the Sony RX100 VI will set you back a cool £1149. Whether you think the Sony deserves the extra premium largely depends on what you intend to shoot with it – for most ordinary travel photographers, the TZ200 offers much better value for money.
Winner: Panasonic TZ200
Sony RX100 VI vs Panasonic TZ200: Conclusion
Comparing the two cameras suggests that it's a much more close-run thing than you might first have assumed. The Sony RX100 VI wins in most categories, but comes at a huge price premium – which may or may not be worth it, depending on your point of view. If you're looking for an excellent travel camera, offering a long zoom lens, a good screen, and excellent handling, then the TZ200 is the obvious choice. However, if you've got a bigger budget, and want the best available on the market, the RX100 VI is the one to go for.
Which would you choose?